It's time for another block in the Fat Quarter Shop sew along – this is Christmastime Mystery Quilt Week 4! This is our last block, in fact! Today we are making up these sweet Christmas Presents.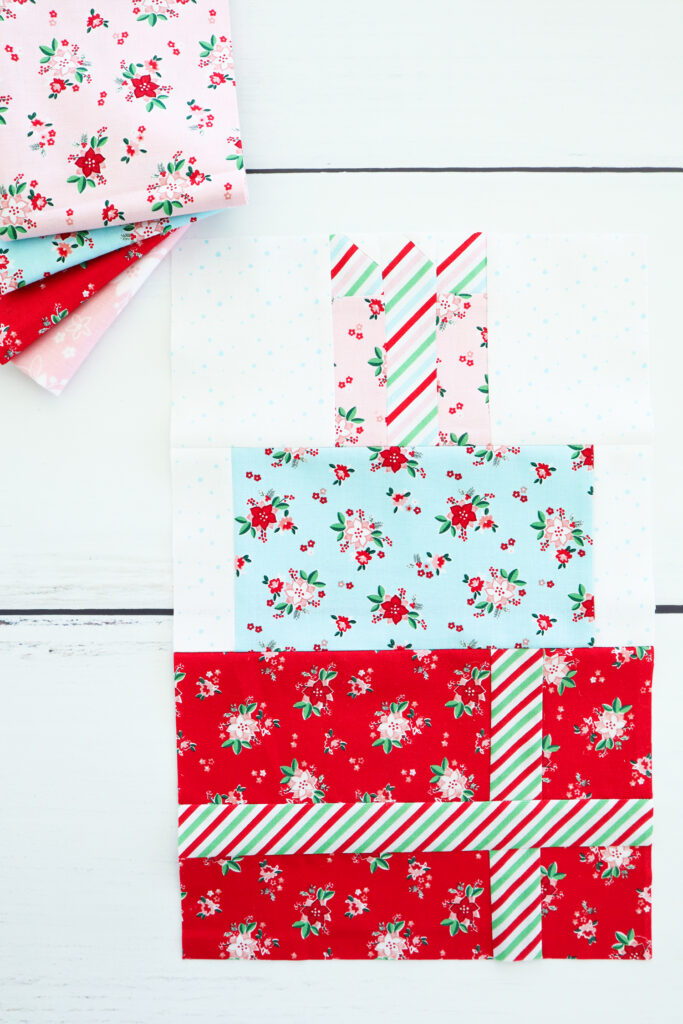 This is such a fun block to sew! I had a lot of fun picking fabrics and ribbons for the presents. I'm sewing with Tasha Noel's Christmas collection, Pixie Noel 2. I chose the same three prints in different colorways and then two of the diagonal strips for the ribbons. I love how they turned out!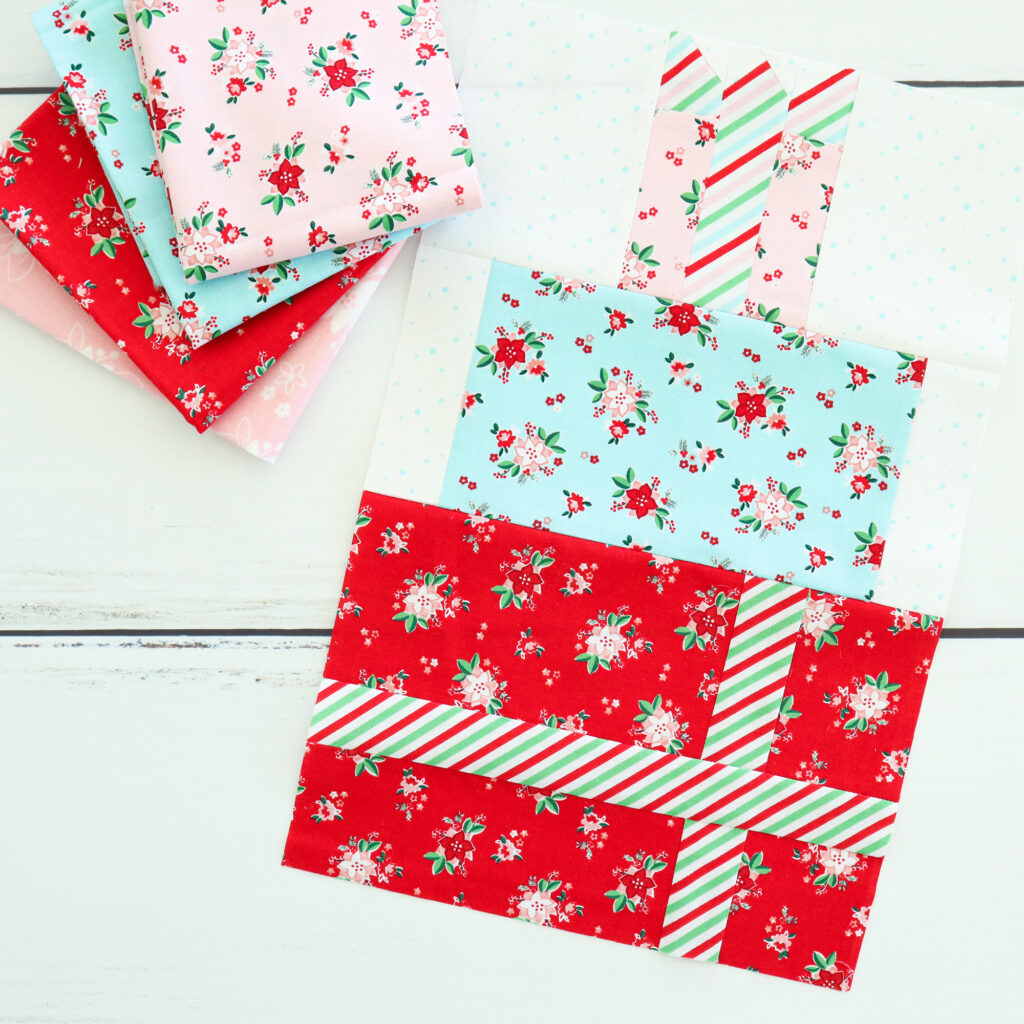 Christmastime Mystery Quilt Week 4
You can see my other blocks here!
I can't believe that we are on the last block of the quilt! Next week they will release the layout and finishing instructions. I can't wait to see everyone's quilts all together!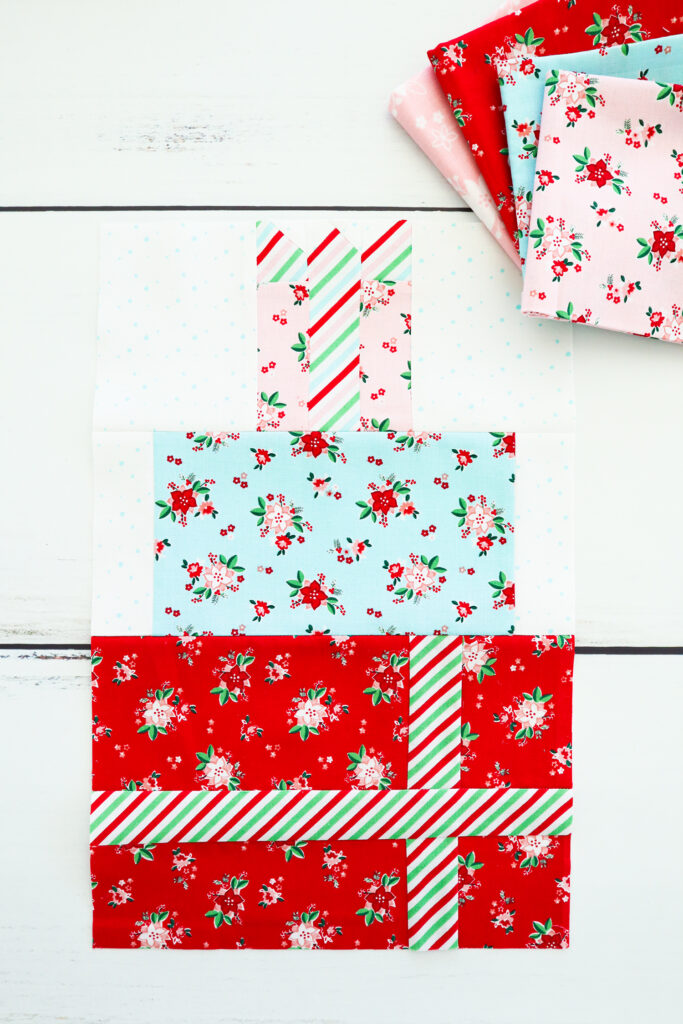 This mystery quilt along is a free pattern from Fat Quarter Shop! You can find the kit for the fabrics Fat Quarter used for their version of the quilt here. There is also a free stitch along if you want to join in with cross stitch.
There is a free cross stitch along as well! I love the design, it's so sweet. You can also download all the patterns to save for later!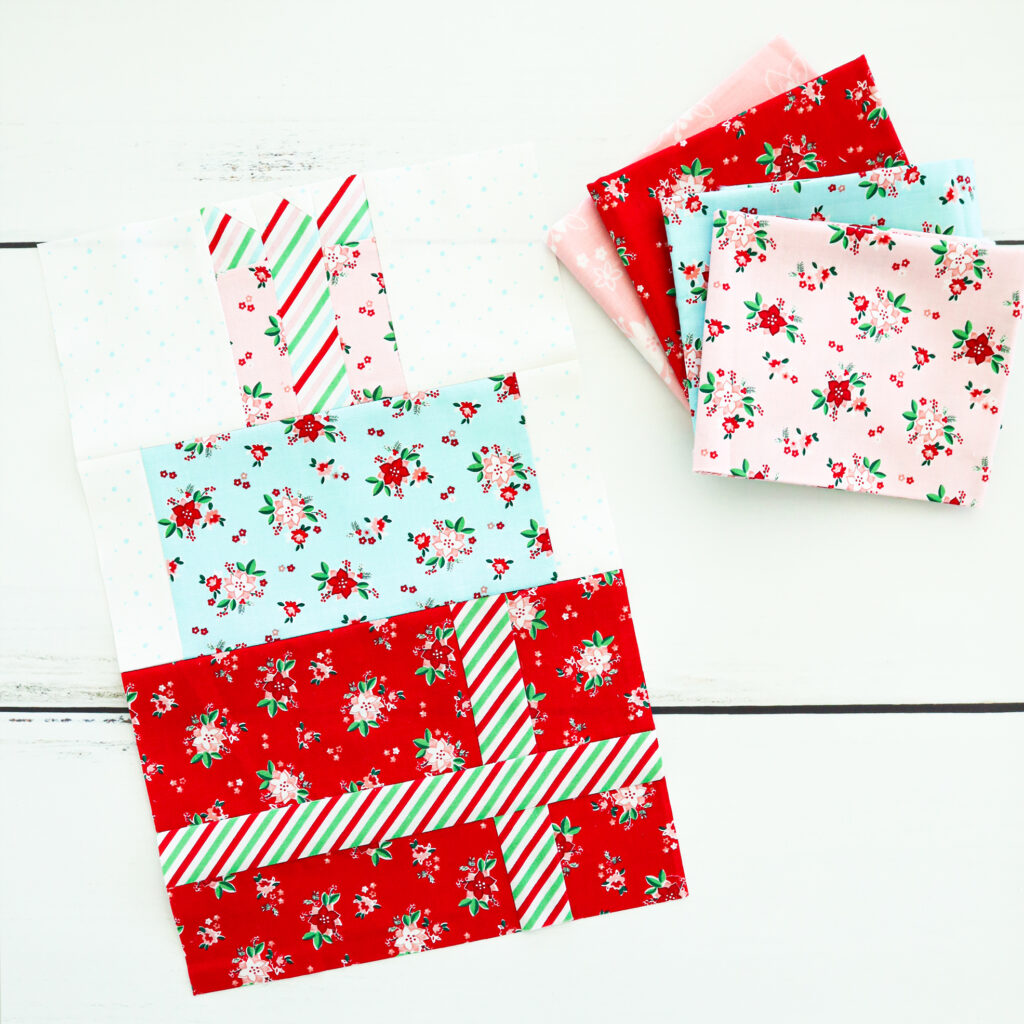 See you next week for the finishing!