Today we are starting our mini quilt sew along from my book Make it Mini! This is the Spring Flowers Sew Along Week 1.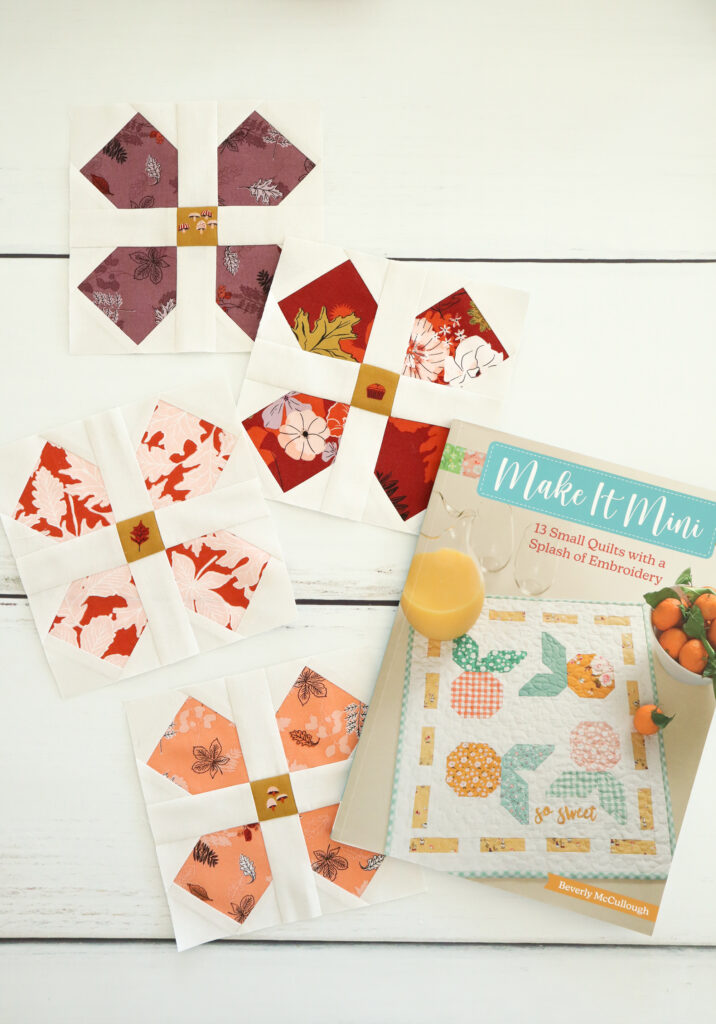 This is our first week on our mini quilt along! We are sewing up the blocks on our quilt this week – aren't they so cute?! Here's the schedule for our sew along for the Spring Flowers Quilt.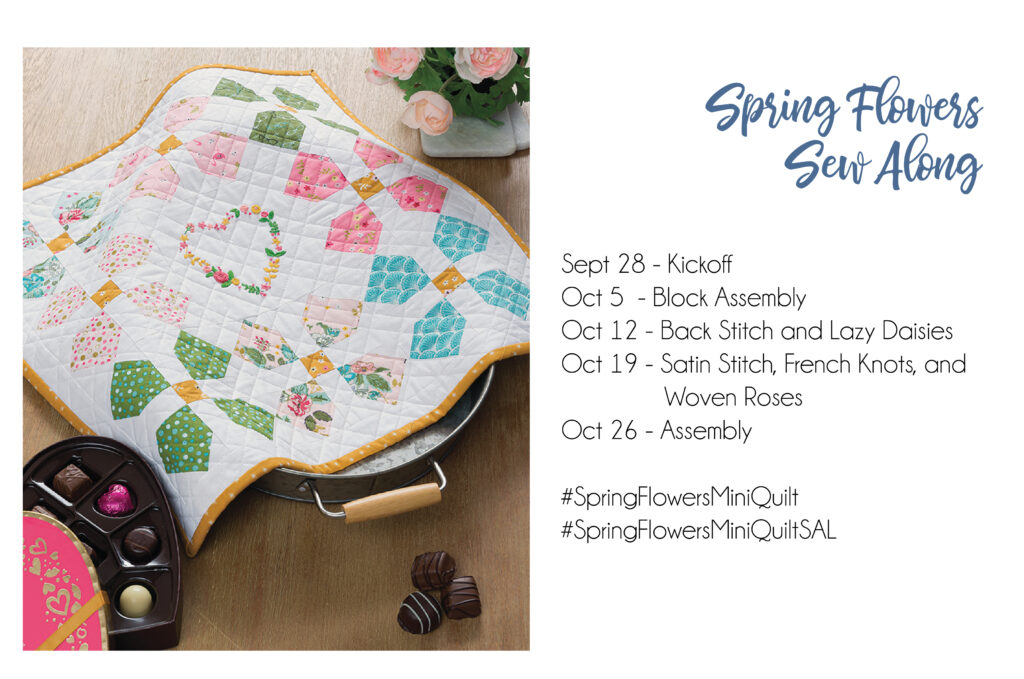 For the version of the quilt in the book, I used Stardust fabrics. This time I wanted something that had a fall color pallette to change things up!
All the blocks in this mini are the same, so we're assembling them first. Then we'll dive into the stitching on the heart in the center of the quilt! Every week I'll be doing a live video tutorial with sewing and stitching instructions. All the videos will be live on Wednesdays at 7pm CT on YouTube and in my Facebook Group. If you can't join in live, the videos will be available for you to watch anytime later.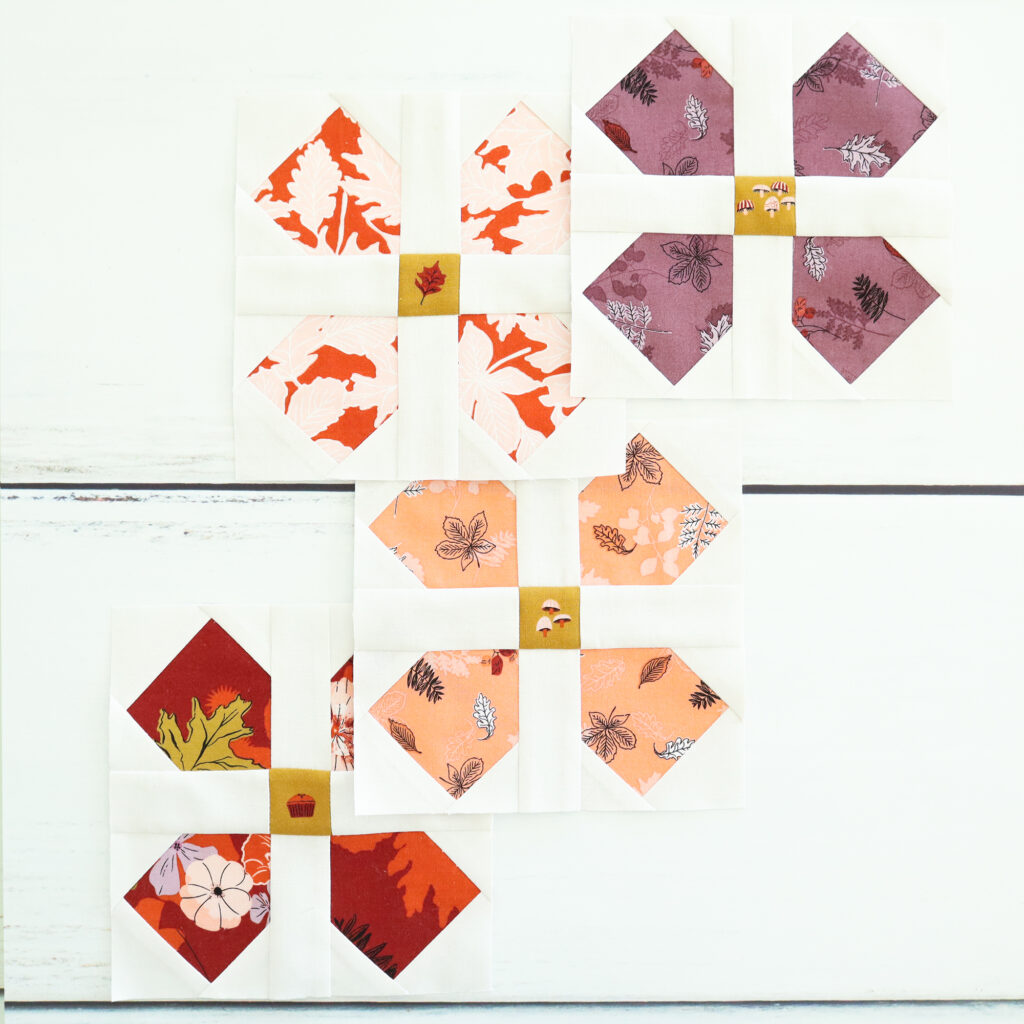 Spring Flowers Sew Along Week 1
Since we are doing the block assembly this week, I'll be sewing through the blocks in our video. You will need to pick up the book, Make it Mini, to join in. But I'll have tips for you and info on how to make these easy and fun to sew up!
For this sew along, I'm using Maple fabrics by Gabrielle Neil Design. I wanted a pretty Fall mini quilt, and these fabrics are working perfectly! I was even able to fussy cut the centers of the blocks and include these darling little fall images!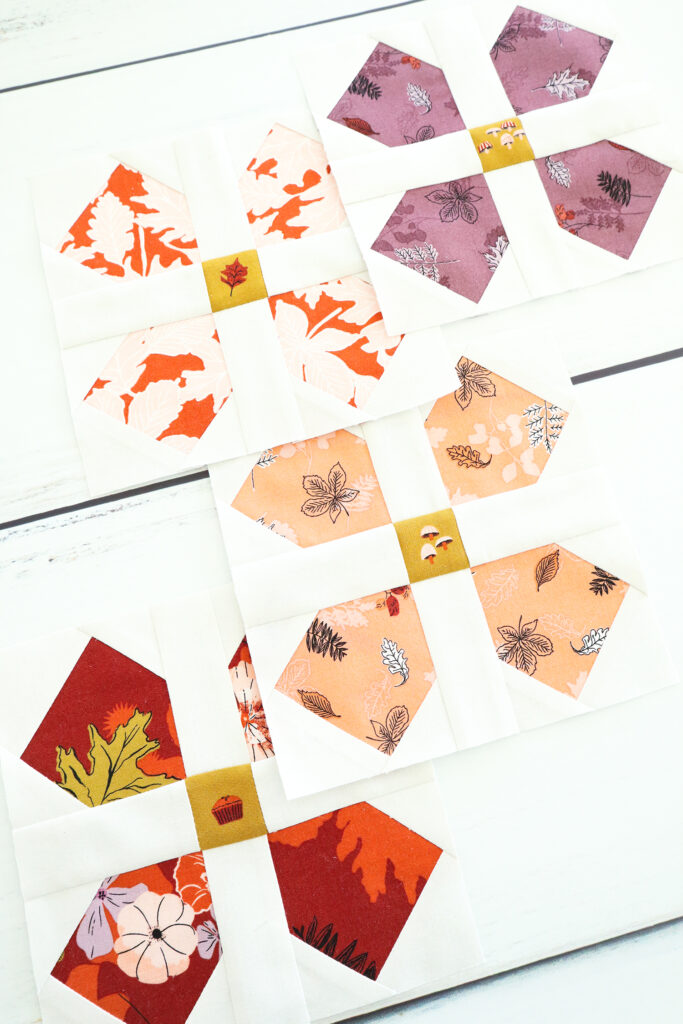 I hope you join in with us and this fun Spring Flowers Sew Along Week 1. I can't wait to see your versions of this sweet mini quilt!