We are having so much fun in the Fat Quarter Shop Christmas Quilt Along! Today they are releasing the Christmastime Mystery Quilt Week 3!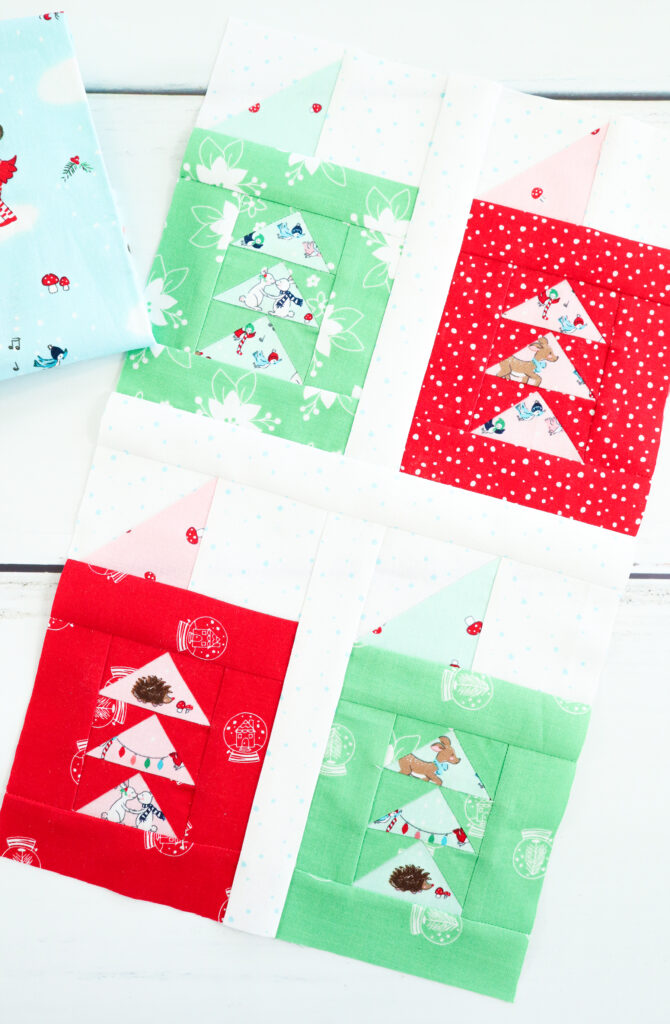 This greeting card block is so fun!! I love the little open pages and the flying geese on the front – they are perfect for showing cute little images. I'm sewing with Tasha Noel's Christmas collection, Pixie Noel 2. I did a little fussy cutting with the flying geese on the cards. Those little woodland animals are so cute!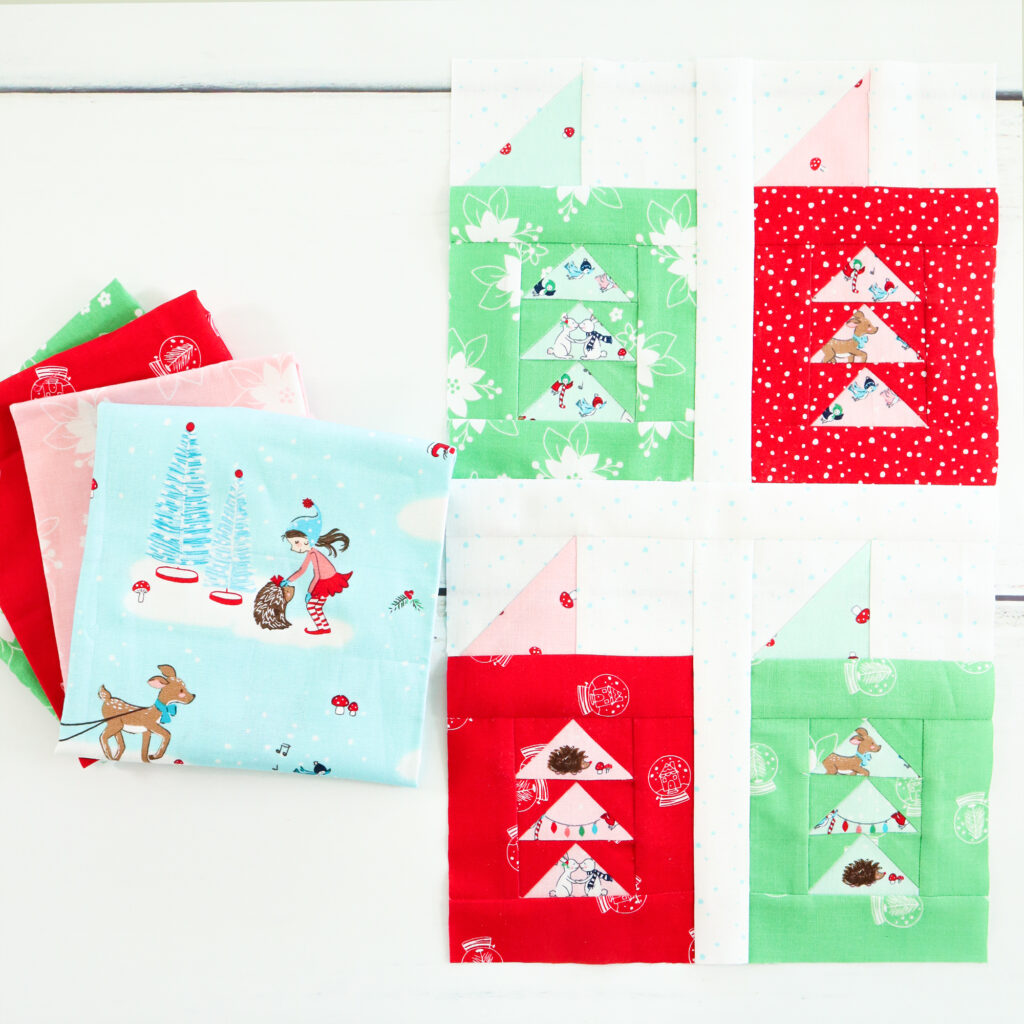 This is going to be so fun to put together in a couple of weeks! You can see the previous blocks here:
Christmastime Mystery Quilt Week 3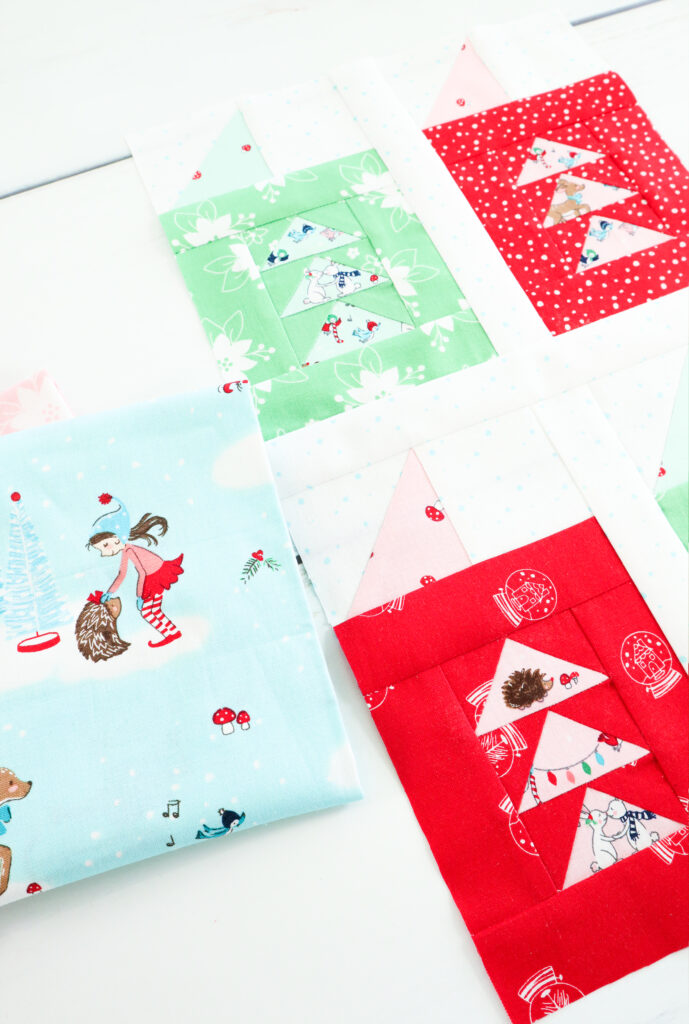 This mystery quilt along is a free pattern from Fat Quarter Shop! You can find the kit for the fabrics Fat Quarter used for their version of the quilt here. There is also a free stitch along if you want to join in with cross stitch.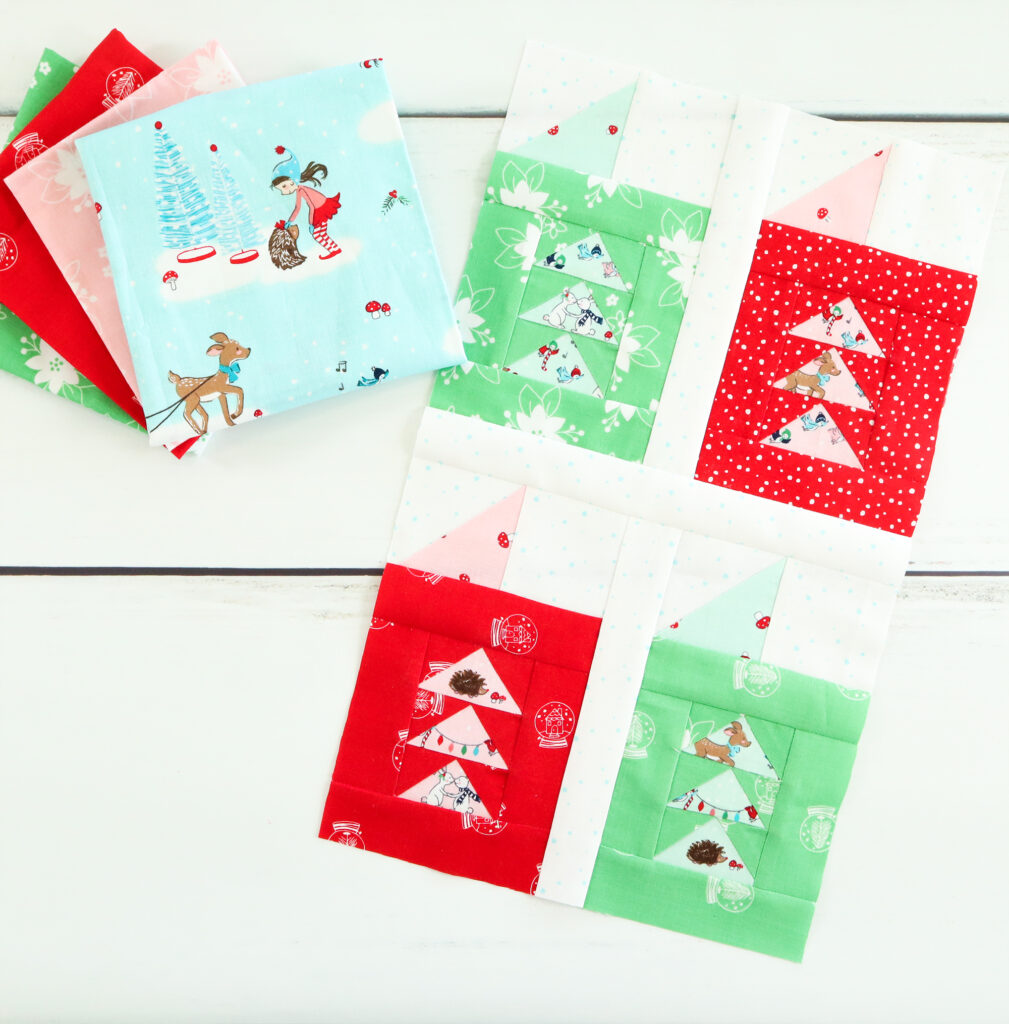 You can share your versions of the Christmastime Mystery Quilt Week 3 on Instagram with the hashtags  #ChristmastimeQAL and  #ChristmastimeSAL, and don't forget to tag Fat Quarter Shop! @fatquatershop and @fqsxstitch. I'll be sharing mine on social media and my Facebook Group too! I'd love for you to join us!