We are making up more adorable Christmas quilt blocks this week in the Fat Quarter Shop Christmastime Mystery Quilt Week 2!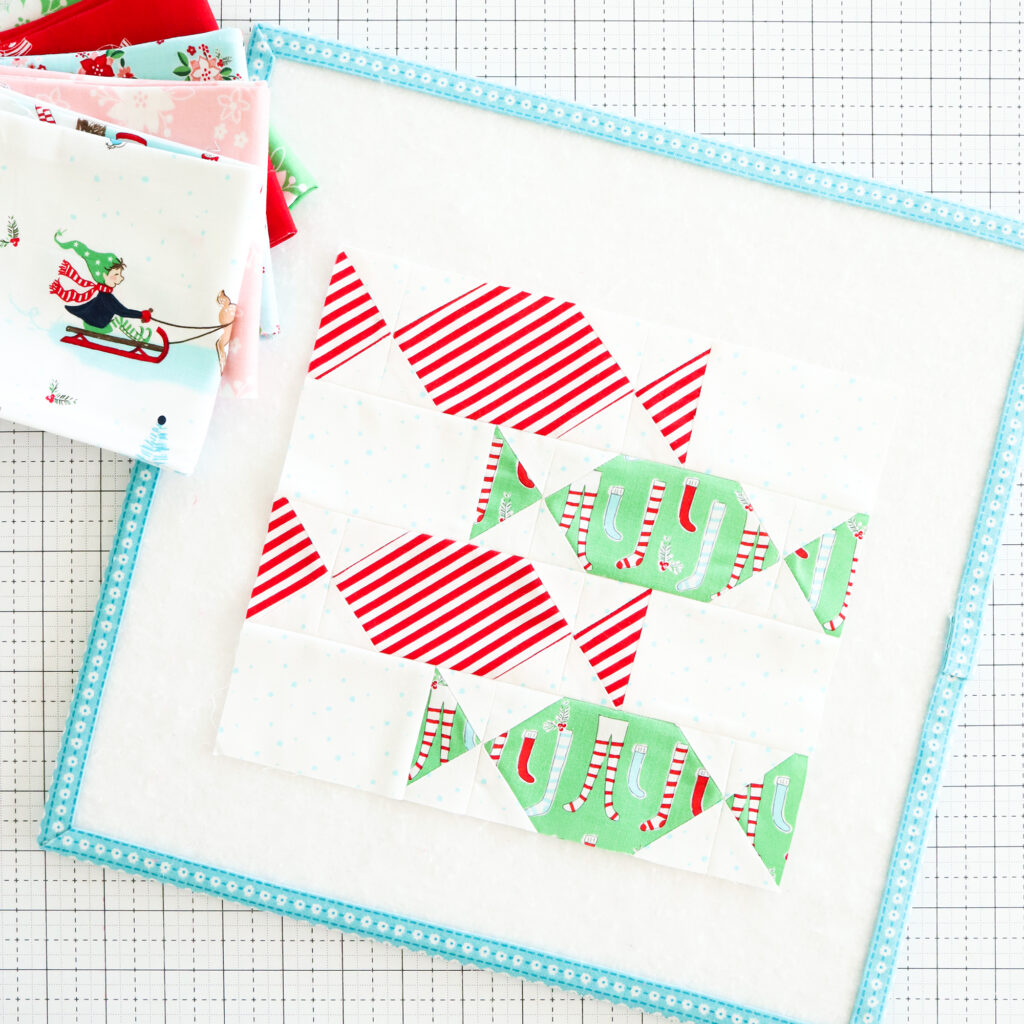 This month I am joining in with a fun mystery quilt along hosted by Fat Quarter Shop called Christmastime! Each week they are releasing another block in the quilt, with the final week being a fun layout. I'm excited to have a cute mini Christmas quilt when we're all done – ready to go up when I start decorating for the holidays.
Last week they released the first block – this darling little mug. And this week, the block is made up of sweet Christmas candies!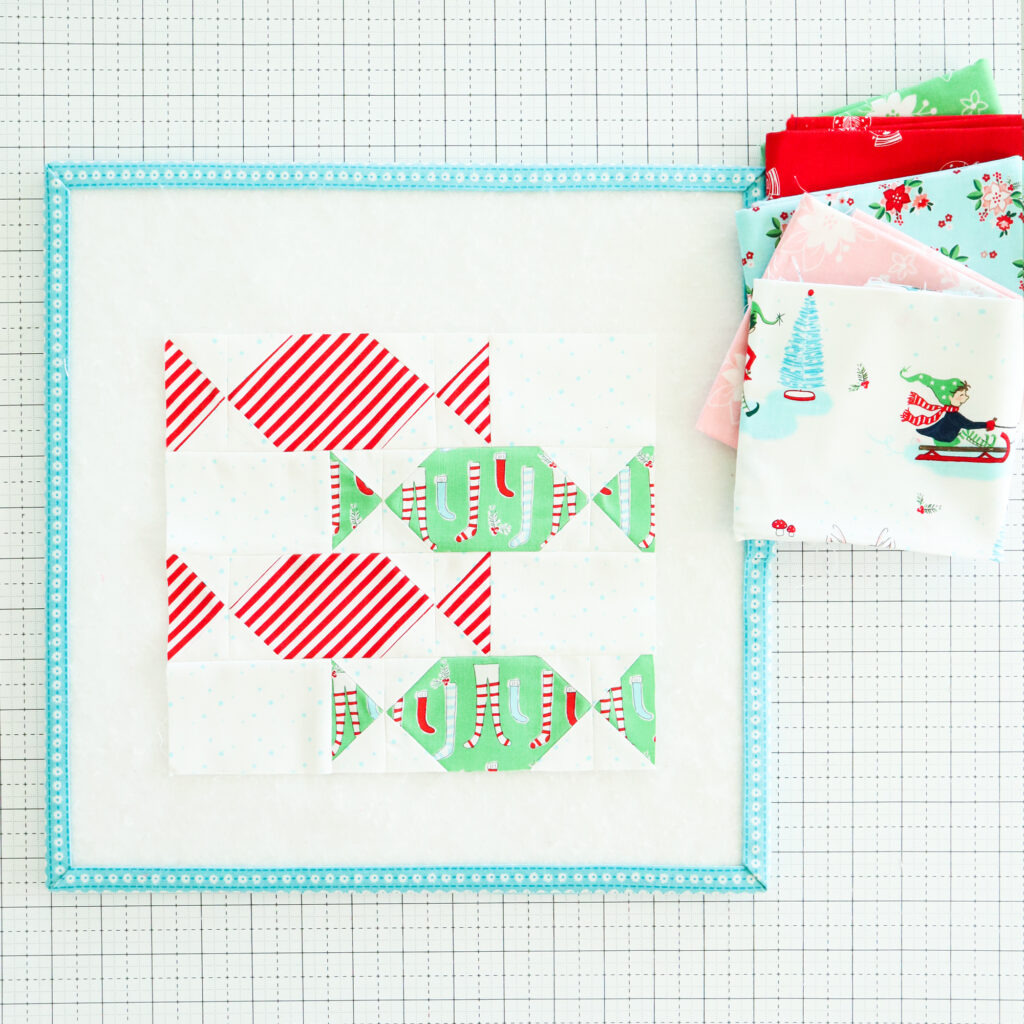 Aren't they so fun! I'm sewing with Tasha Noel's Christmas collection, Pixie Noel 2. I used the cute stocking print for two candy pieces – that print size is perfect for fussy cutting! I used the small red and white stripe for the other two. I'm so happy with how they turned out!
Christmastime Mystery Quilt Week 2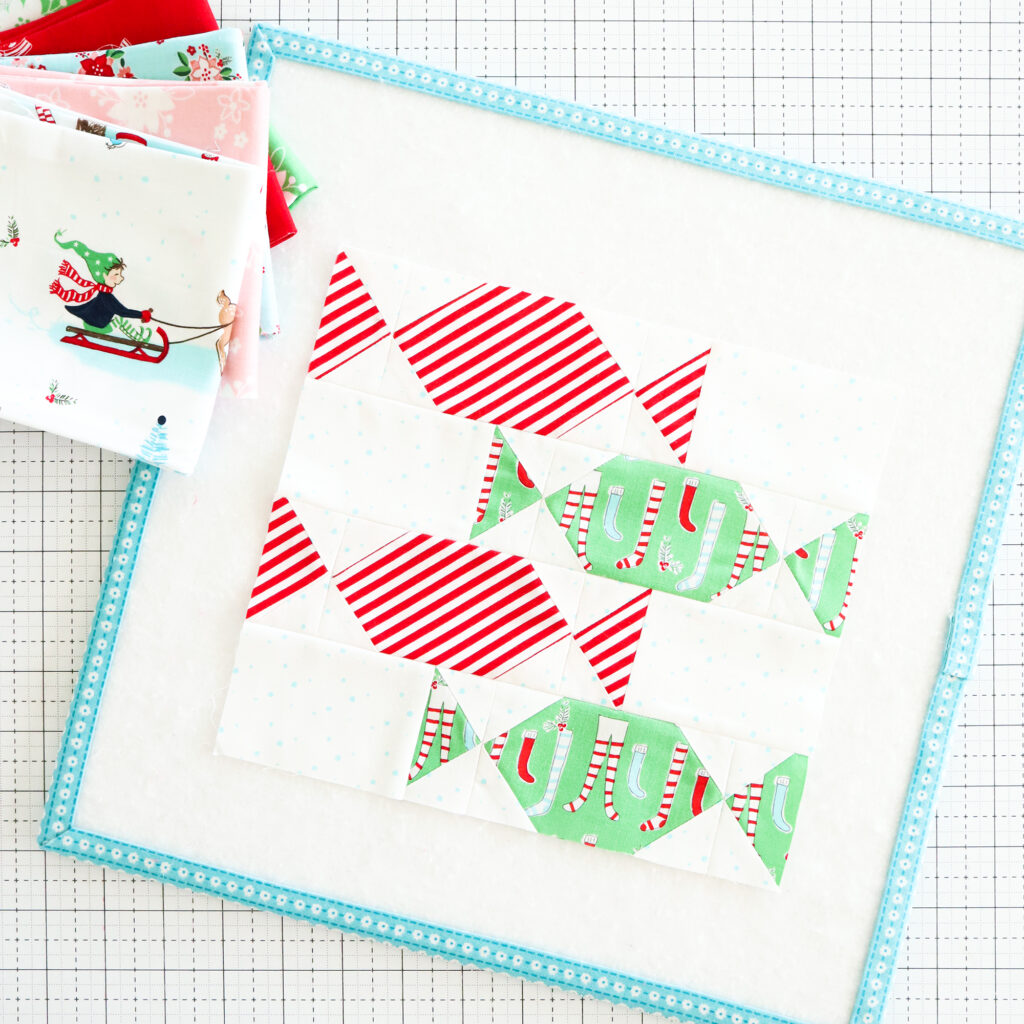 You can find the Pixie Noel 2 fabrics at Fat Quarter Shop, but you can join in with any fabrics! You can find the kit for the fabrics Fat Quarter used for their version of the quilt here. There is also a free stitch along if you want to join in with cross stitch.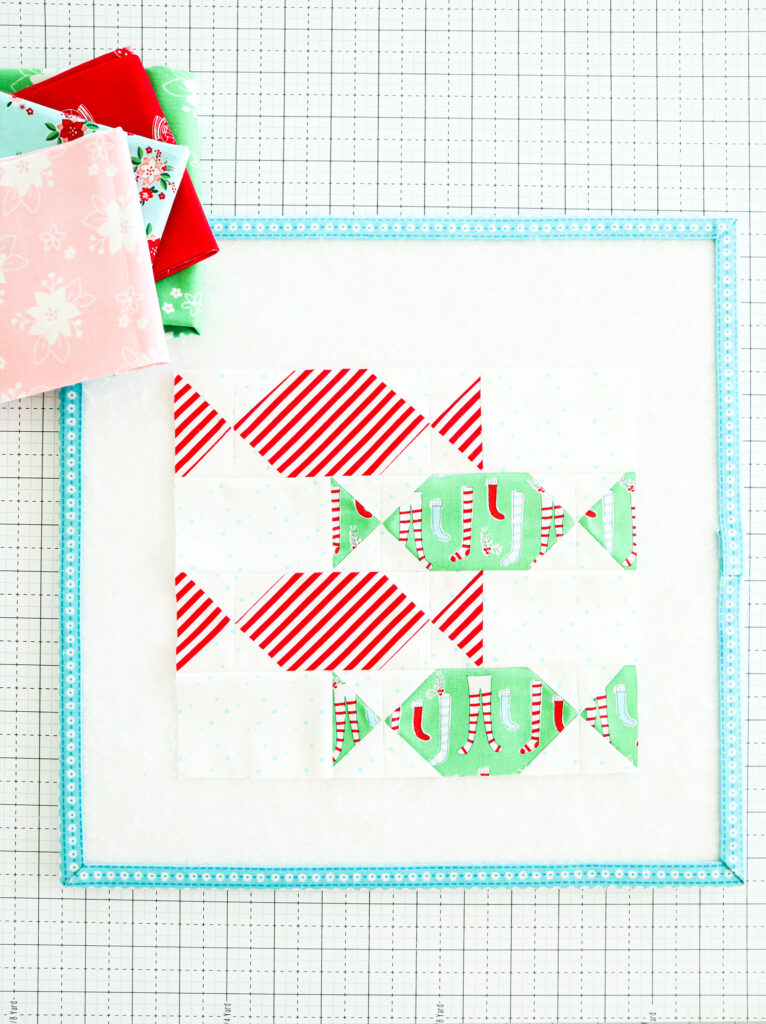 You can share your versions of the Christmastime Mystery Quilt Week 2 on Instagram with the hashtags  #ChristmastimeQAL and  #ChristmastimeSAL, and don't forget to tag Fat Quarter Shop! @fatquatershop and @fqsxstitch. I'll be sharing mine on social media and my Facebook Group too! I'd love for you to join us!