I'm so excited about something fun around the corner – the Singing in the Rain Quilt Sew Along is Coming Soon!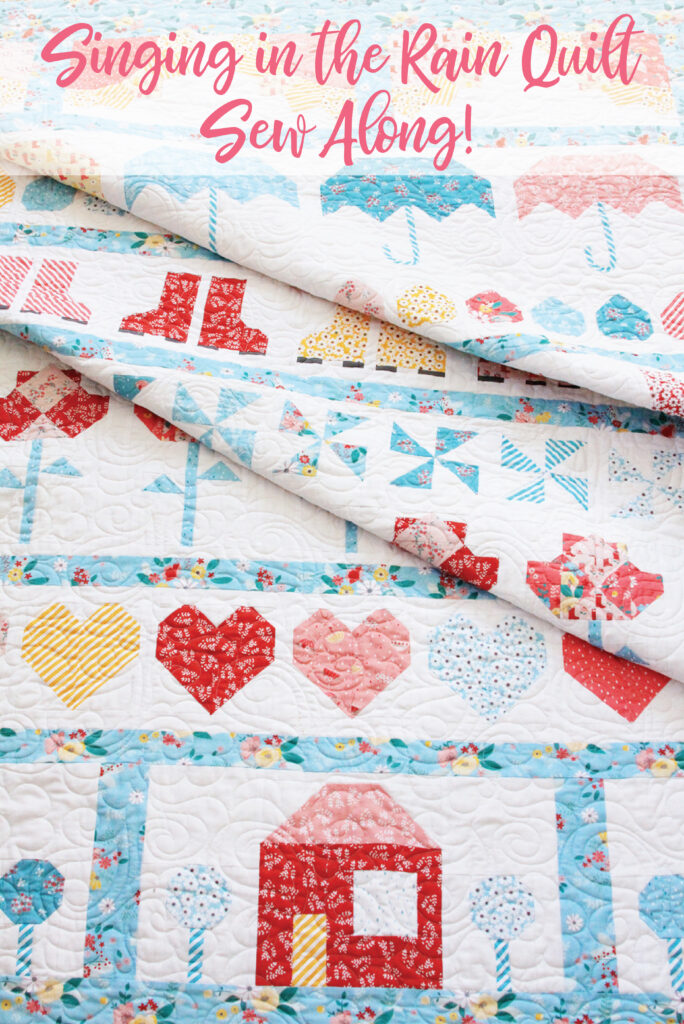 The Singing in the Rain sew along will kick off on April 27 and continue on Mondays every week through June 22. We're doing a row a week so and there will be a post every week with tips, videos and more!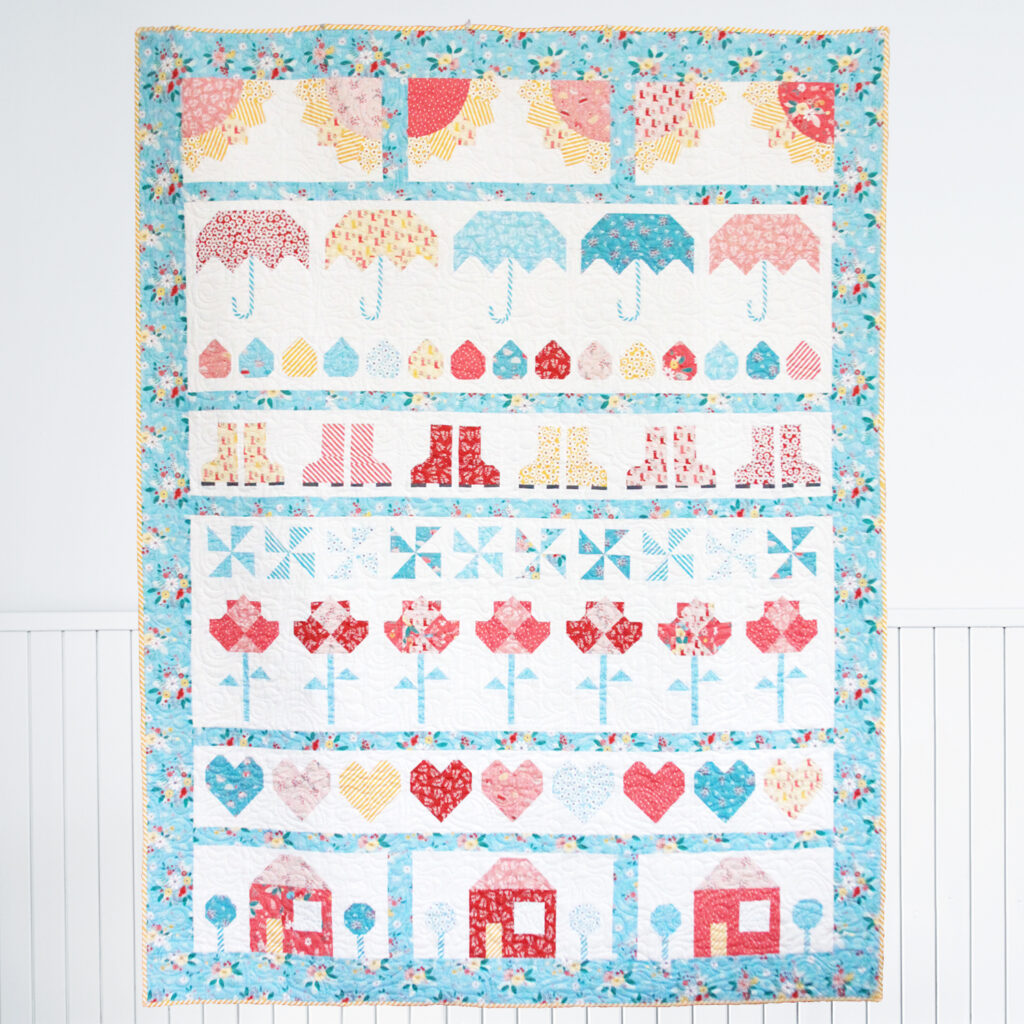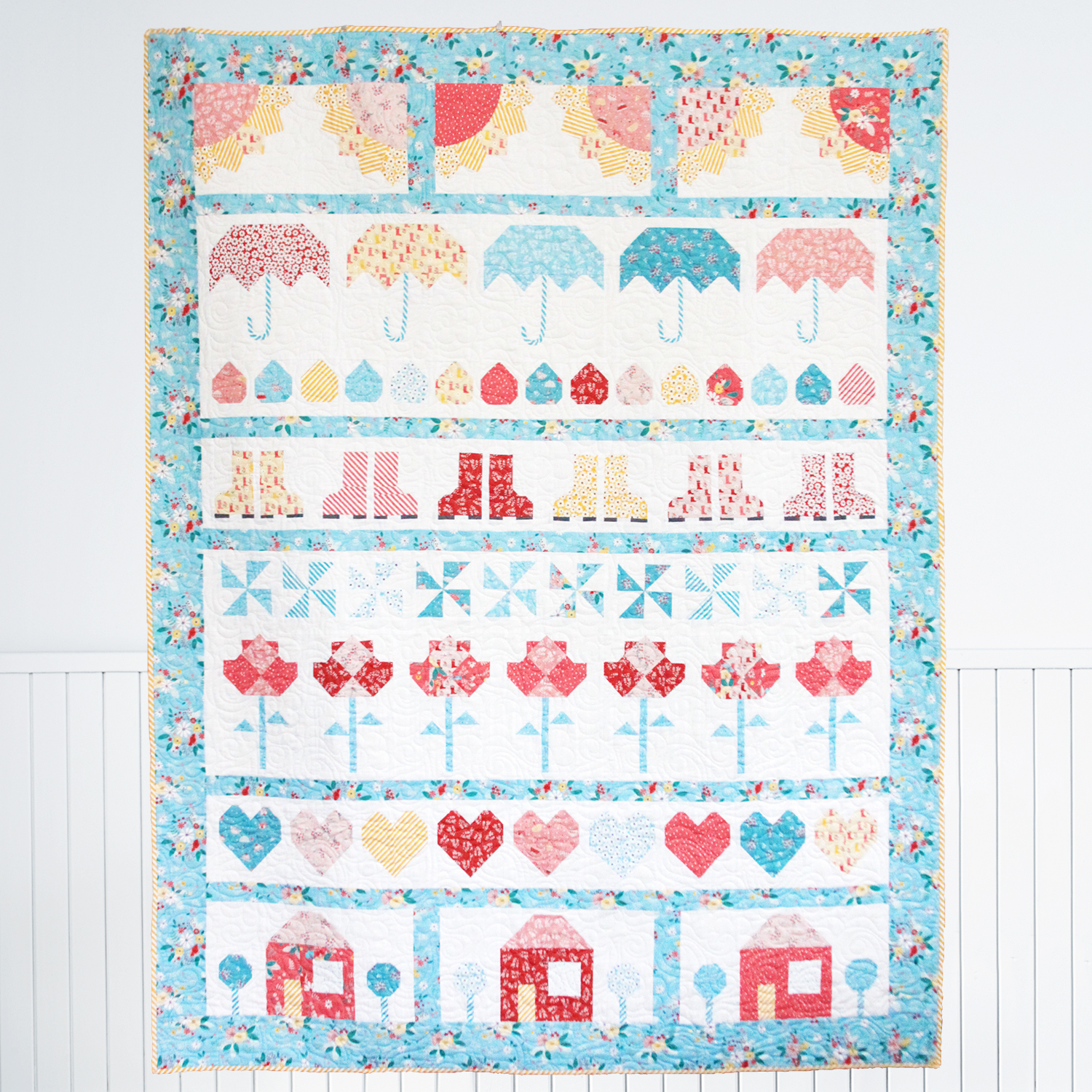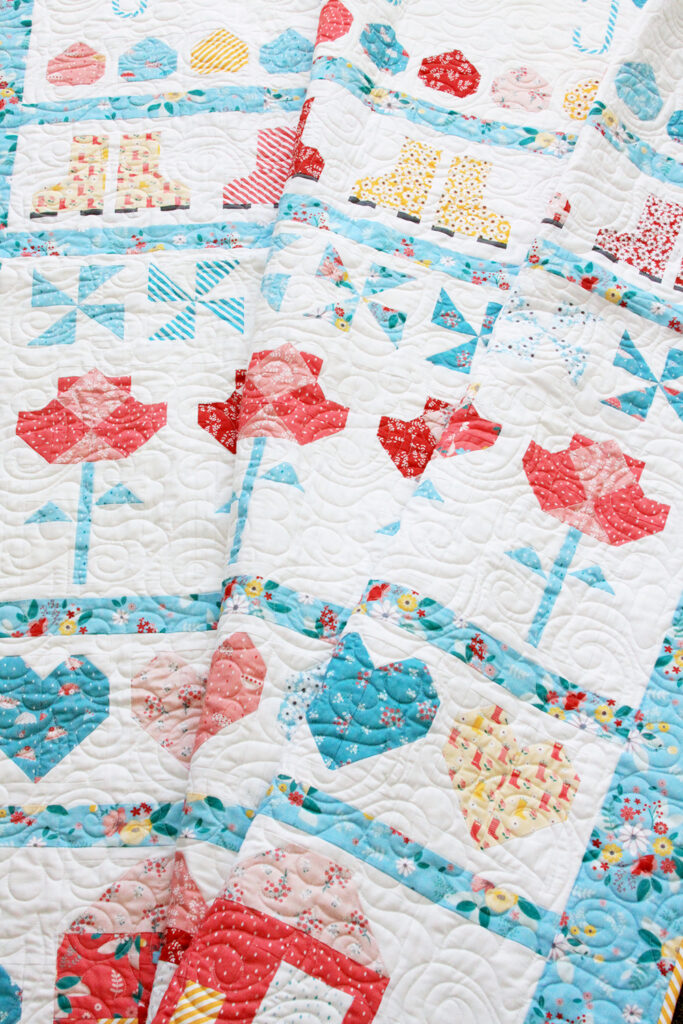 It's going to be so fun to go through every row together! The Singing in the Rain quilt is so happy, with the umbrellas, hearts, boots, houses and more. The quilt is all regular piecing (not foundation paper piecing) except for the umbrella handle – that is applique. I'll have lots of tips for you though, so even if you're a beginner you can make this quilt!
Here's what you'll need to join the Singing in the Rain Quilt sew along!
Fabric Requirements:
Singing in the Rain Fat Quarter Bundle (or 21 fat quarters)
1/2 yard lightweight fusible interfacing
1/8 yard dark gray solid
Background print (Riley White) – 3 ½ yards
Border:
Singing in the Rain Main Waterfall – 1 ½ yards
Binding: ¾ yard
Backing: 5 ½ yards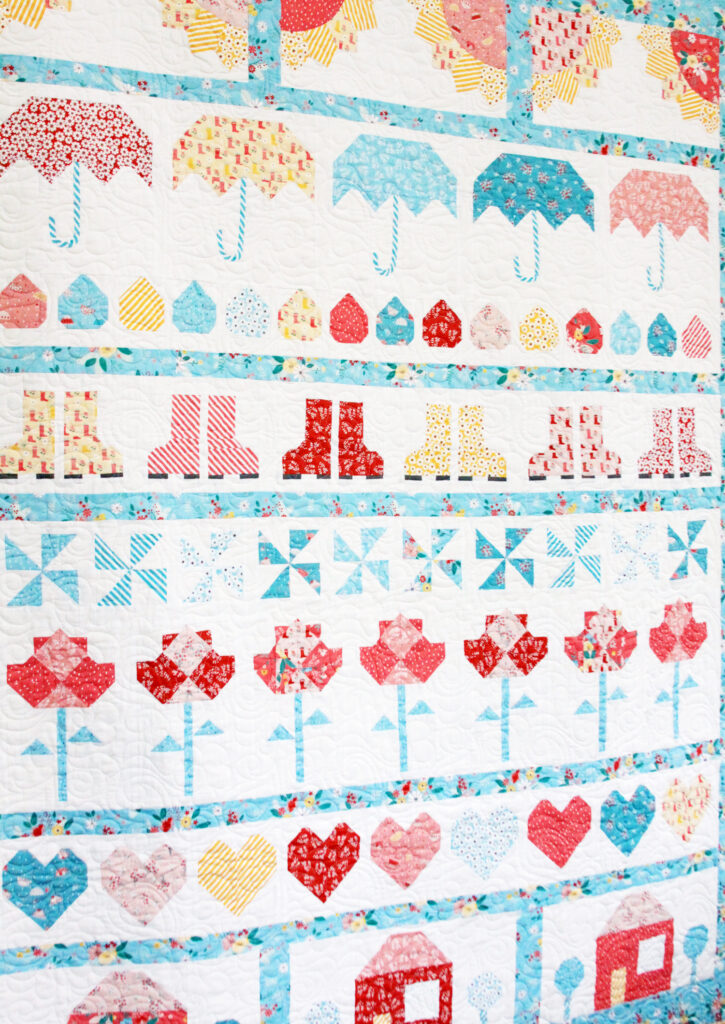 Singing in the Rain fabric is still arriving in stores so I don't have a full list for you of shops carrying the fabric and/or kits. But I will continue to add them to here so bookmark this post for info!
If you want to pick up the pattern now, click here for the Paper Pattern!
And click here for the PDF Quilt Pattern!
Annnnd I'm doing a giveaway at the end of the sew along!! So make sure you're following along and sewing with us – it's going to be such a blast!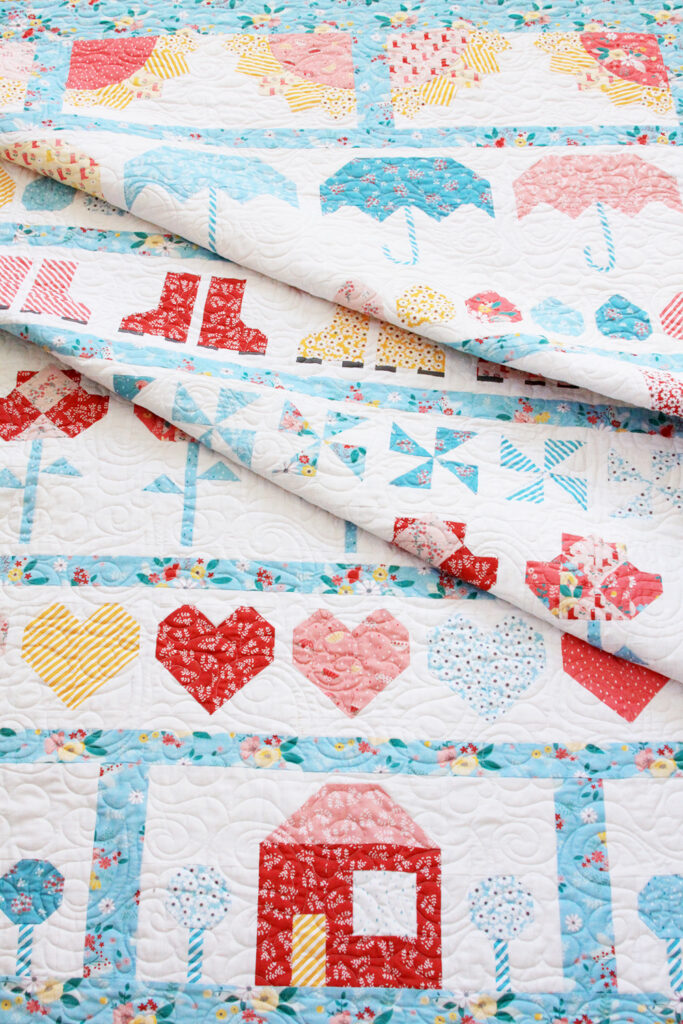 If you want some inspiration, check out the hashtag #singingintherainquilt on Instagram – you can see my gorgeous tester's photos – they are all so good! It's so fun to see quilts in different fabrics too.
I hope you join us for the sew along!