Sometimes I love making something just for fun and this Sweet Umbrella Mug Rug made up in Singing in the Rain fabrics was just that – so fun to make!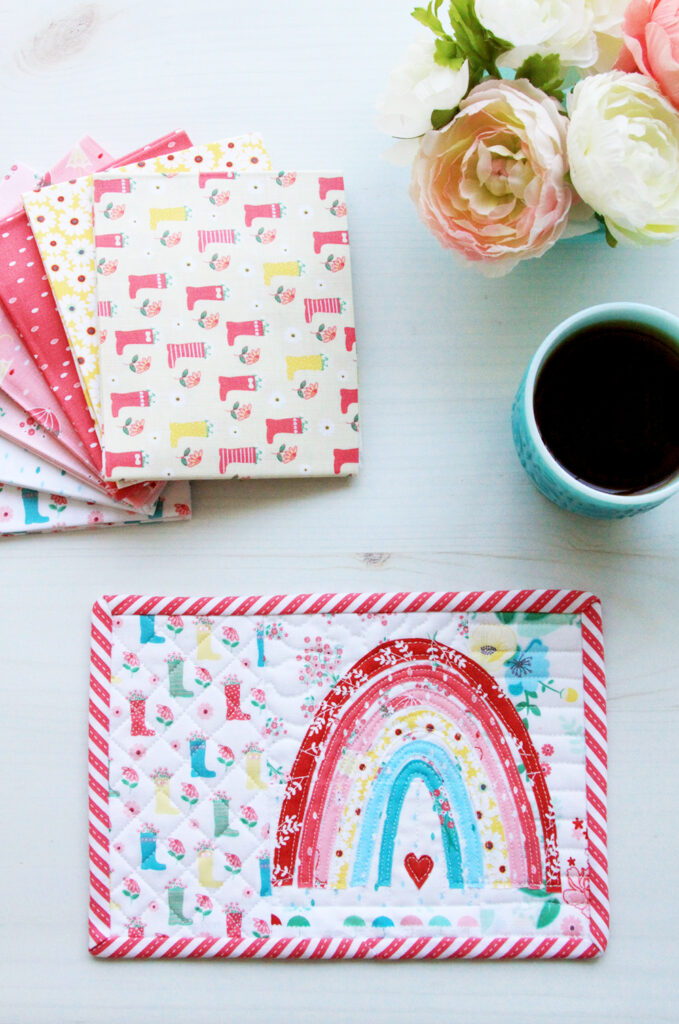 As soon as I saw the little darling umbrella mug rug designed by Amy from Ameroonie Designs, I because obsessed and just knew I had to make one! I threw out my to-do list and cut into Singing in the Rain to make this little mug rug – I thought the pattern and the fabrics were a match made in heaven!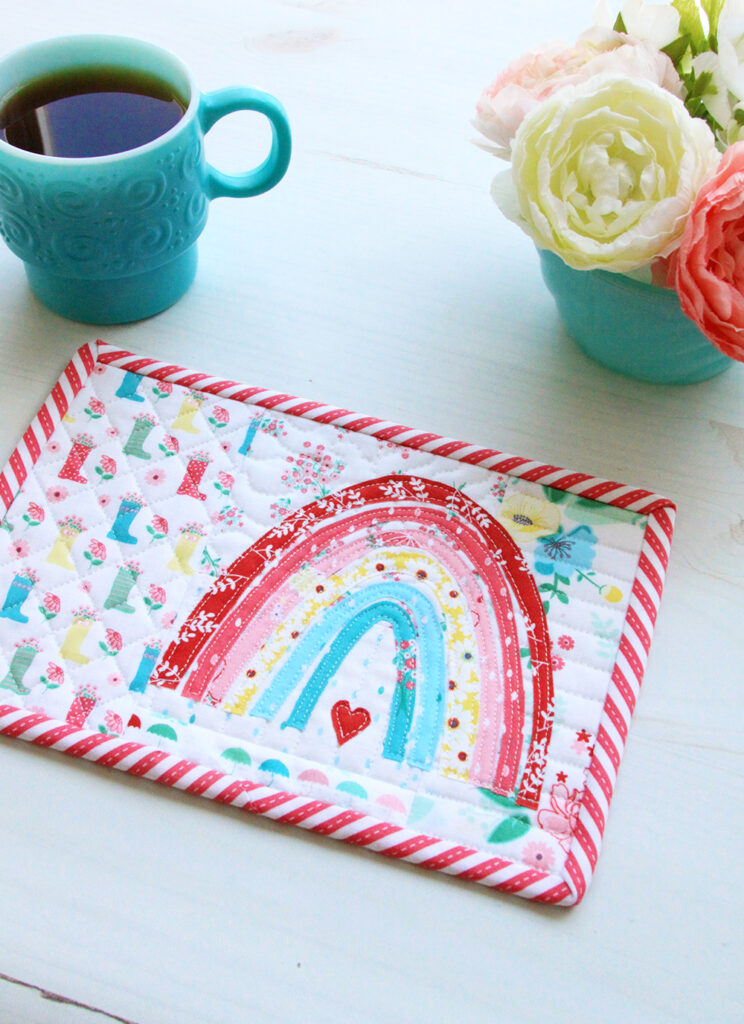 I followed Amy's quilt as you go instructions for the mug rug using all the white background prints in Singing in the Rain for the mug rug and I even cut a little of the selvedge – I thought the umbrellas would be a fun addition!
To get the umbrella selvedge to show up the bottom I added another fabric below that to "hold" it in place, then I trimmed most of it off before sewing on the binding. I wanted the edge of the binding to be along the bottom of the selvedge and it worked out perfectly!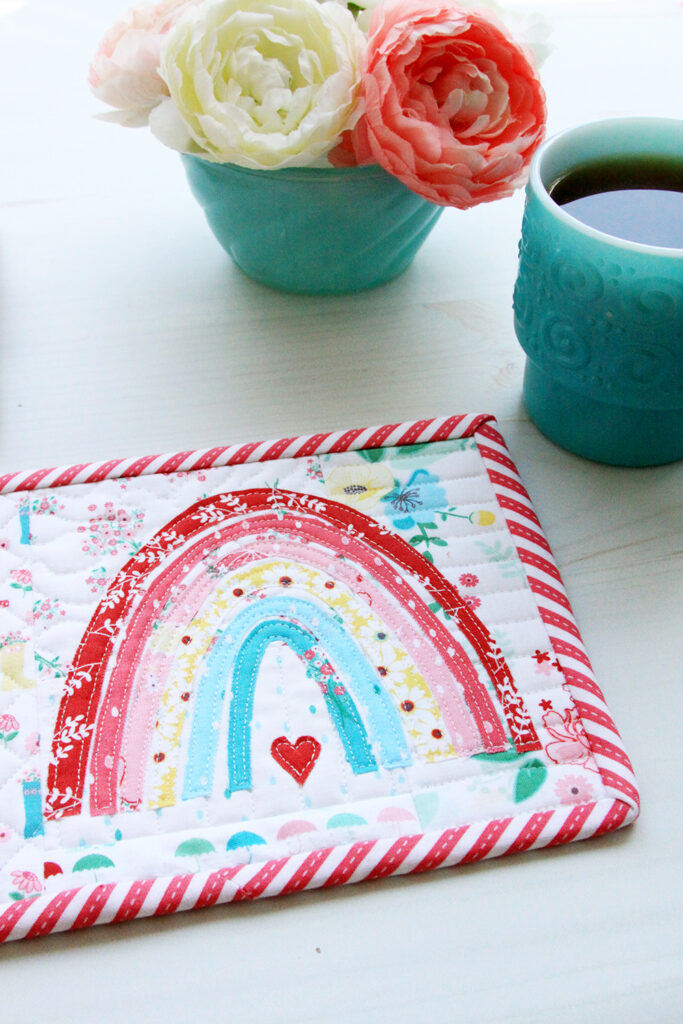 I did different quilting styles in the background like Amy recommends, then did free motion stitching to applique down the umbrella. I finished it off with the pink ribbon stripe for the binding.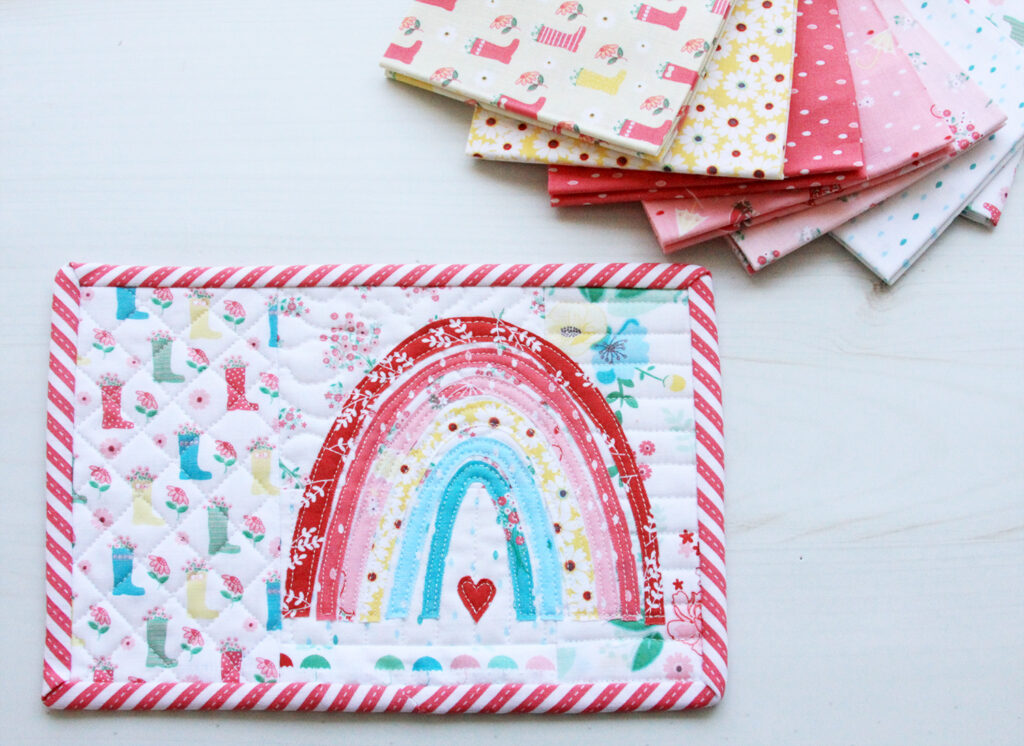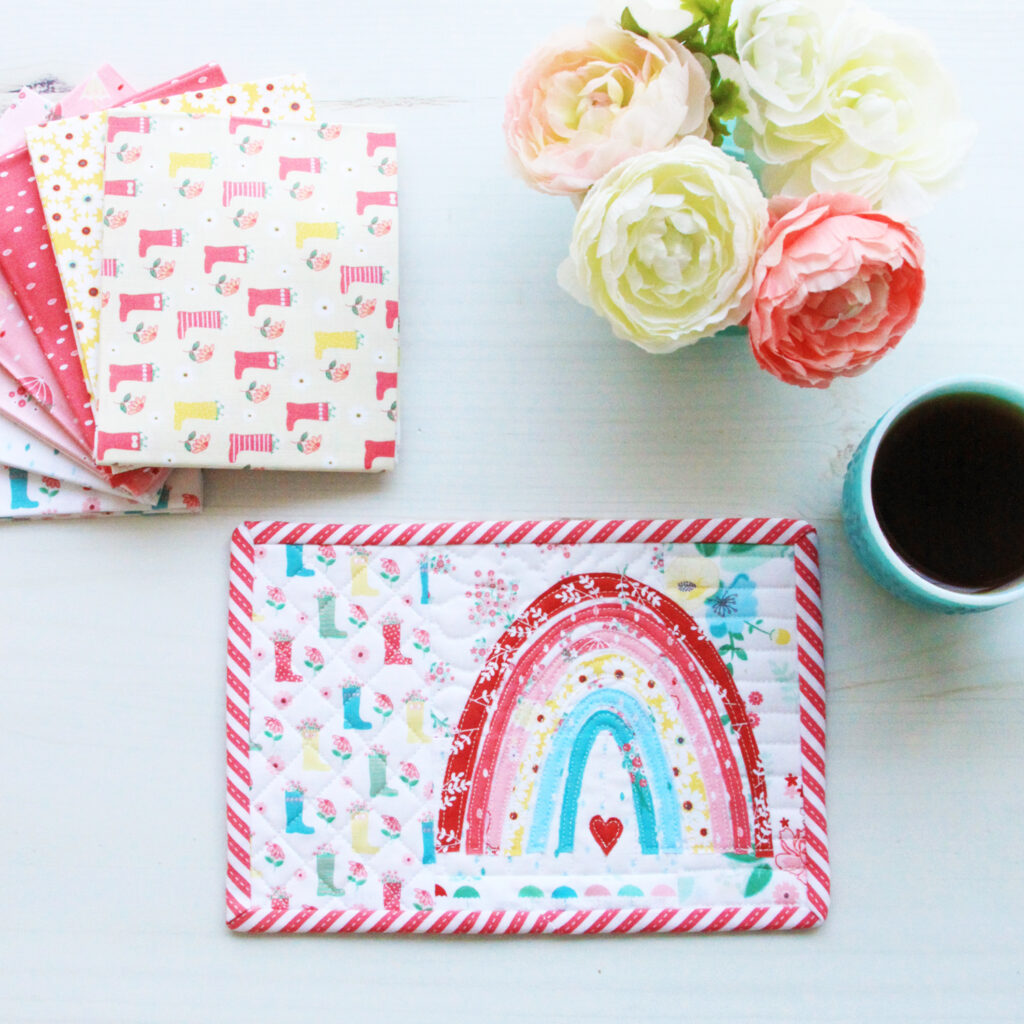 I just love how colorful and happy it looks! This will be so fun to use in my sewing room as a little coaster for my tea.
This is a great stashbuster project too!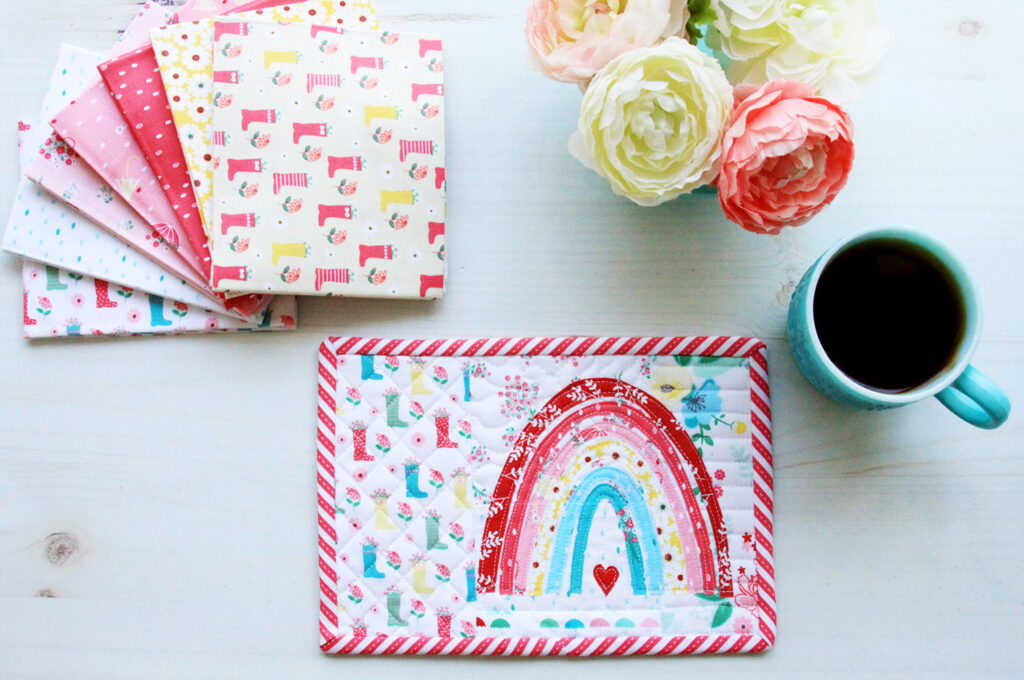 I hope you give this little mug rug a try – it's such a fun, happy project!