It's our last week in the Christmas Adventure Quilt Along! This week we're working on the Borders and Finishing in the Christmas Adventure Quilt!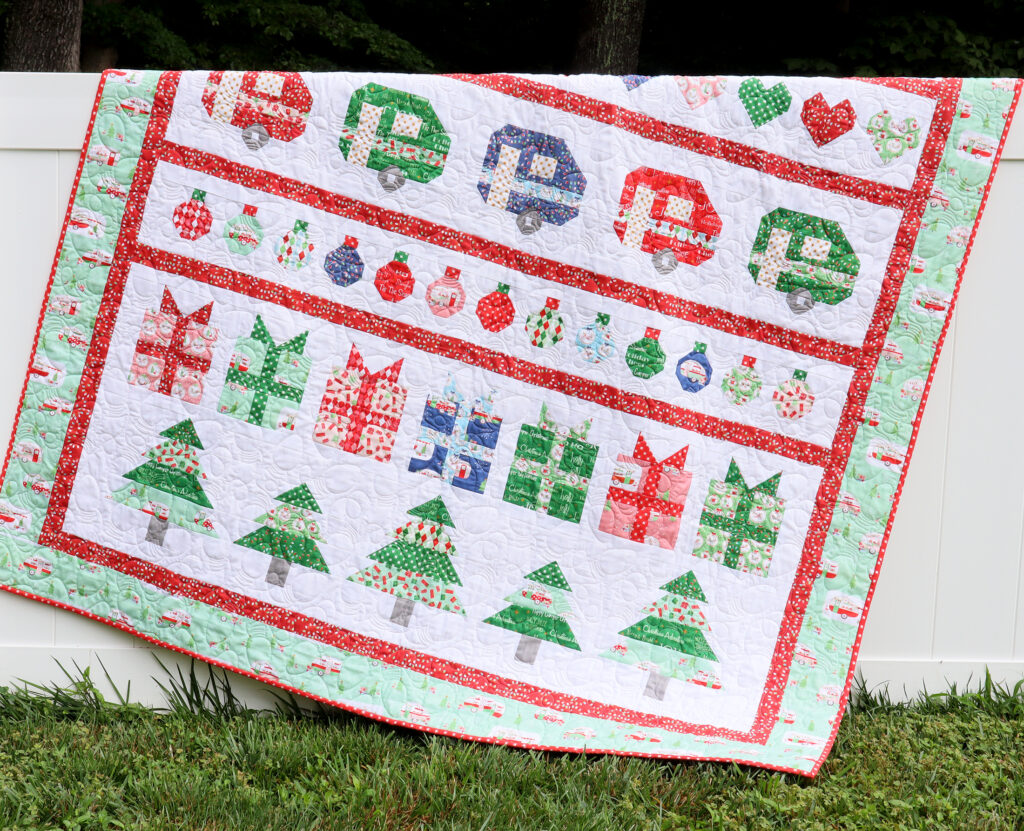 We have been sewing our way through this fun Christmas Quilt, making a row every week! It has been so fun to see your rows and cute Christmas fabrics!
This is the last week in the sew along but you can still find the pattern in my shop at any time and the videos from every week are going to be available for you to watch in my Facebook Group and on YouTube!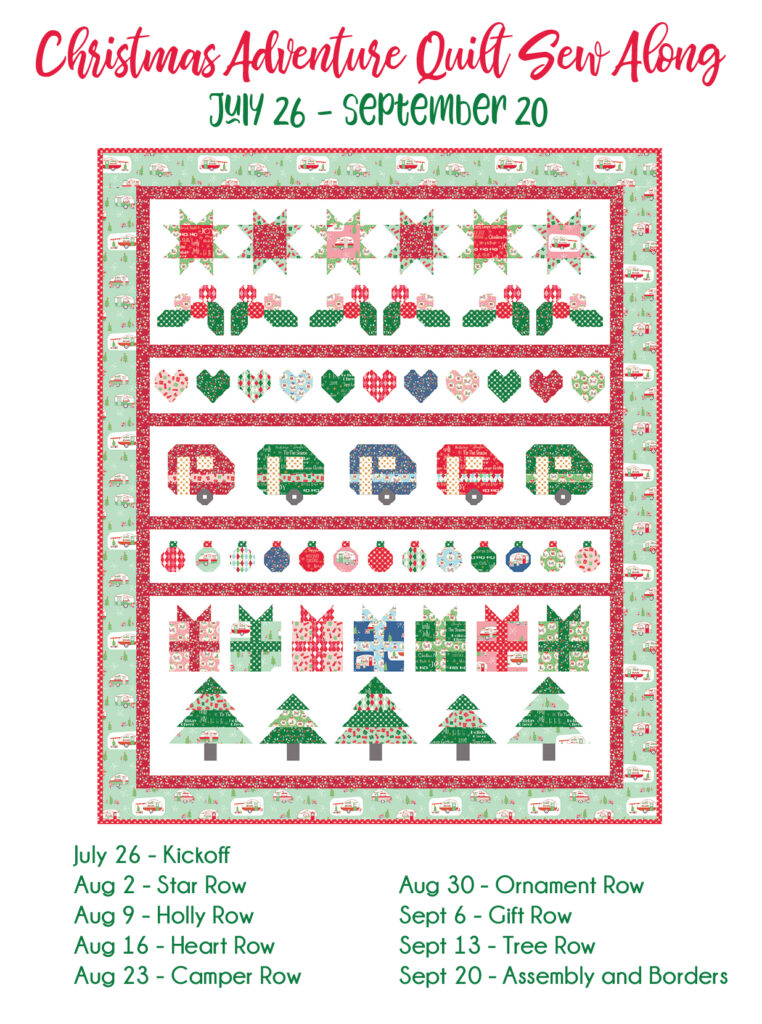 This week we will start sewing the borders and sashing on the quilt, then finishing it all up! I'll be giving tips for making sure the rows are all the same lengths and then sewing your sashing and rows together.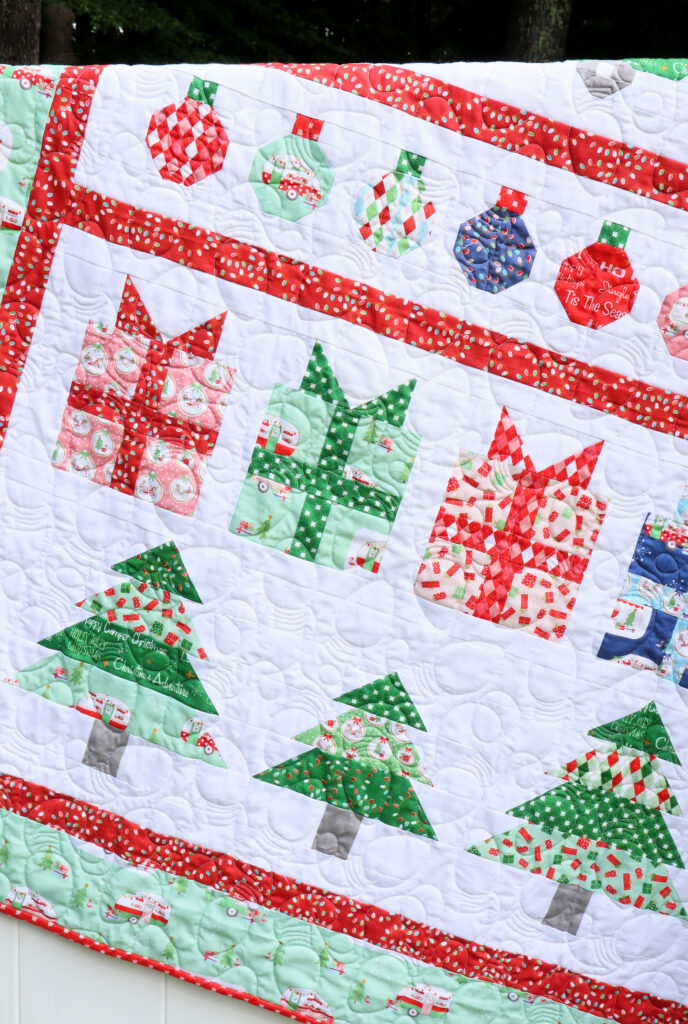 Check out this week's giveaway and tips on measuring and borders!
Borders and Finishing – Christmas Adventure Quilt
You can view the other blocks/rows in the quilt here!
I can't wait to see your versions of this fun Christmas Quilt!