It is time for Row Four in our fun Christmas Row by Row Sew Along! This week we are sewing up our Camper Blocks in the Christmas Adventure Quilt!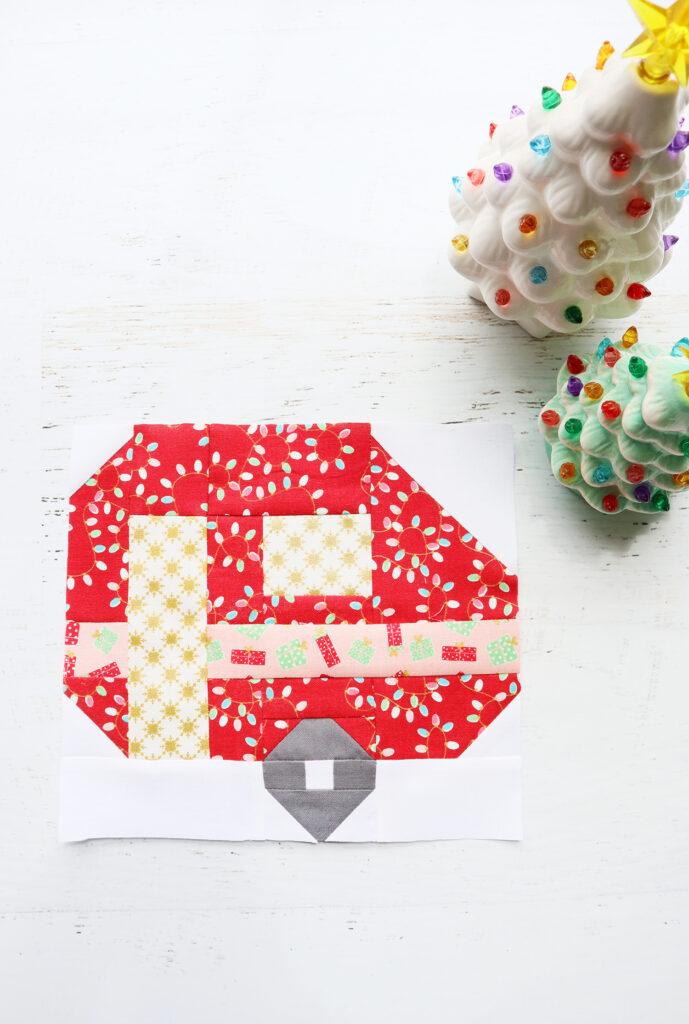 We are sewing through the fun Christmas Adventure quilt – Row by Row! Each row has a special block that is perfect for the holidays. This week we are putting the Adventure in Christmas Adventure with a fun Camper Quilt Block!
There are five campers in this row and though there are quite a few pieces in the block, they sew together pretty quickly! They are fun to personalize as well. You could fussy cut a cute image for the window or door! Or even add some applique or embroidery to make them your own.
In this week's video I sew through the Camper Block! There are tips for keeping the pieces organized and a helpful guide to the order in sewing the block together.
You can find the full Quilt Pattern, including the Christmas Adventure Camper Block, in my shop!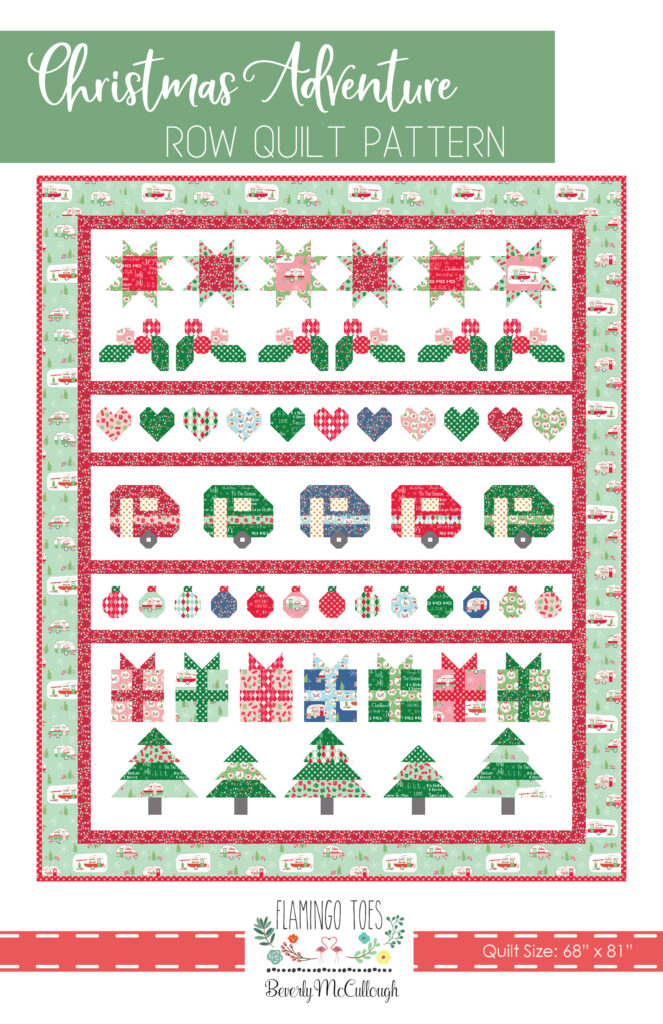 Camper Blocks – Christmas Adventure Quilt
Now I know not everyone loves an adventure around the holidays (like we do lol!) so I have designed a block that you can sub out if you'd like to make something instead of this cute camper! It's a Christmas House Block!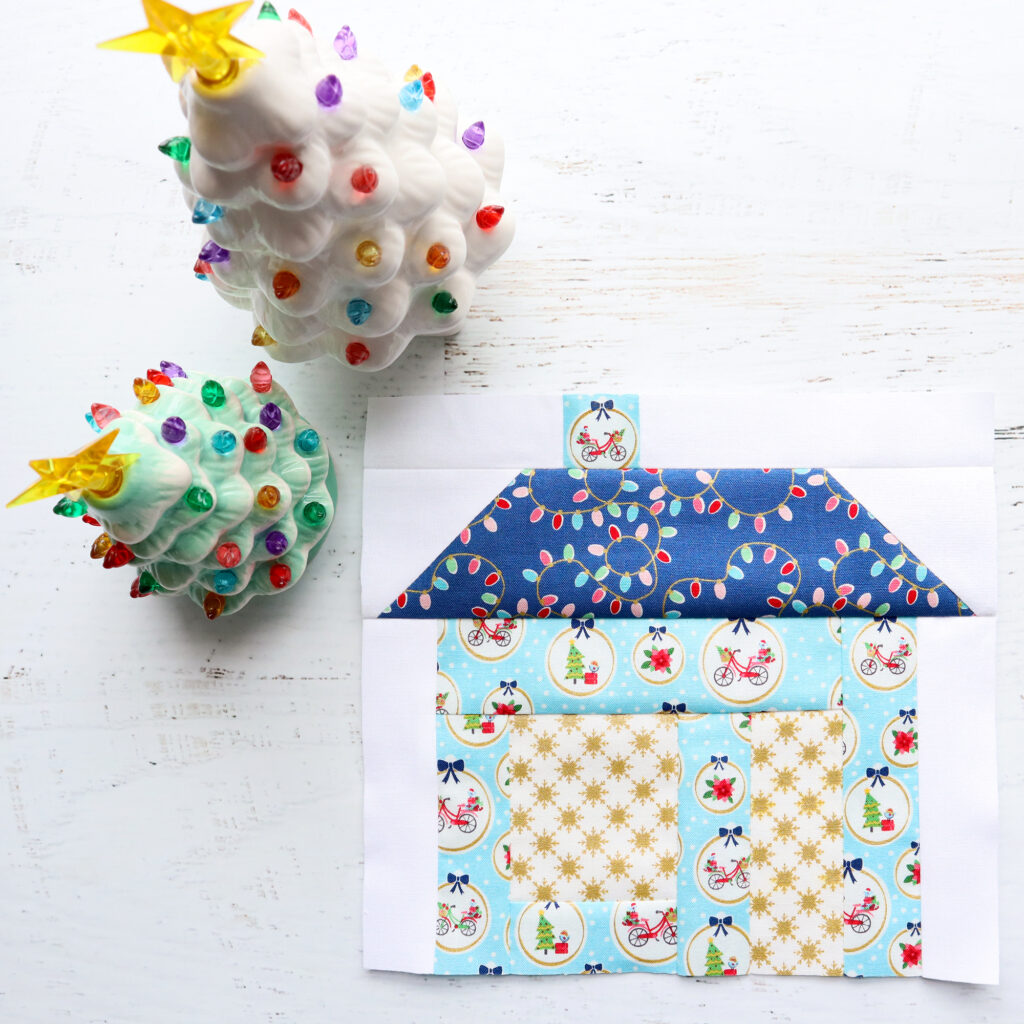 Isn't it darling?!
This is a FREE Block that you are welcome to use instead of the camper block, or in any project you'd like! I designed it to be the same size as the camper block, so if you would rather make this one, you will cut the same size sashing for between the blocks and on the ends.
You could do some fussy cutting with this block too if you'd like!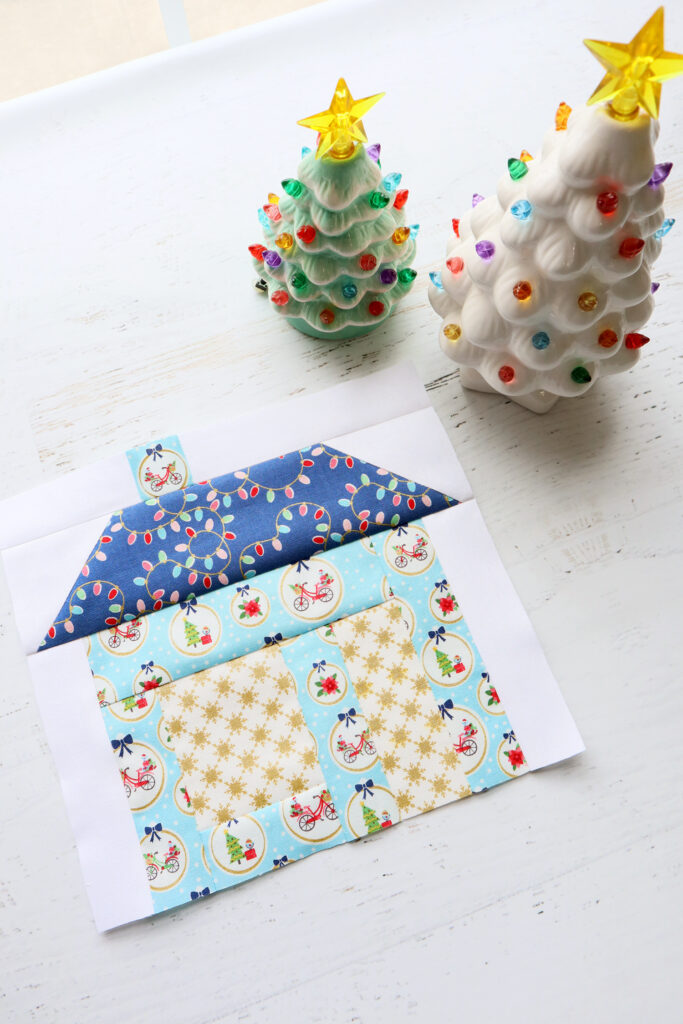 I hope you have a blast sewing up this week's blocks – I can't wait to see your cute campers and houses!