We are starting a new sew along today and I'm super excited to sew up this Christmas Quilt with you! Today is the Christmas Adventure Row Quilt Sew Along Kickoff!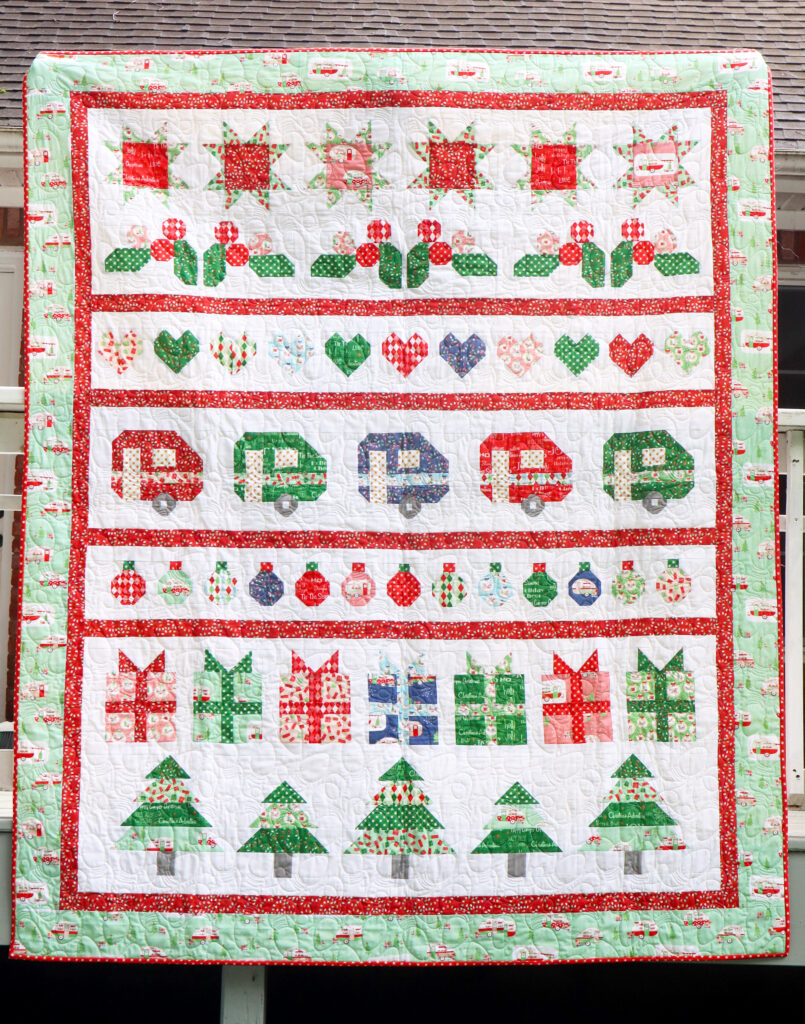 This is going to be such a fun sew along!! We are starting this week with the kickoff and talking all about fabric and the pattern, then next week we'll start sewing!
This is my Christmas Adventure Row Quilt pattern designed for Christmas Adventure fabric. You can sew along with anything you'd like though! The pattern is precut friendly – you just need a fat quarter bundle as well as background, sashing, and border fabric.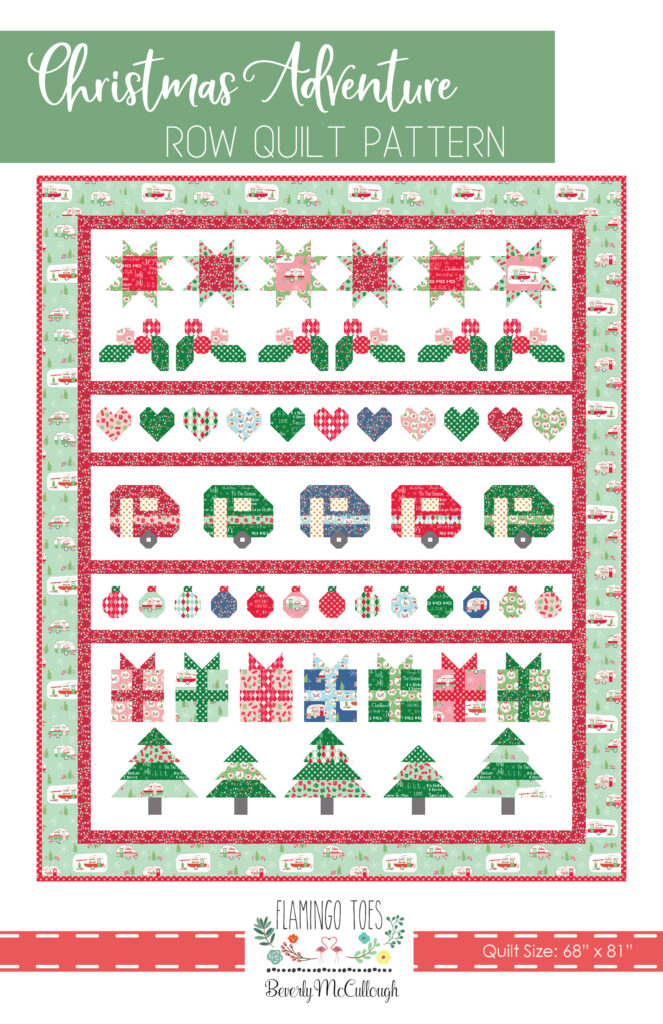 We'll be sewing together a row at a time for this sew along, then putting all our rows together. Next week we'll be starting the sewing with the Star Row, then the Holly Row, and so on! Each week I'll be posting here on the blog about the block for the week. I'll also be sharing a video tutorial for each block. These videos will be live on Mondays at 2 pm CT in my Facebook Group and on YouTube. The videos will stay available for you to access any time – so even if you're starting late you can find the videos and join in!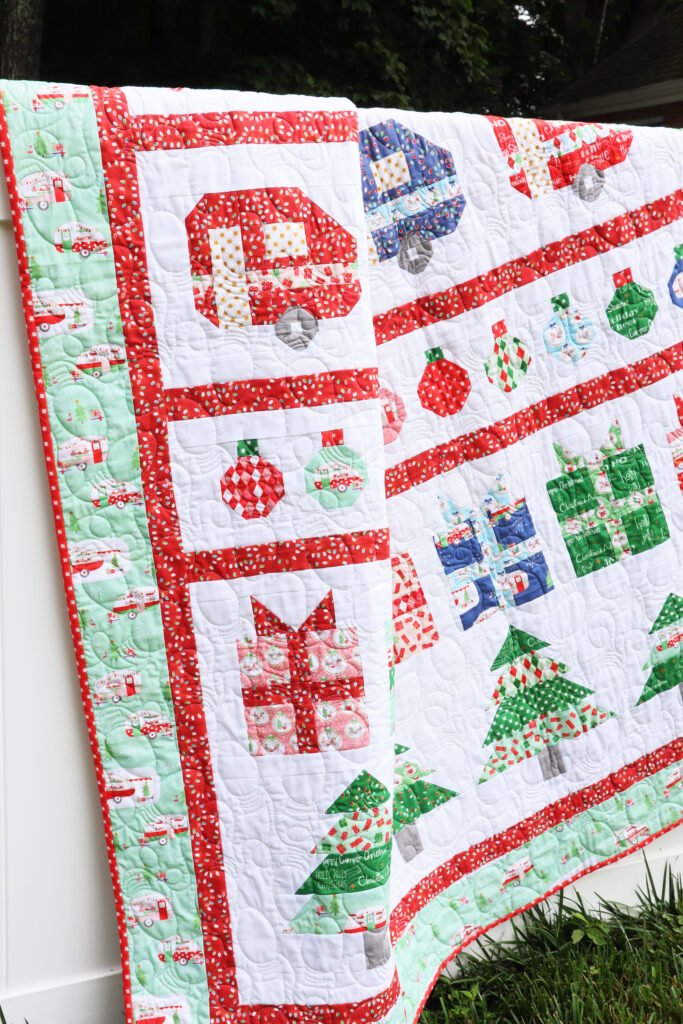 Here's the schedule for the sew along! You can see we'll have our cute Christmas quilts all finished in time for the holidays.
Christmas Adventure Row Quilt Sew Along Kickoff!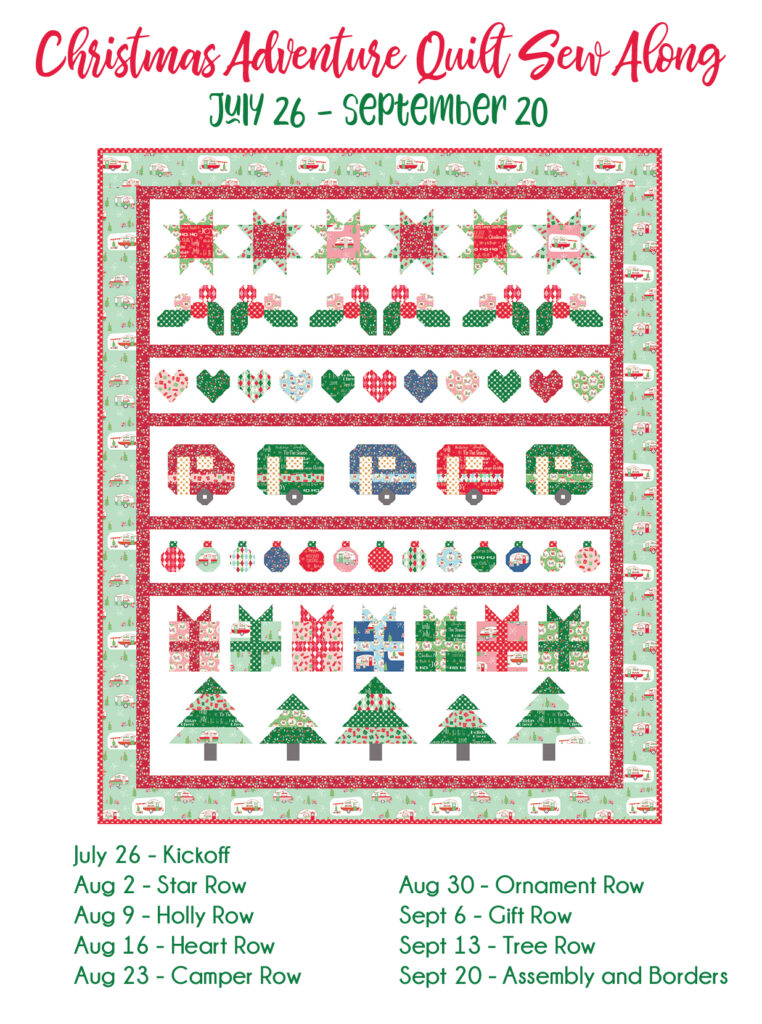 You can find shops carrying Christmas Adventure fabric here. There are several shops that have kitted up the quilt with Christmas Adventure fabric too!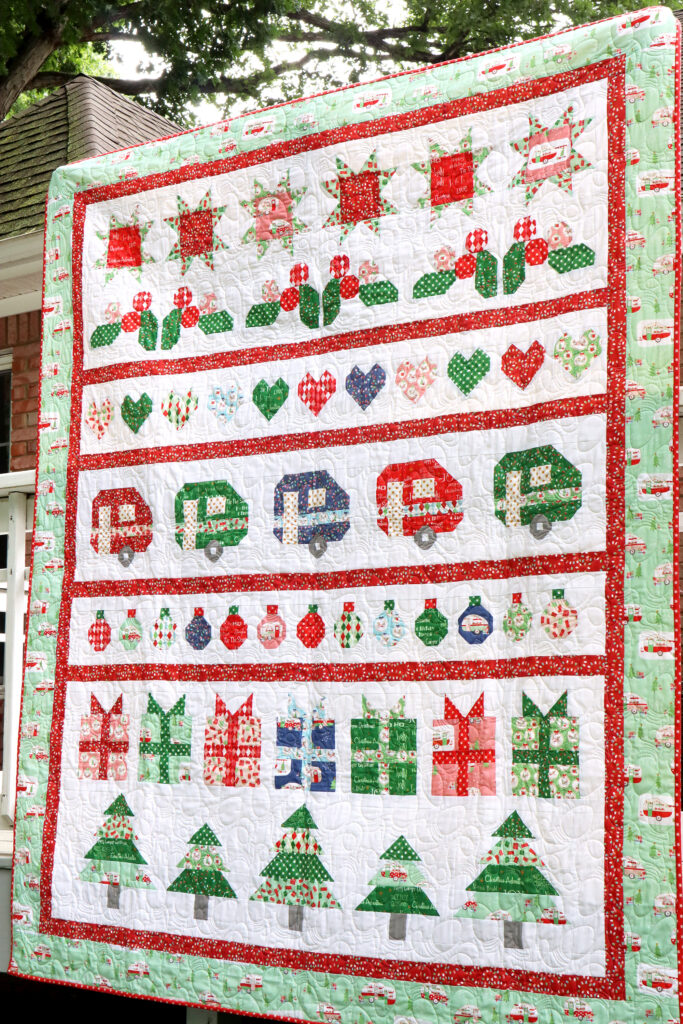 You can share this photo along with your fabric choices to let everyone know you are sewing along! Use the hashtag #christmasadventuresewalong to join in!