It is time for Row Five in our fun Christmas Quilt Sew Along!! This week we are sewing up the Ornament Blocks in the Christmas Adventure Quilt.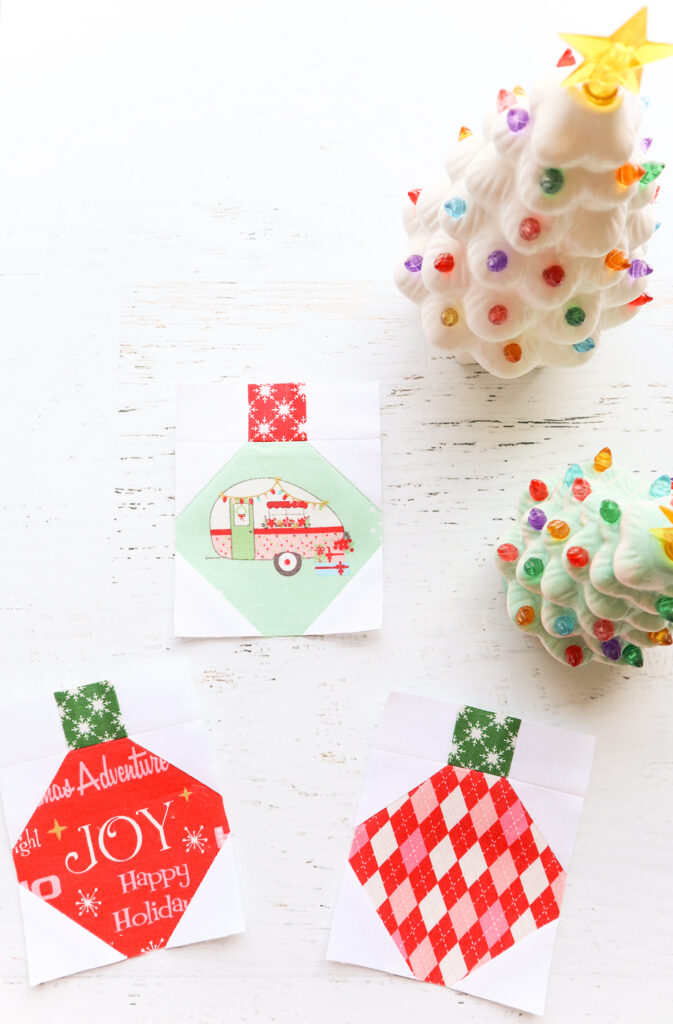 We are sewing our way through the Christmas Adventure Row Quilt, making up a row each week! It will be so fun tho have a cute Christmas quilt all finished in plenty of time for the holidays. This is Row Five in the sew along, but there is still plenty of time to join in! I am recording a video tutorial each week for the different rows and these videos will be available for you to access, no matter when you are sewing up the quilt. :)
You can see the sew along schedule here: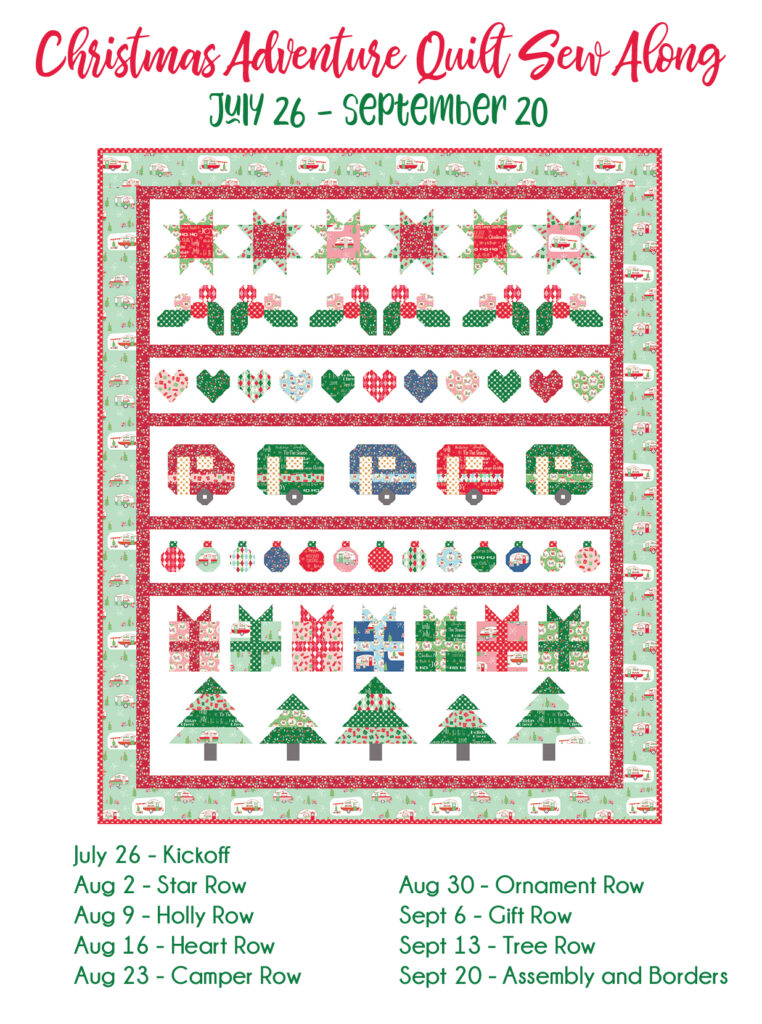 This week's blocks are the fastest to make in the whole quilt! They are cute little ornaments and they are so fun to sew. You can have a lot of fun fussy cutting these, especially with the camper prints in Christmas Adventure.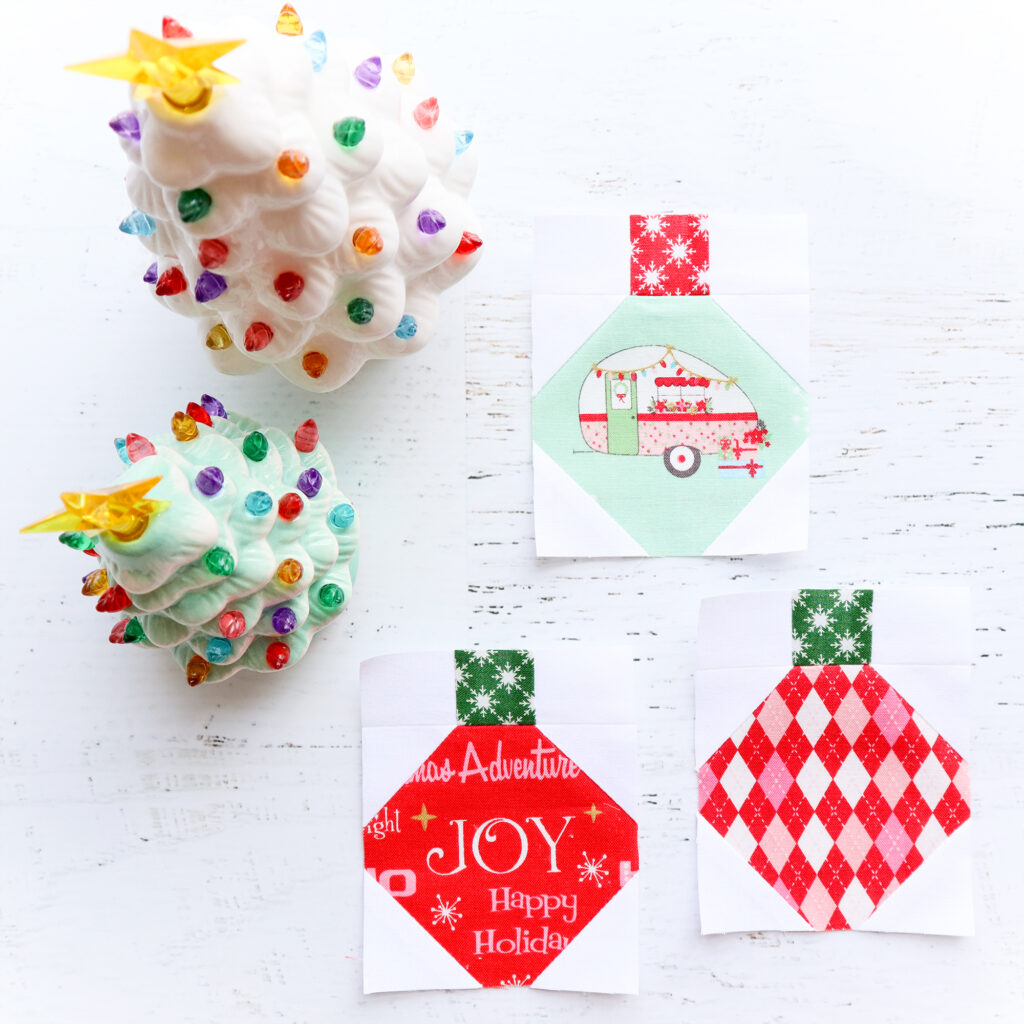 I also fussy cut the text print in the red ornament so the word "Joy" would be centered. In the video tutorial for this block, I will be sharing some tips on fussy cutting as well as the tutorial for the block.
These look a little funny when they aren't sewn together with the sashing on the sides, top and bottom. But once they are in their row, you will be able to see the sweet rounded shape of the ornaments.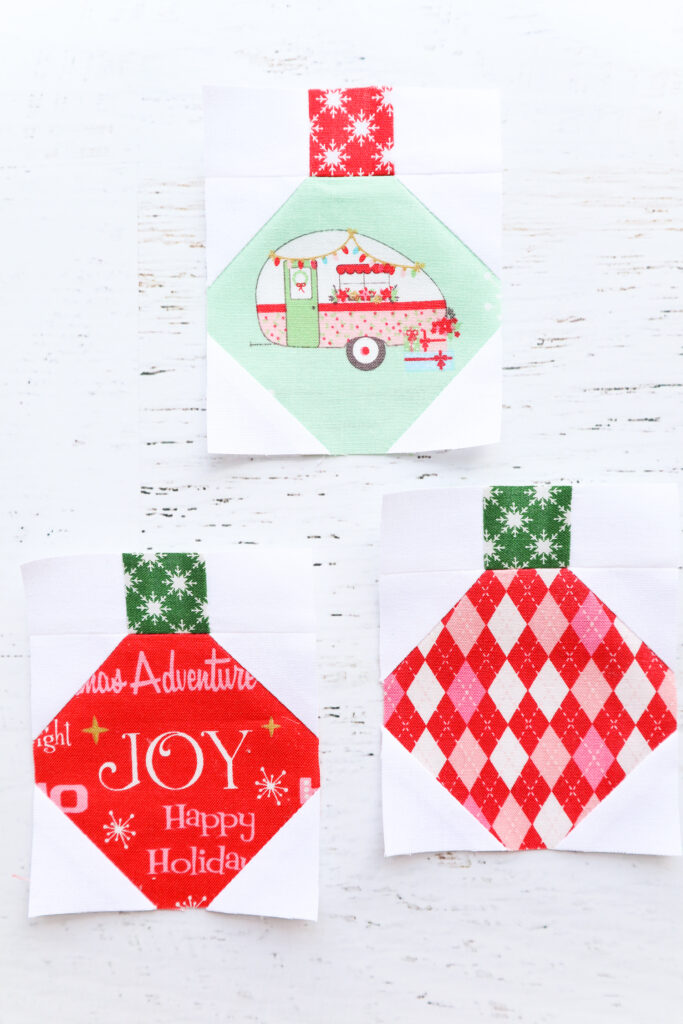 I will be Live on Monday, Aug 30 at 2 pm CT in my Facebook Group and on YouTube with the video tutorial as well as this week's giveaway! You can join me live, or check out the video any time you're available.
Ornament Blocks – Christmas Adventure Quilt
I can't wait to see your versions of the Ornament Blocks! Here are the other rows so far!