I can't believe it – we're on the last row of our cute Christmas quilt!! This week we are sewing up the Tree Blocks in the Christmas Adventure Quilt!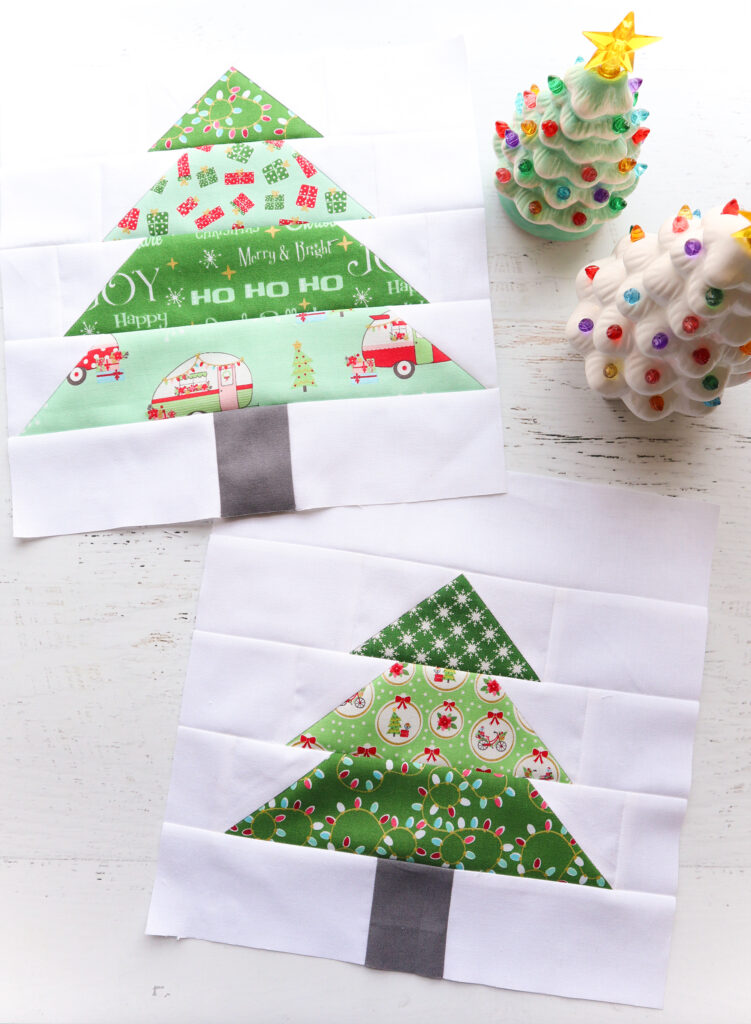 We have been having so much fun with this sew along! We have been making my Christmas Adventure Quilt, sewing up one row each week! This is the last row – the tree row!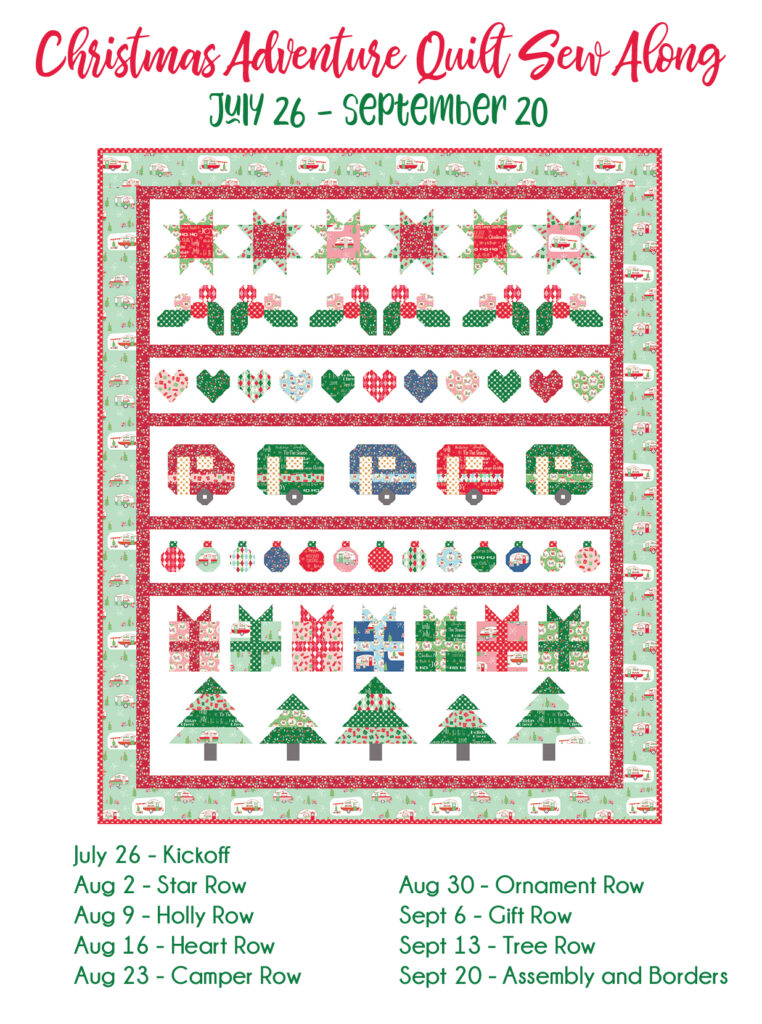 I'm making up my version in Christmas Adventure fabric! You can find Christmas Adventure fabric and quilt kits here. These trees are so fun and quick to sew up! There are three large trees and two small trees. You can mix or match your cute green fabrics for these – or change things up and add in some pink or red!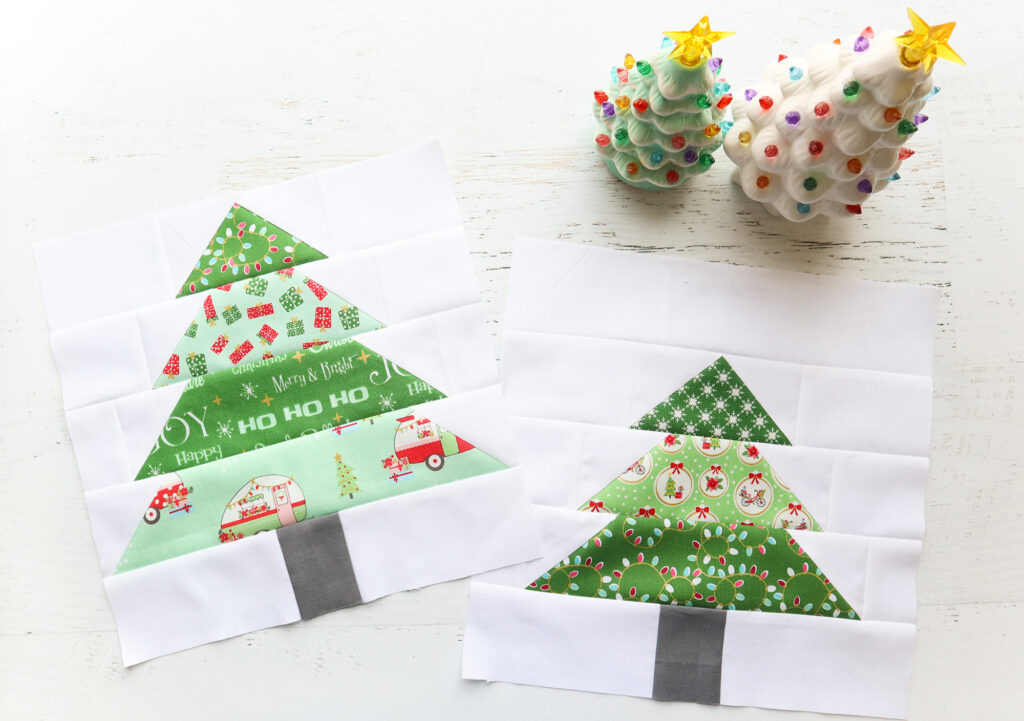 I used a gray solid for my tree trunks but you can change that up as well! It would be really sweet with a red Christmas lights trunk, or a navy print one! You can also have fun fussy cutting the prints in the trees. This works great with the Christmas Adventure text and camper prints.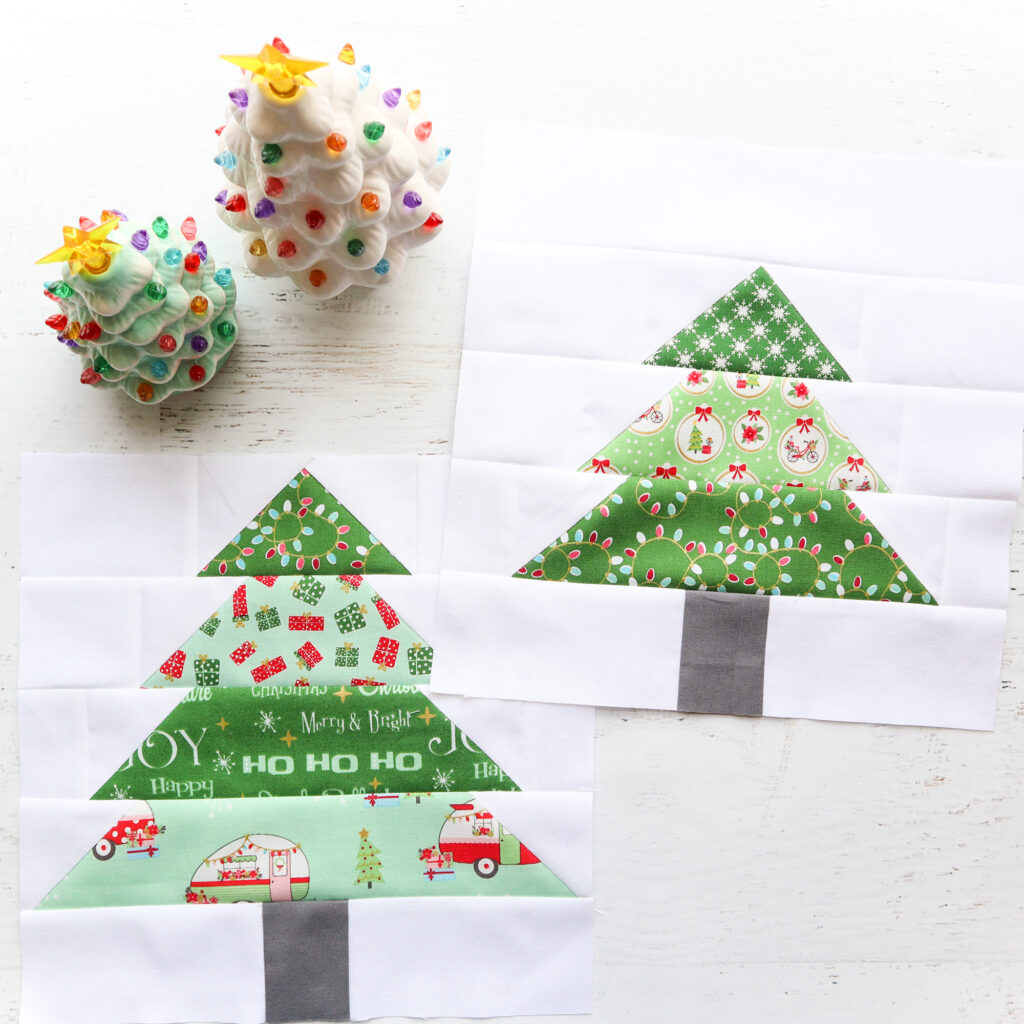 You can check out the tutorial here!
Tree Blocks – Christmas Adventure Quilt
You can see my other quilt rows here:
Next week we'll be sewing our quilts together! I can't wait to see your quilts!