I'm so excited to show off this finished Vintage Treasures Quilt with Sashiko Stitching! I think it is one of my favorite quilts ever!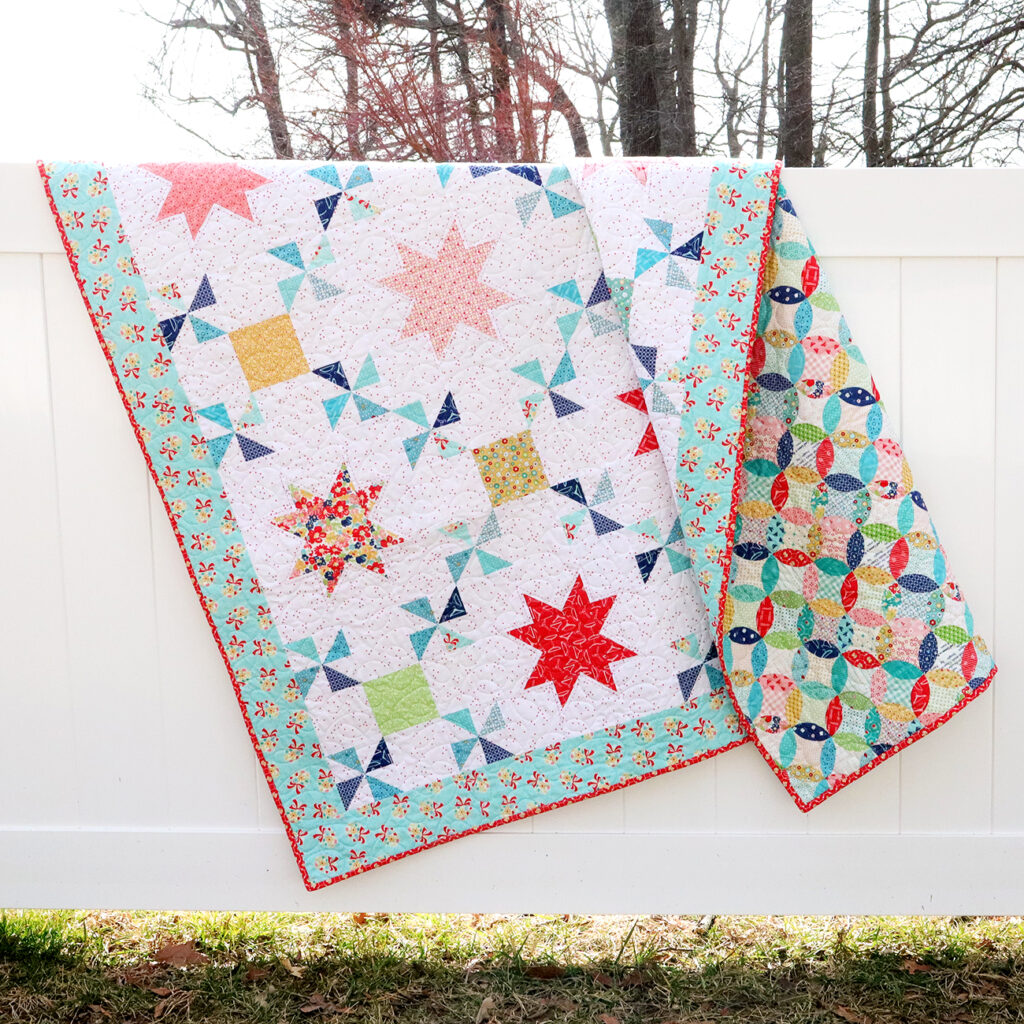 Last year I sewed up this Vintage Treasures Quilt from Amanda Neiderhauser's fabulous book, Playful Precut Quilts. (affiliate link) After sewing up the quilt, I had the idea to stitch around the star blocks on the quilt with my Baby Lock Sashiko machine!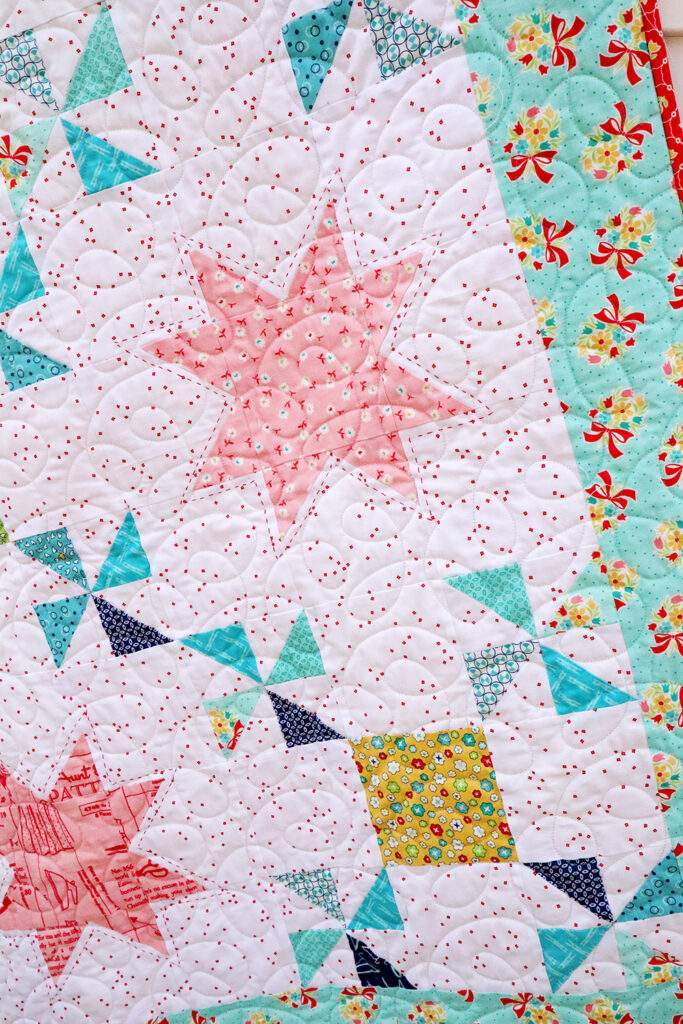 For the quilt I used Vintage Happy 2 fabrics from Lori Holt for the main prints and Blossom in Red from Christopher Thompson for the background. The sashiko stitching looks so great against the background! I used a red Aurifil 50 wt thread and it really pops with these fabrics.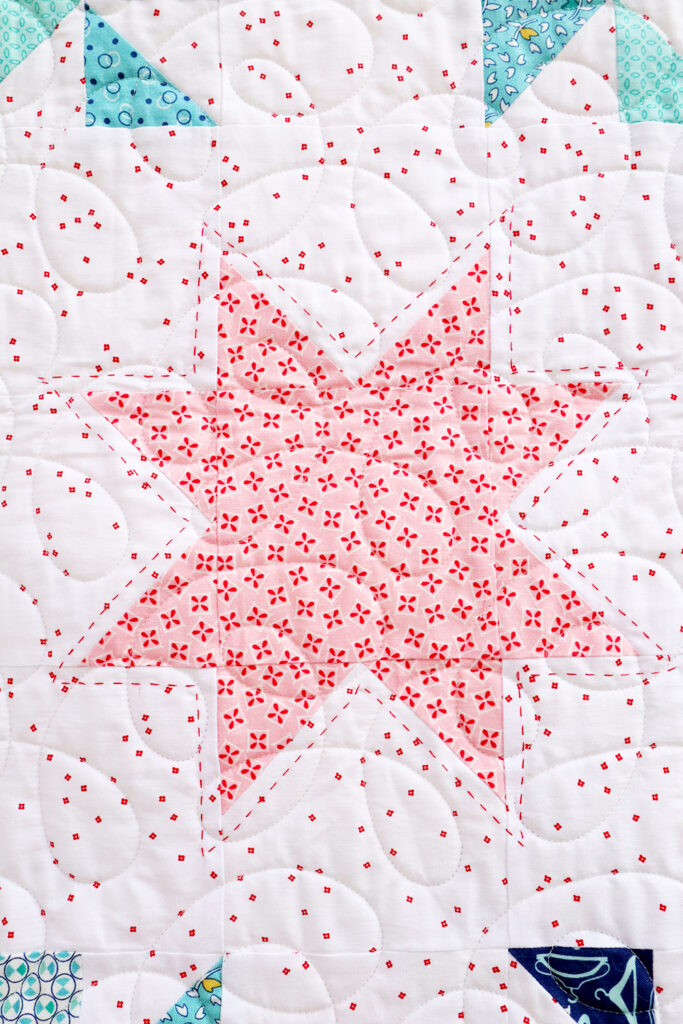 Normally I would add the stitching around each block, then sew the quilt together, but I didn't have the idea until it was all sewn together. But it still worked great! I was able to stitch around each star easily.
Vintage Treasures Quilt with Sashiko Stitching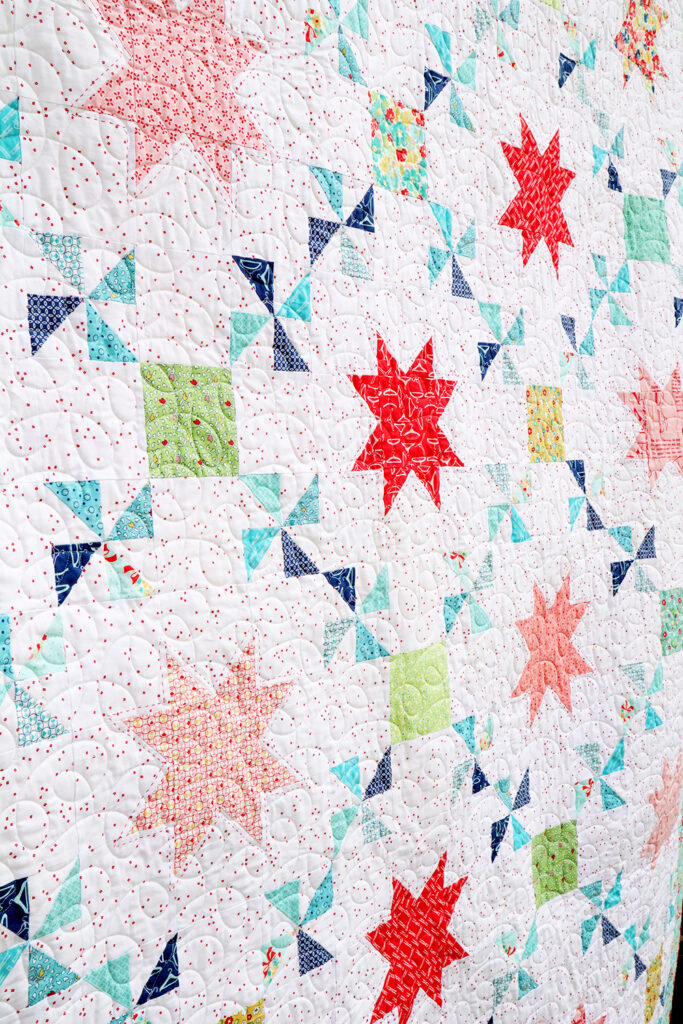 I added the Sashiko stitching before the quilt was quilted. My regular quilter, Julie Williams quilted this up and it looks gorgeous! She had no problems quilting over the Sashiko stitching.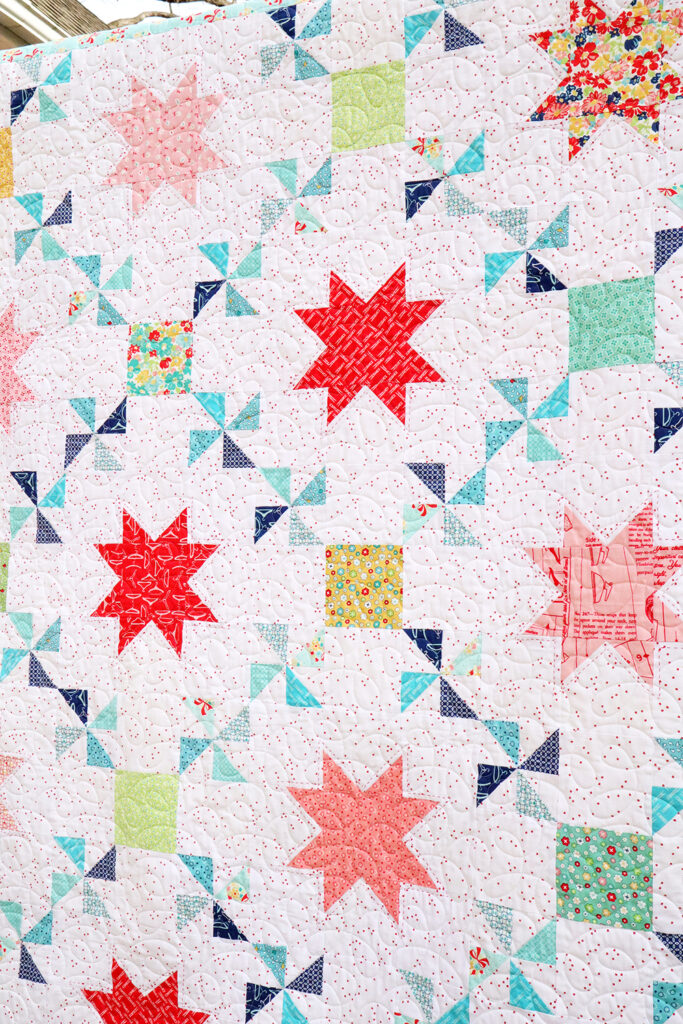 I am also really obsessed with the backing of this quilt! I picked the Orange Peel print from Vintage Happy 2 for the back of the quilt. I like it almost as much as the front!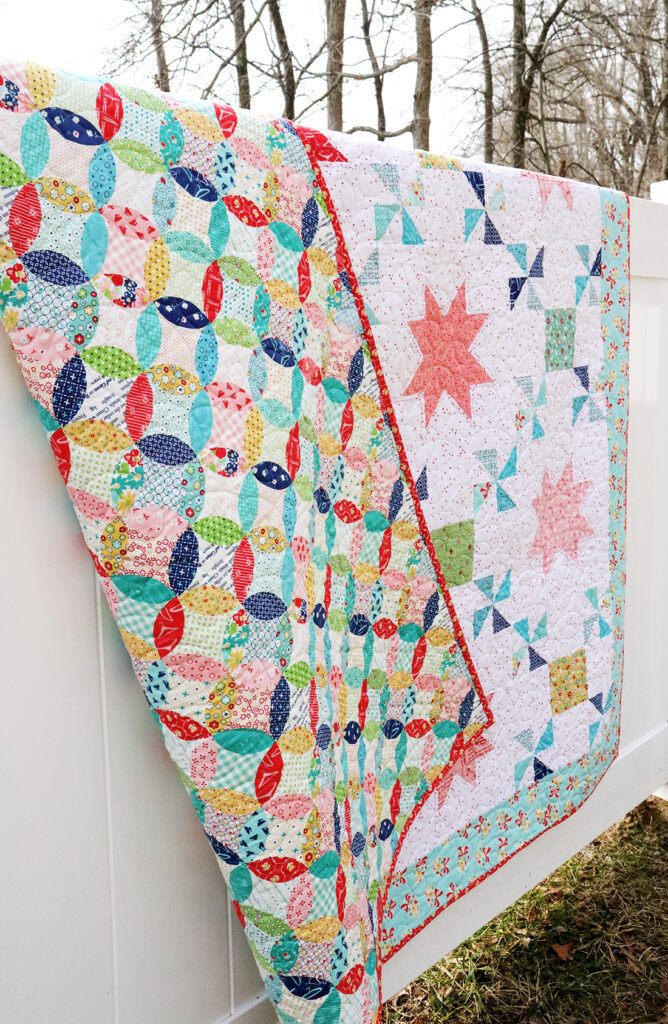 This Vintage Treasures quilt is perfect for adding Sashiko stitcking too – those open star blocks are great for the extra stitching. It was so fun to do, I can't wait to add more stitching to future quilts!