This Vintage Stars Quilt Sew Along is moving right along! This week we are working on the the Vintage Stars Quilt Sew Along Rows!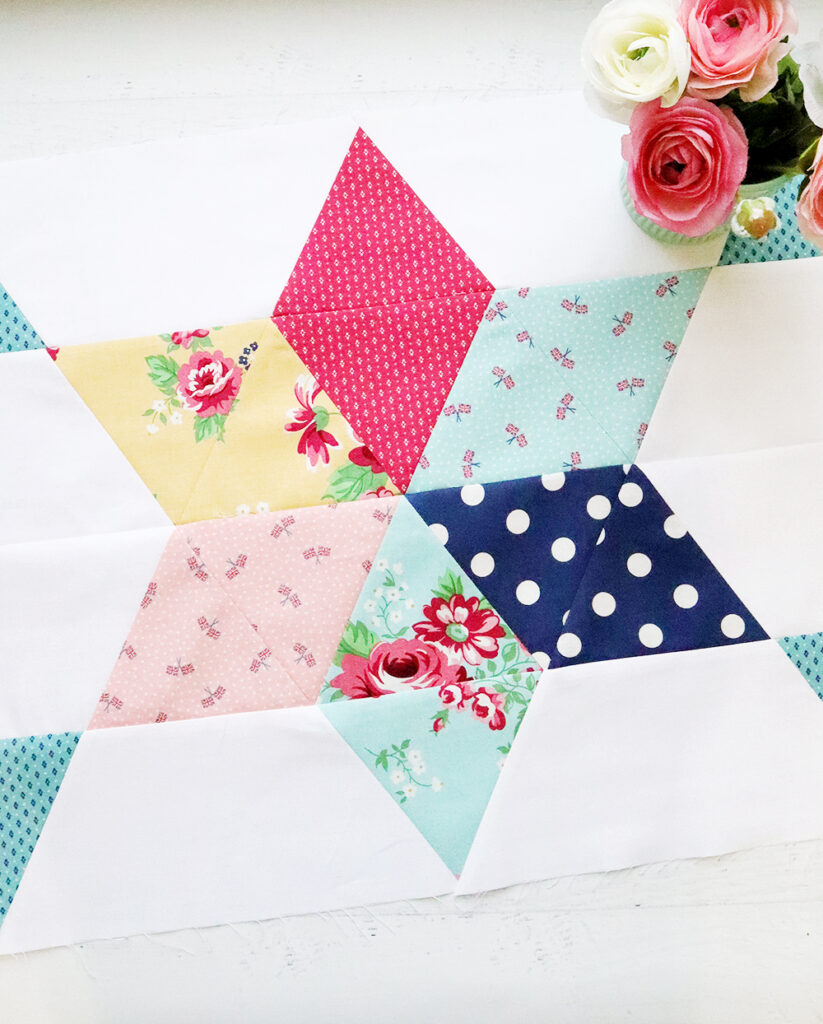 If you are new to the sew along, we are working on sewing through my Vintage Stars Quilt pattern – at a nice slow pace!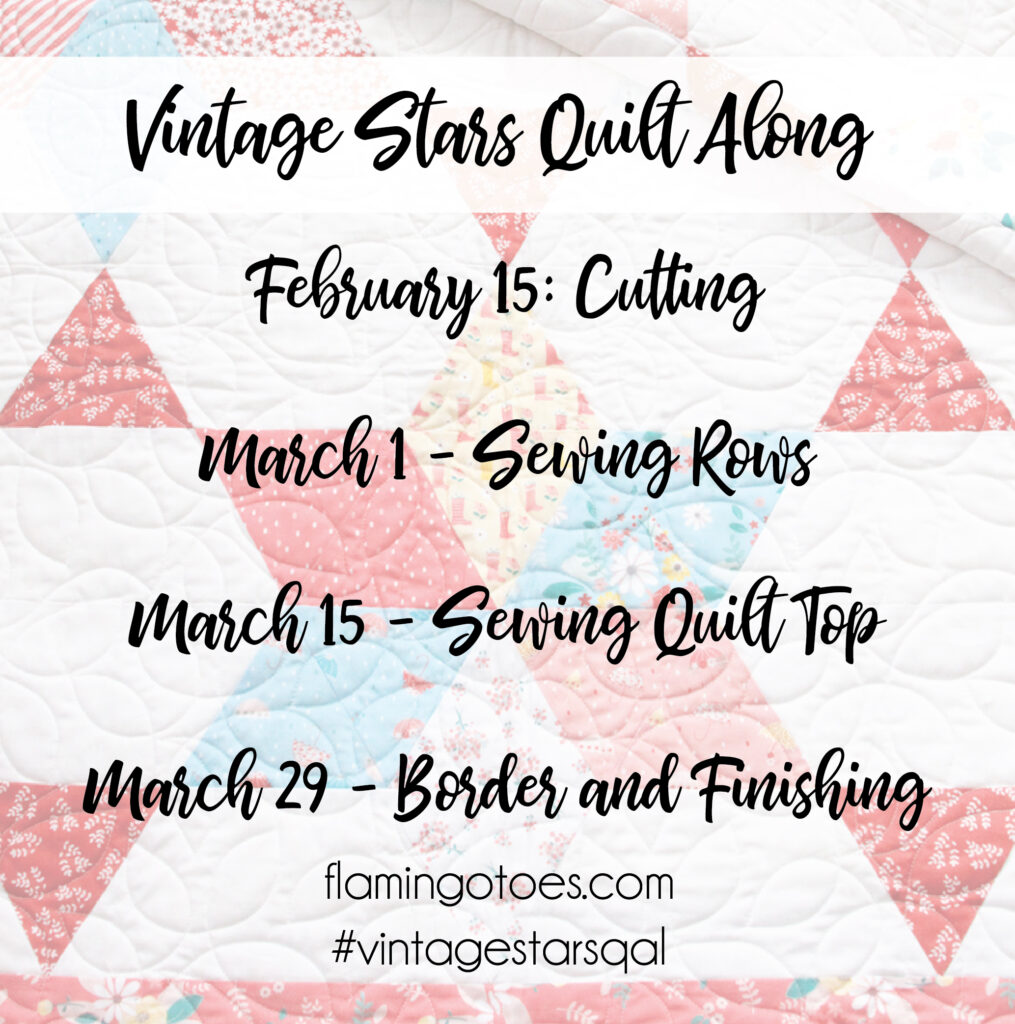 Two weeks ago we started cutting out our quilts and this week we start sewing the rows together! So even if you are just diving in, you can still join in.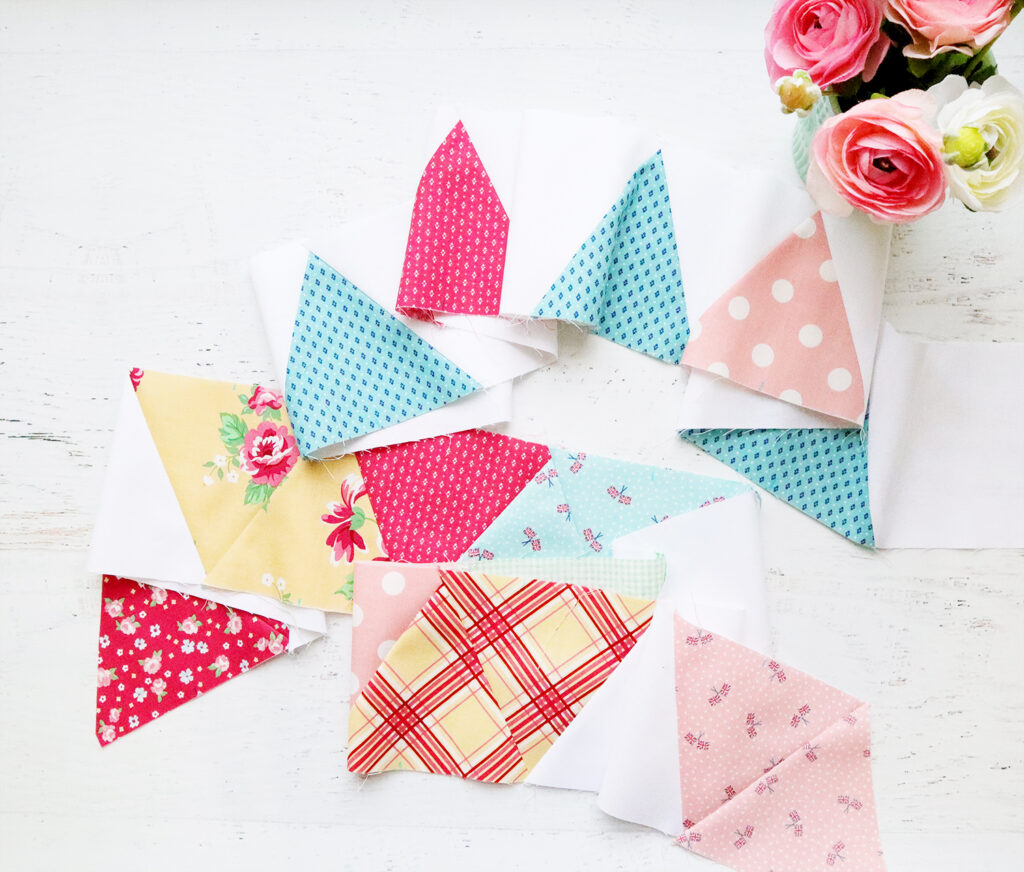 This quilt is so fun and quick to assemble! It isn't assembled in blocks, it's assembled in rows. So it goes together really easily!
Vintage Stars Quilt Sew Along Rows
Today (Monday, March 1) in my Facebook Group at 2 pm CST I'll be doing a Live tutorial on sewing these rows and I'll have tips for you to make it even easier!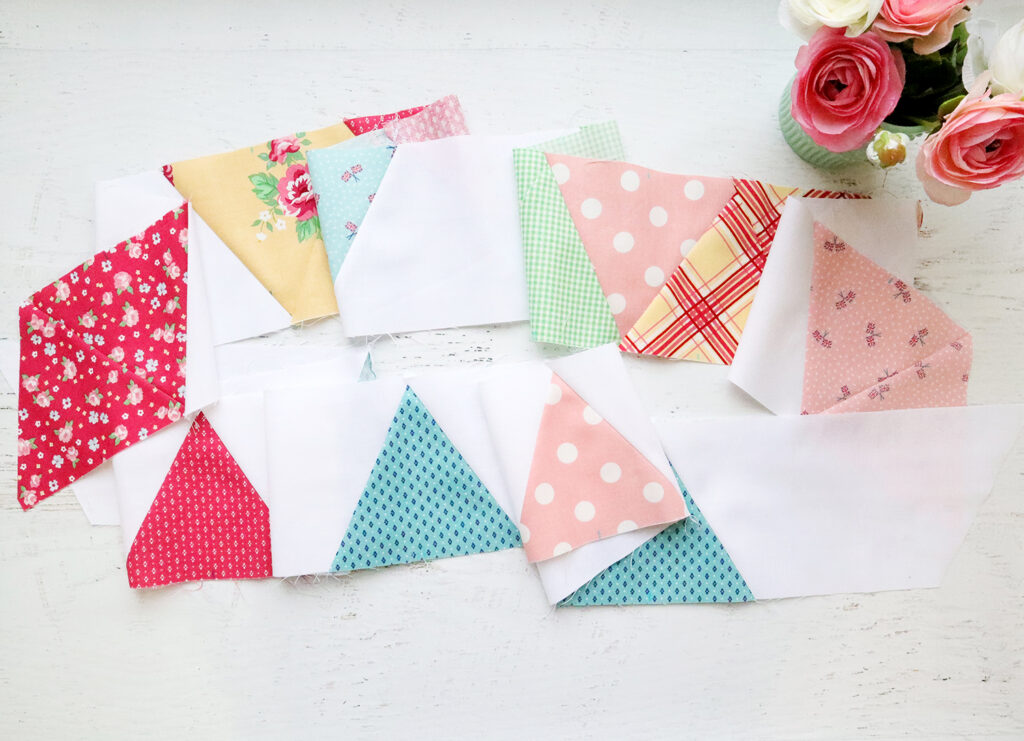 The main tip for easy row assembly is to mark the bottom section of the triangle pieces so you align them correctly as you sew. You can find the info on this in the pattern!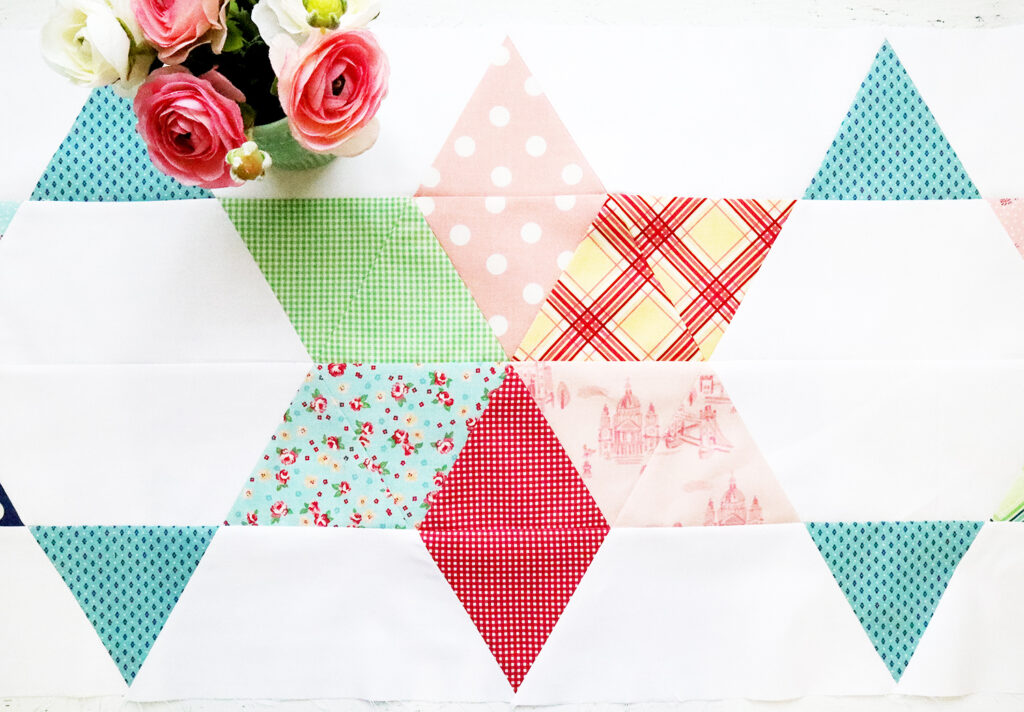 As you're sewing your rows together, use a nice variety of prints so your star points have a good contrast. You can also use directional prints with this really simply. Cut out your triangles and flip the direction of the template/pattern with each cut, you will have the pieces in the correct direction for aligning them directionally.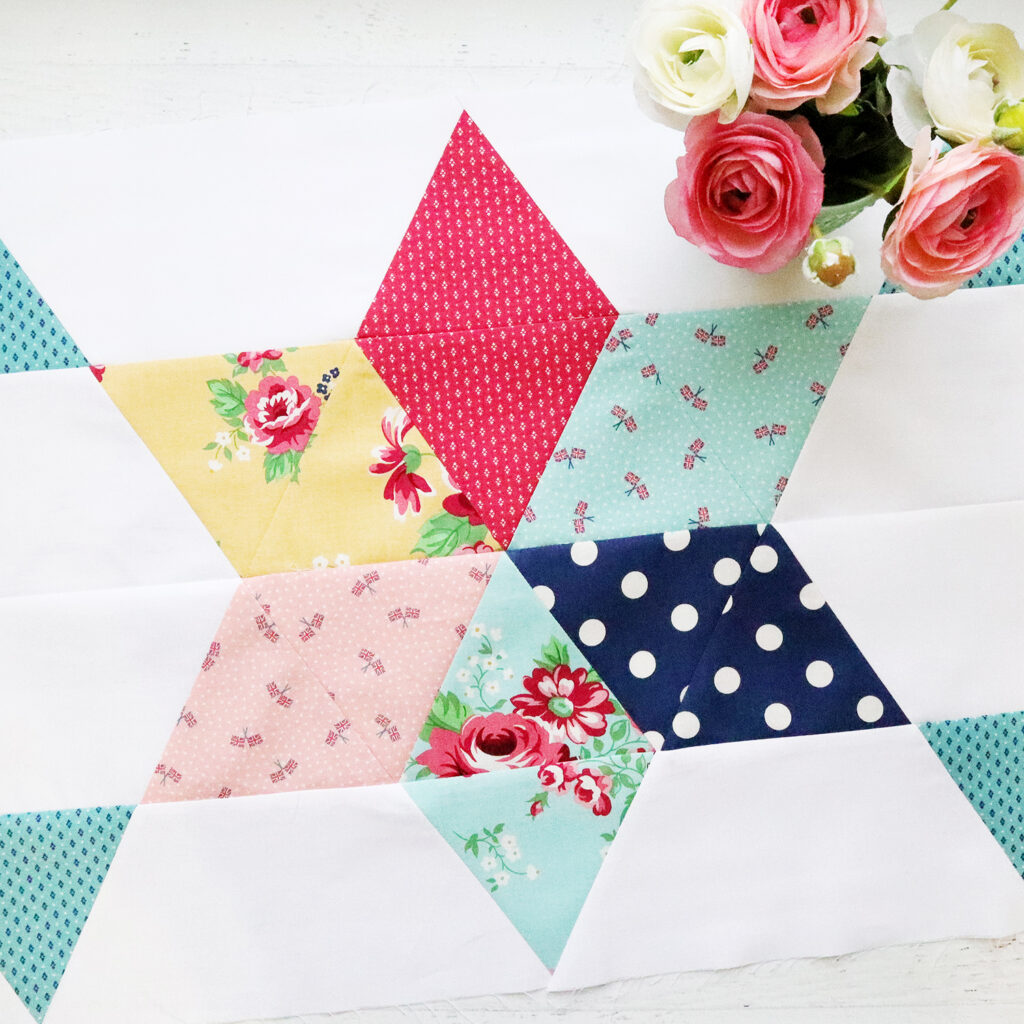 There are so many fun versions of the quilt popping up in the Facebook Group and on Instagram! If you are sewing along, share your progress with #vintagestarsqal!