Y'all I am so in love with this new Scrappy Vintage Treasures Quilt! It's from the brand new book, Playful Precut Quilts by Amanda Niederhauser of Jedi Craft Girl and it was so fun to make!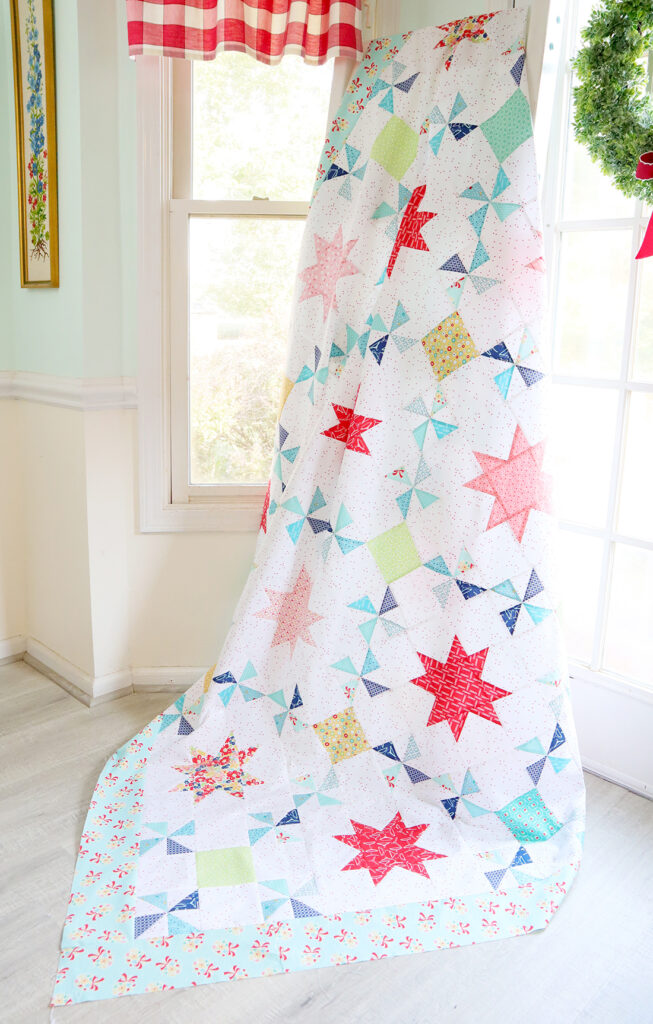 There are so many amazing quilts in the book! It's made up of 15 projects that all use the same size blocks so you can make up the quilts as written or you can mix and match them to make up something new! They are all designed for precuts as well so it's super helpful – precuts are my fave!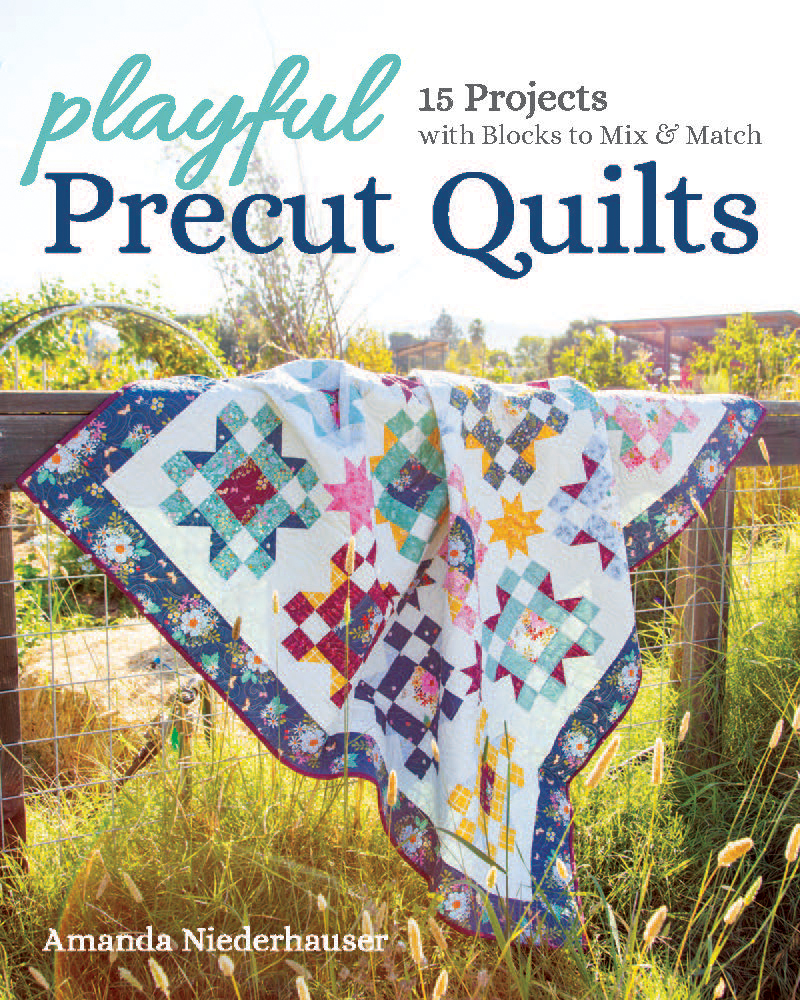 I had such a blast looking through the book to choose a quilt to make. And while I love them all – I just fell in love with the Vintage Treasures quilt. Amanda used Vintage Keepsakes for this quilt in the book too! It definitely won't be my only quilt from the book – I want to make so many of them!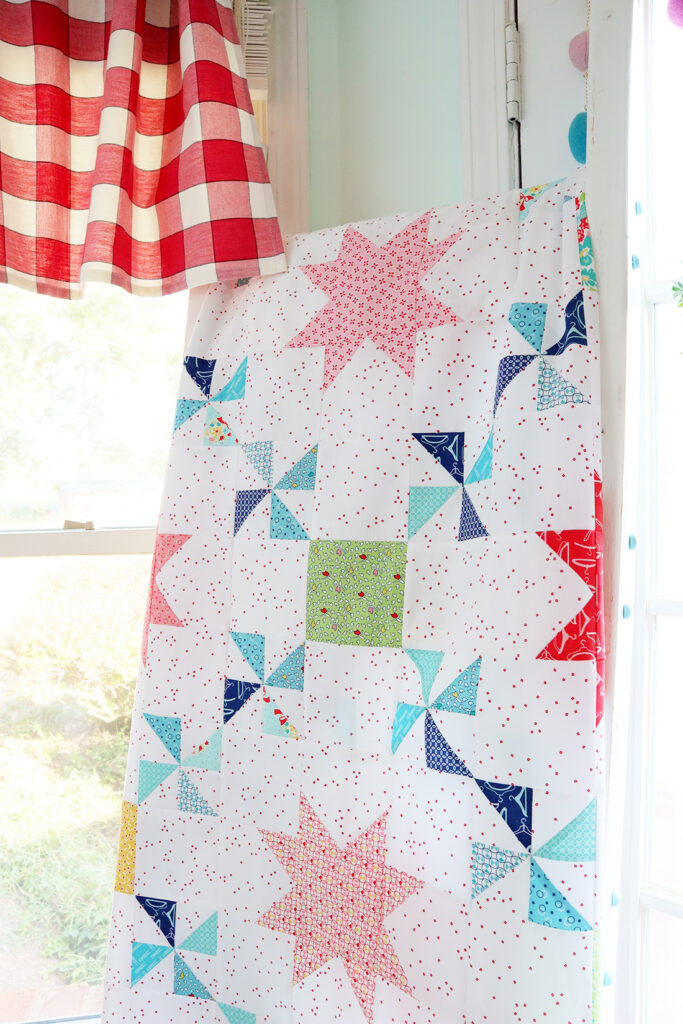 For the quilt, I used Vintage Happy 2 from Lori Holt for the prints and Blossom in Red from The Tattooed Quilter for the background. I love how they look together!
Scrappy Vintage Treasures Quilt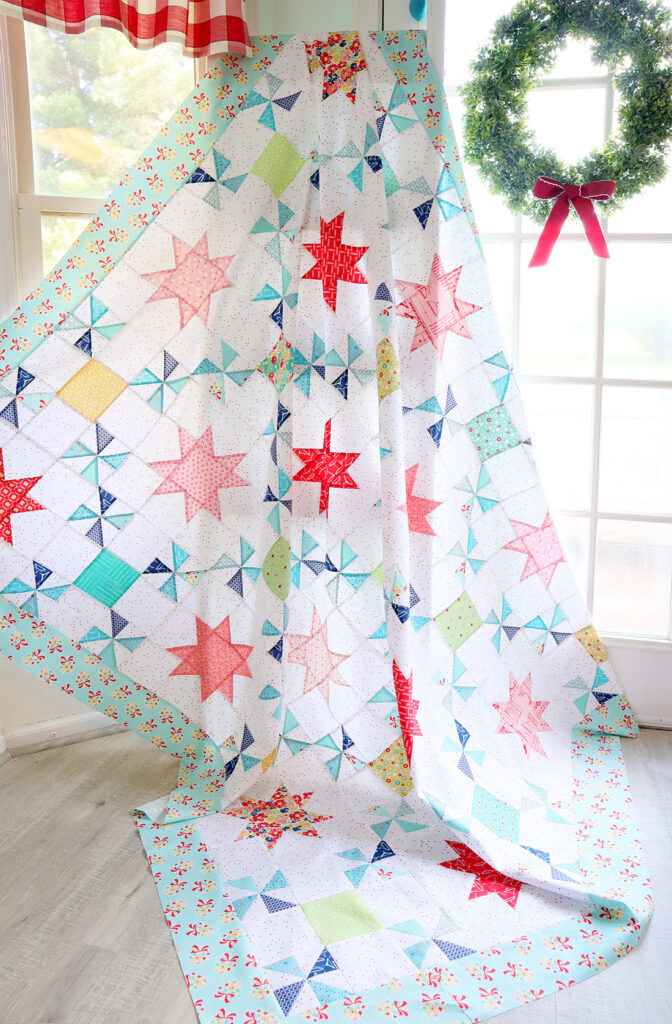 Here is Amanda's gorgeous version!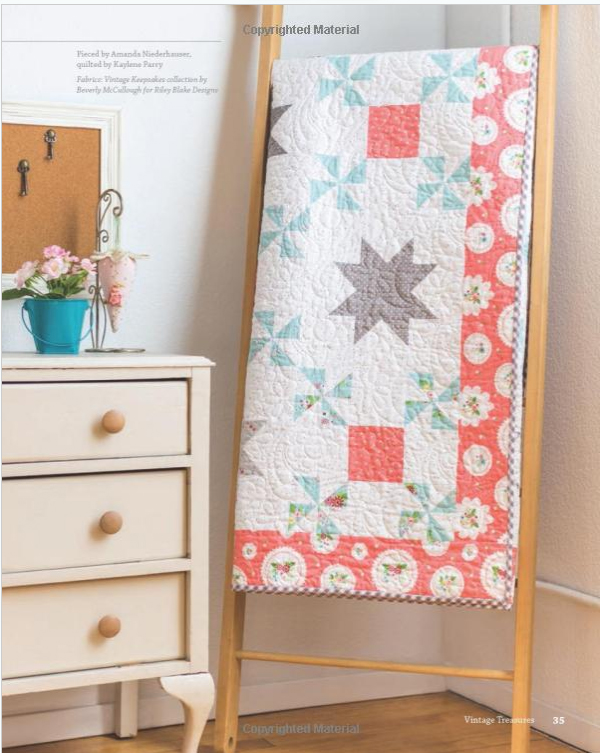 You can find the book on Amazon!
Make sure you visit Amanda's blog, Jedi Craft Girl too! She posts the most amazing projects and she is hosting a fabulous blog hop for her new book. You'll want to check out all the projects!