I have some fun new items in the shop to share with you today!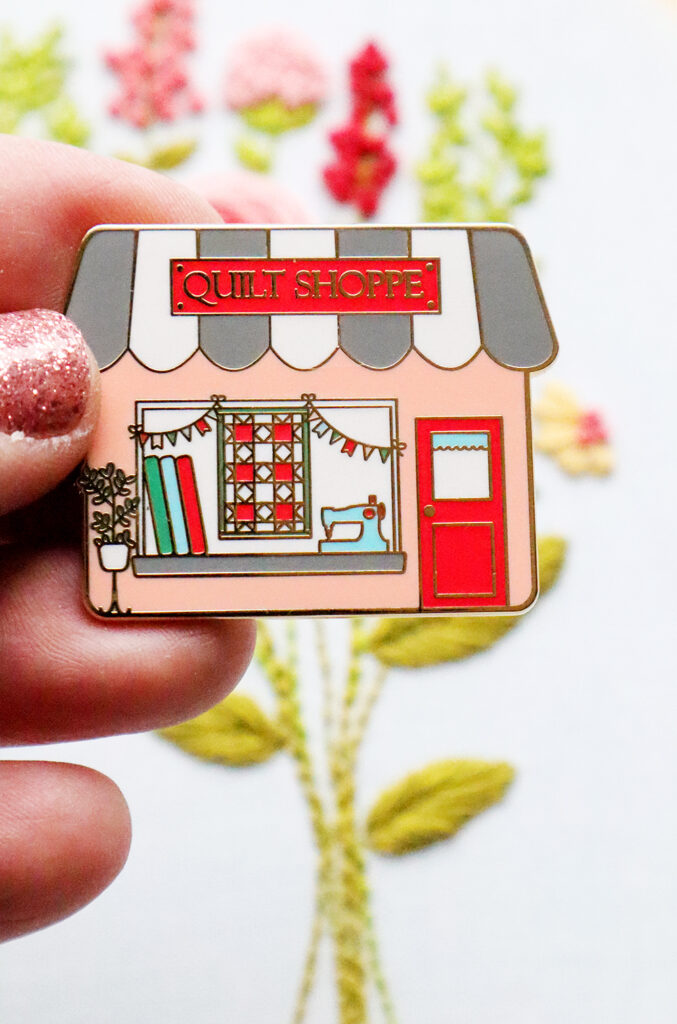 There are several new things for you to check out in the shop – I can't wait to show them to you!
I'm going to start off with my newest needle minders – and they are part of a new series I'm starting! These are the first two needle minders in my brand new "Main Street Shops" series – all designed to be cute shops that you would find down on Main Street. And I had to start off with my two favorite shops – the Quilt Shoppe and the Needlework Shop! :)
The Quilt Shoppe has a sweet quilt in the window (of course!) and some bolts of fabric and a little sewing machine. This is 1 1/2″ wide so it's the same size as my other needle minders. It also has my usual strong magnets so they are perfect for holding your needles or even small scissors when you aren't using them!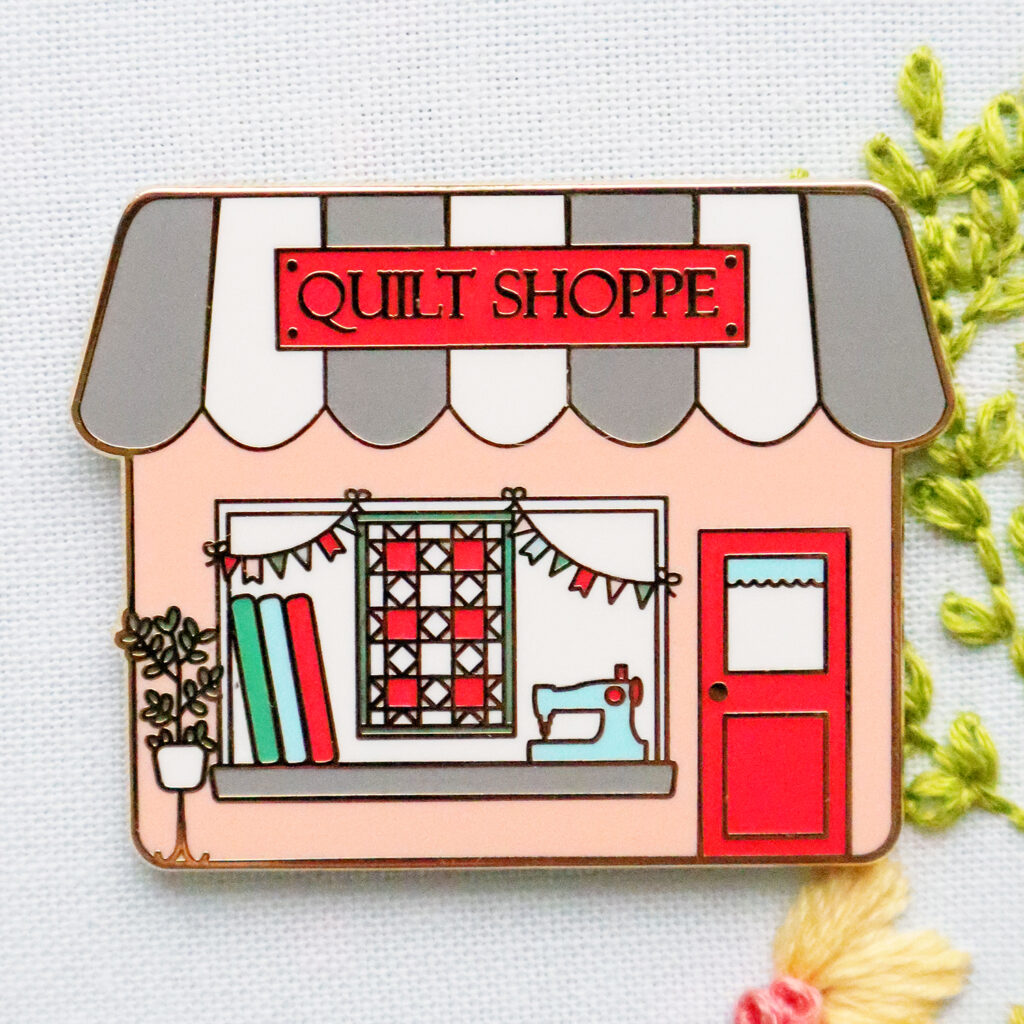 The Needlework Shop has a fun scalloped roof and in the shop window, you can see some embroidery hoop art as well as a little dresser with stitching fabric and even some super tiny stork scissors!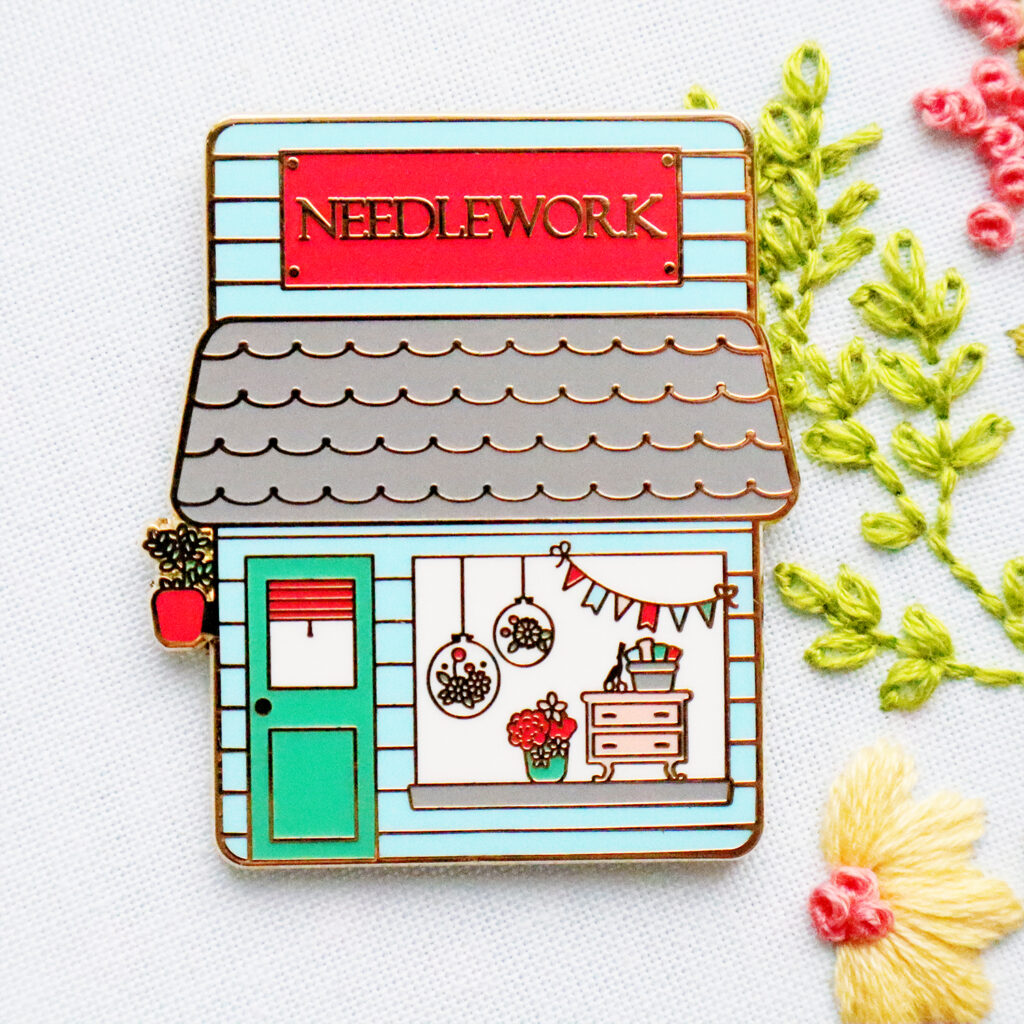 I've also developed these designs as enamel charms! The charms have the same cute designs but they have a gold lobster clasp instead of a magnet. They are great for clipping onto bags, zipper pulls, or as key chains. Here is the Quilt Shoppe Enamel Charm!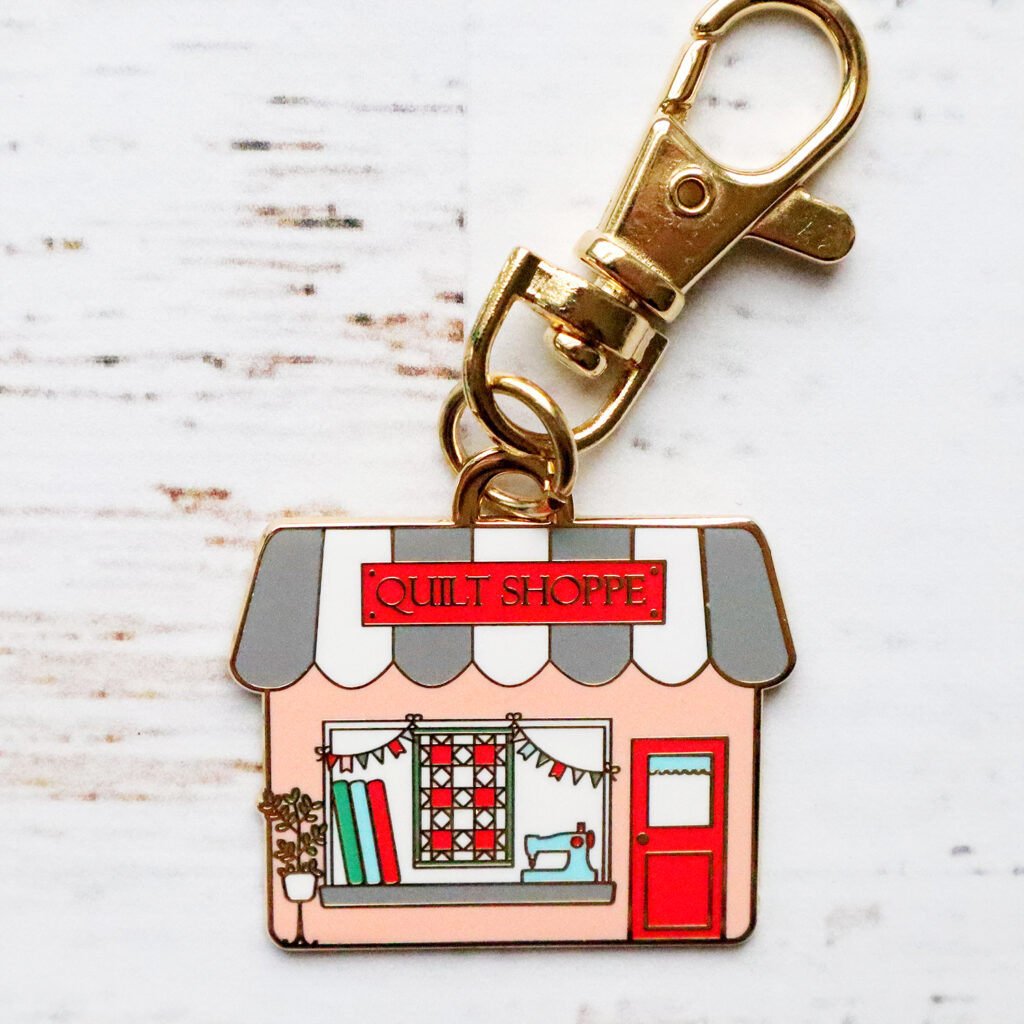 And here is the Needlework Shop Charm!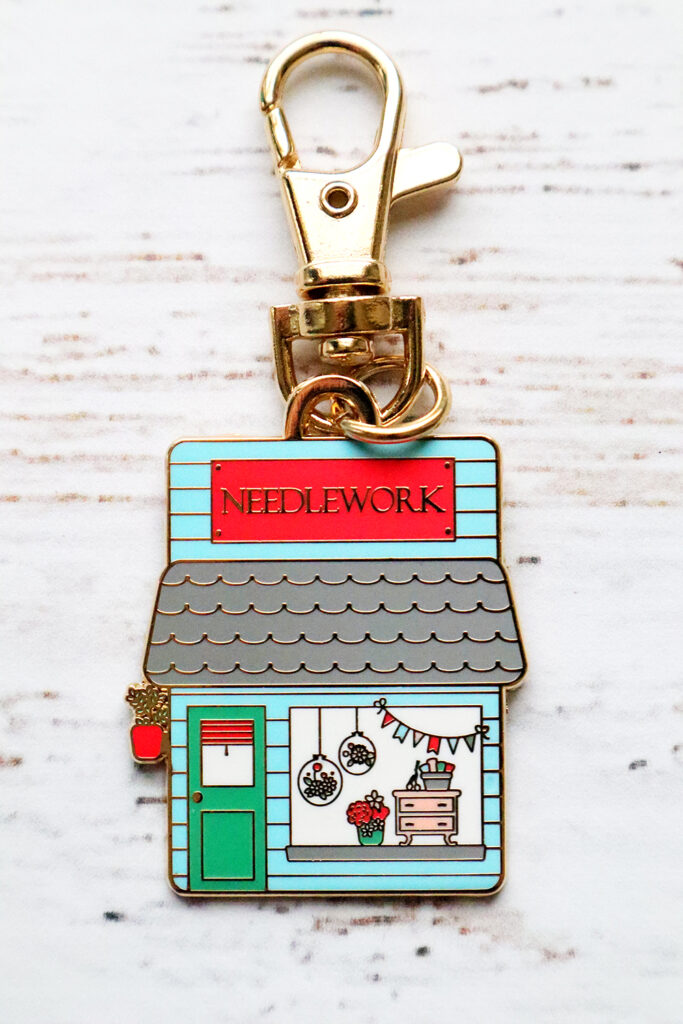 I am so excited about this new series! I'll be adding more shops often – I'd love to know what you would love to see on Main Street!
One of my new notions coming out with Riley Blake Designs is here – these fun Hand Made Leather Labels!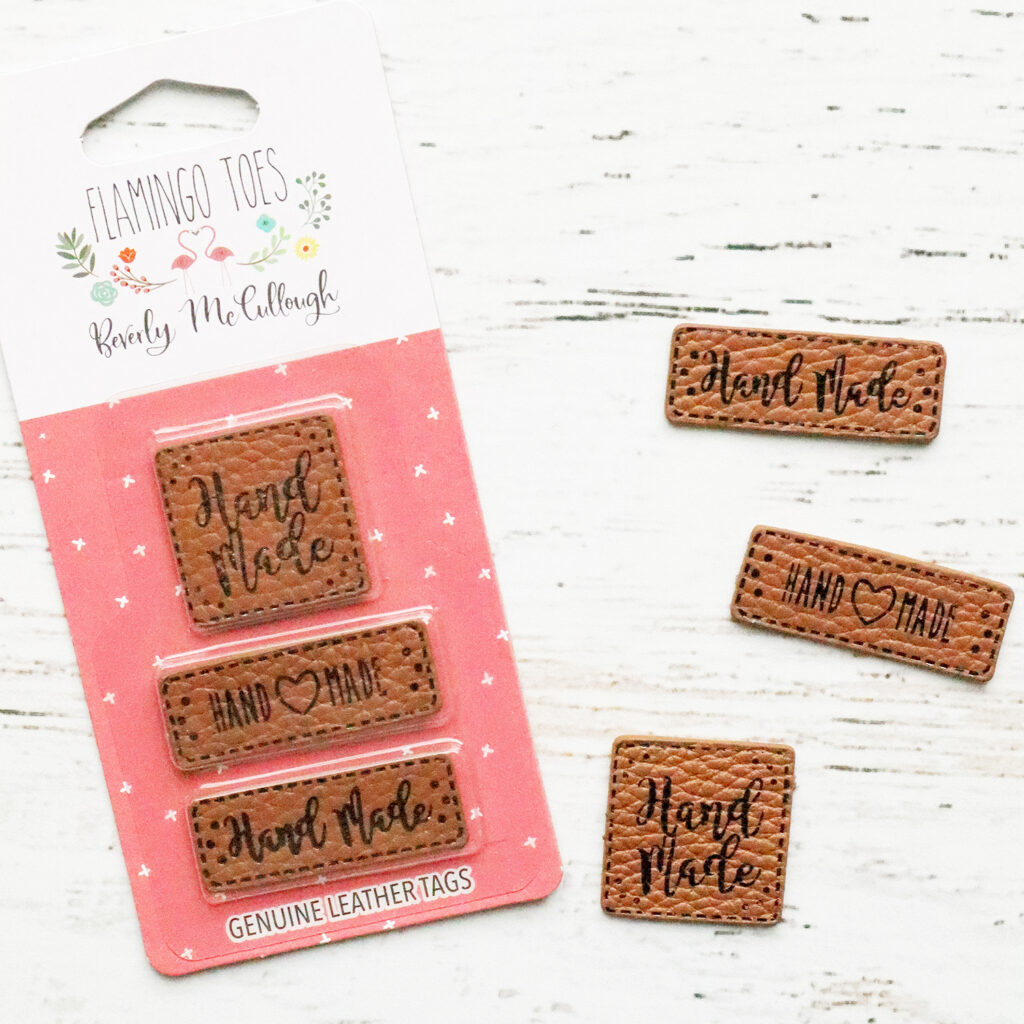 These are so fun! The package includes three leather labels, one that is square and two that are rectangle. They all have little holes pre-drilled to make them easy to add to your projects. They are so fun for bags, mug rugs, embroidery projects and more!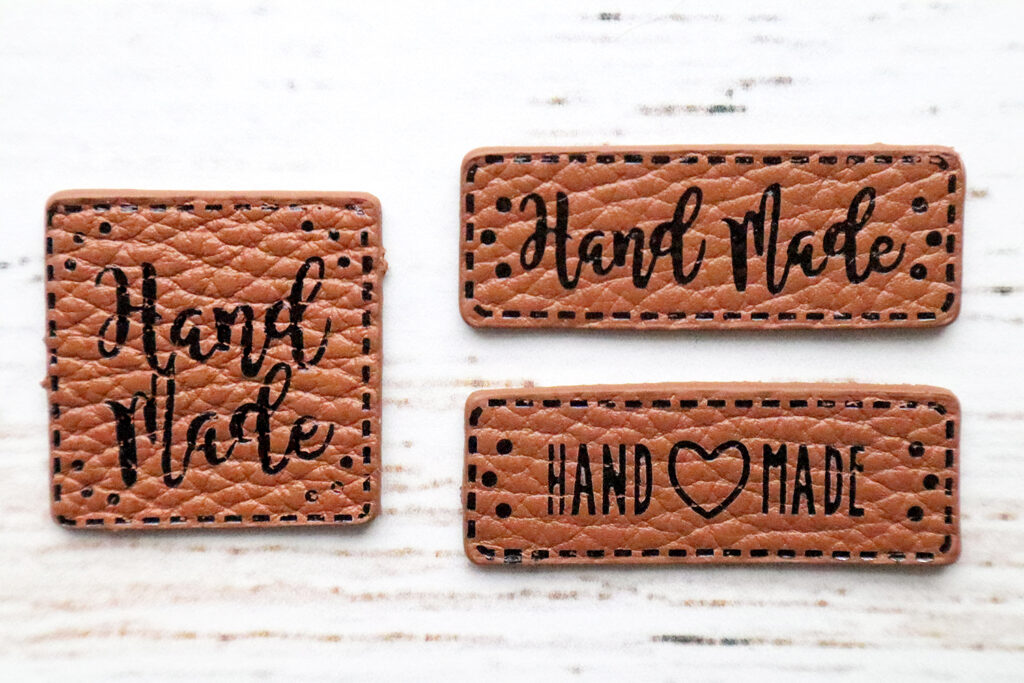 Another new notion I have through Riley Blake Designs are these Sewing Room Canisters! They are a set of three tin canisters, all decorated with sweet florals and sewing images.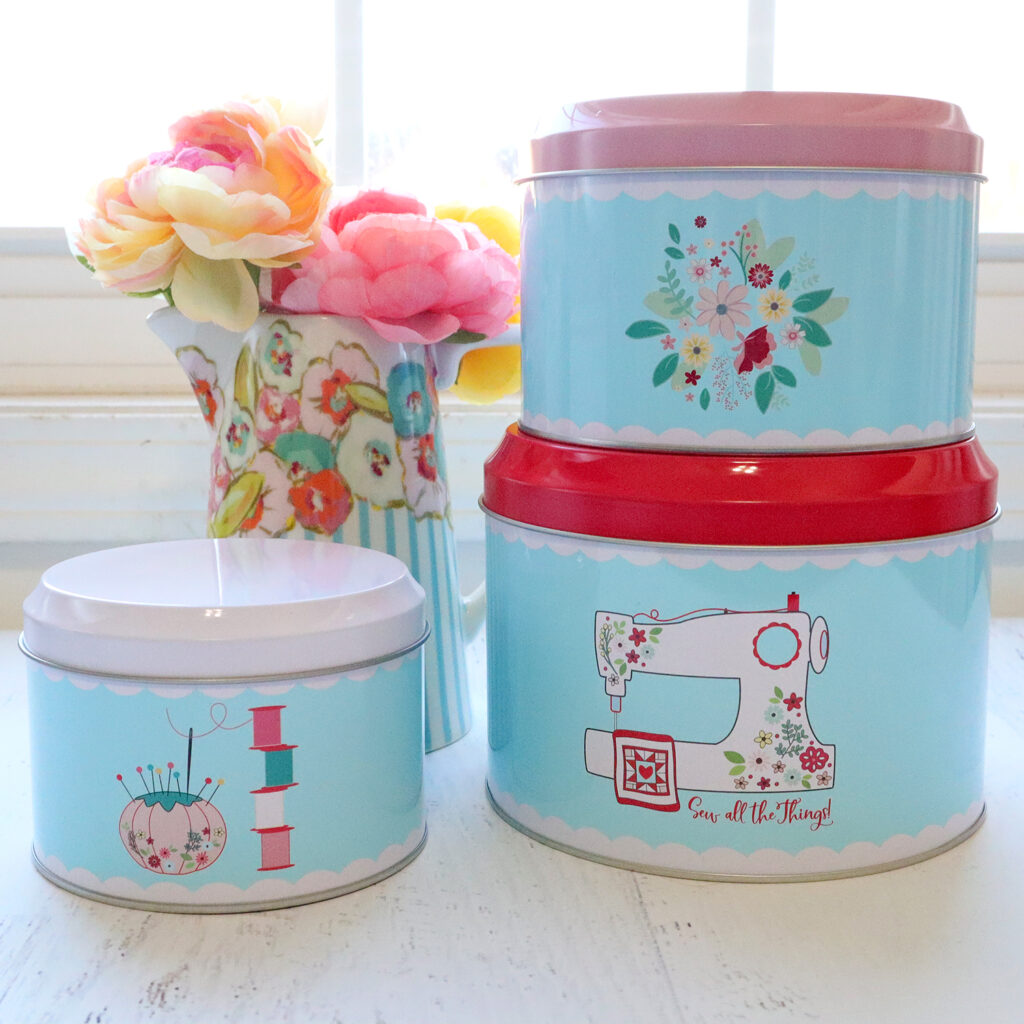 I love the vintage look these have and they are a great size! They will hold all sorts of things – fabric scraps, notions, tools and lots more.
(I am currently out of stock on these but they are on their way here – they'll be in the shop next week!)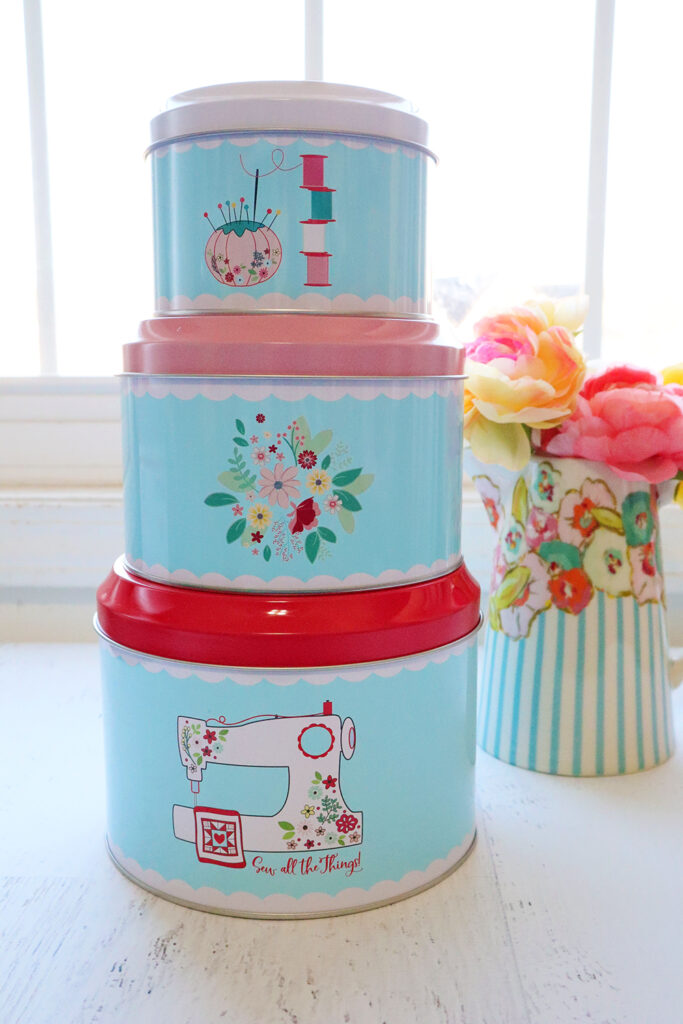 I have added two new Enamel Pins to the shop as well! I already have my Hedgie, Camper, and Bicycle pins and now in the shop, you can find the sweet White Floral Kitty and the Floral Flamingo!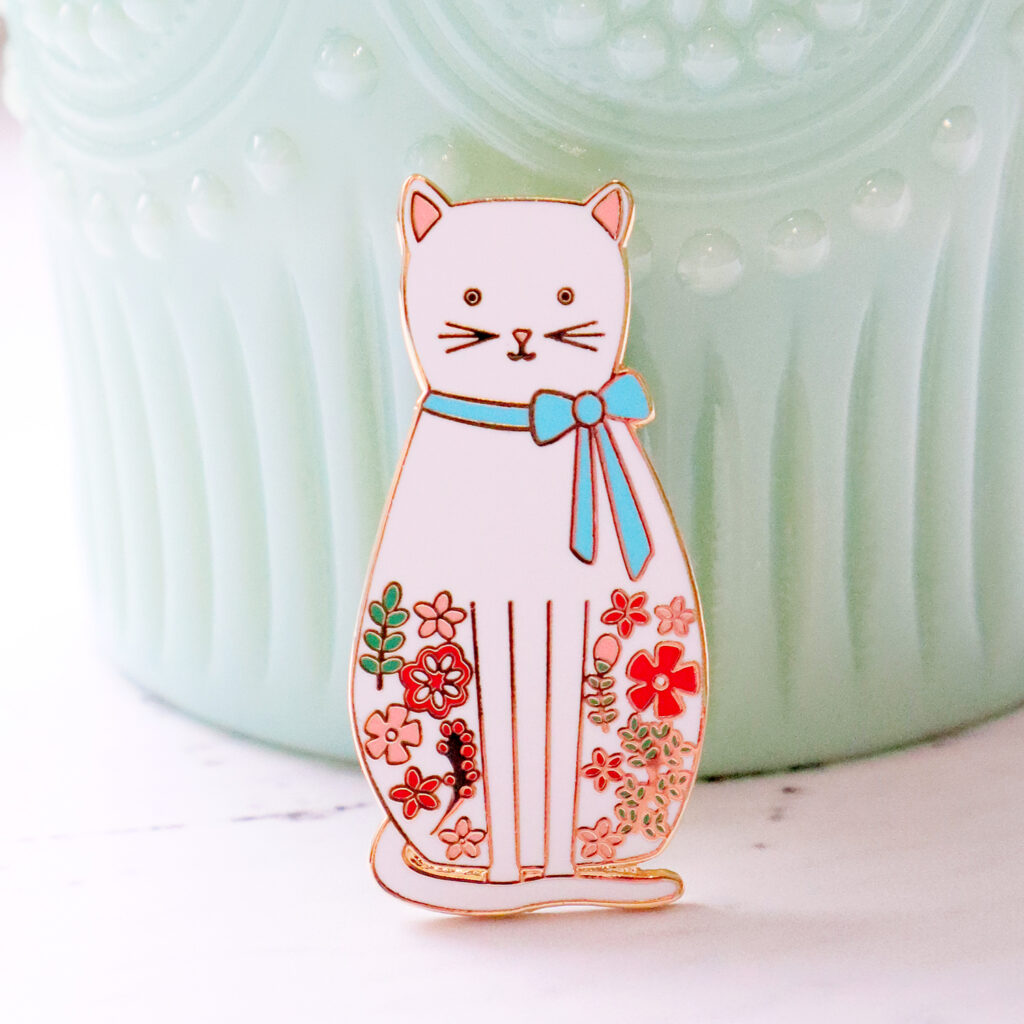 These are the same deisgns as the White Kitty and Floral Flamingo Needle minders, but they have pins on the back! They come with a little rubber pin back so you can wear them comfortably.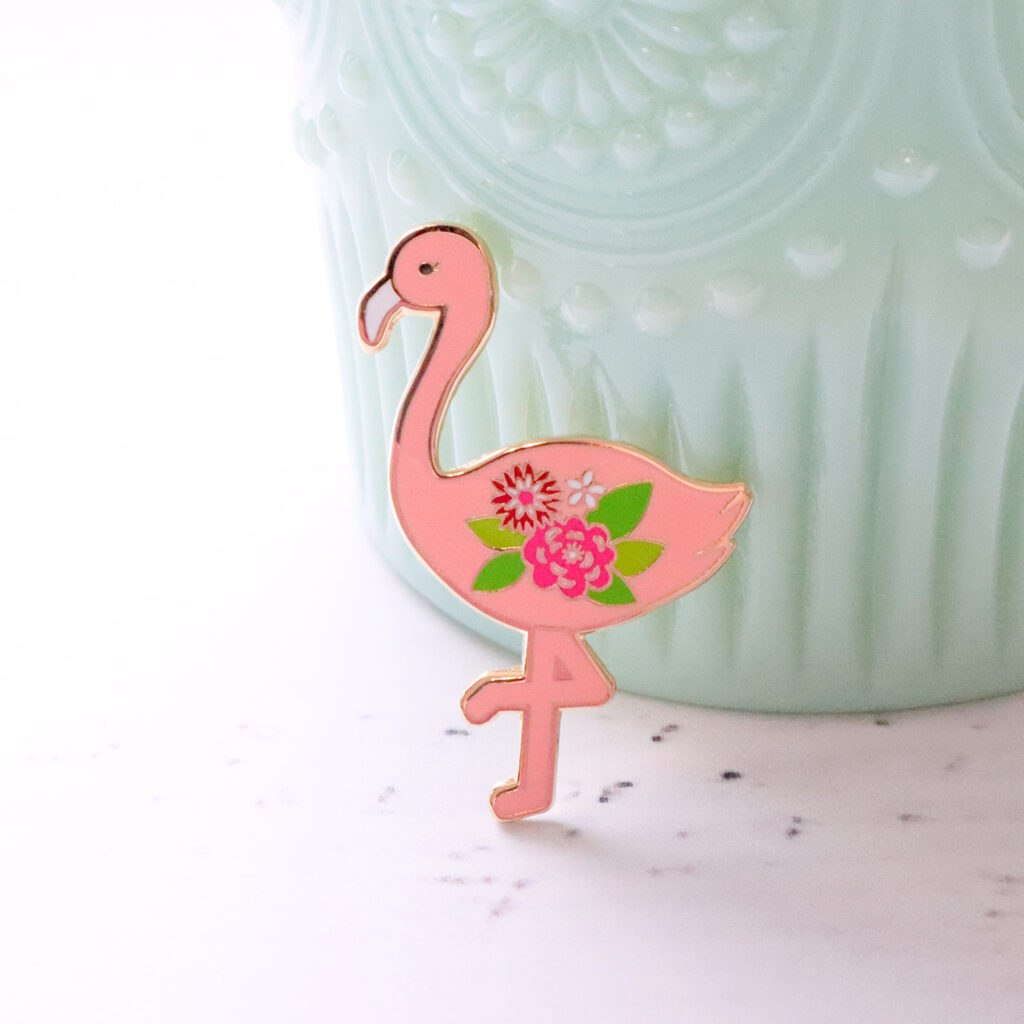 And lastly, I've added a new little sticker to the sticker section of the shop – this cute Pin Cushion! It also has a little loop of thread that I'm in love with. :) These stickers are great for mugs, water bottles, and notebooks. They are hand-washable too!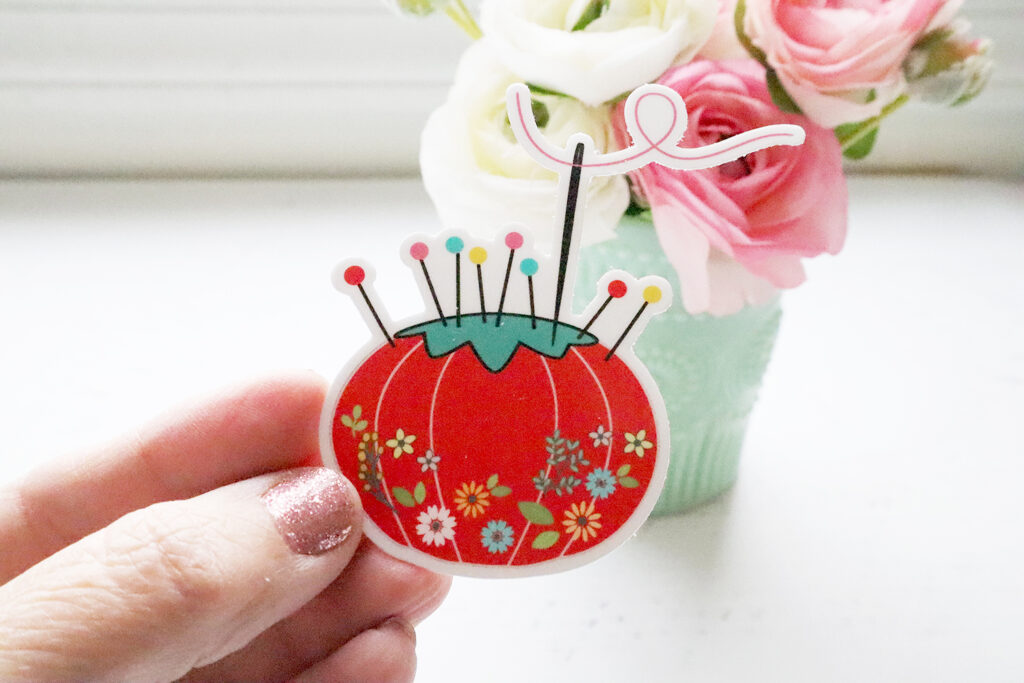 You can find all the new items in the New Arrivals section of the shop. I can't wait to hear what you think of everything!