We are working away on our Vintage Stars quilts and this week we are working on the Vintage Stars Quilt Along Quilt Top! This quilt is so fun and fast to sew together!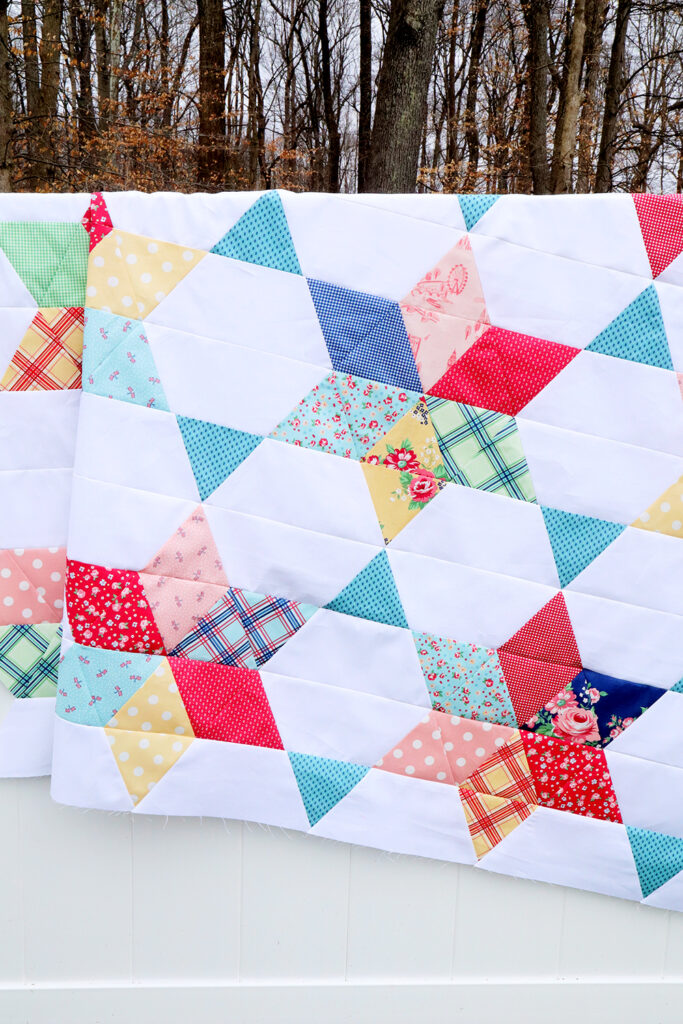 For the last two weeks we've been working on sewing our rows together, and this week we put them all together for the center of our quilt top! We're doing this sew along nice and slow though, so even if you're just now starting to sew it up, you have plenty of time to join in!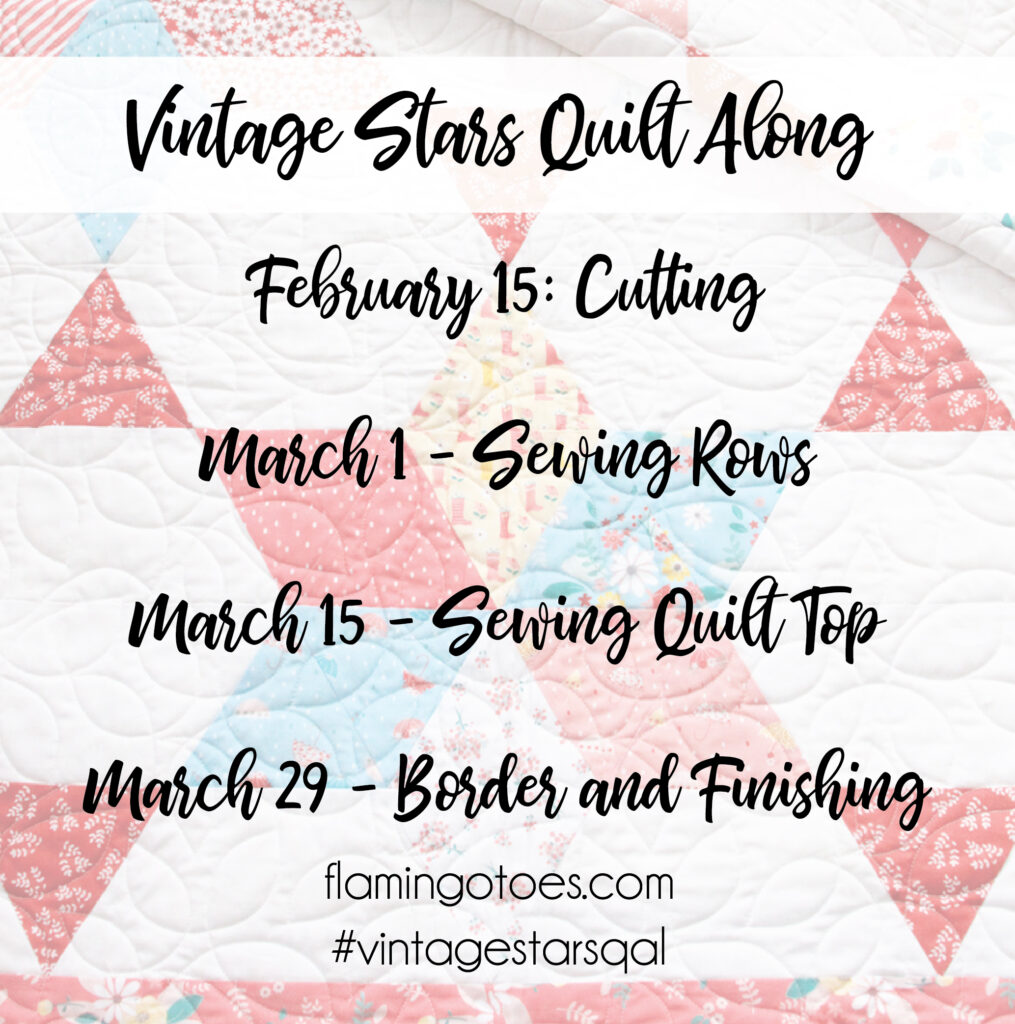 You can find the other posts from the Sew Along here: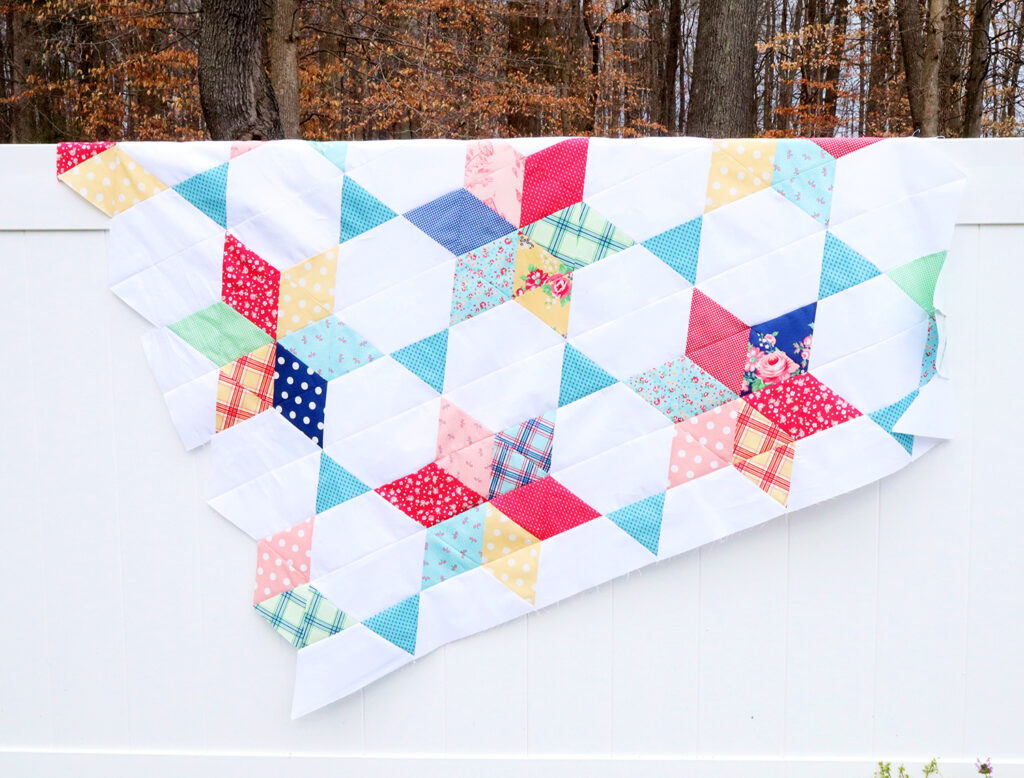 I'm using Notting Hill fabrics from Amy Smart of Diary of a Quilter for my quilt – they are gorgeous! I think it's turning into such a bright, happy quilt! I'll be using that Navy Floral as my border, I can't wait to see how it looks all together!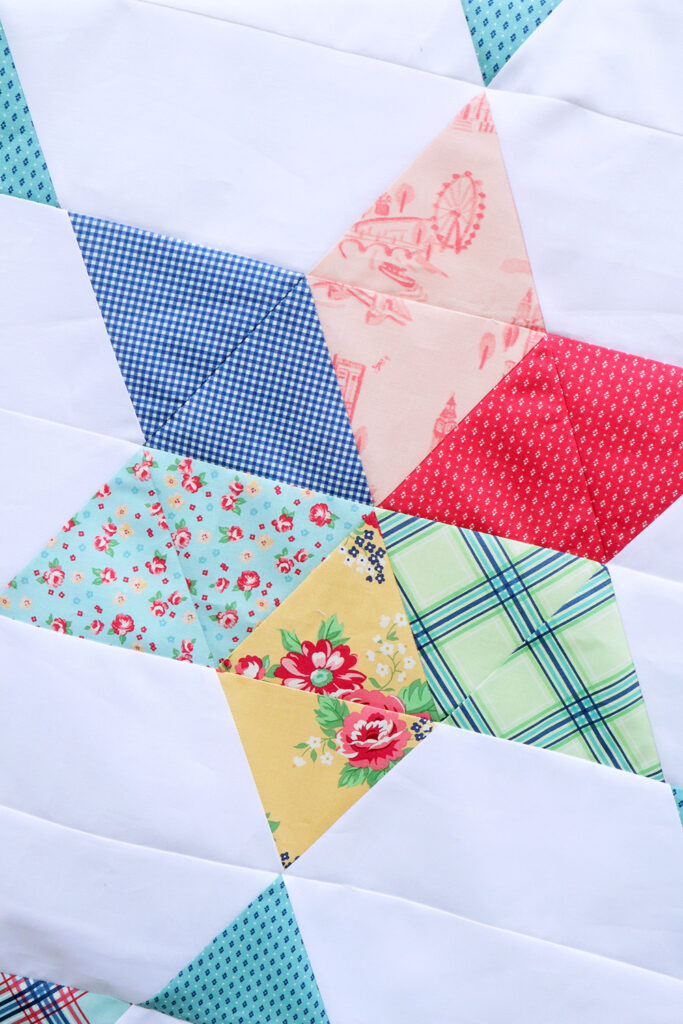 I'll be sharing some tips on sewing these rows together in my Facebook Group, Live on Monday, March 15, at 2 pm CST. If you miss the live, you can check the video out in the group any time after that, as well as the other videos in the series. You can also check out everyone's progress in the group – there are so many fun, different versions. I always love seeing patterns made up in different fabrics – it's such great inspiration!