We are starting our sew along this week with the Vintage Stars Quilt Along – Cutting pieces! This week will start with the cutting out of our quilt and I have some fun tips for you!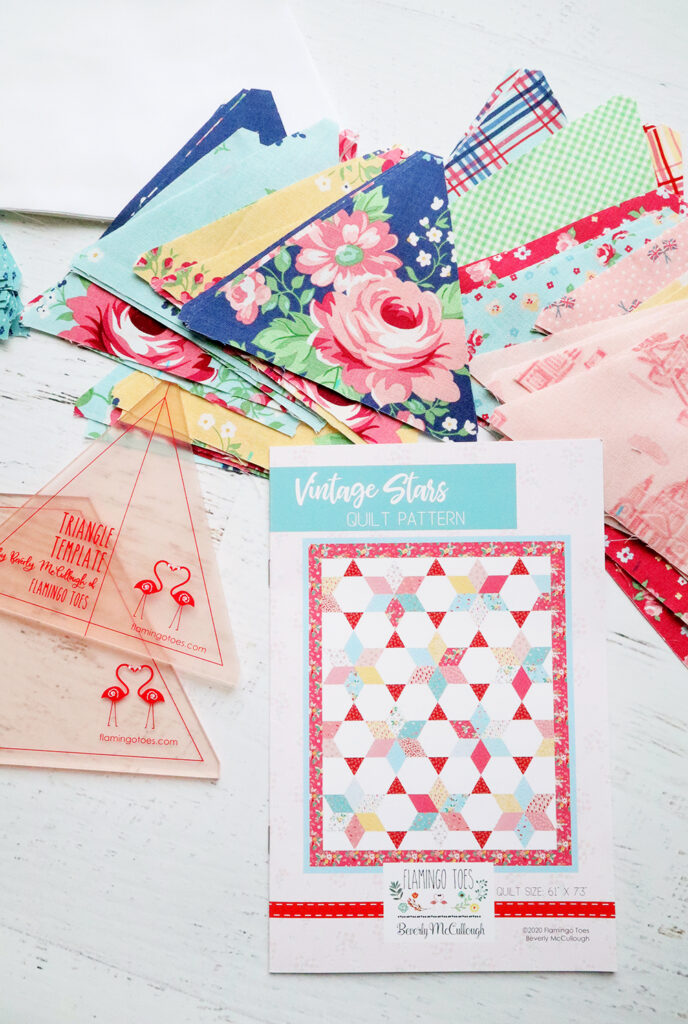 If you are new to the slow along (a slow sew along!) we are sewing our way through my Vintage Stars Quilt pattern over the next couple of months! It's a fun, vintage style quilt that looks complicated but is really simple to sew. And it's the $5 pattern of the month – so you can get it for a great deal!
Here is the schedule for the quilt along – the next two weeks we are working on cutting. And if you still need your fabric, you have plenty of time to join in!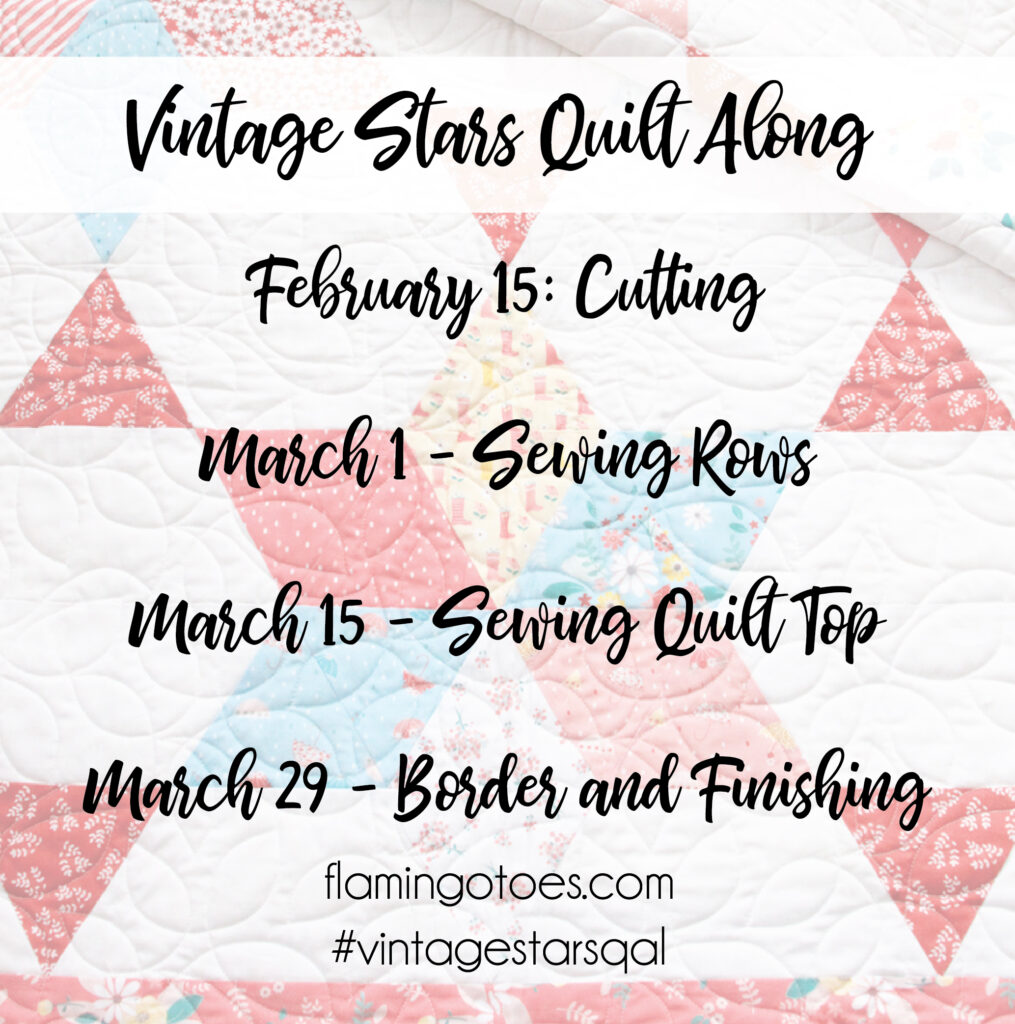 Vintage Stars Quilt Along – Cutting
I'm using Notting Hill for my quilt, it's a new collection from Amy Smart at Diary of a Quilter! It is hitting stores sometime this month.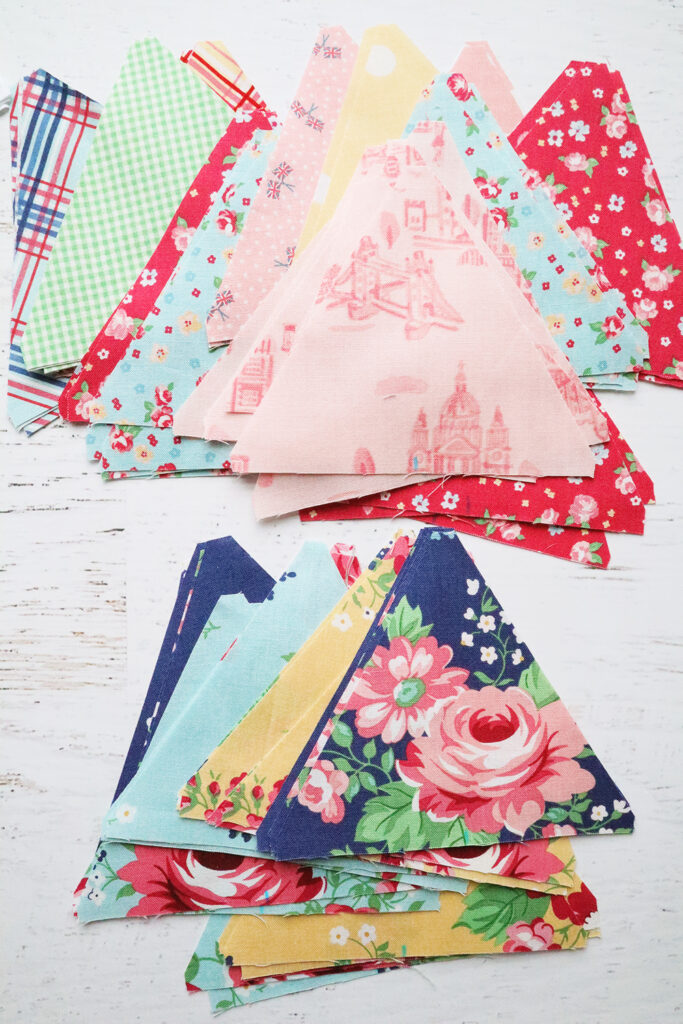 The Vintage Stars quilt pattern comes with paper templates that you will use for the cutting. I also have acrylic templates for these, you can check with your favorite quilt shop and see if they have them in stock!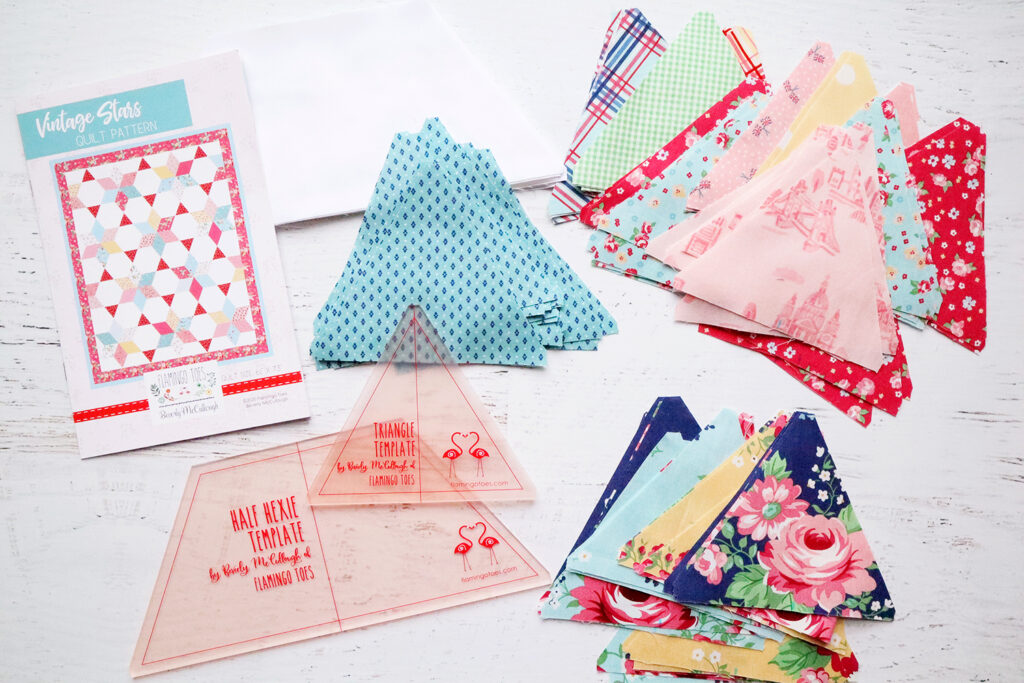 If you don't have the acrylic templates, that is totally ok! You can use the paper templates. I recommend putting a ruler over the paper to keep from cutting the paper and make a straight edge. I'll be demonstrating this today (Monday) in my Facebook Group at 2 pm CST.
You can also use template plastic (affiliate link) to make a more stable pattern for you, rather than the paper version.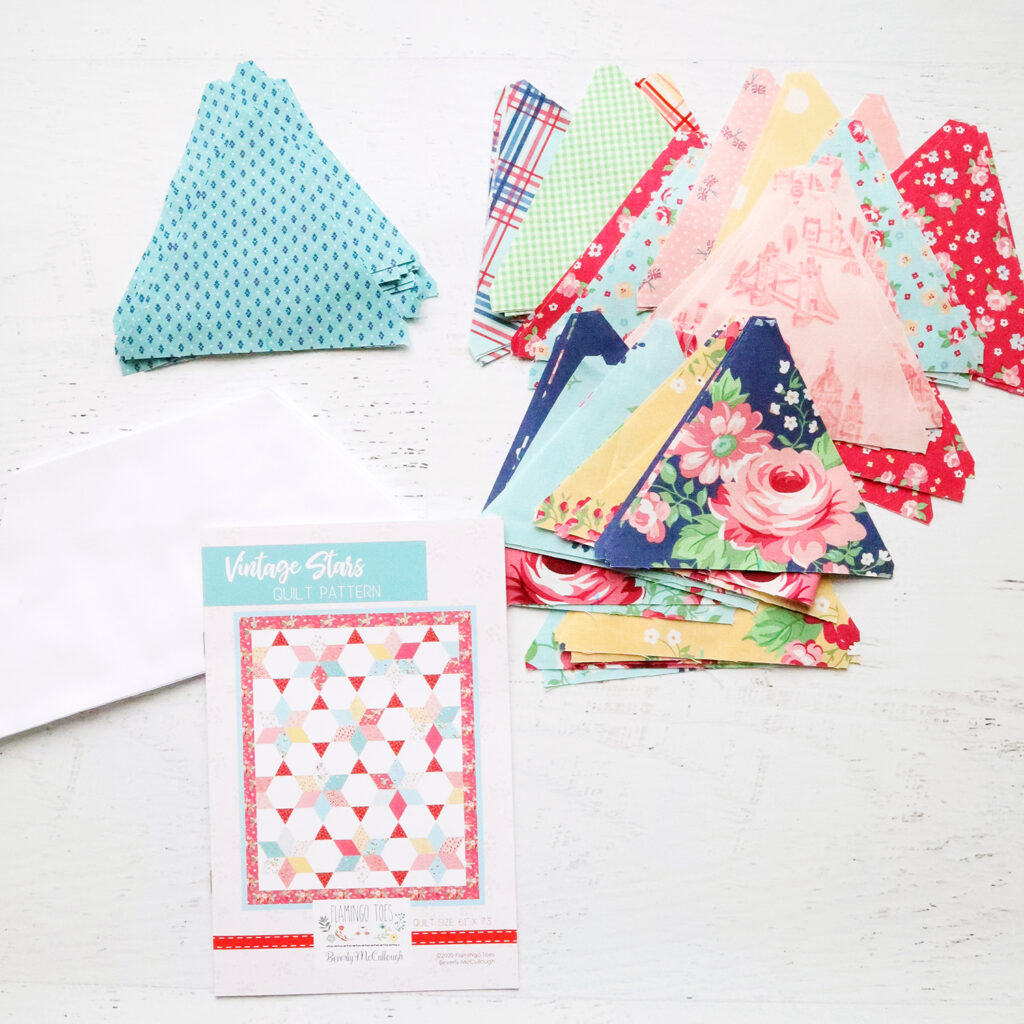 I also recommend following the tip in the pattern to mark the bottom side of the triangle piece. This makes assembly much easier when you start sewing your pieces together.
You can share your fabric choices and progress in the Facebook Group, and on Instagram with the hashtag #vintagestarsqal! I can't wait to see what you are sewing with!