I've been working on my Valentine's projects lately! When I saw Fat Quarter Shop's new pattern, I knew I had to make it! This is my version of the Love Note Mini Quilt!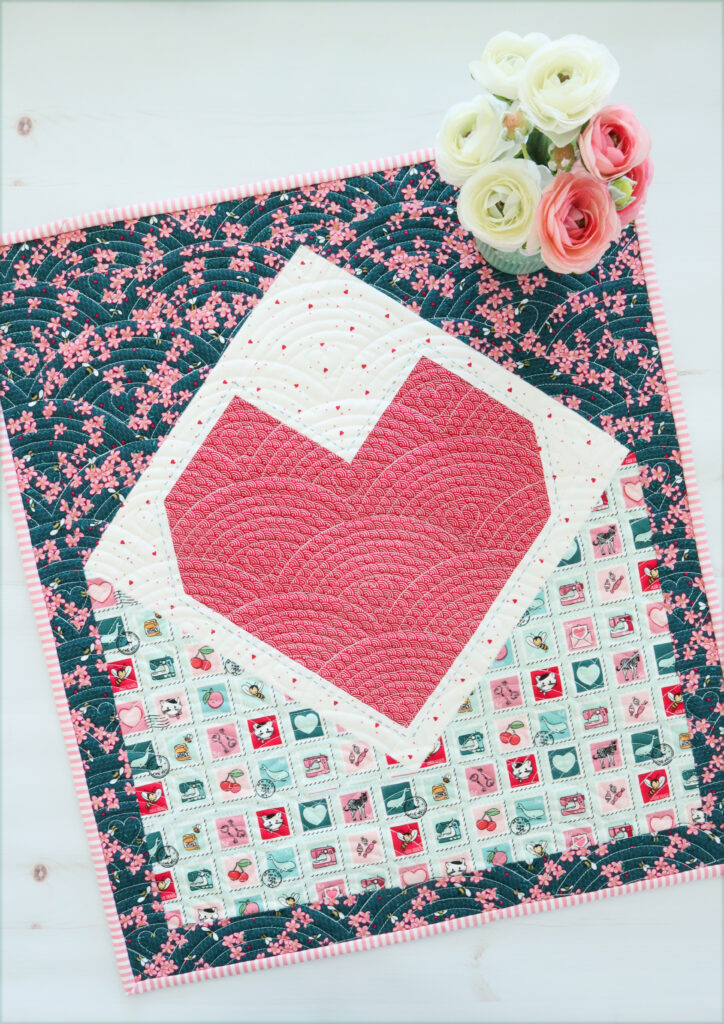 This Love Note Mini Quilt is a free pattern and is so fast to sew. It's so cute as a wall hanging, door decoration, or table topper.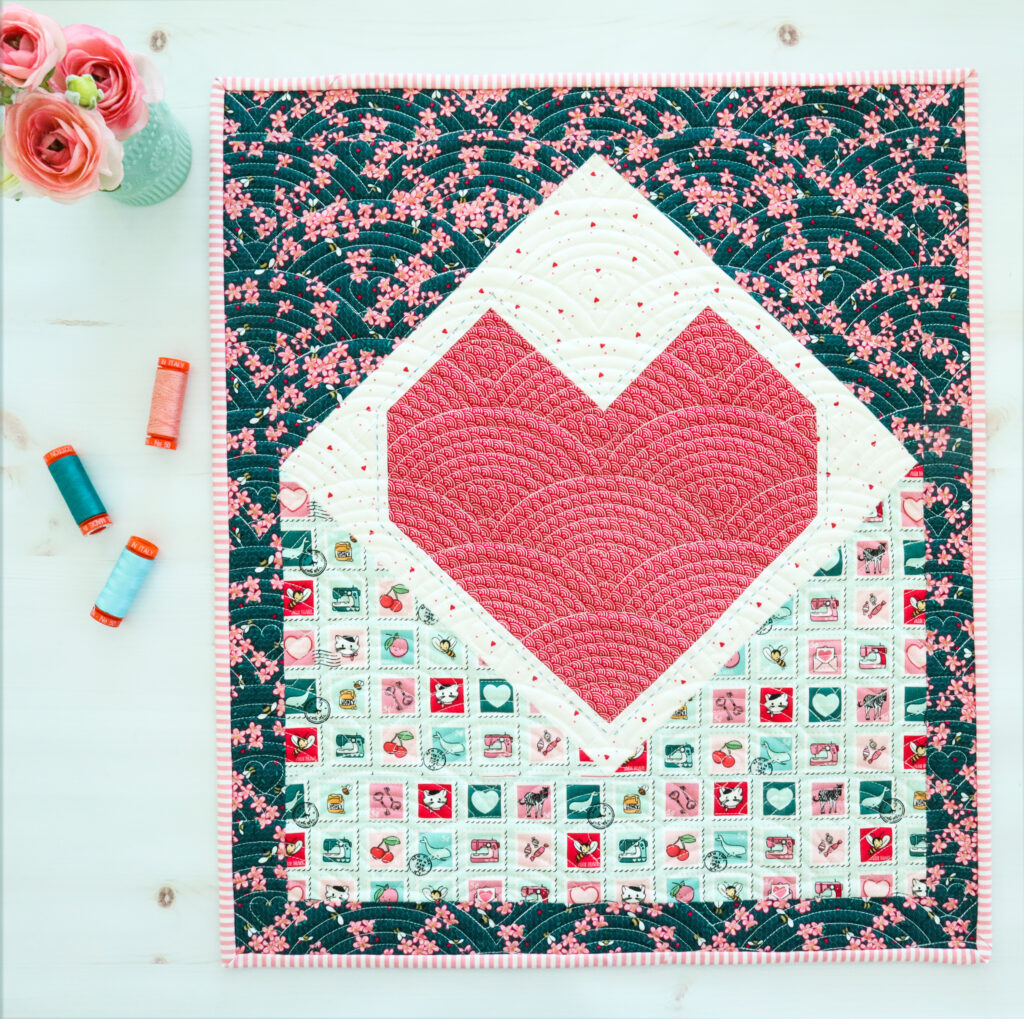 I used Mint for You from Melissa of Polkadot Chair to make my version of the Love Note quilt. It's so perfect for this quilt. I used the main stamp print as the envelope of the block and then supporting prints as the heart, inside of the envelope, and the border. Since the print is directional, I cut two pieces for the bottom of the envelope and cut those in half at different angles. That way, I could keep the prints all going the same way.
Love Note Mini Quilt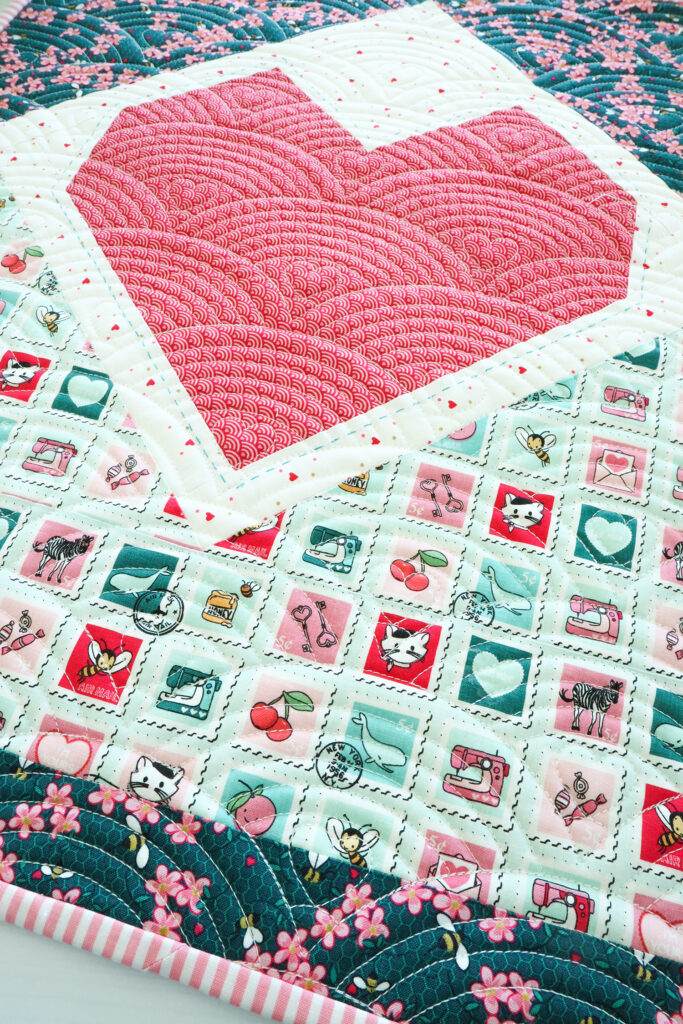 I added Sashiko stitching around the heart with my Baby Lock Sashiko. I love how it makes the heart pop even more. I added the stitching before quilting the mini.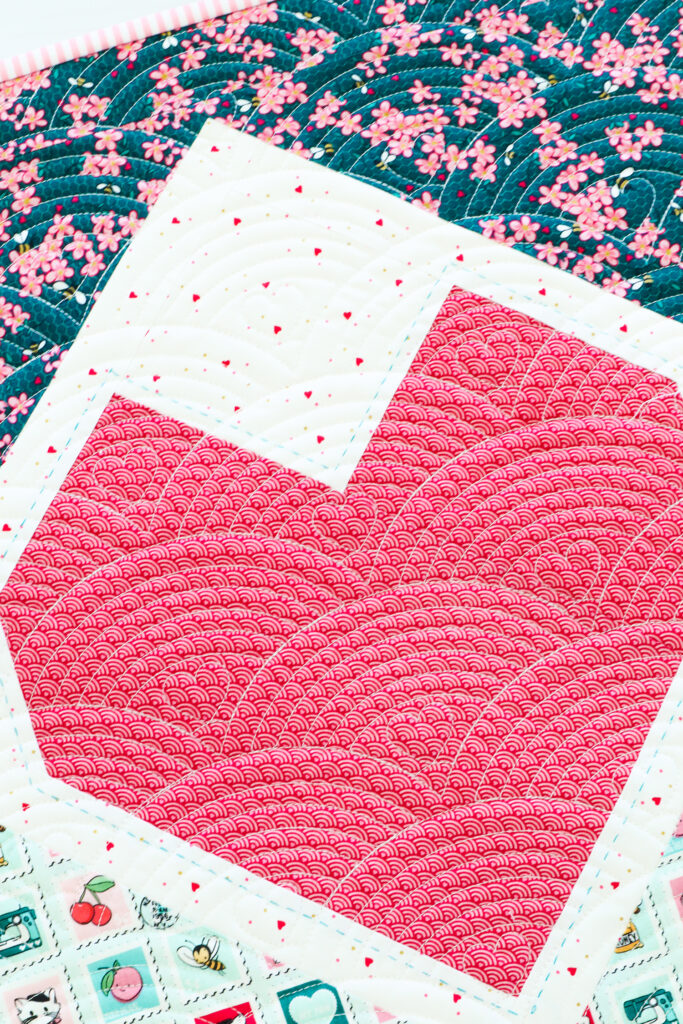 I did the quilting with my Baby Lock Regalia and I used a little baptist clam heart pattern. I love the way the hearts look on the mini. It even looks cute on the back!
I used my Sweet Spools print from Hush Hush 2 as the backing. I love how you can see the quilting on it!
Fat Quarter Shop also has a gorgeous kit for this pattern in Be Mine Valentine fabrics. You can find the kit here.
If you are looking for a fun project to make up for Valentine's Day – definitely download this super cute and super fast Love Note Mini Quilt pattern!