The Swinging on a Star Sew Along is Coming Soon and it's going to be such a fun quilt to make together!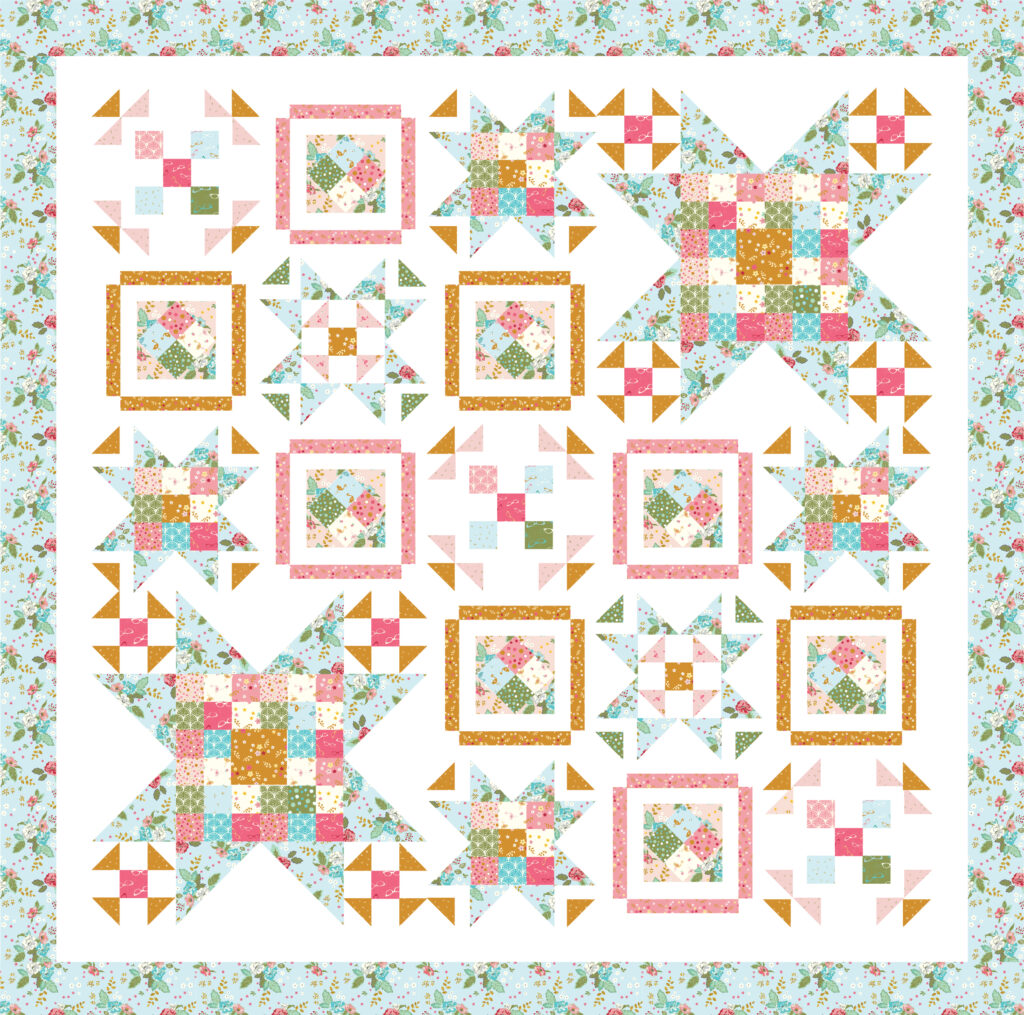 This is a brand new quilt pattern that I designed for my Stardust fabric collection, coming out at the end of this month. It's such a fun pattern, made up of several different blocks, so I thought it would be a fun one to do a sew along with!
The pattern will be available in just a couple of weeks so there's plenty of time to pick it up and gather your fabric. I'll be posting when it is available, as well as when the fabric starts hitting stores! The sew along will kick off on May 24 here on the blog. (These are updated dates – we had to push back the schedule a bit due to shipping delays!)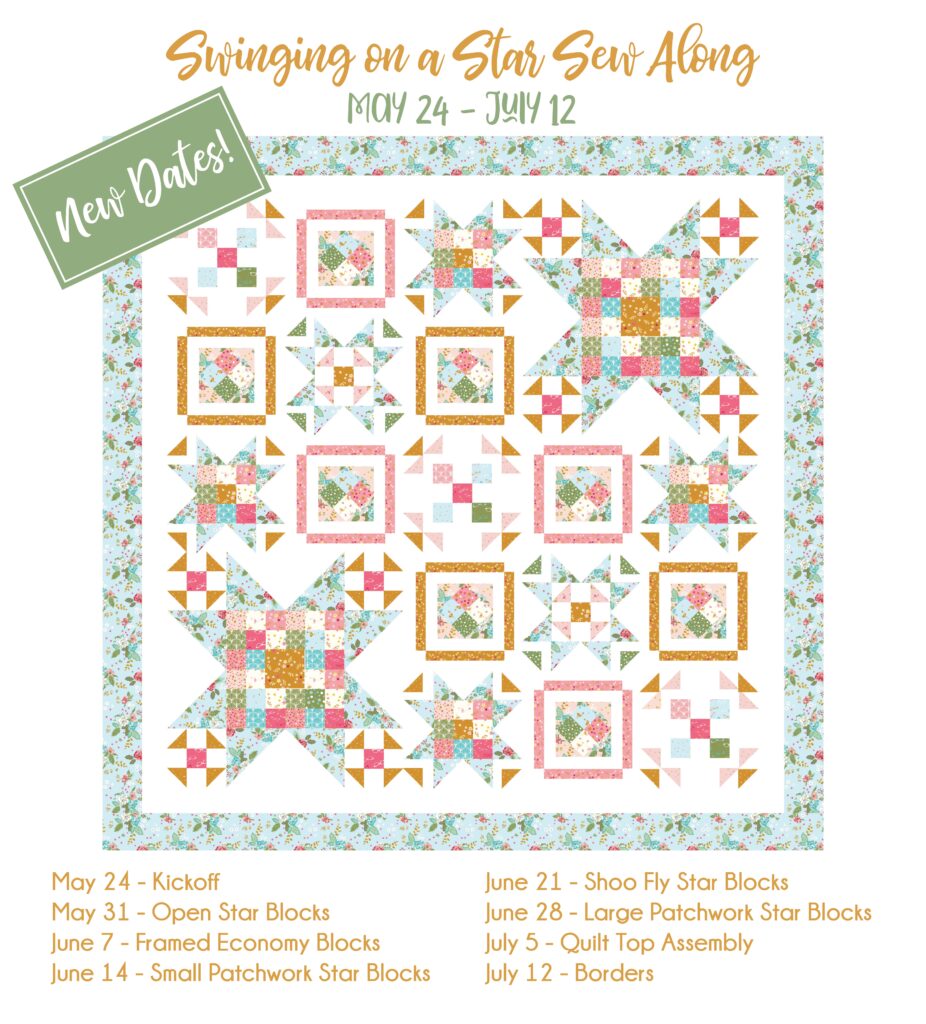 Swinging on a Star Sew Along Coming Soon!
You will need to purchase the pattern to sew along, but each week I'll be doing a Live sew through of the block of the week in my Facebook Group and on YouTube. I'll have tips for you to make sewing the block together easily, even for beginner quilters! I will also have a giveaway every week in the group and there is such a great community there – you can share your progress photos, ask for help, and encourage other quilters!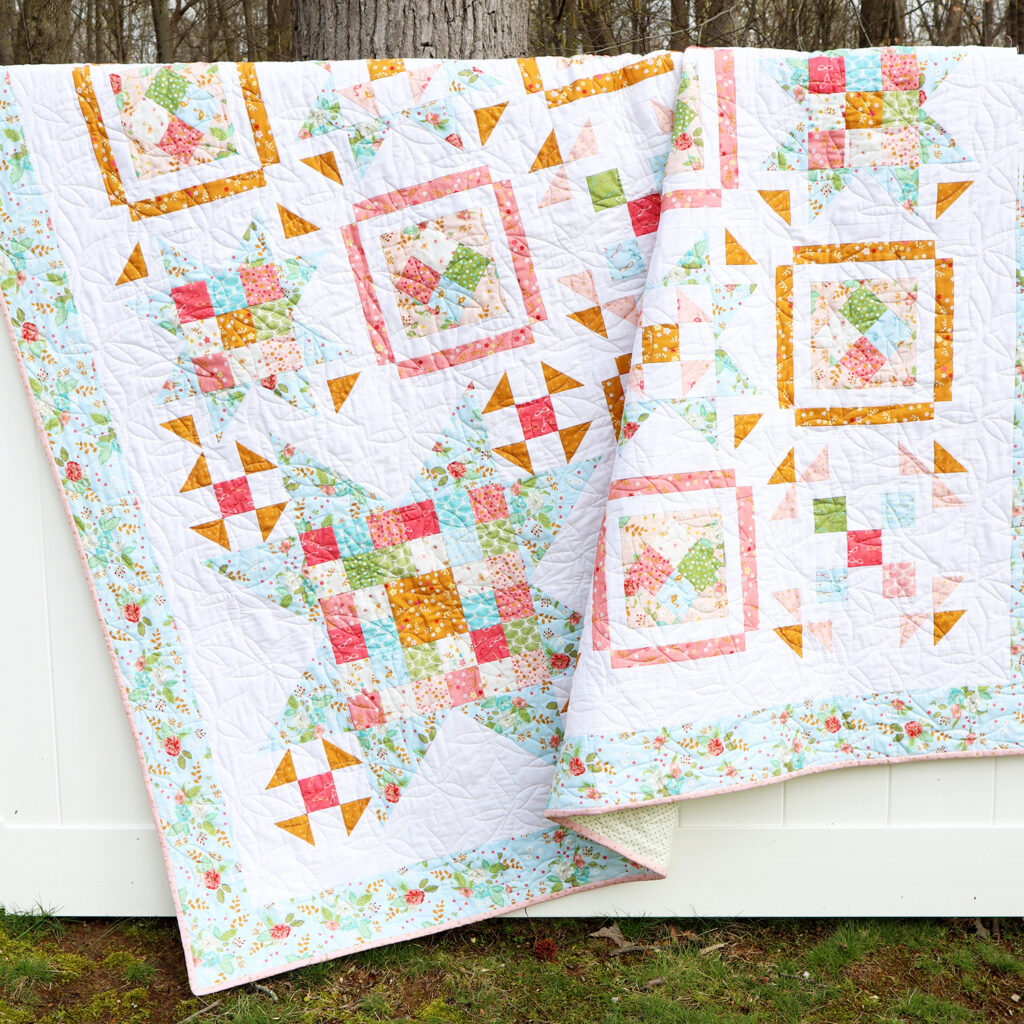 Riley Blake has also put together a kit for this quilt! You can check with your favorite quilt shop to see if they will be carrying it. If you email or ask them now, they can order them now so they arrive in time for the sew along! I do know that Missouri Star Quilt Company and Fat Quarter Shop will be carrying it. If you are a shop and you will be carrying the fabrics and/or kit, let me know!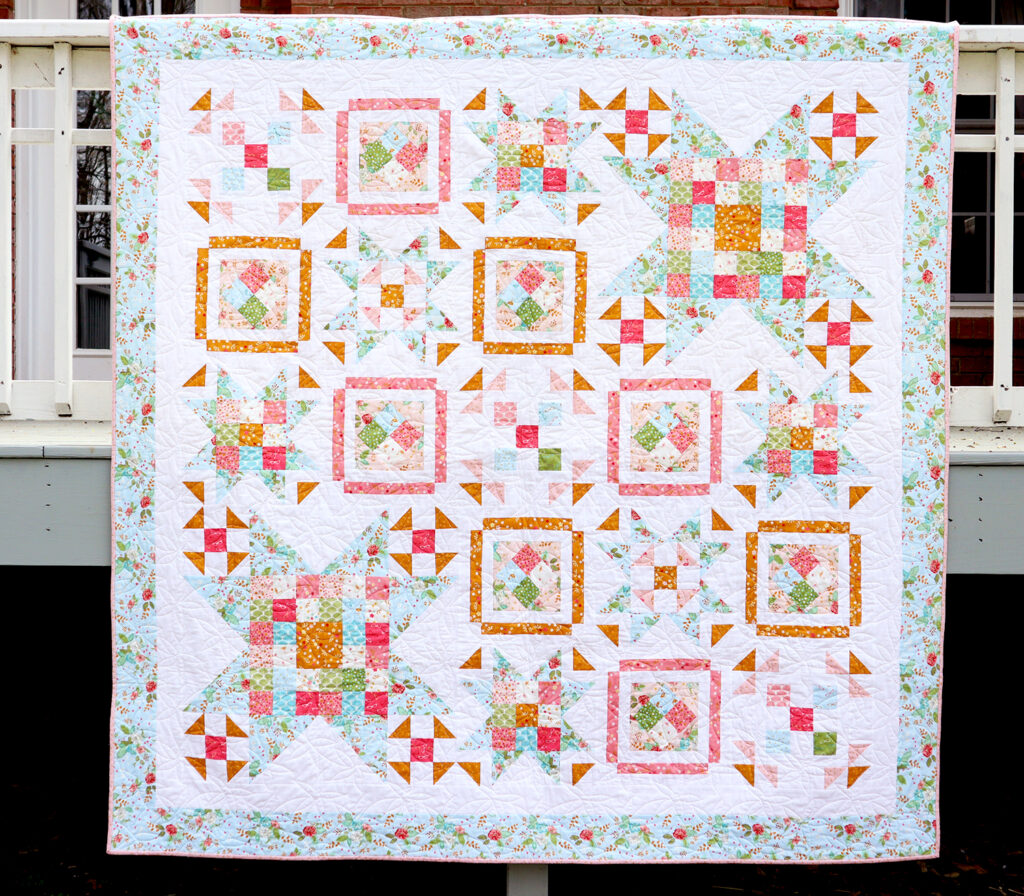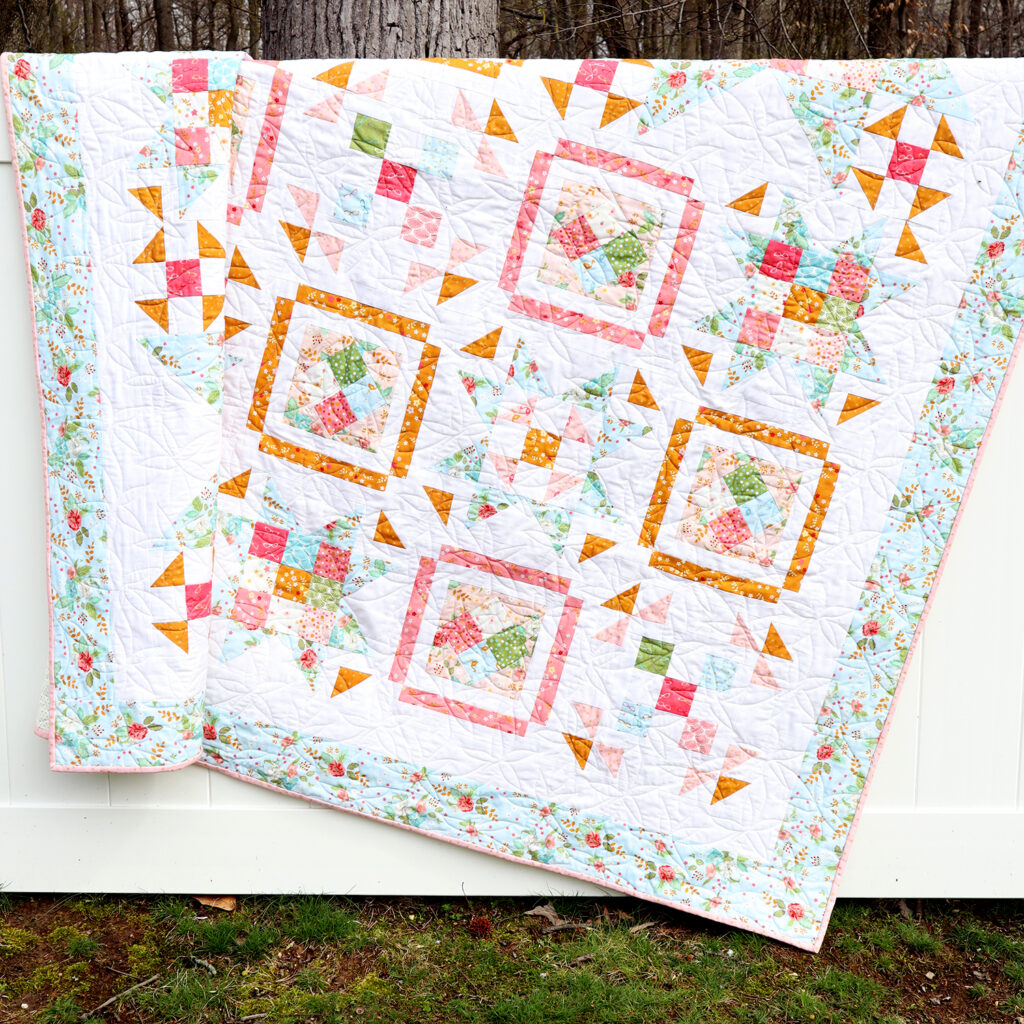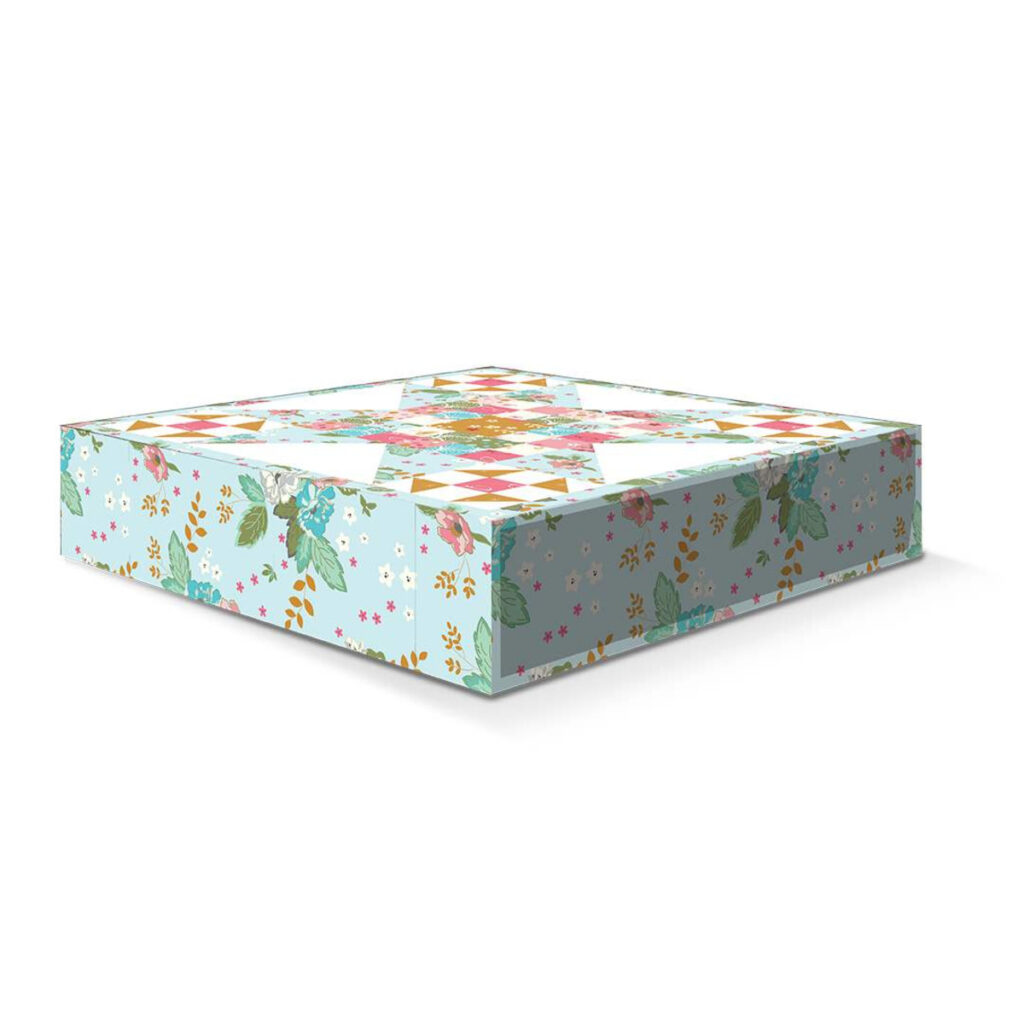 I hope you can sew along with us! And feel free to make up the quilt for the sew along in a different fabric! If you want to sew with Stardust that is awesome, but I'd love for you to sew along with us with whatever fabric you'd like to use! As we get closer to the sew along I'll post again and I'll let you know here on the website and social media when the fabric and kit become available. You can also sign up for my emails for updates!