We are continuing our embroidery in our sweet sew along this week with the Spring Flowers Sew Along Week 3!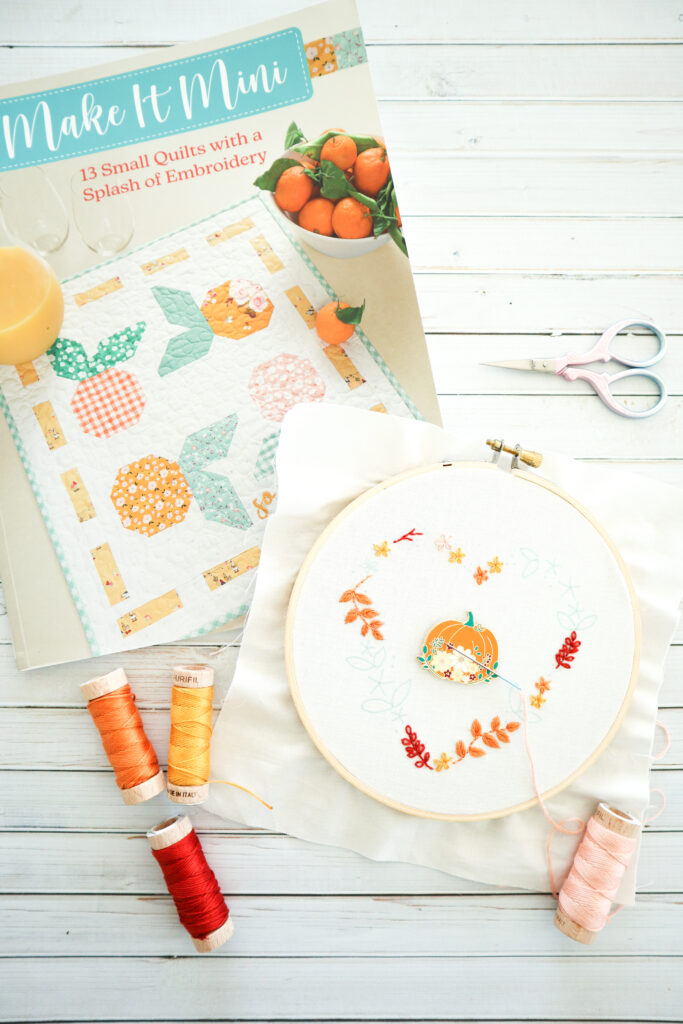 We are sewing up the Spring Flowers quilt in our sew along and having such a blast with this sweet mini from my book, Make it Mini! We started the embroidery last with the Back Stitch and Lazy Daisy stitches, and this week we are stitching up the Satin Stitches, French Knots, and Woven Roses. It's going to be so much fun!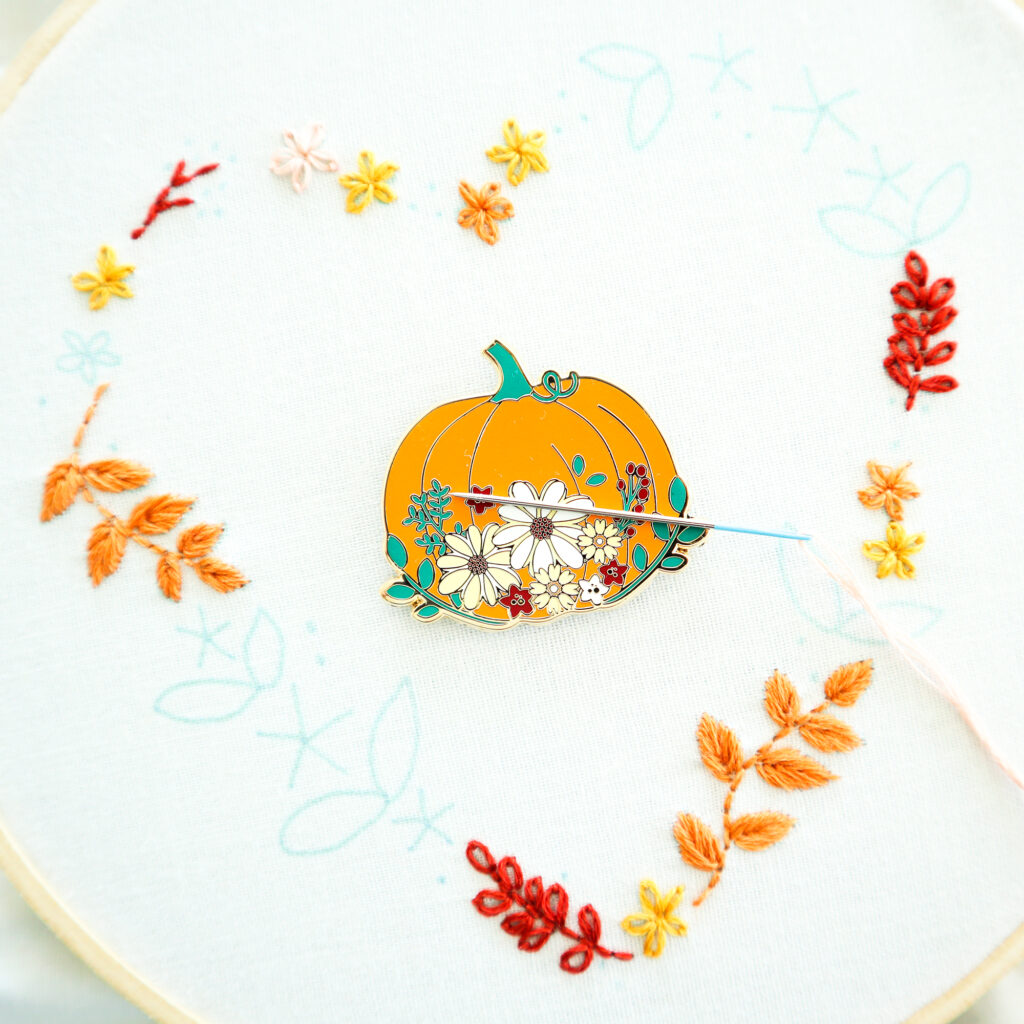 I'm making up my mini quilt with fall fabrics, so I chose some floss colors to match. I'm so excited to see how it turns out!
You can find the other weeks in the sew along here:
Spring Flowers Sew Along Week 3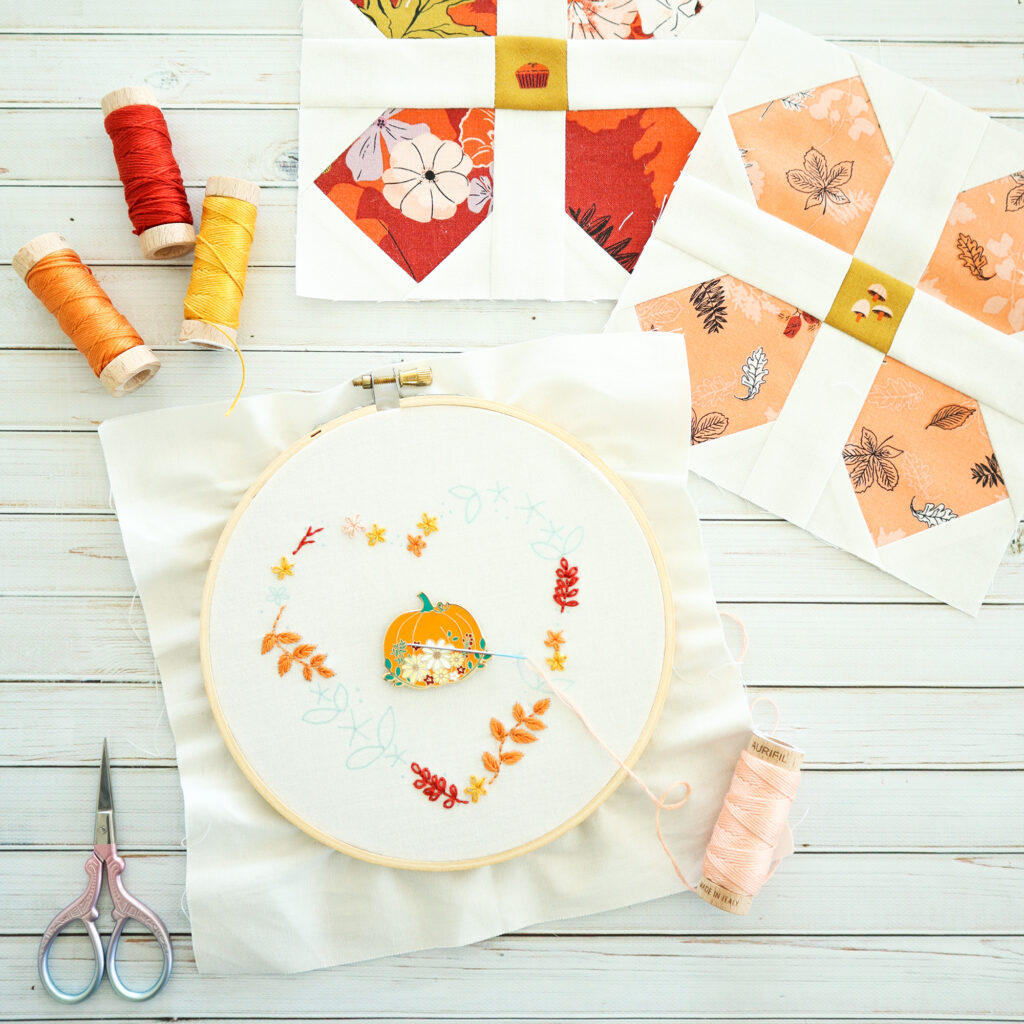 I'll be doing a live tutorial of the stitches for the week on Wednesday, Oct 19 at 7pm CT on YouTube and in my Facebook Group.
If you can't join us live, you can check out the videos any time after! I'll see you this week for some stitchy fun!