It is time to add a little embroidery to our mini quilt sew along! This is the Spring Flowers Sew Along Week 2!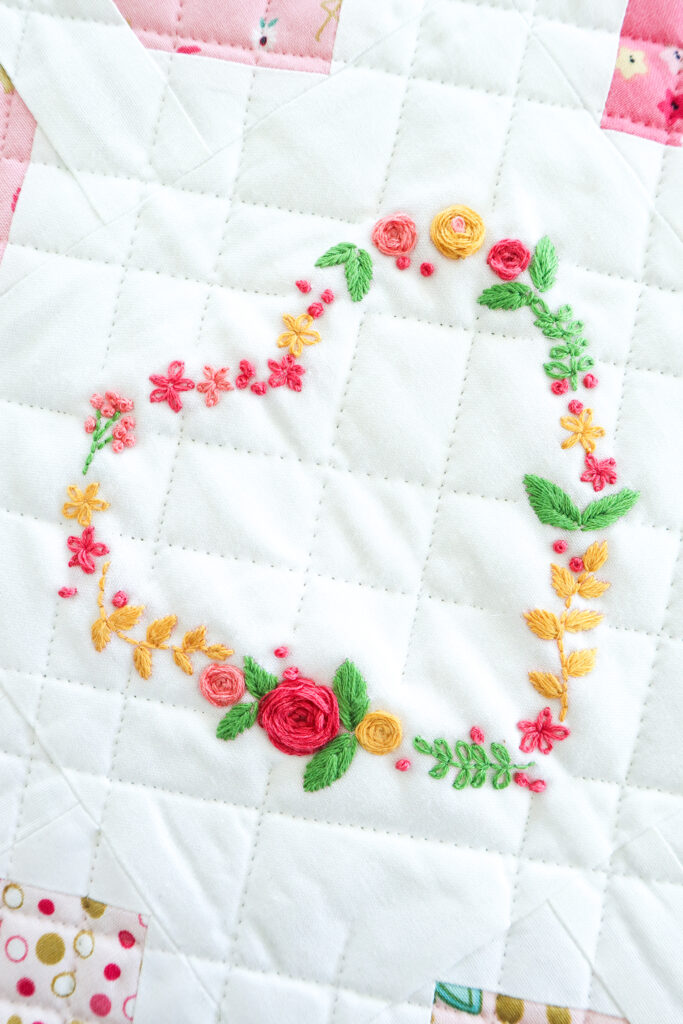 In this short and sweet sew along we are making up the Spring Flowers from my book, Make it Mini. This sweet mini quilt is so fun to sew. It's perfect for scrap busting or you can choose some fun florals or holiday prints. Here's our sew along schedule!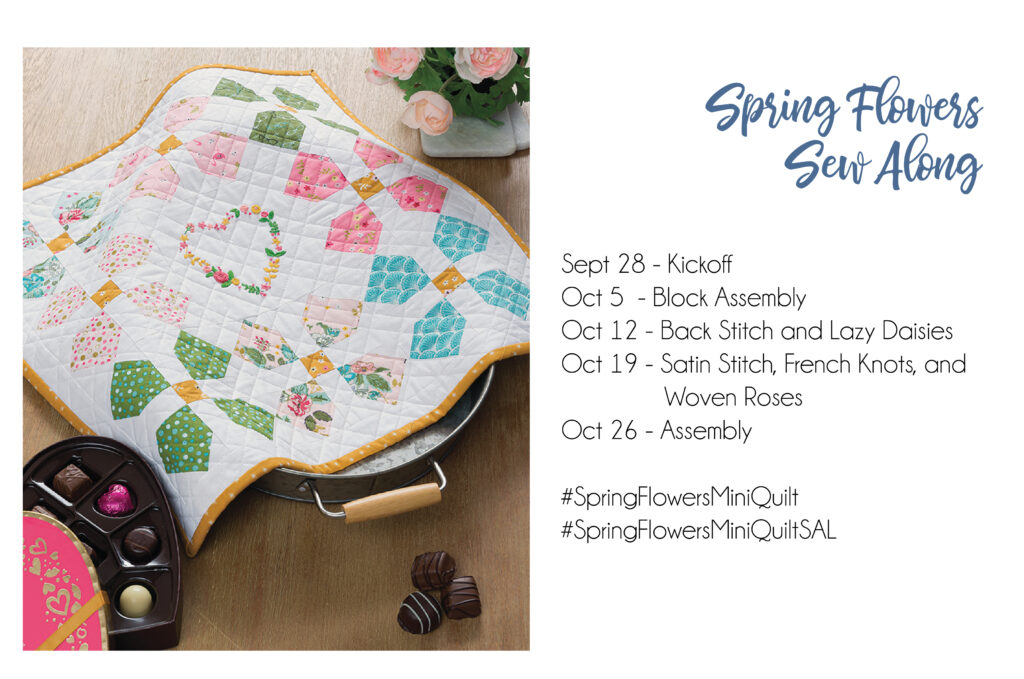 Spring Flowers Sew Along Week 2
Last week we made up the quilt blocks for the mini, and today we are starting on the embroidery. We are going to go over the Back Stitch and Lazy Daisies in this cute heart that is the center of our mini quilt!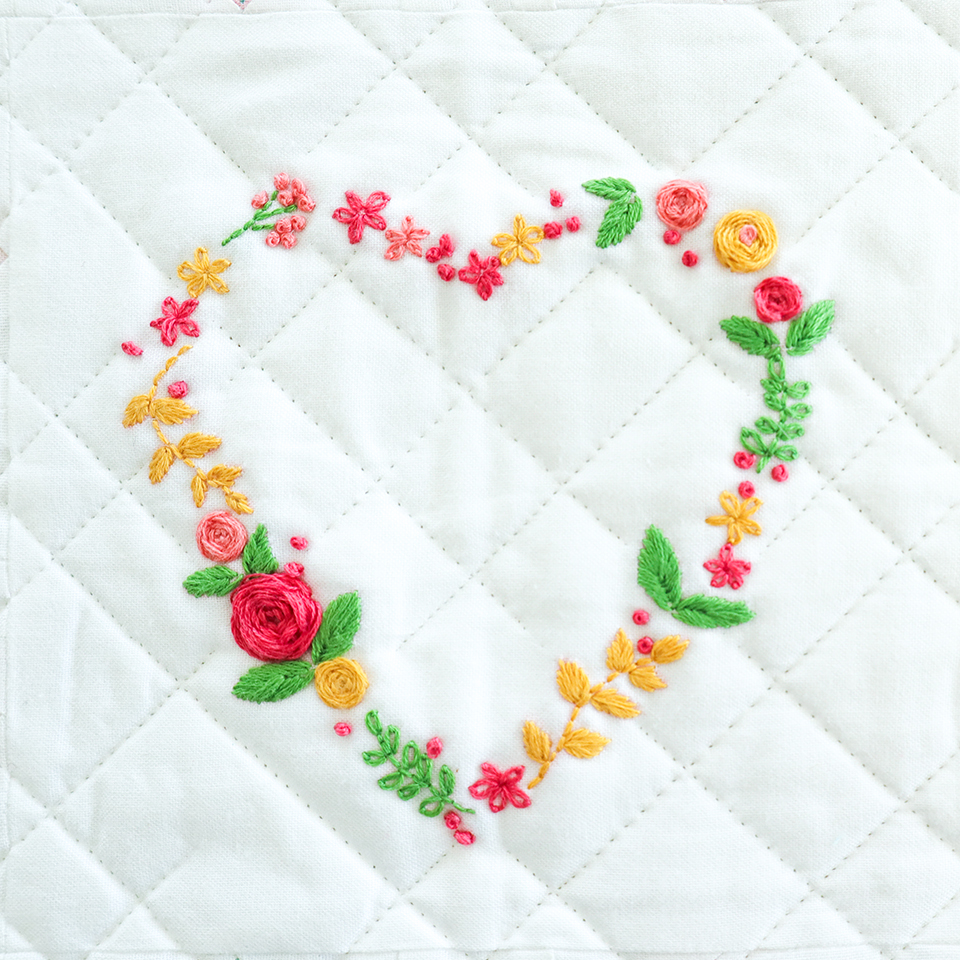 You can find the pattern and embroidery design in the book, and there is still plenty of time to join in! I'm making up my quilt with fall colors, and I'll be stitching with coordinating colored floss. I'm so excited to see how it comes together. I'll be doing a live tutorial of the stitches for the week on Wednesday, Oct 12 at 7pm CT on YouTube and in my Facebook Group.
If you can't join us live, the videos will be available for you to watch at any time! I can't wait to see your cute stitches in the Spring Flowers Sew Along Week 2!