It's the last week of our mini quilt sew along! This week we are doing the Spring Flowers Sew Along Finishing!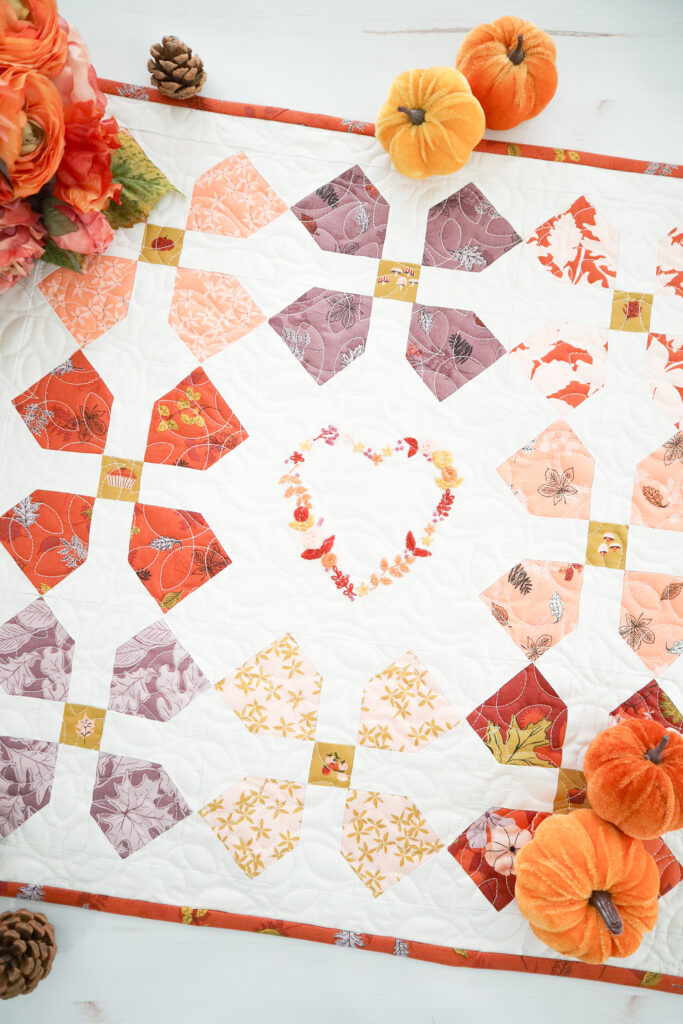 Even though this is the Spring Flowers quilt in my Make it Mini Book, it's perfect for any season! I made mine up with a fall collection from Riley Blake Designs, and Gabrielle Neil Design called Maple! This is such a pretty fall collection, it's got soft blush pink, lavender, rust, and peach. It's so fun!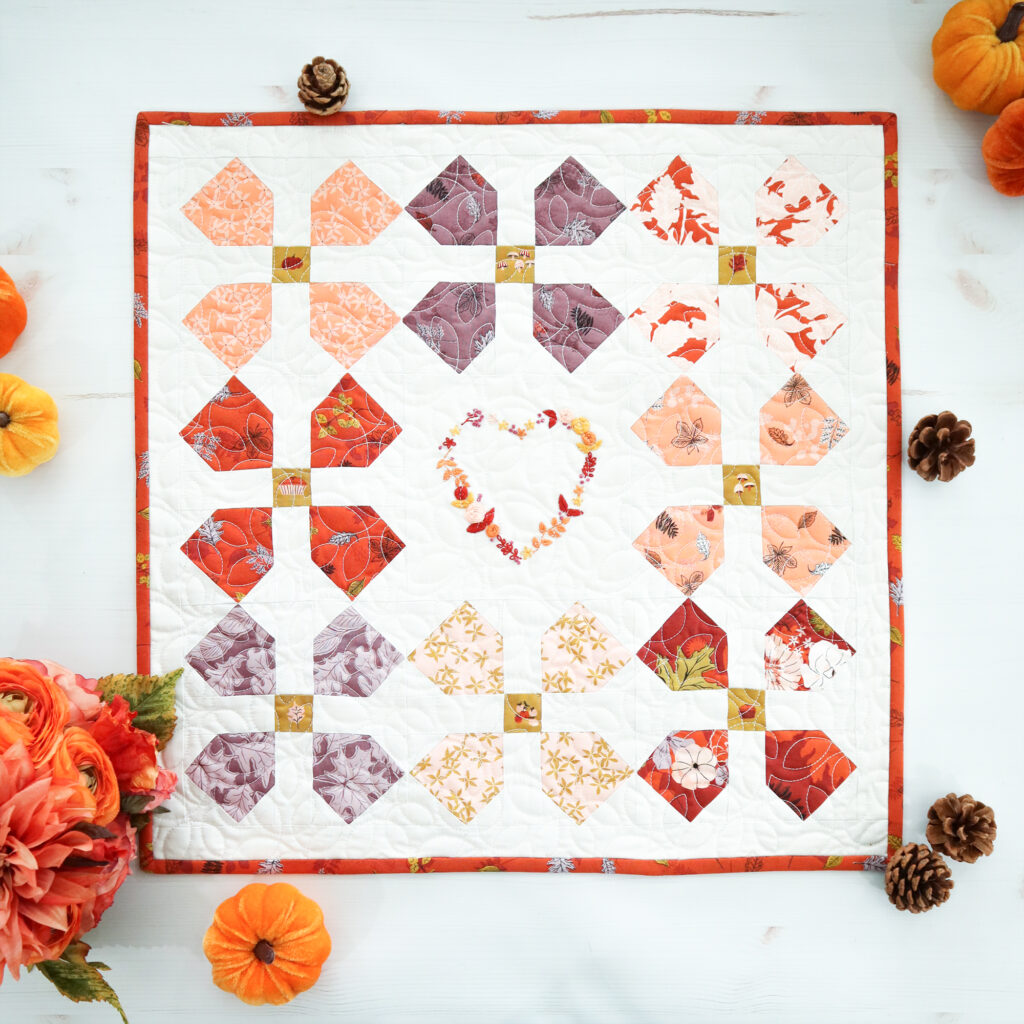 The mini quilt has a sweet embroidered heart in the center, and I matched my floss to the colors in the fabrics. I love the little fall colors in the heart.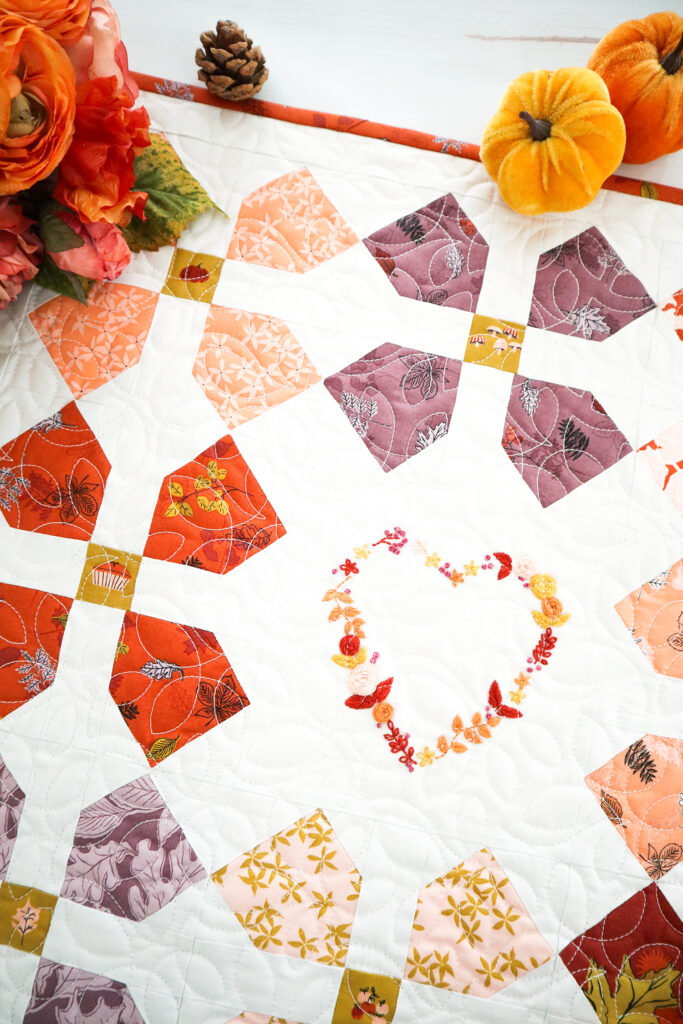 Over the last several weeks we've been going through the steps of making the quilt! Here are the weeks of the sew along:
This week we are finishing up our sweet mini quilts. In the video this week, I'll be talking about trimming up the embroidery, assembly, and quilting with embroidery! I'll be live on Wednesday, Oct 25 at 7pm CT on YouTube and in my Facebook Group. Come join the fun and get tips for quilting with embroidery!
Spring Flowers Sew Along Finishing
I am loving seeing your versions of this fun quilt! So many of you have made this quilt your own, which I love! You can share your versions on Instagram with the hashtags #springflowersminiquilt and #springflowersminiquiltsal!