We are sewing up our last row in the Support Group Sew Along Week 4! This quilt along has been so fun, and I've loved making up these sweet bra blocks.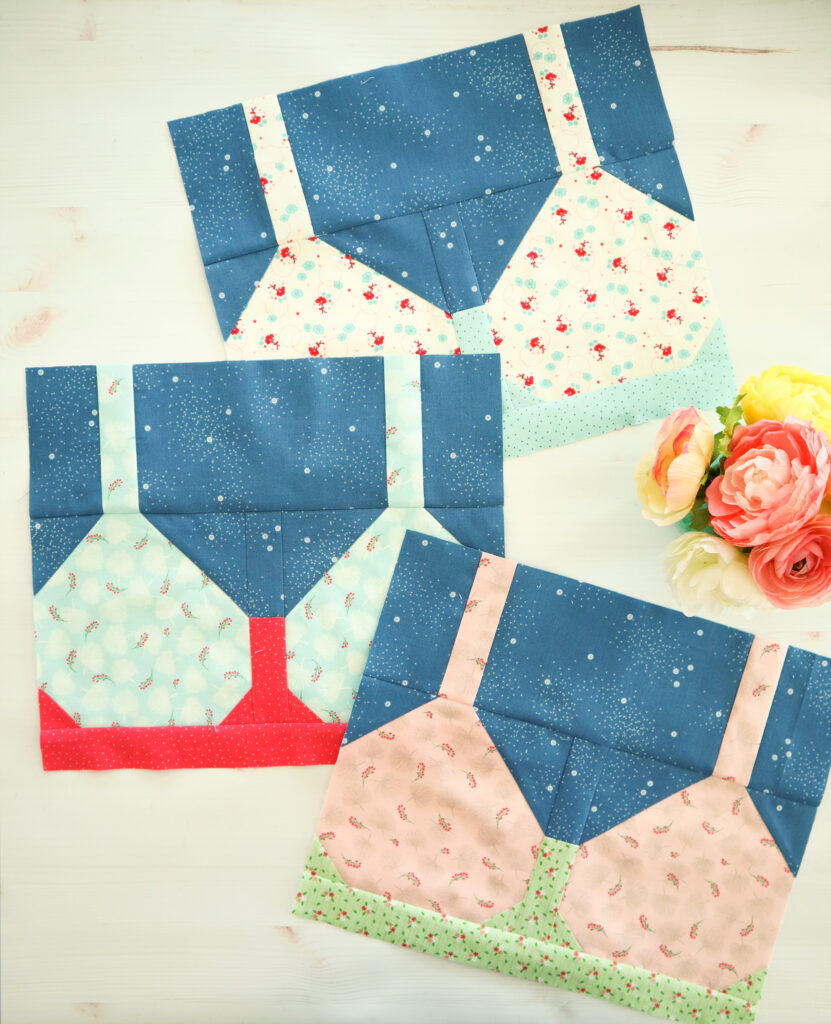 Fat Quarter Shop and Lori Holt have hosted this sew along to raise money for Breast Cancer Awareness. I have loved sewing along! You can find all the info on the sew along and the fundraiser here. Lori created this Support Group Quilt to honor her mother, who survived breast cancer, and I'm sewing along for my friend Jaime. She was the most amazing, inspiring friend, and she was the BEST hugger. I miss her!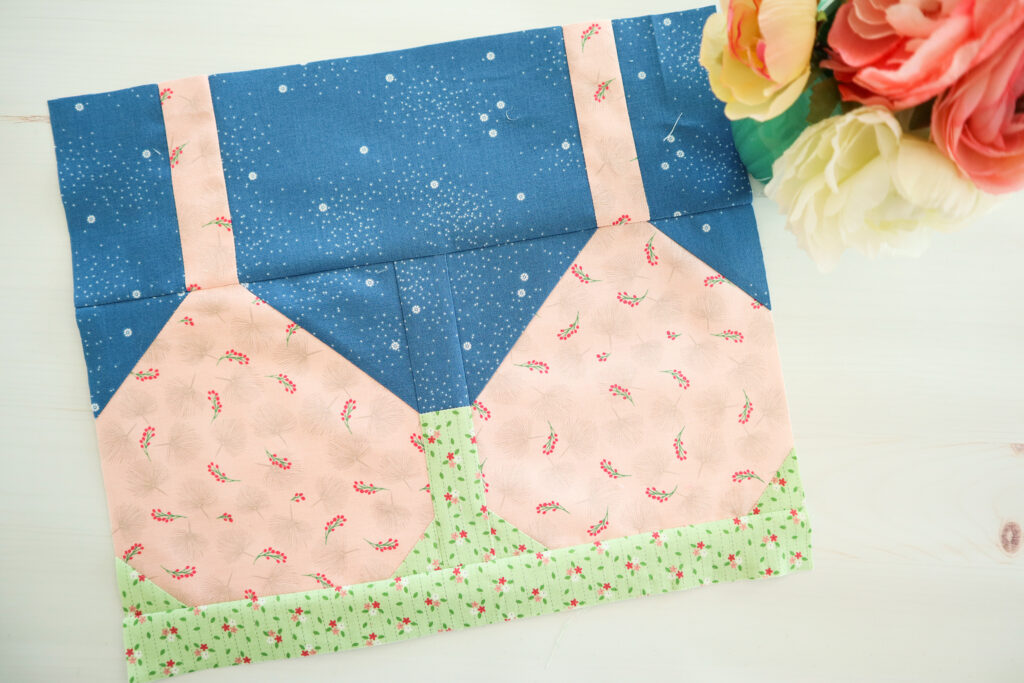 I am sewing with my Dainty Daisy in Denim as the background, and I'm using the pastel florals from my Enchanted Meadow collection as the bra prints. Next week is the last week so I'll be able to show you how all the blocks look together! Here are the other weeks in the sew along:
Support Group Sew Along Week 4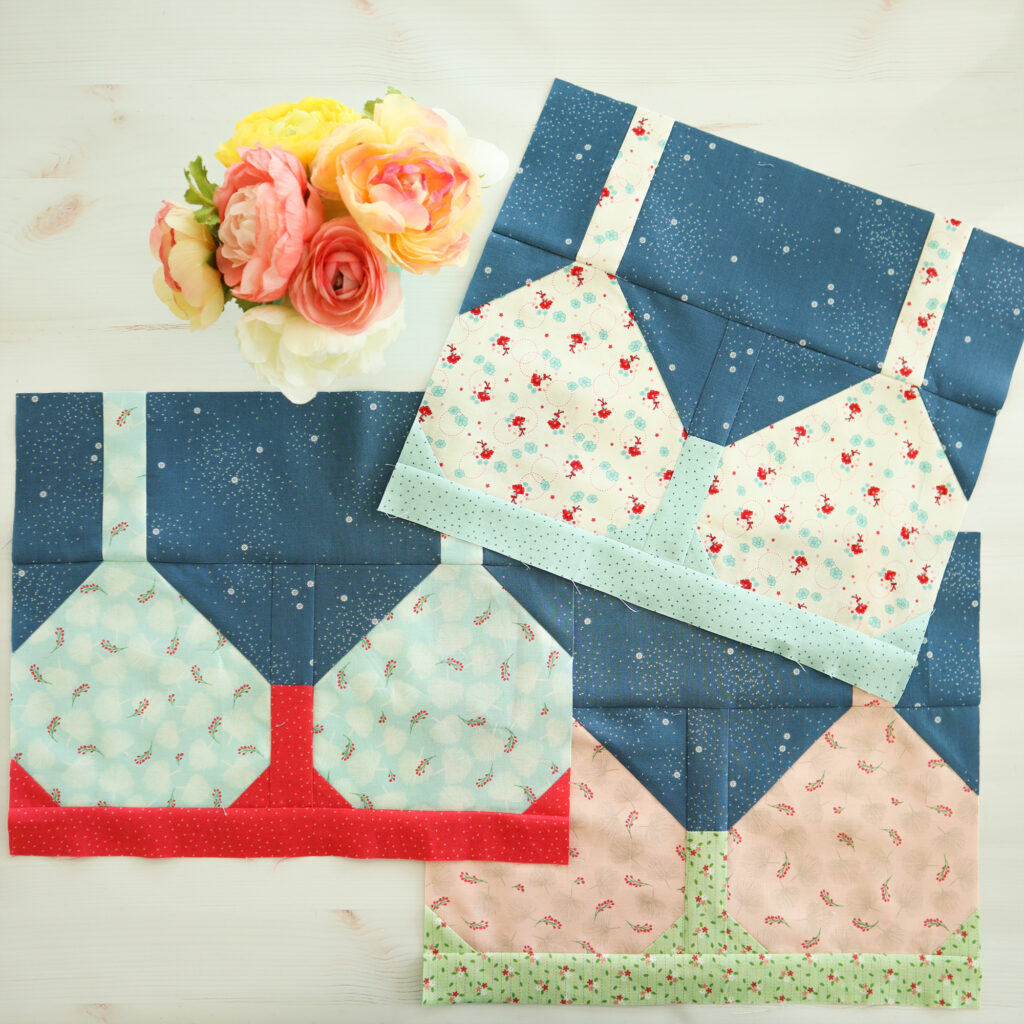 Lori's version of the quilt is so beautiful too! If you want to make up your quilt using the same fabrics as the sample, you can find the Support Group kit here and the quilt and cross stitch patterns!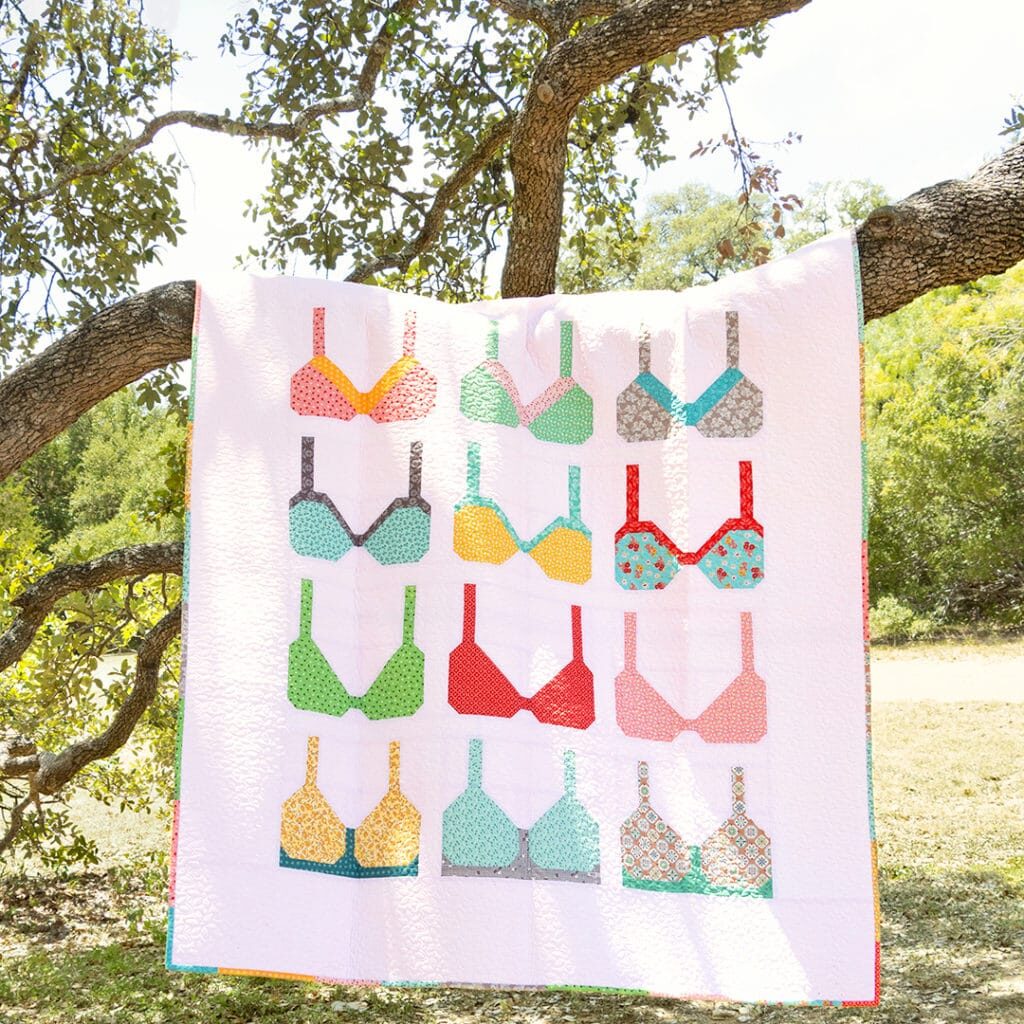 I'm sharing my finished version of the quilt next week so make sure you come back and visit!