Last month we finished up the Singing in the Rain Sew Along and had so much fun with it that I thought we should continue the sew along fun. So we're stitching up a new project with this Neighborhood Mini Quilt Sew Along!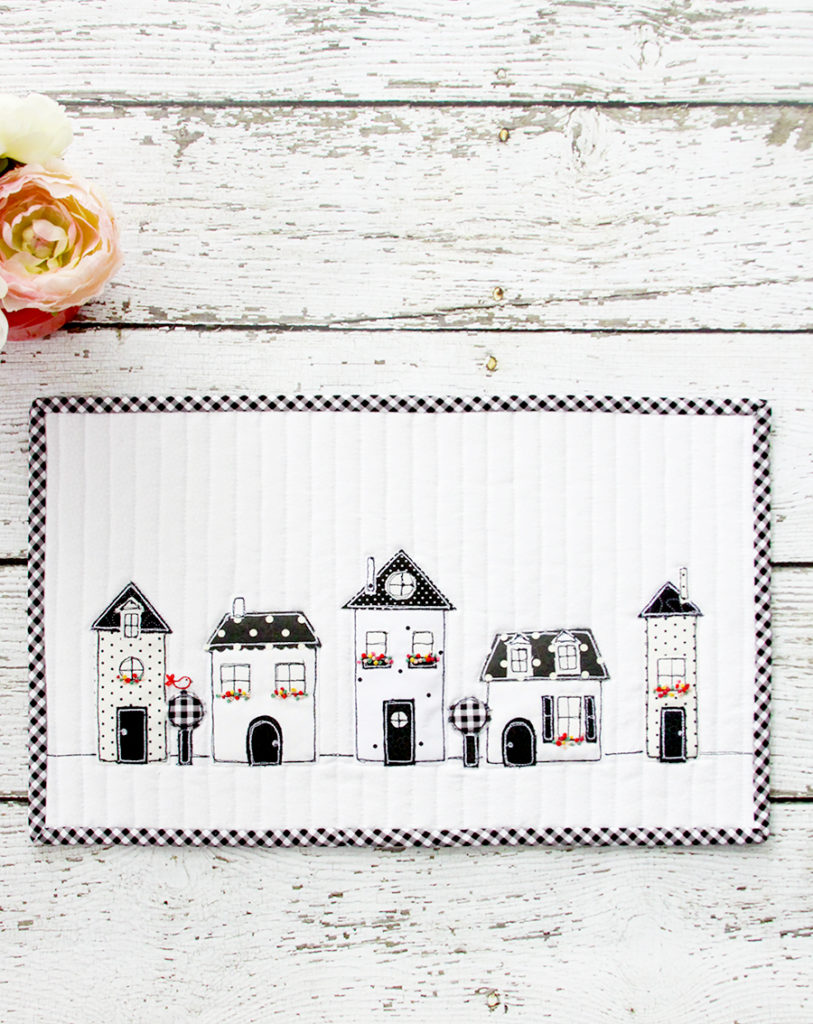 This little mini quilt is so fun to make! It is a great stash busting project, the little houses don't take much fabric. This is also a great project to make if you've never done free motion applique before!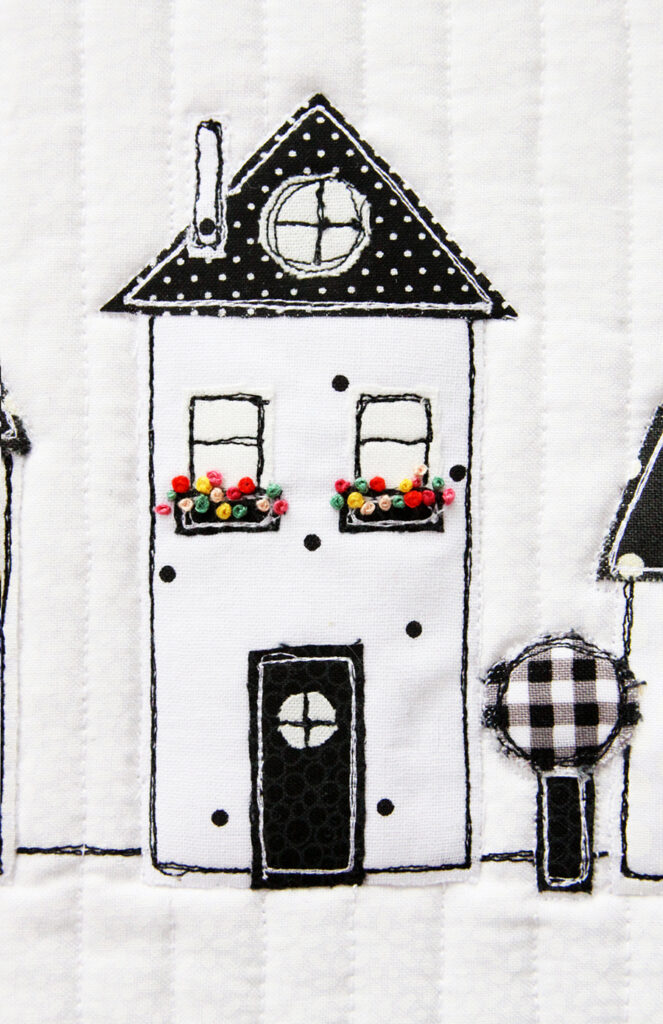 Neighborhood Mini Quilt Sew Along
I'm going to do live tutorials for the next few weeks in my Facebook Group! I'd love for you to join me. The tutorials will be every Monday at 2 pm CST. We'll be working on prepping the fabric pieces, sewing down the houses with free-motion applique, and adding a little hand stitching. This is a great project even if you're a beginner!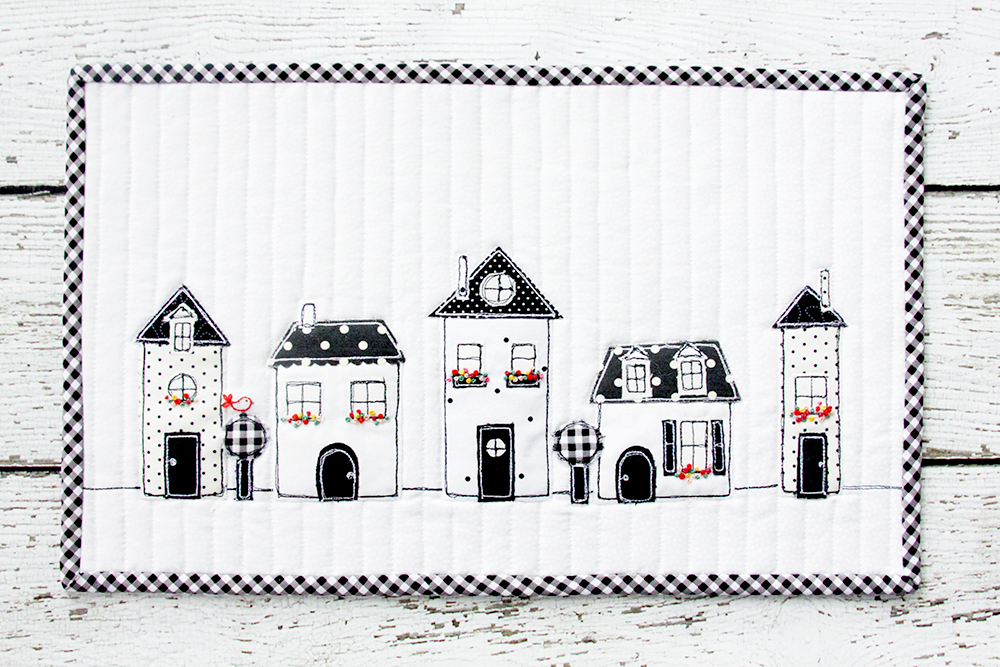 I'm going to be sewing up a more colorful version this time with a linen background and some new Flower Show Liberty fabric! I'm also going to mix in some Blossom basics. I've had a great time mixing and matching the fabrics!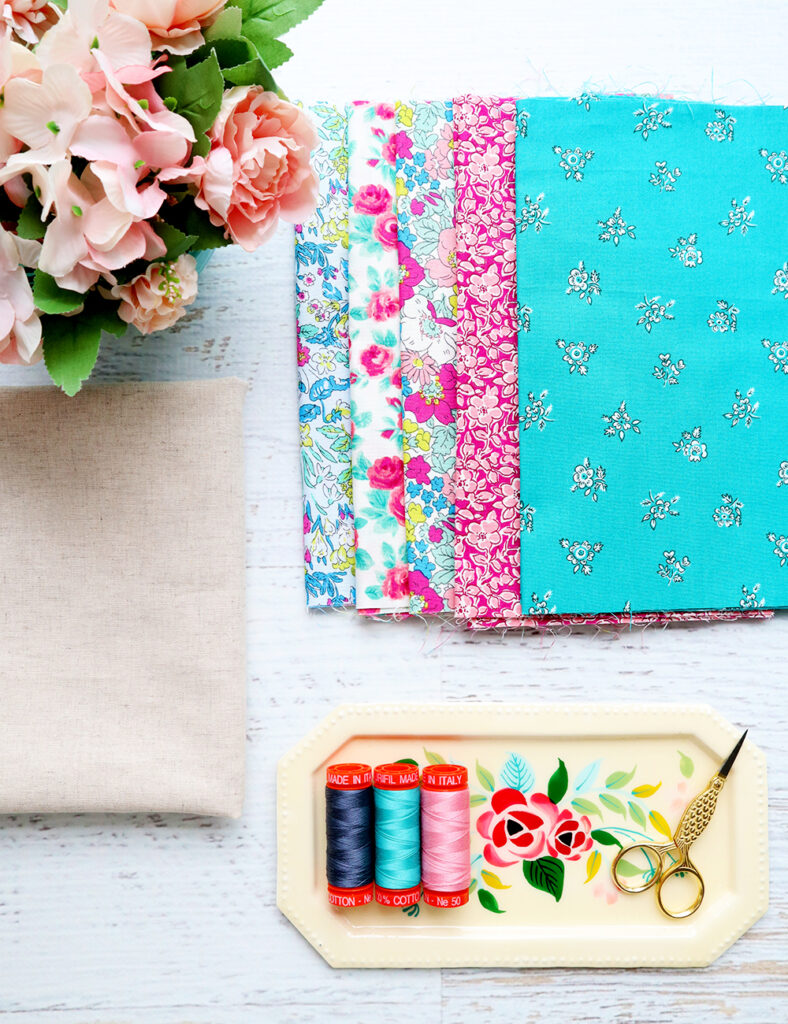 I'm going to use some Aurifil thread from my Vintage Stitching collection as my contrasting threads as well. They go so great with the fabrics and I think it will be fun, colorful version! You could sew along with your stash, make a holiday version for Halloween or Christmas, or a black and white version like my original!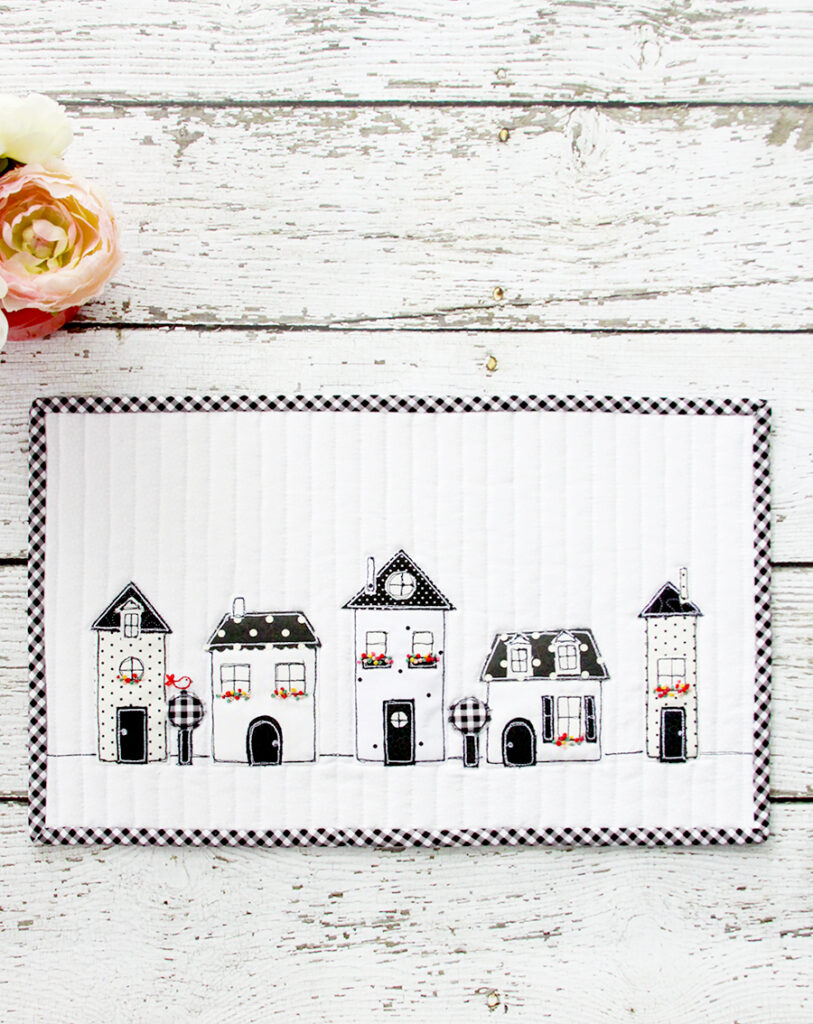 This mini quilt pattern is currently free but it will be heading to my shop at the end of the summer. So if you'd like to make it, this is a great time!
Click here for the Black and White Neighborhood Mini Quilt Pattern
The videos start today (July 12) and will be available in the Facebook Group for later watching. So join in the group to catch the first video today!