My New Flamingo Point Turners are in the shop! I'm so excited that they are here – and just in time for Black Friday!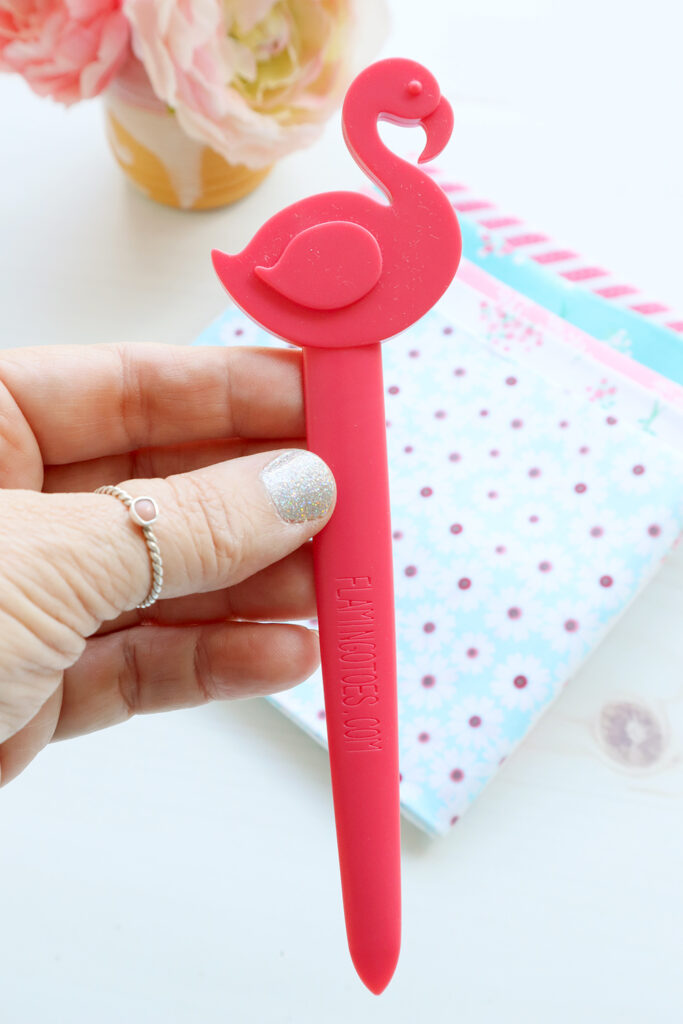 These sweet little stilettos arrived this week, just in the perfect time for this weekend's Black Friday Sale. I think they'll be fun gifts too! Whether for you :) or a friend!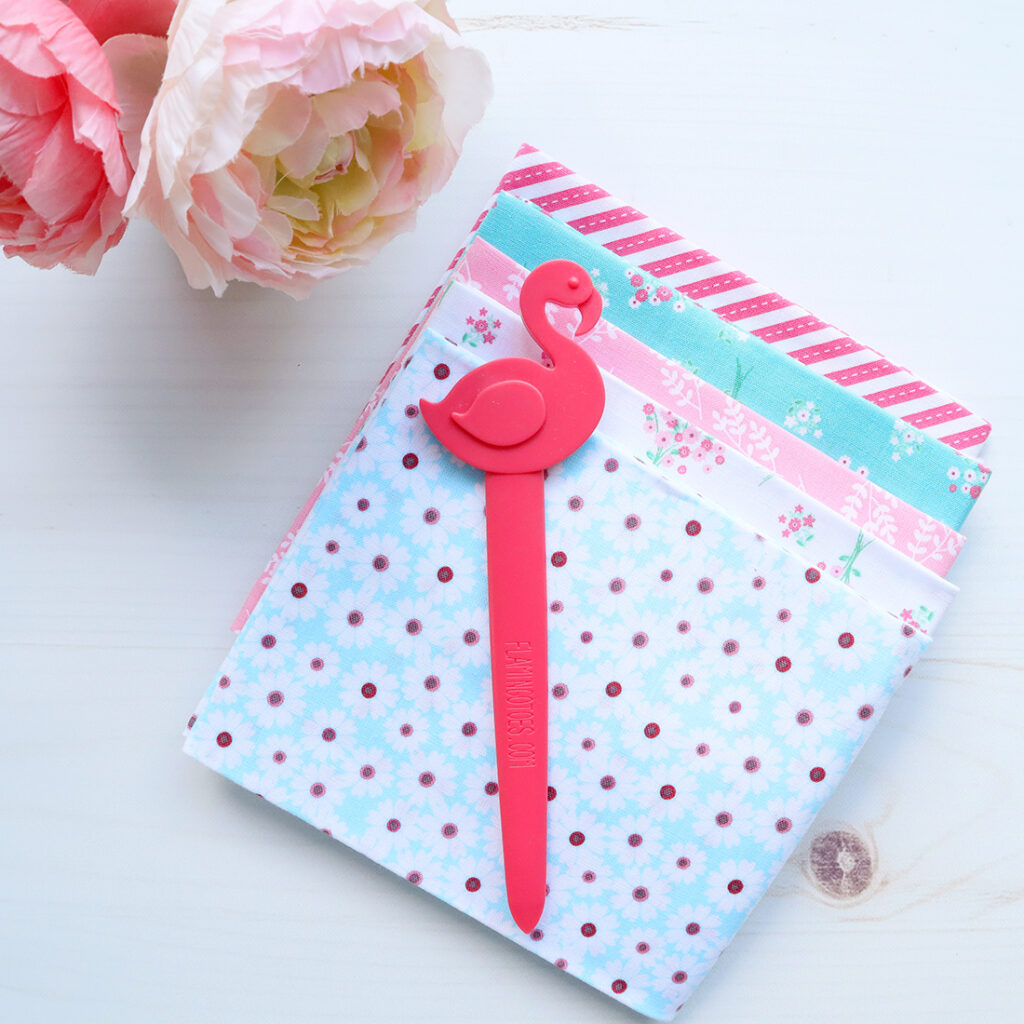 The sweet little flamingo is just what you need to get nice sharp corners on all your projects. She'll work great for pillows, bags, clothing, softies, and more. She also is great for pressing seams and marking fabric. There are so many fun ways to use it!
If you are making a pillow I love that you can use these to get nice sharp corners, without worrying about picking through the fabric. That works for bags as well – this stilleto will give you those nice sharp points at the corners to give you a tidy, professional look.
The sides of the stiletto have a great edge as well, so you can use the edge to mark creases in fabric (I like it for quick stitch and flip piecing) and you can use it to hold seams open for pressing. There are so many fun ways to use it!
These are in the shop now AND they are on sale! So you can pick one up for you and for a quilty friend!
The shop is on sale right now through Cyber Monday for 25% off and no code is needed! Just add your items to the cart and the discount will automatically be applied.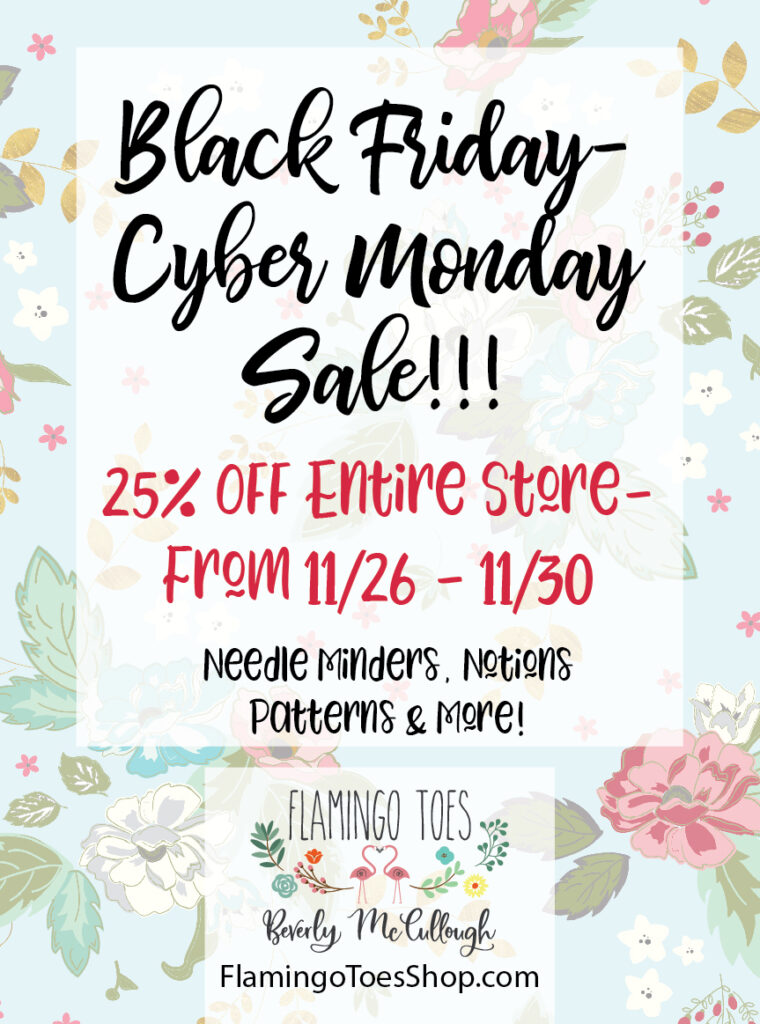 I can't wait to hear what you think of the Flamingo Point Turners and all the ways they help you out with your projects!