I'm so thrilled to be releasing my first Christmas fabric collection next year. Today I get to share all about the Christmas Adventure Fabric Collection Coming Soon!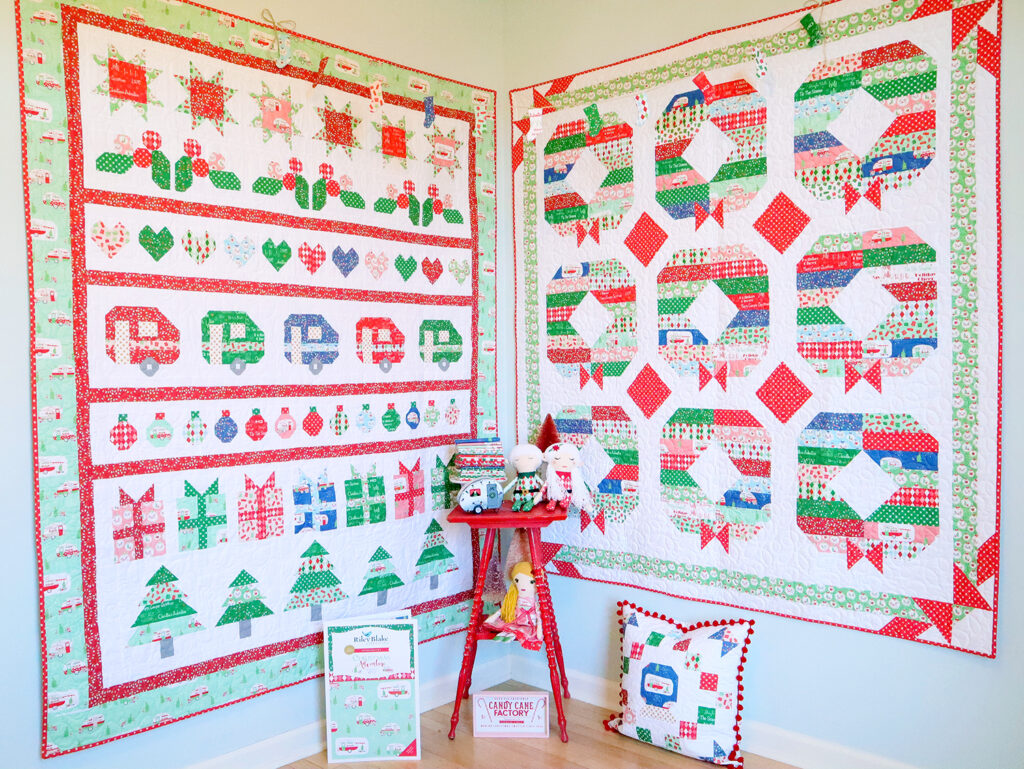 We've always loved to travel around the holidays – one of our favorite things is to pile into a car and head out on a road trip to visit friends and family! This fun collection celebrates that love for Christmas travel and what could be better than hitting the road in a sweet vintage camper – all decorated for Christmas! You'll also find so many of our favorites: Christmas lights, vintage style ornaments with little scenes, presents, and even the occasional little flamingo wearing a Santa hat!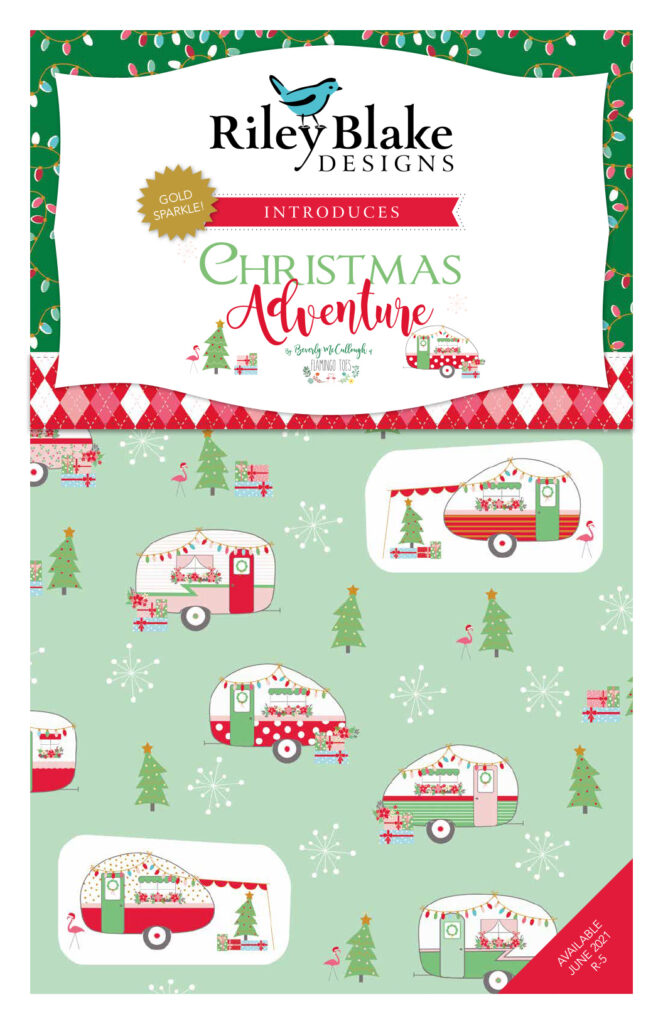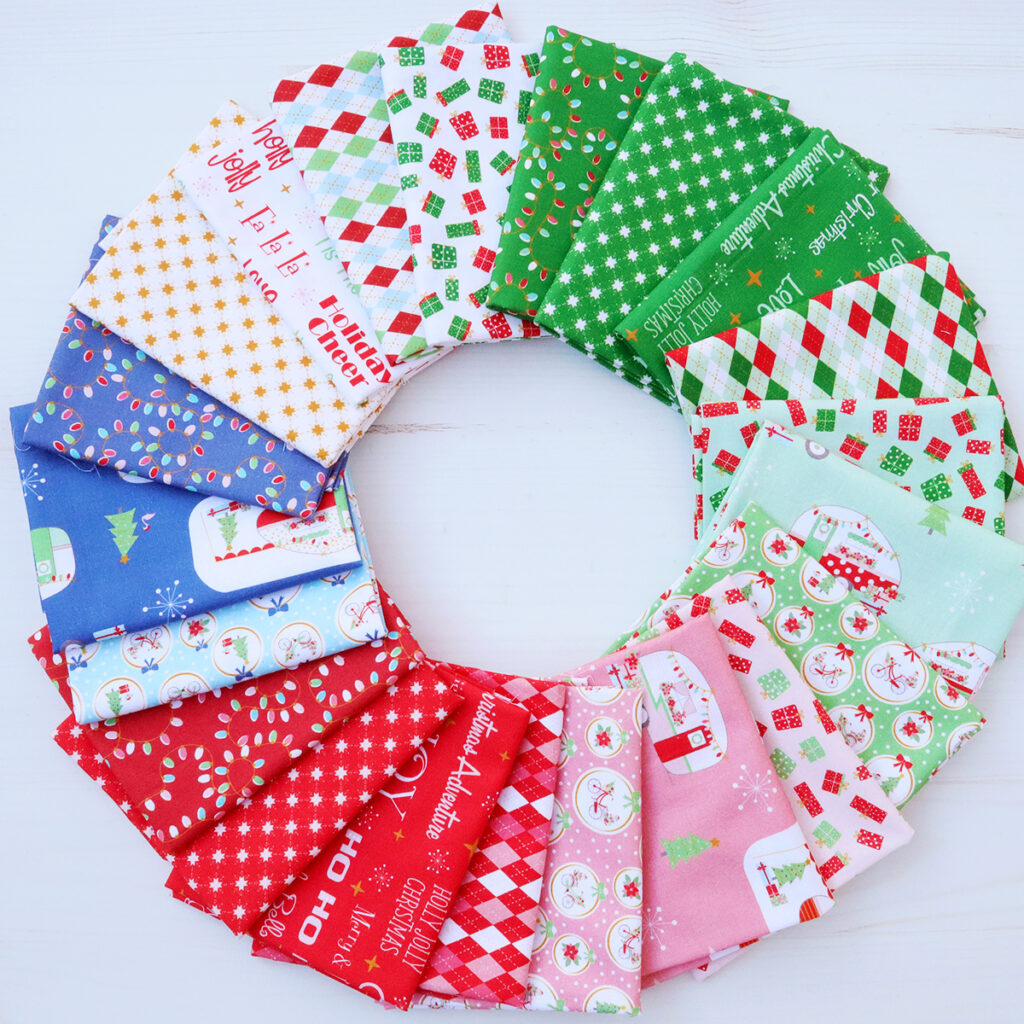 There are so many fun prints in this collection it's hard for me to pick a favorite!
Christmas Adventure Fabric Collection Coming Soon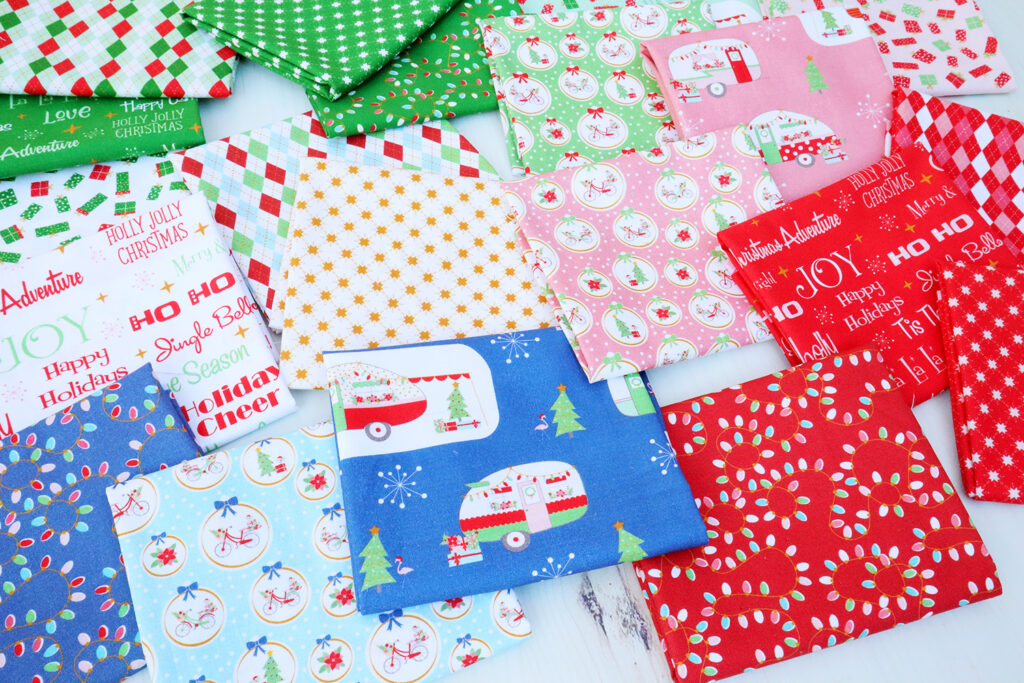 I'll be doing a LIVE video today (Friday, 11/20) at 2 pm MST in the Riley Blake Virtual Market FB group!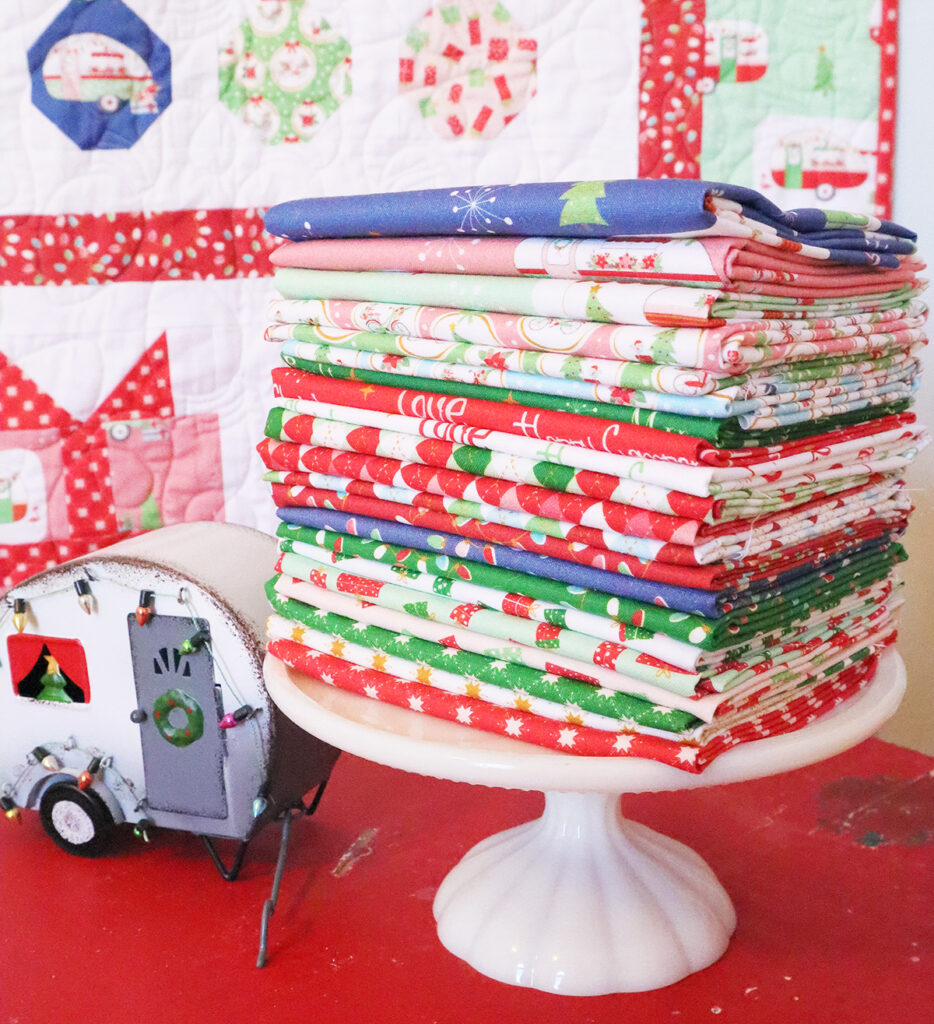 Now on to the quilts and projects!
Christmas Adventure Row Quilt
The first quilt to show you is the Christmas Adventure Row Quilt! This quilt is made up of fun Christmas blocks including stars, gifts, holly, and little Christmas campers!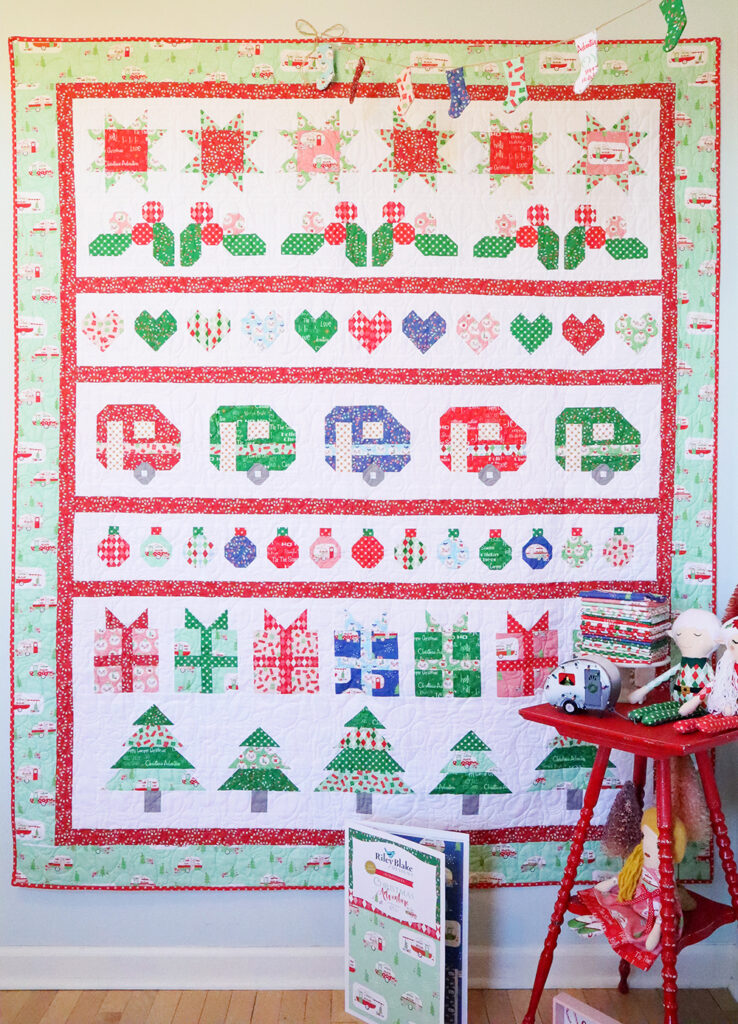 I will be doing a fabulous Christmas in July sew along with this quilt next year as well! We'll be sewing through each row a week to put this together and then you'll have the cutest quilt all ready to go in time for Christmas!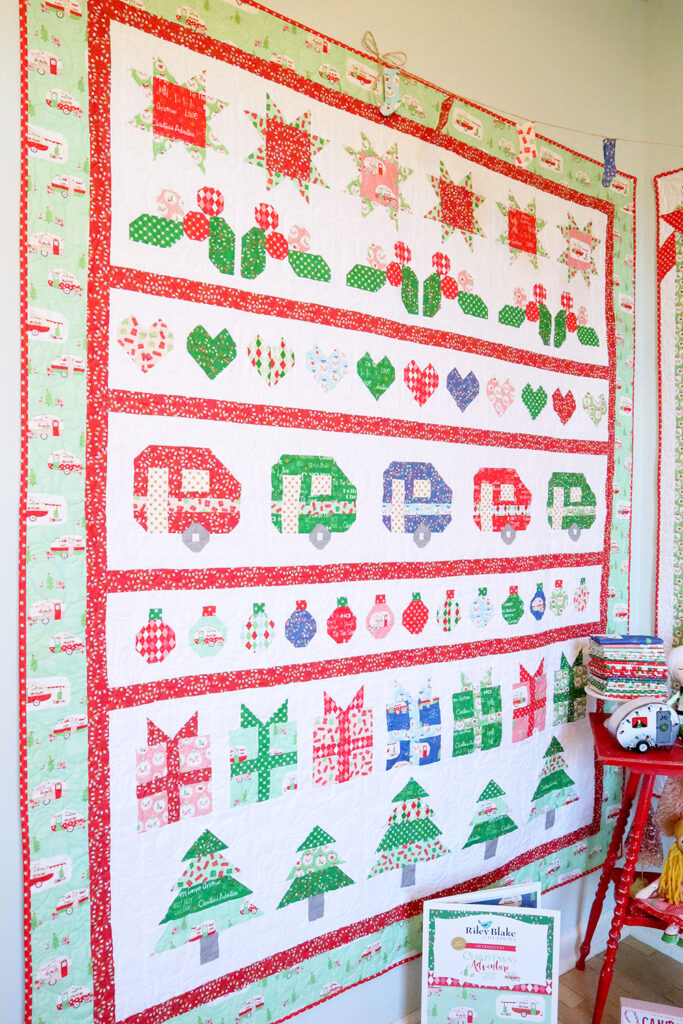 These little campers are just too fun to sew up! It's designed for a fat quarter bundle so it will be easy for shops to kit it up!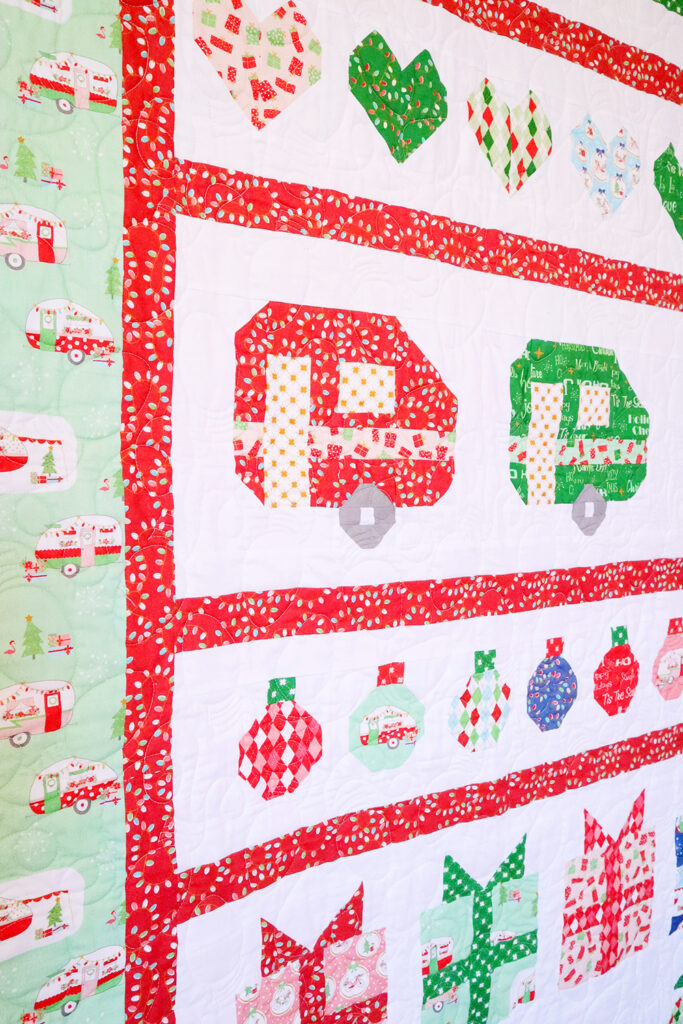 I'm also releasing this new Holly Jolly Wreath Quilt! This quilt is perfect for 2 1/2″ strips – they form these colorful wreaths. It's a really quick quilt to sew up too.
In this photo, you can also see the darling little stocking garland that was made for my market booth by Jennifer from Bee Sew Inspired!
Holly Jolly Wreath Quilt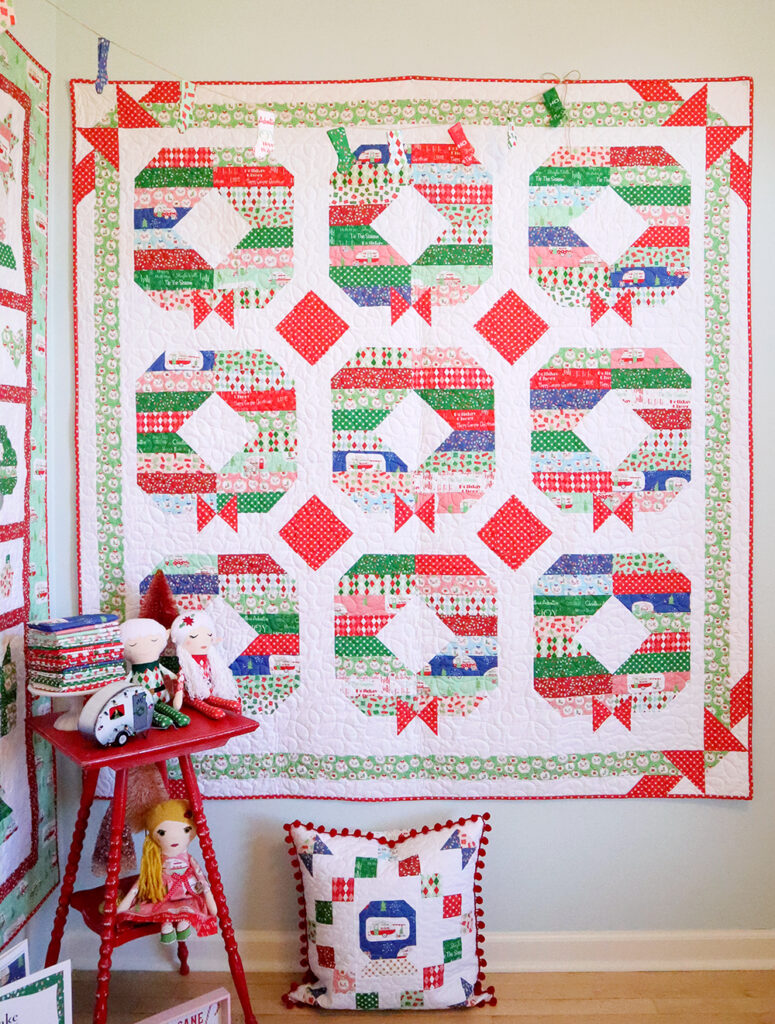 One of my favorite parts of this quilt is the ribbon bow border! It gives the quilt such a great pop of color around the edge!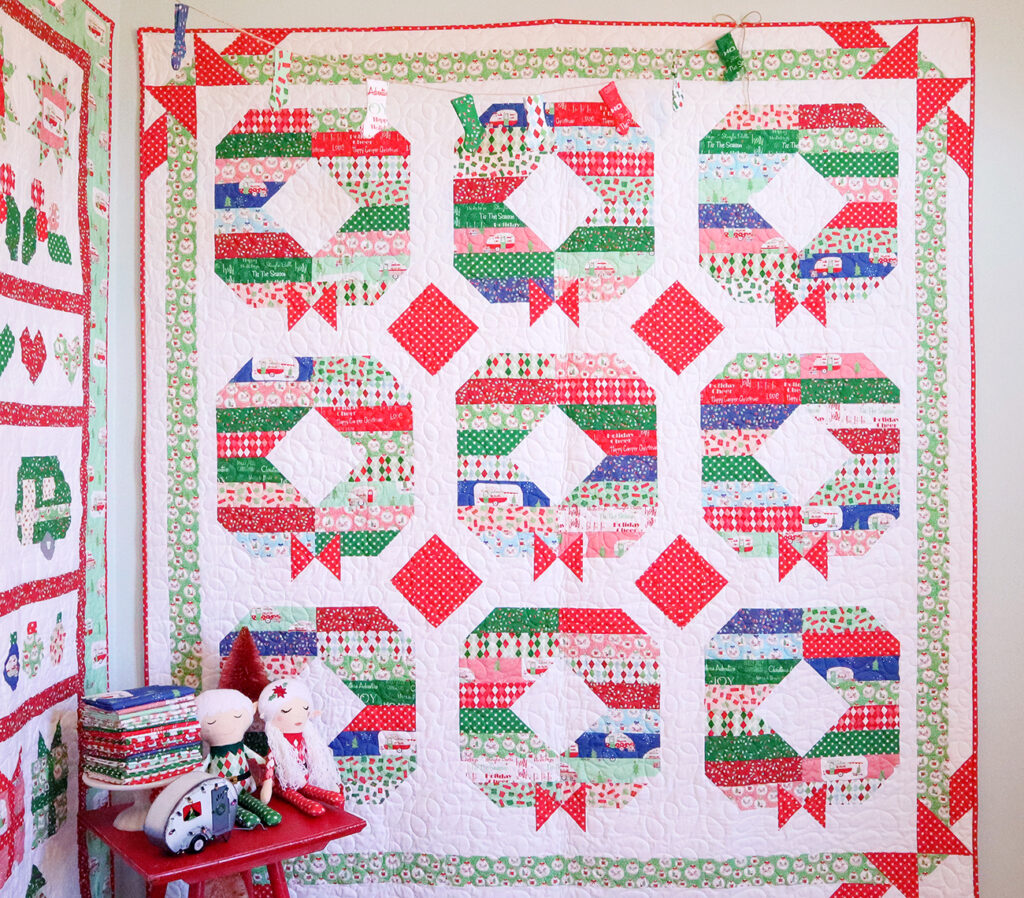 Starry Snowglobe Quilt
The third quilt for this collection is called Starry Snowglobe! I will be showing that whole quilt soon but for now, I have this bonus pillow project that will be included in the pattern.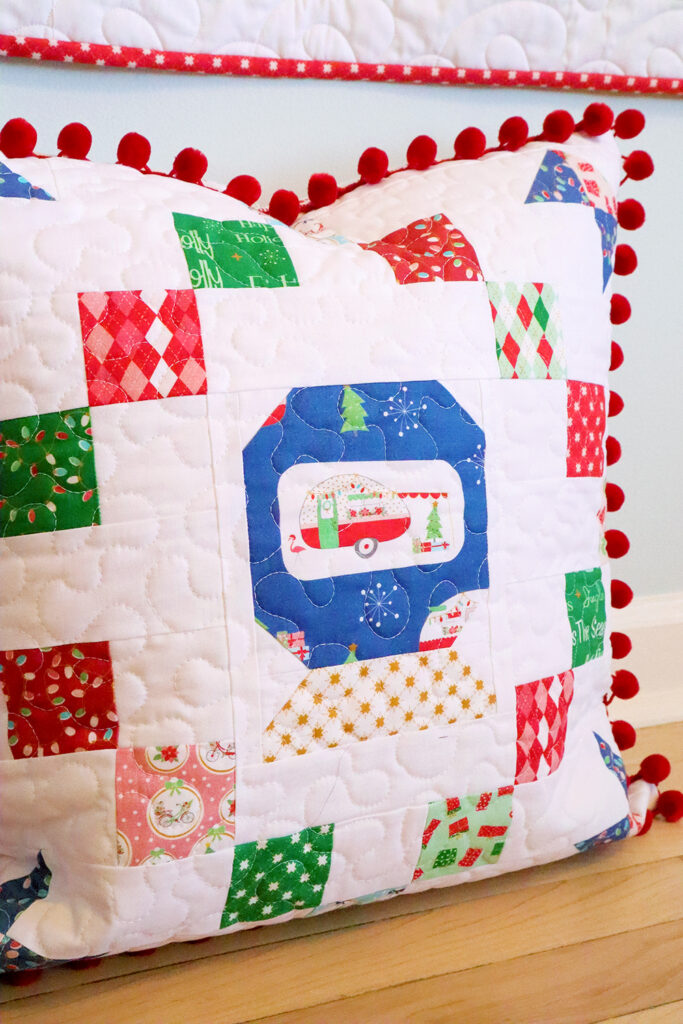 The quilt has sweet little snowglobes scattered around with all sorts of stars and a fun chain between the blocks!
I also have some beautiful Christmas Kindness Elves in my booth! These were made by the super talented Jennifer from Bee Sew Inspired. They are so darling!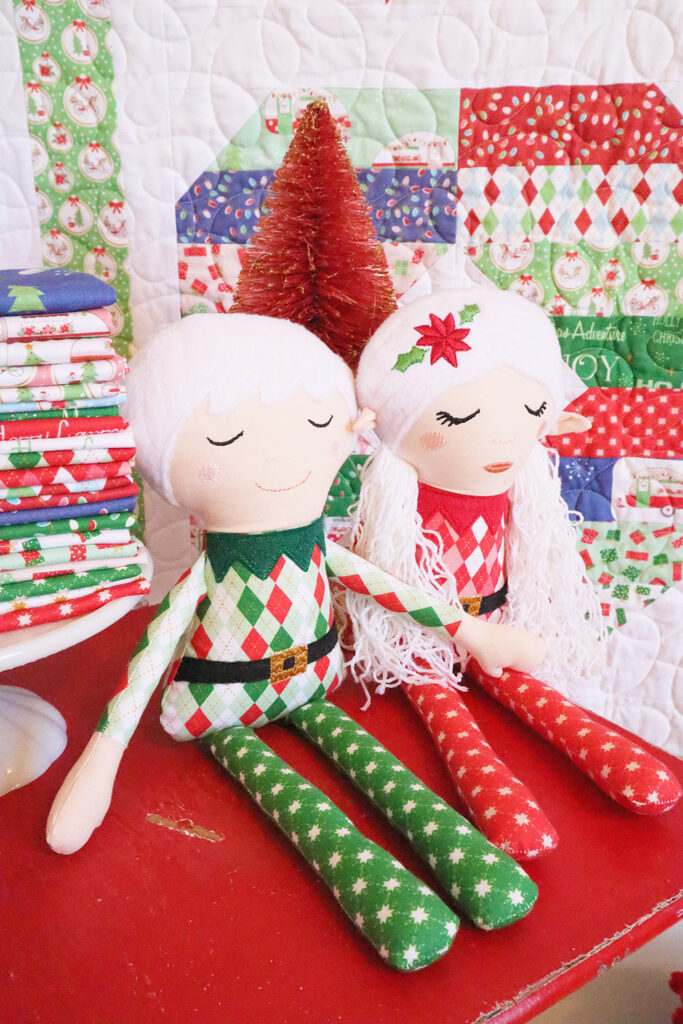 Aren't these little Christmas Elves so perfect?! Jennifer used the Christmas Adventure fabrics and then embroidered their little faces and look at that sweet poinsettia in the girl's hair! I am so in love with them! You can find the Christmas Boy Elf pattern here and the Girl Elf pattern here. She also has a printable for little kindness activities to go along with them!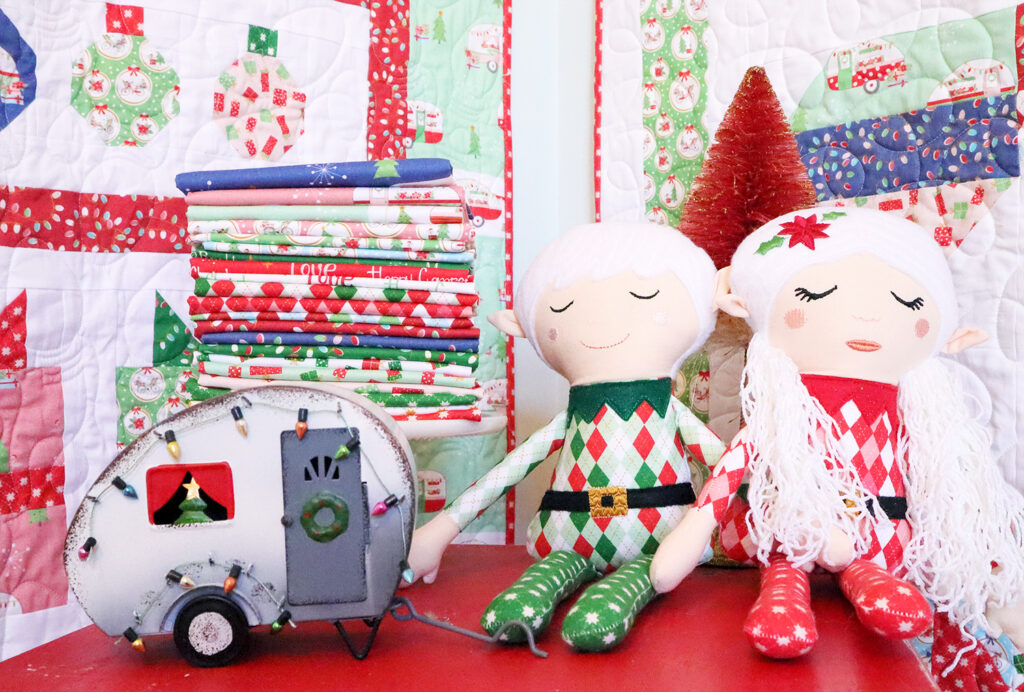 Jennifer also made this sweet Christmas girl in a great pink dress!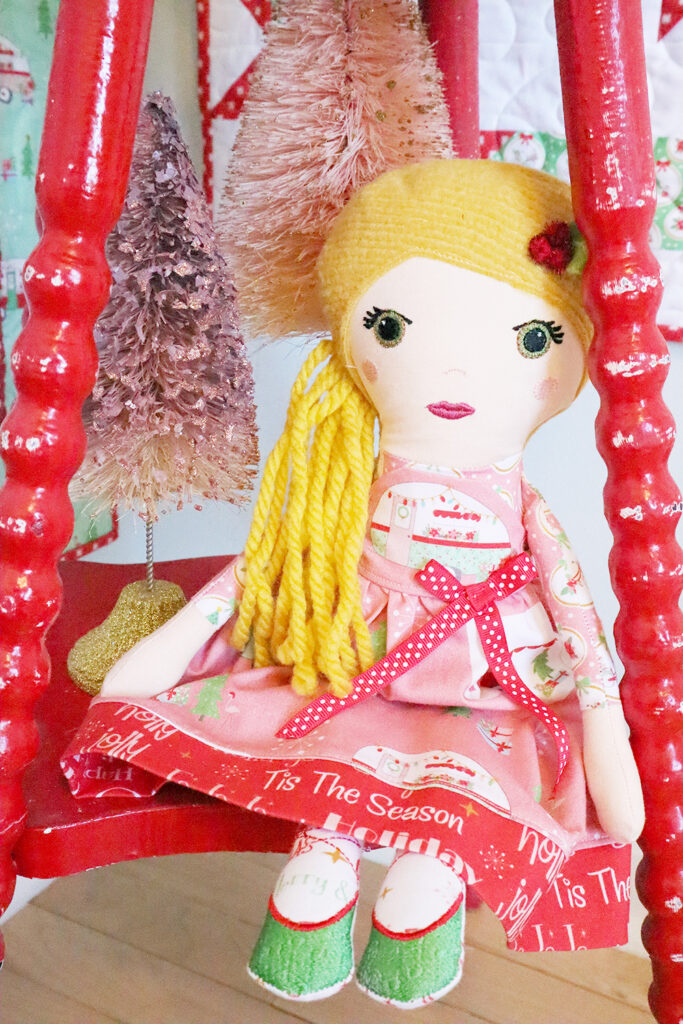 She has snazzy shoes too – I really feel like I need her entire outfit in my size. :) You can find Jennifer's Julia Butterfly Doll pattern here.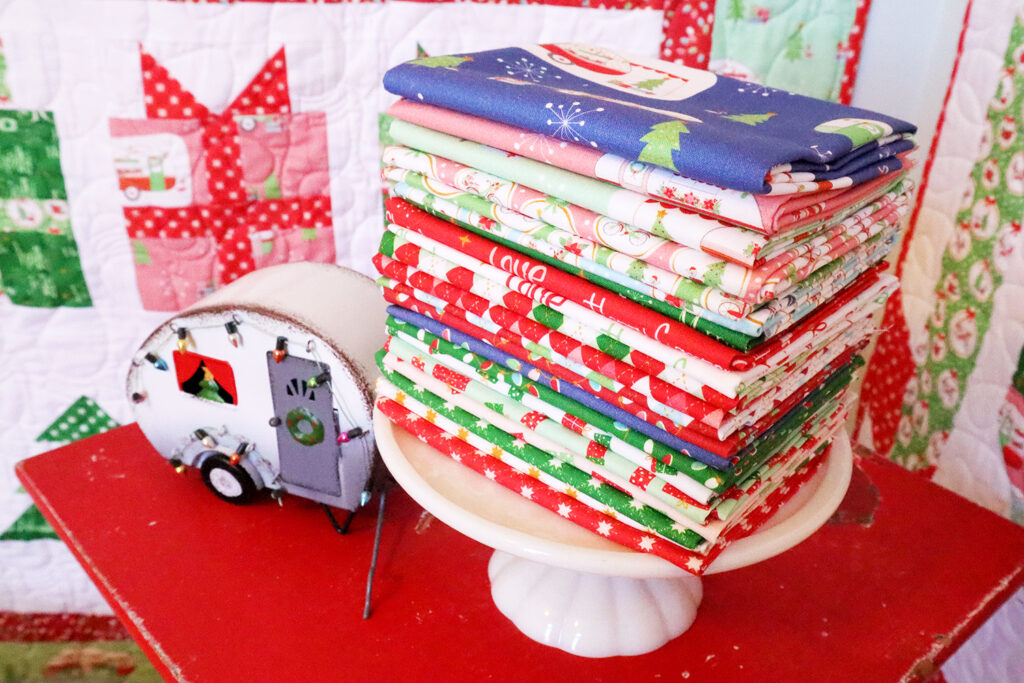 And I can't wait to hear what you think of Christmas Adventure!
You can also check out my other new fabric collection, Stardust, here!