We are making such good progress in our sew along! We are sewing up the rest of our Churn Dash rows in the A Walk in the Woods Week 4!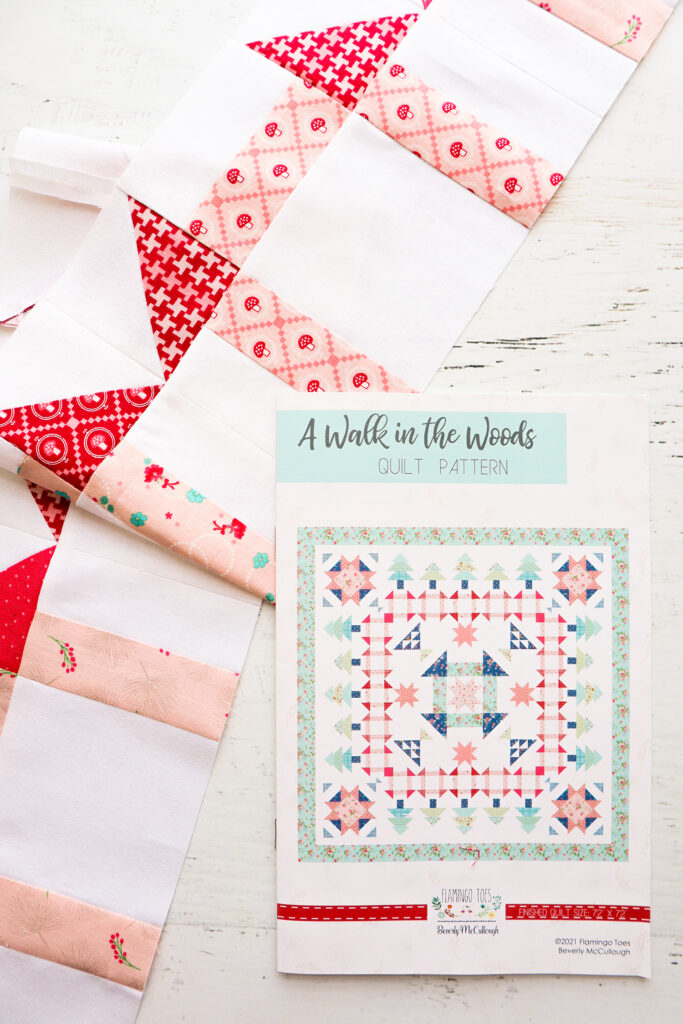 This quilt is so fun to assemble! It is assembled in the round, in sections. We are breaking the churn dash section into two weeks and this week we are sewing up the large churn dash sections.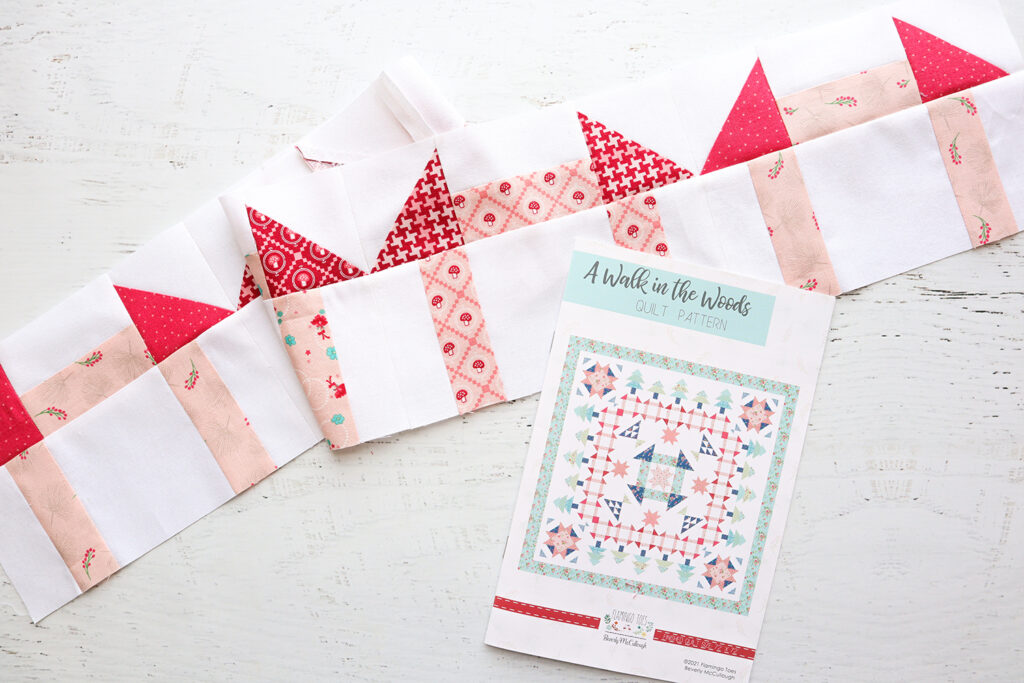 These sweet churn dash rows are assembled just like last week's – and you'll want to use the same fabrics and in the same order as last week's rows. That way your churn dash sections will fit together and your churn dashes will match up with last week's.
These look like they take a little bit to assemble but chain sewing makes this a bit quicker! I'll be explaining how to do that in this week's video – you can check it out here!
A Walk in the Woods Week 4
You can find the other sections here:
Brooke from Lady Belle Fabric is offering a 20% discount for anyone sewing along and making the A Walk in the Woods quilt! You can enter the code QAL walk in the woods in the comment section when filling out the form for quilting. (Code is good through July) Brooke and I are also partnering on a fabulous giveaway for those participating in the sew along! We are giving away Long Arm services for one person who makes up the A Walk in the Woods Quilt! To enter, you need to share photos of your progress each week and use the hashtag #AWalkintheWoodsSAL! We'll keep track of all the entries and announce the winner at the end of the sew along. Yay!
You can find the pattern in my shop here – I have both the Paper and PDF patterns available. I would love for you to sew along with us!
You can also find kits still in fabric shops here!