Oh my goodness this has been such a fun sew along! I'm so excited to show off my Kaleidoscope Runner Sew Along Finish!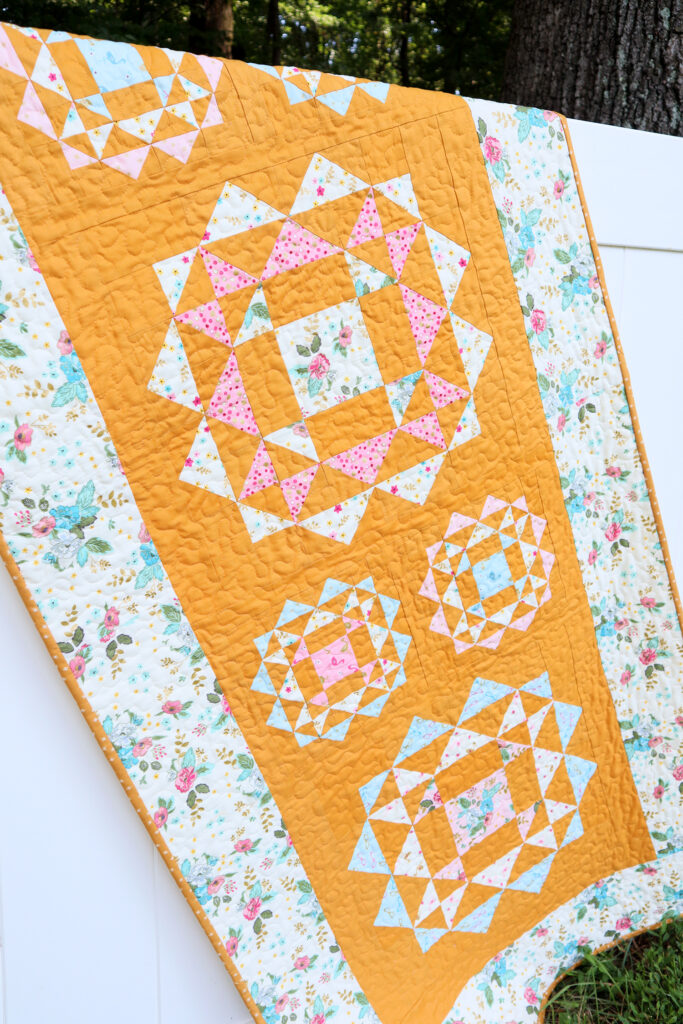 Over the last several weeks I've been sewing along with Lori Holt and Fat Quarter Shop in the Kaleidoscope Runner Sew Along. Kaleidoscope is a book by Lori Holt and it has these beautiful blocks in several different sized quilts, and a gorgeous coordinating cross stitch pattern!
This week finishes up the sew along so we are showing off our completed runners. I'm so happy with how it came out!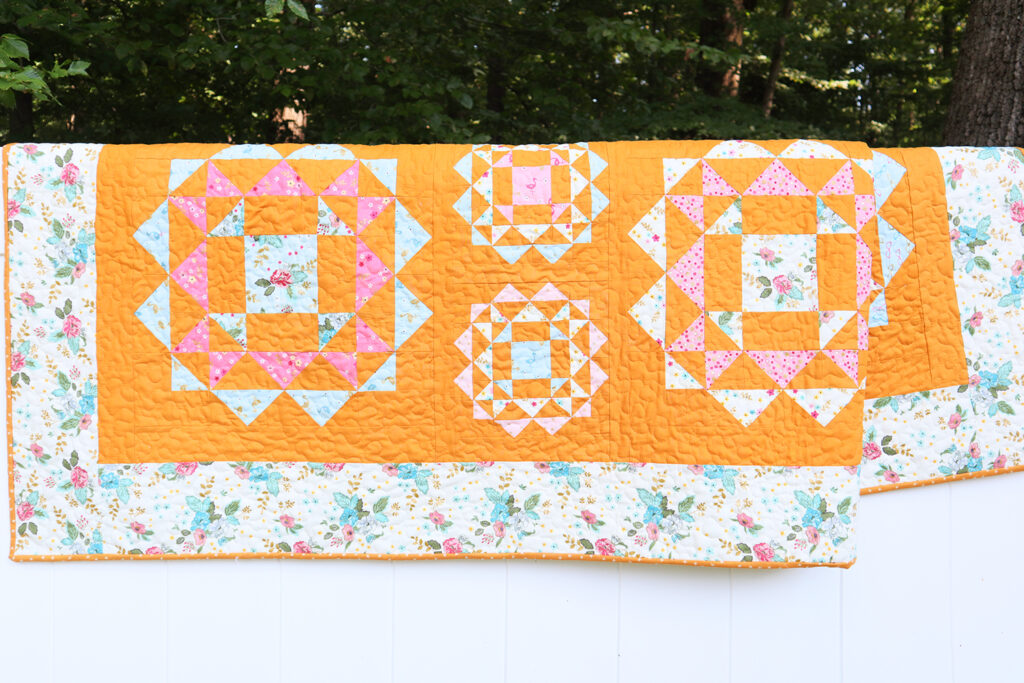 I sewed my runner with my Stardust fabrics and a really fun Riley Blake Designs solid called Butterscotch. I haven't sewn with a bold background in quite a while and I had so much fun picking fabrics to contrast with it!
This is a really long runner! I had thought about using it as a runner on my buffet but now I've decided to use it as a bed runner, I just need to make a Stardust quilt to match it! :)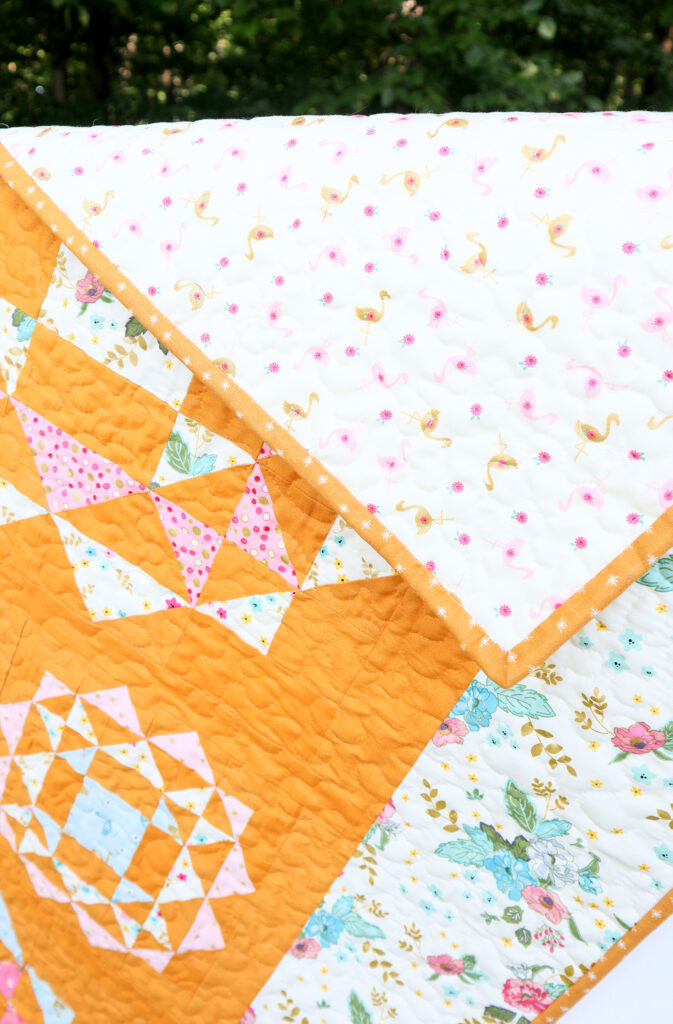 For the backing of my runner, I used the cream flamingo pink from Stardust. It goes really well with the fabrics on the front! I used the Butterscotch Sparkle print for the binding.
Kaleidoscope Runner Sew Along Finish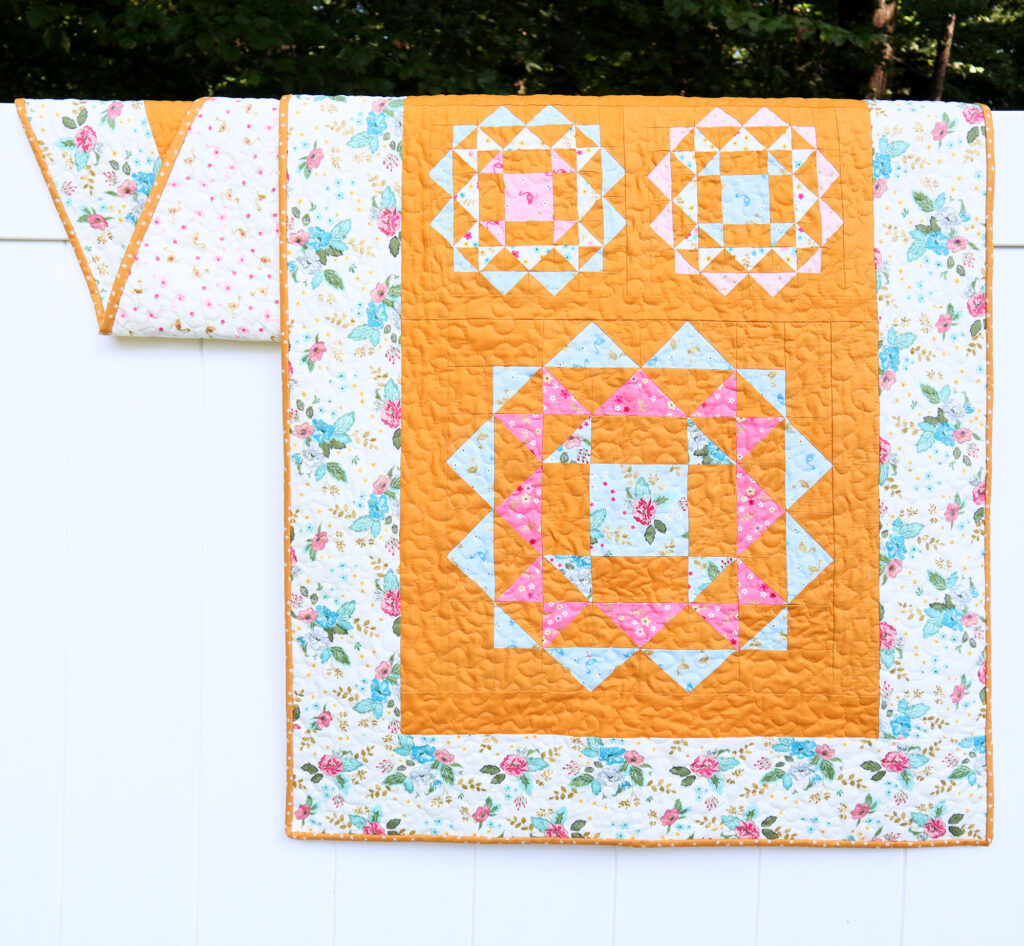 Even though this is the last week of the sew along, you can still make up a runner! This was a free design from Fat Quarter shop, to coordinate with the Kaleidoscope book. You do need to purchase the book for the block instructions, but the layout of the runner is free!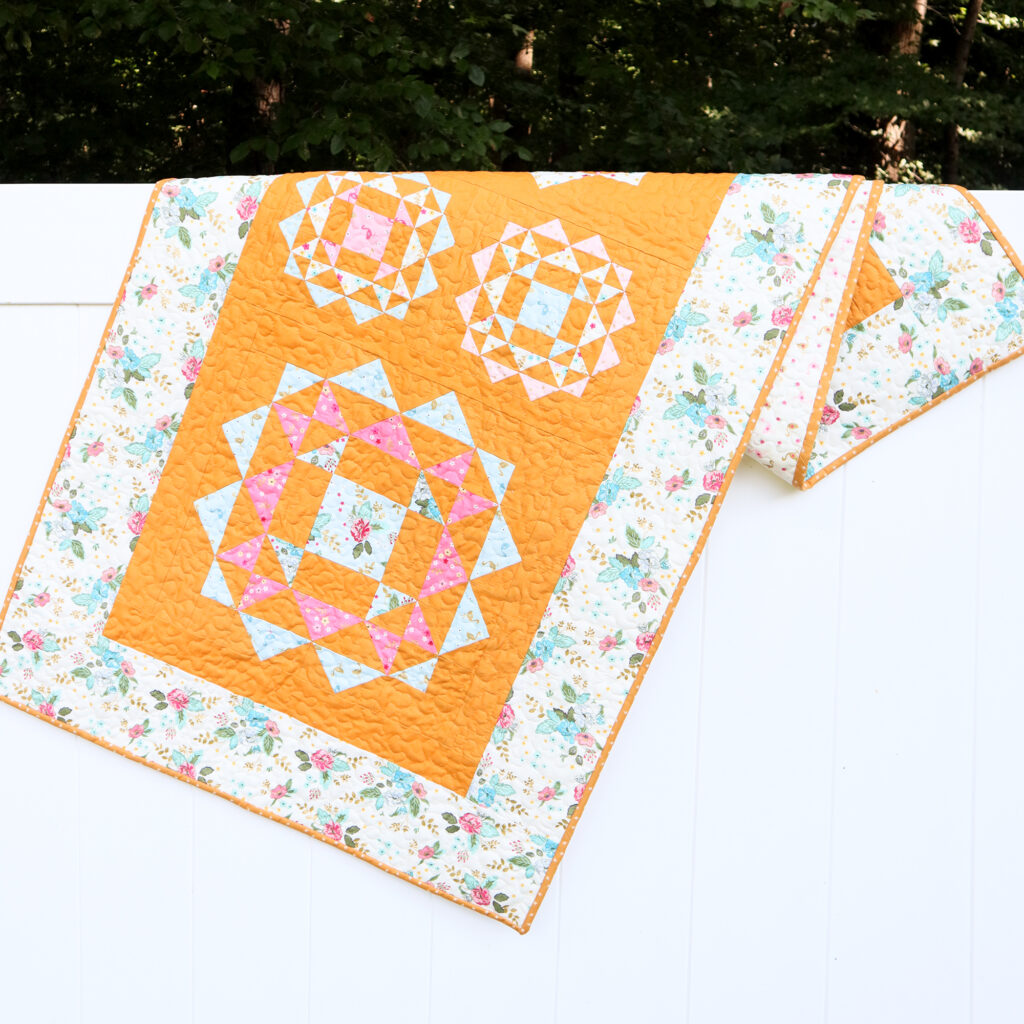 If you want to make the Runner in Lori's Bee Cross Stitch fabric, you can find the kit at Fat Quarter Shop! Lori is doing video tutorials as well each week, you can find them on her YouTube channel.
I can't wait to hear what you think!