It is the last week in our fun pillow sew along! It is the Fall Pumpkin Pillow Sew Along Week 3!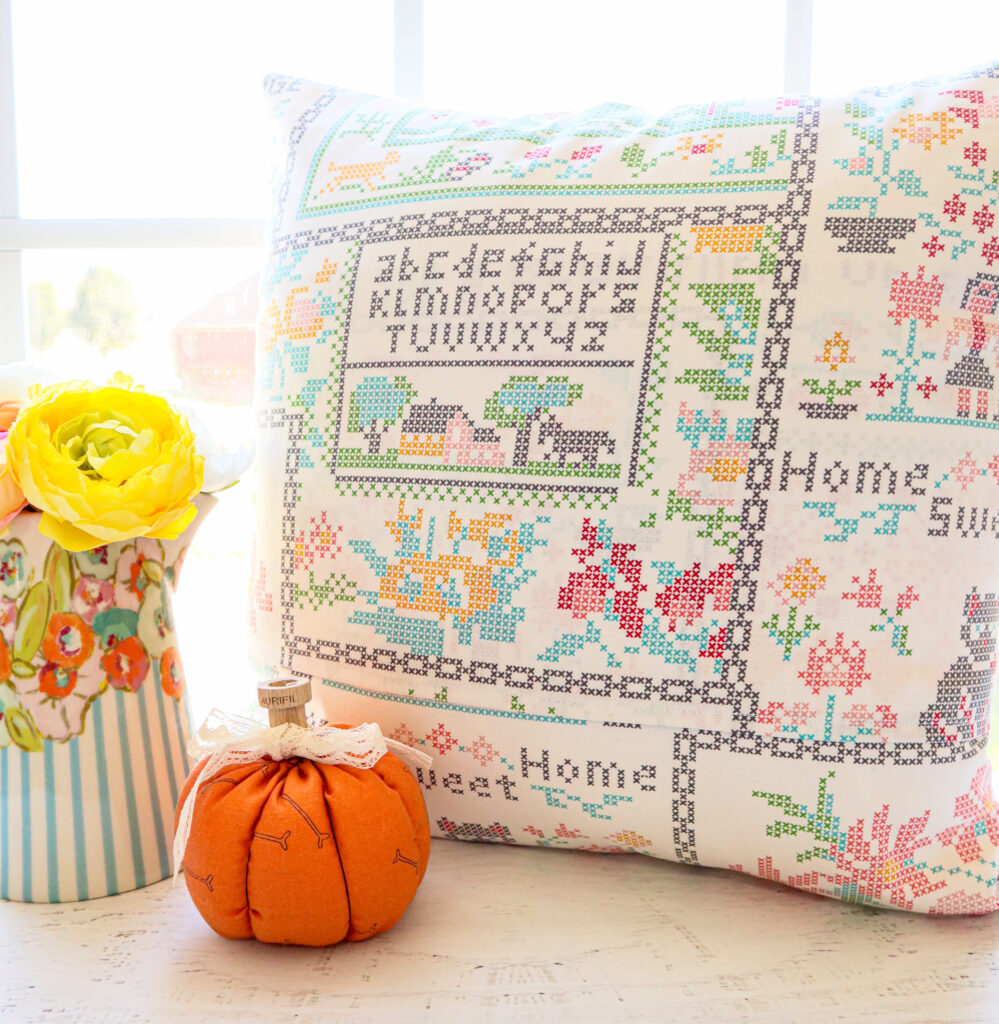 This week in the sew along we are putting together the envelope back for the pillow and finishing up our covers! An envelope back is a great way to finish off a pillow. It makes it so easy to change out the pillow cover for cleaning or for different holidays. They are so easy to sew up too!
For this pillow back I used the Big Stitch print from Lori Holt's Stitch collection. I love how it looks like old cross stitch samplers. And there are so many colors in it, it goes with lots of different prints.
I'll be walking you through the steps in making an envelope back and finishing up a nice square pillow cover! I'll be live at Monday (October 10), 2 pm CT on YouTube and in my Facebook Group!
Fall Pumpkin Pillow Sew Along – Week 3
You can find the info on this pumpkin pillow here.