The fabulous Pat Sloan is hosting a sew along with one of my sweet Christmas quilt patterns.I thought we needed to celebrate so I'm hosting a Holly Jolly Sew Along Giveaway!
Pat Sloan is such a rockstar in the quilting community, and she's so kind and super talented! She's hosting a fun sew along right now with my Holly Jolly Wreath Quilt! This quilt is precut friendly- it is perfect for 2 1/2″ strips. And it has a fun ribbon border to tie it all together!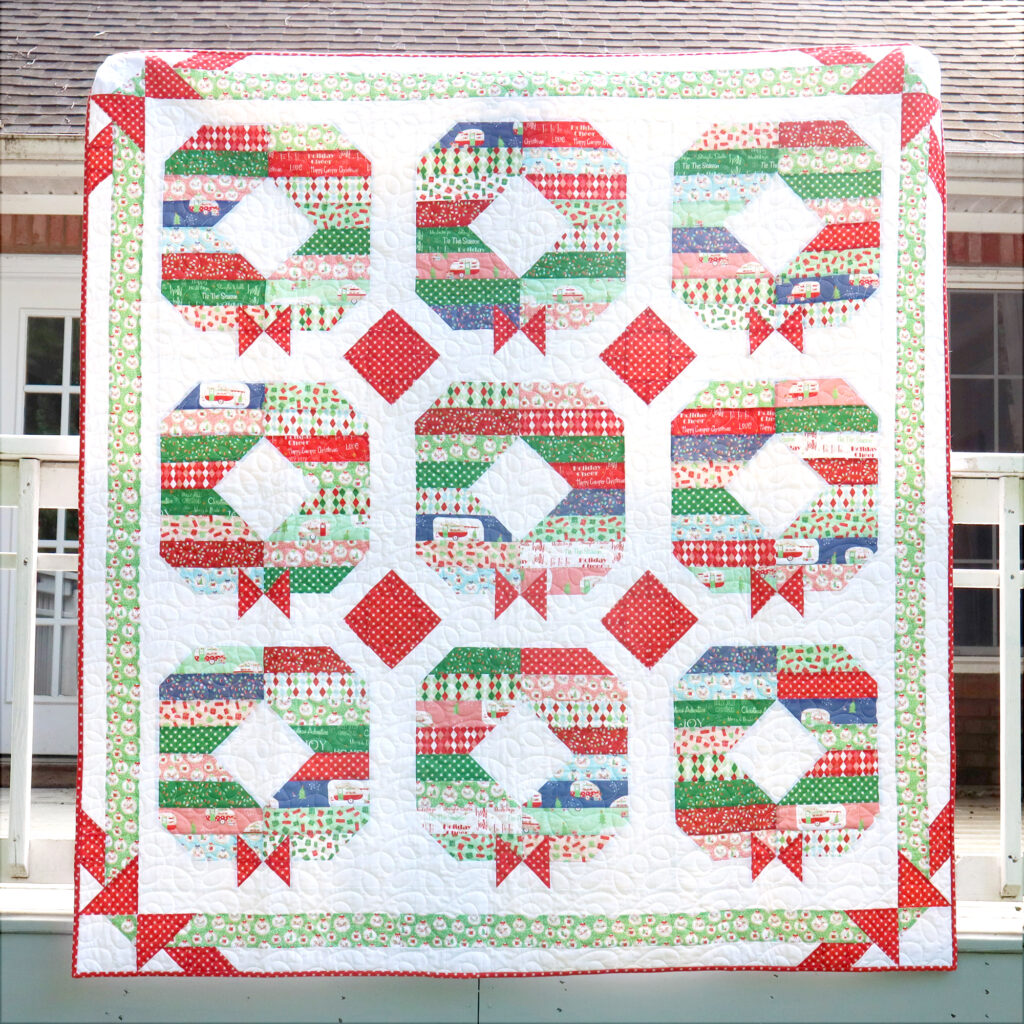 This quilt looks great as a Christmas Quilt but it would work for any holiday!! I think a fun Fall or Halloween quilt would be great too! This version of the quilt is made up in my Christmas Adventure fabrics.
You do need to purchase the pattern to sew along – you can find that through links on Pat's blog, or it's in my shop!
You can find all the info on Pat's sew along here:
The giveaway includes:
Stardust 10″ Stacker
Christmas Adventure Rolie Polie
Two of my needle minders of the winner's choice – shown here is my new Christmas Camper and Floral Pumpkin
My Pink Flamingo Stilleto Turner!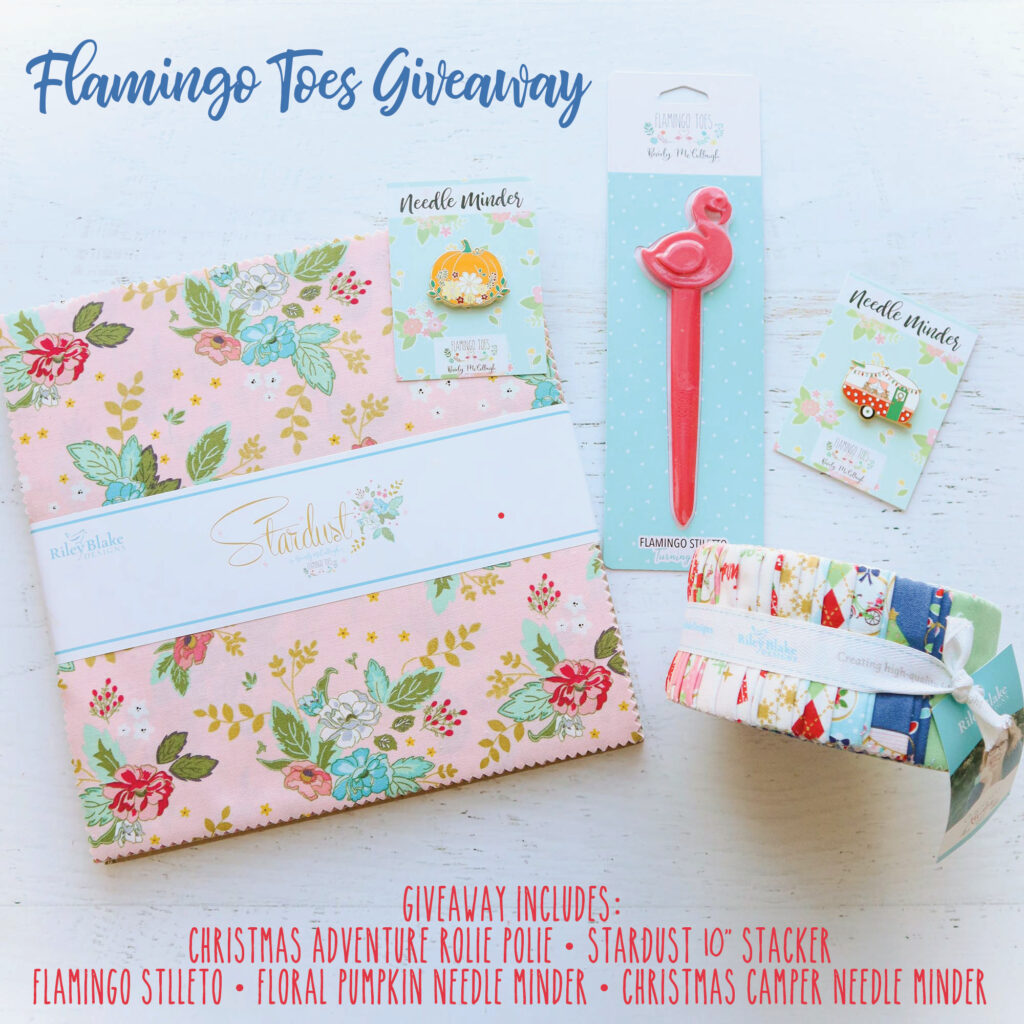 Enter here:
a Rafflecopter giveaway
Giveaway ends October 14 and is open world wide!
Good Luck – and Happy Sewing!