I'm so excited to show off my Halloween Mystery Quilt in the Haunted Halloween Quilt Along Week 4! This was such a fun quilt to sew up!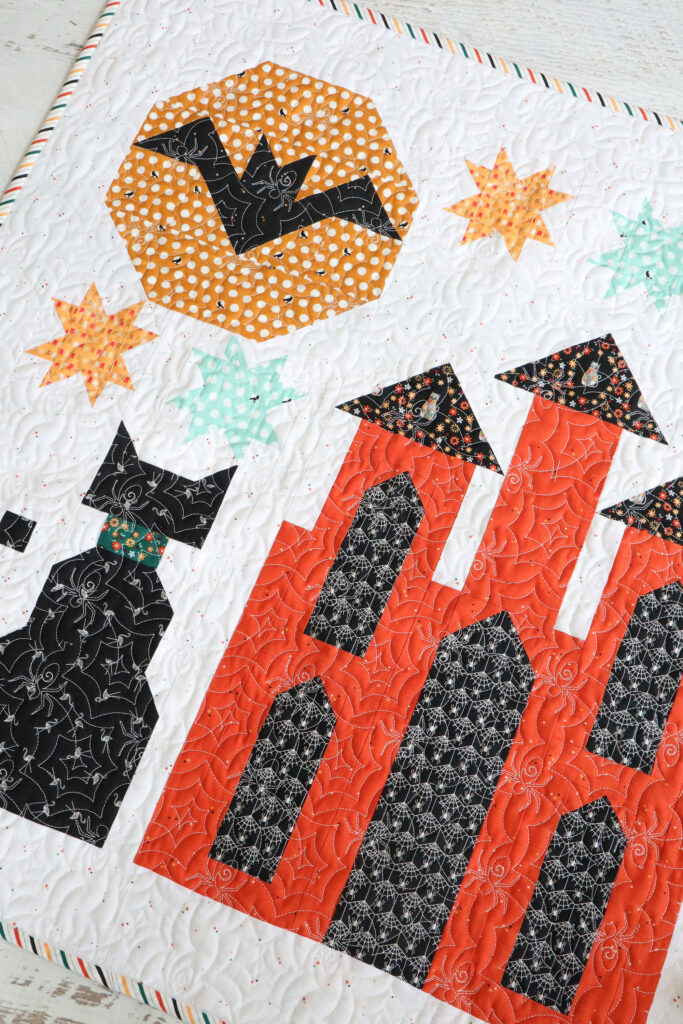 Fat Quarter Shop has been hosting a free Halloween Mystery Quilt Along for the last few weeks! It's been so fun making blocks each week, and we get to put them all together this week. You can find the blocks from the sew along each week here: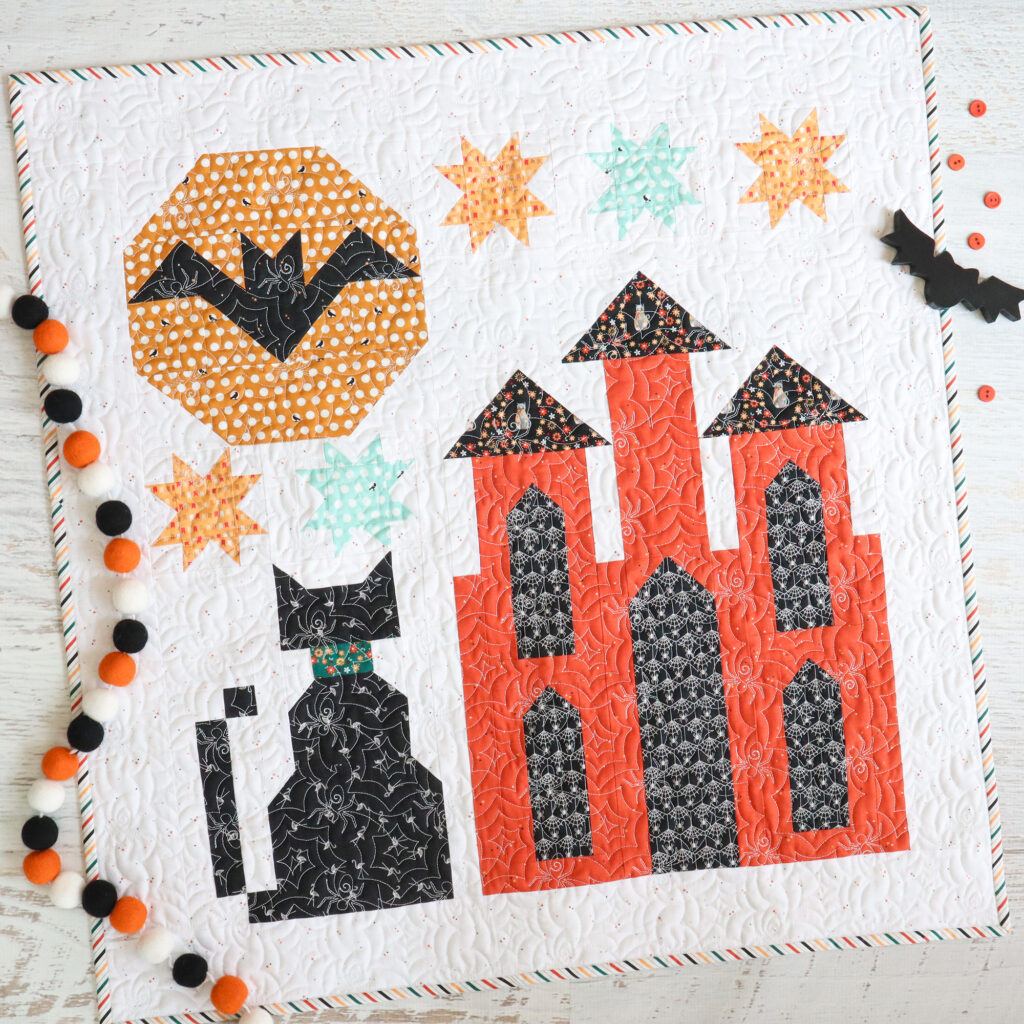 This was such a fun layout to put together. I am sewing along with my Haunted Adventure fabrics and for the binding on the quilt I used the cute multi-colored stripe from the collection. It makes such a fun frame for the mini quilt!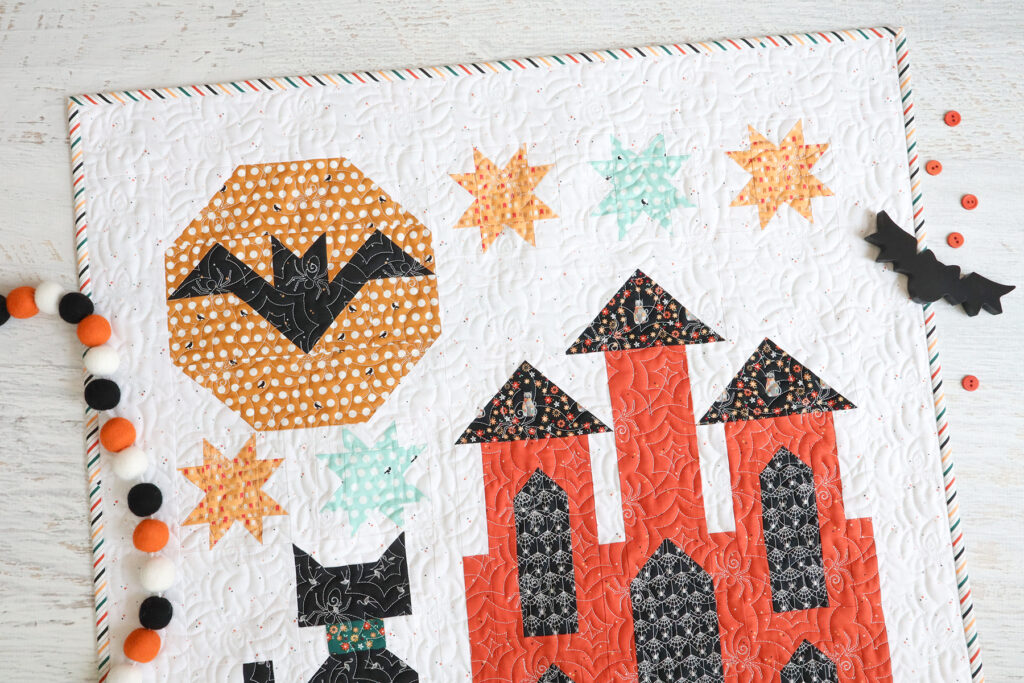 I used the main Mint print from Haunted Adventure for the back. I love how the little campers look!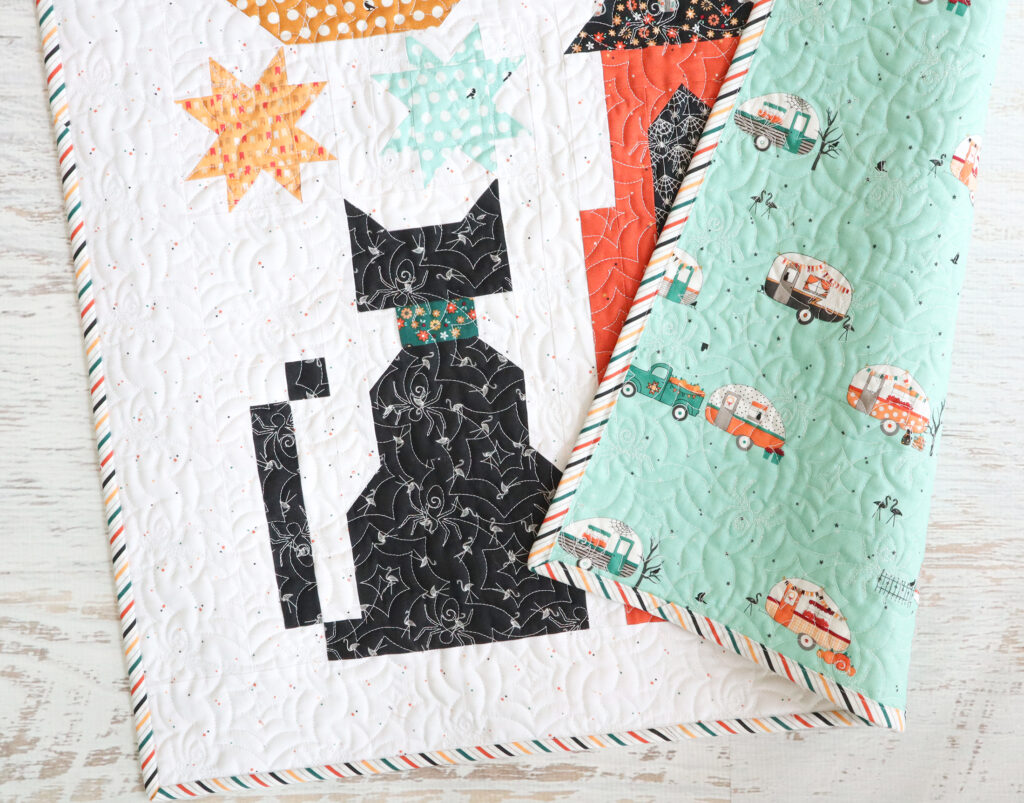 For the quilting, I used an edge-to-edge pantograph called Along Came a Spider on my Baby Lock Regalia. The design has spooky little spiders and webs on it!
Haunted Halloween Quilt Along Week 4
Click here for the free patterns!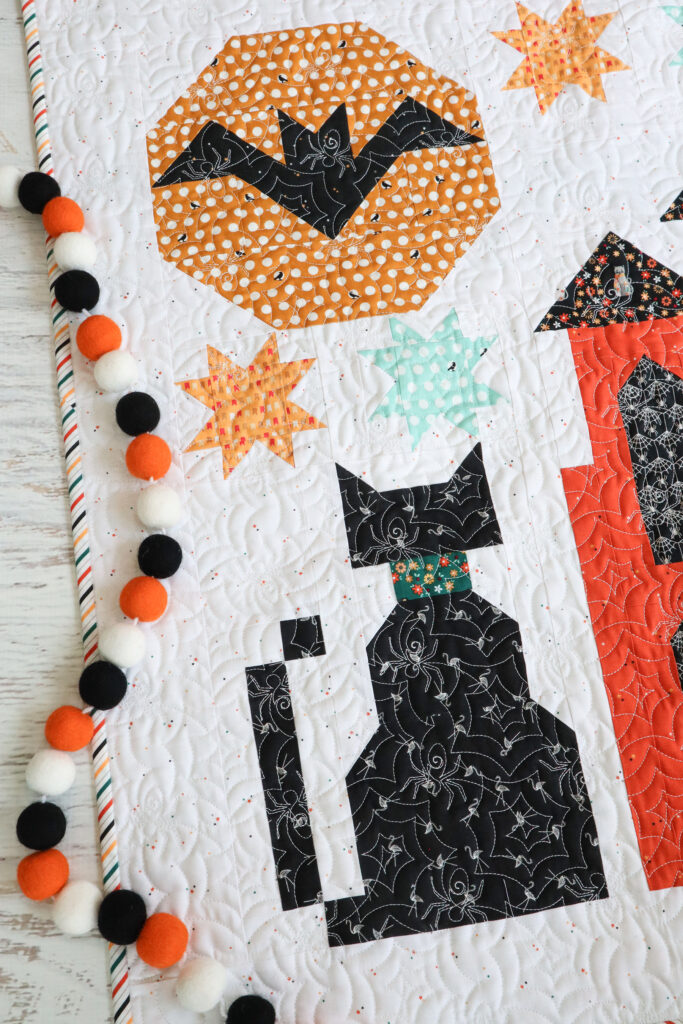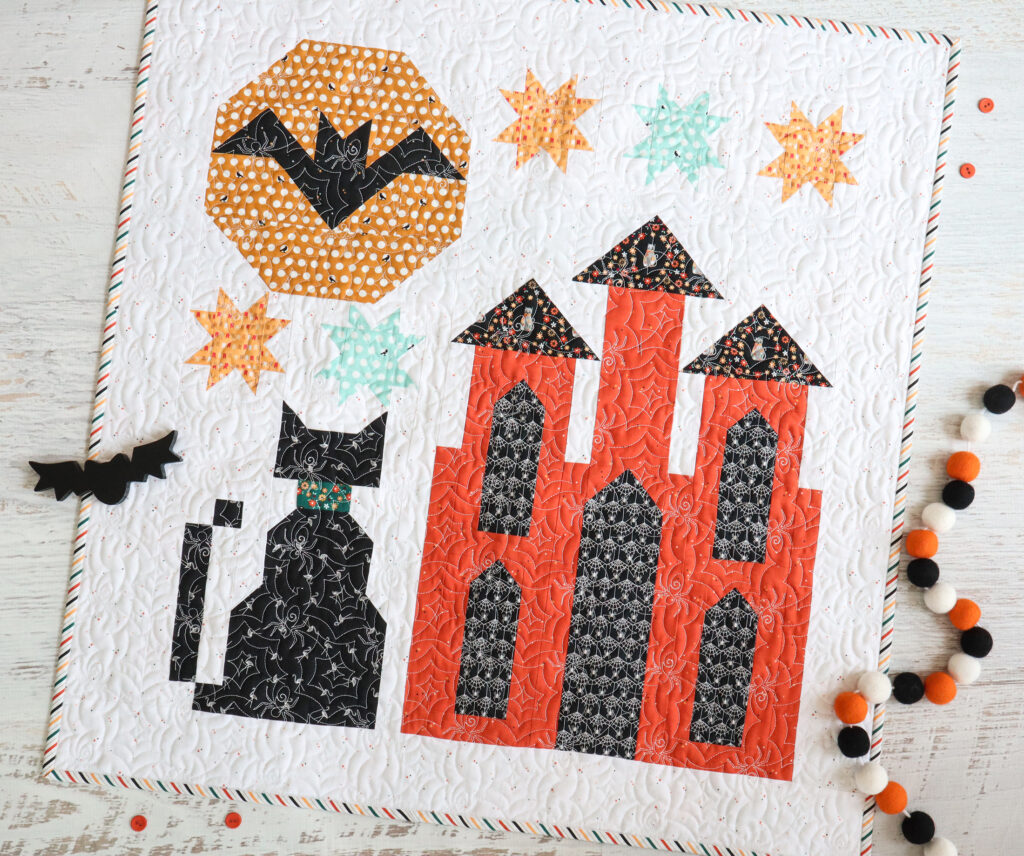 Have you been sewing along with the Haunted Halloween Quilt Along? There is also a fun stitch along going on at the same time if you love cross stitch patterns. The stitch along is free as well!