I'm super excited about the new sew along I'm joining in with! Lori Holt and Fat Quarter Shop are joining together to host the cutest sew along for Lori's new book, Kaleidoscope. I'm showing off my Kaleidoscope Runner Sew Along Big Block this week!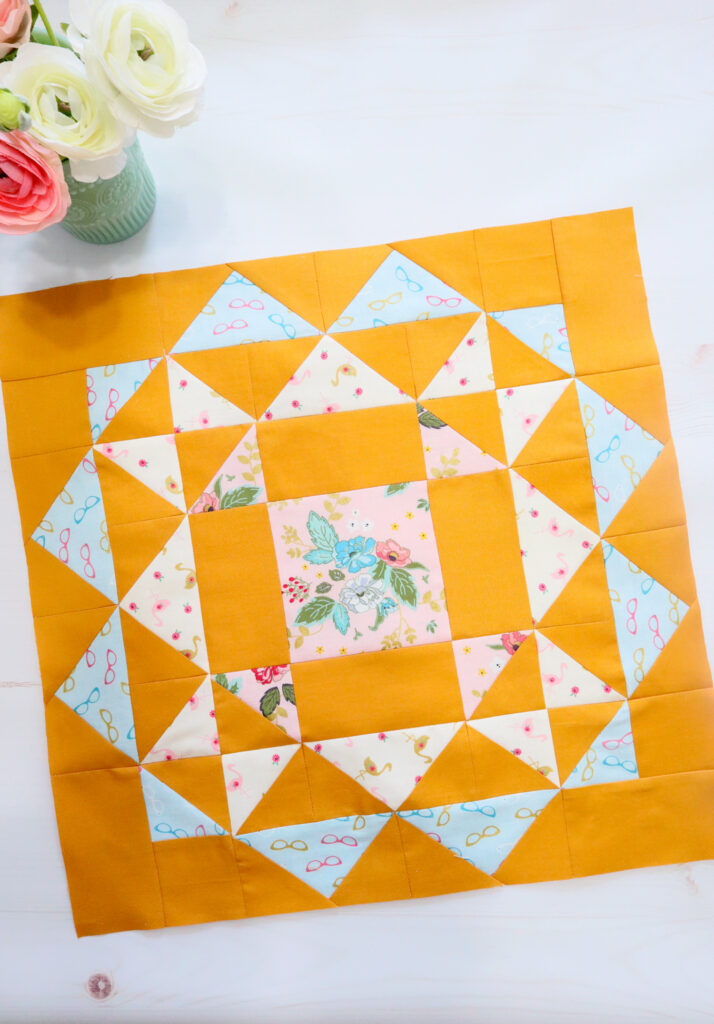 The Kaleidoscope Book has several different sizes of this fun block in different quilts and pillows – and there are fabulous cross stitch patterns too! It's such a great book. For the sew along, we are making up a table or bed runner using different sizes of the blocks in the quilt. It's going to be so fun!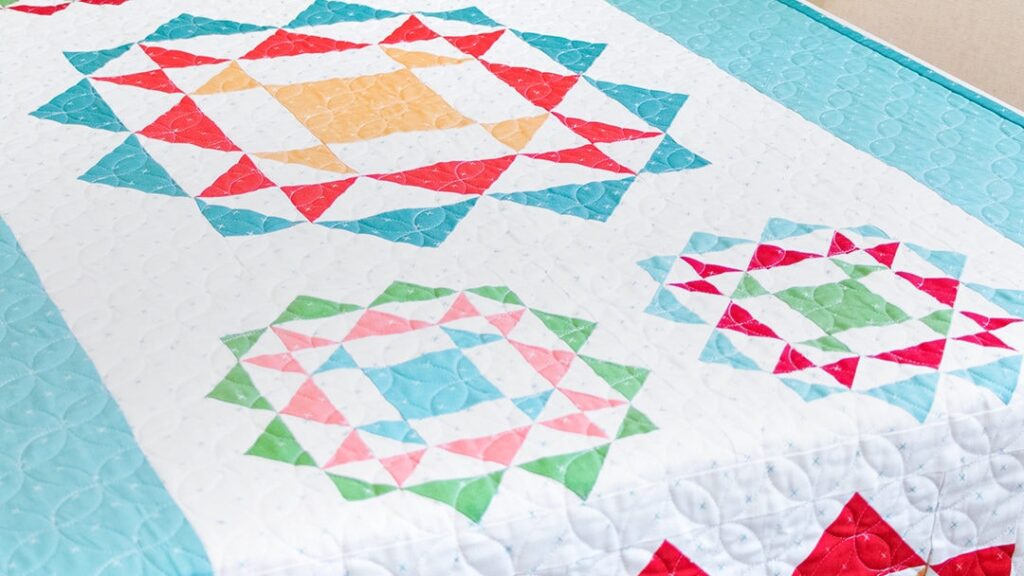 I'm using my Stardust fabric collection for the blocks in the quilt and a really yummy butterscotch (aff link) for the background. I am excited to see how the fabrics pop against that color as I put the blocks together!
Kaleidoscope Runner Sew Along Big Block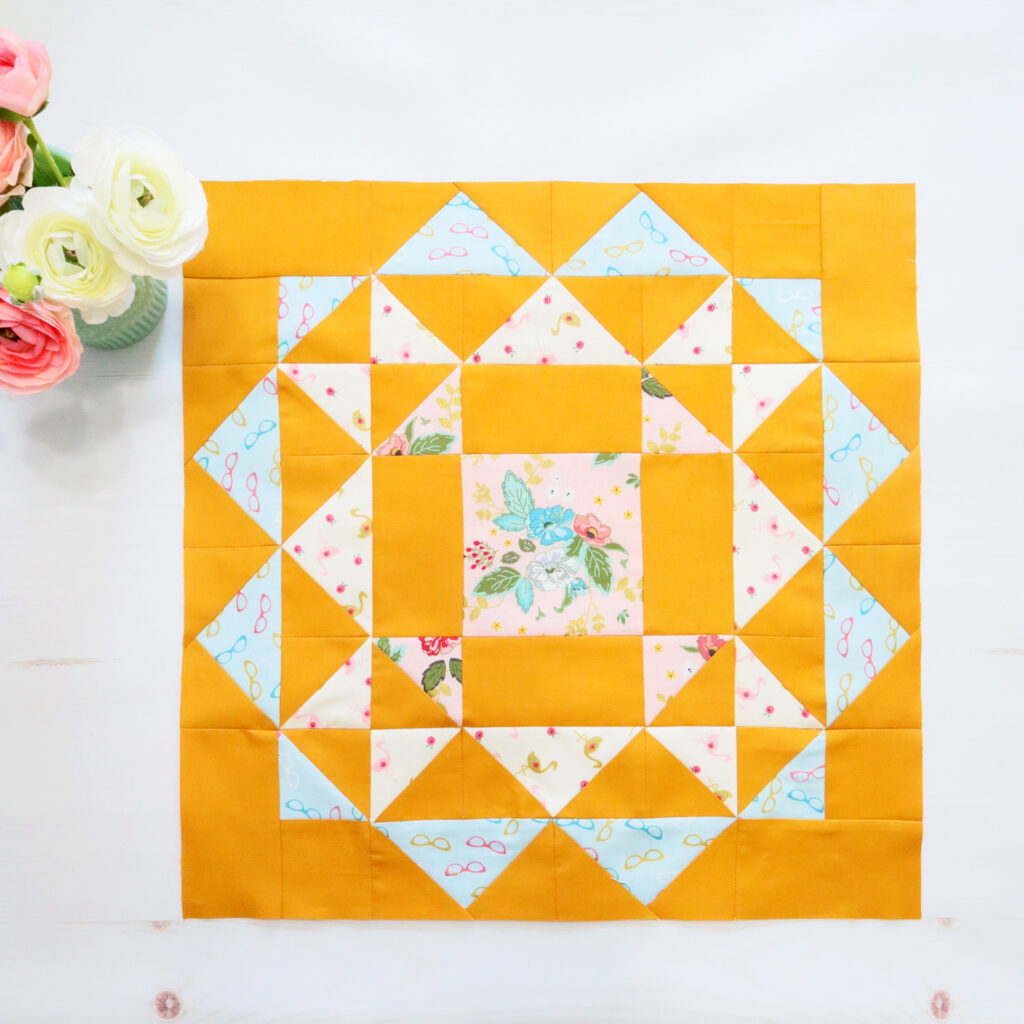 You can get the free PDF for the layout of the runner at Fat Quarter Shop but you will need to pick up the Kaleidoscope book so you can get the measurements and block instructions.
There are also kits available for the Runner if you want to make up one just like Lori's, in her sweet Bee Cross Stitch Fabric! You can find everything you need for the runner here. There is also a stitch along going on that you'll want to check out if you love cross stitch. The designs in the book are gorgeous!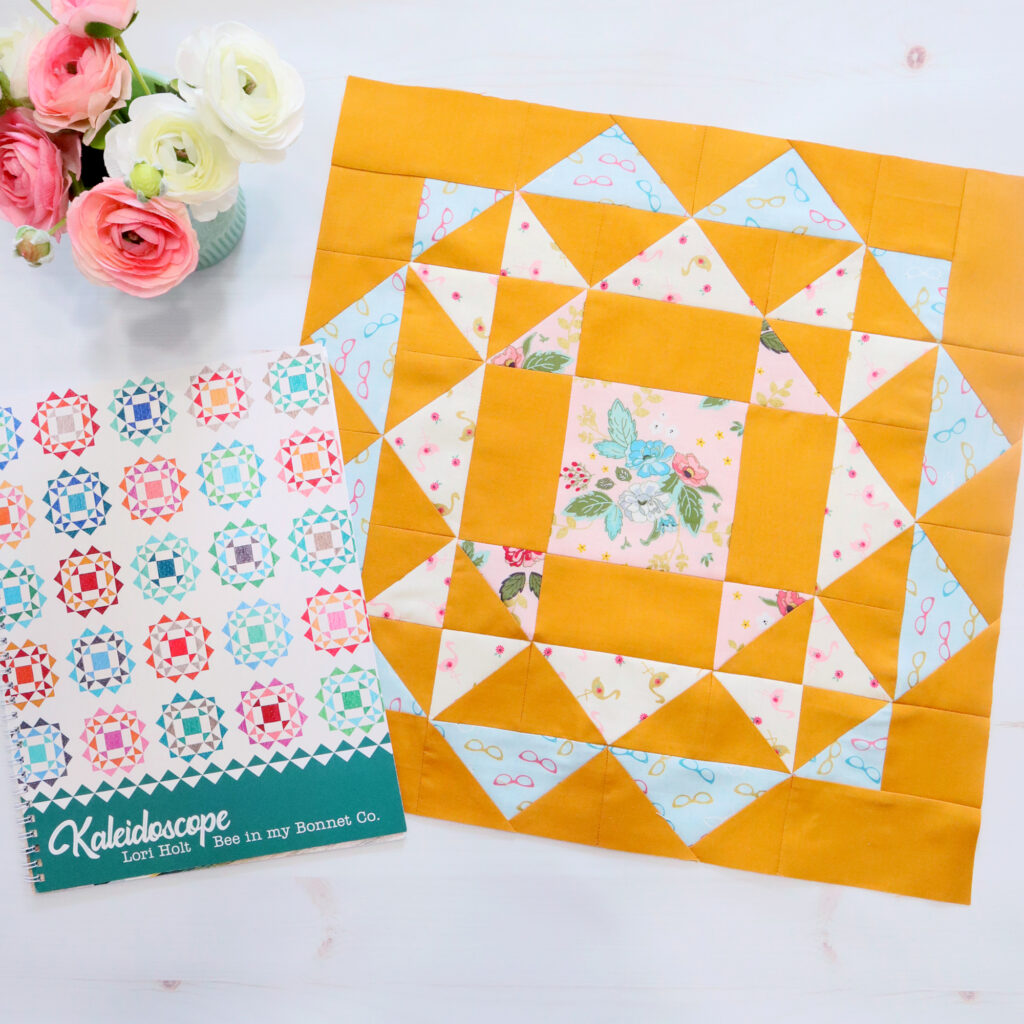 There are several of us sewing along with this and I can't wait to see everyone's blocks. I just love seeing a pattern made up in different fabrics – it's so inspirational!
You can check out the schedule there as well. This will only be 4 weeks so it's a great project to make up as the Summer winds to a close. I think I'm going to use this runner on the table all through Autumn! In addition to the inspiration every week, Lori and Kimberly are sharing video tutorials for the blocks to help you sew them up. It's all going to be so fun!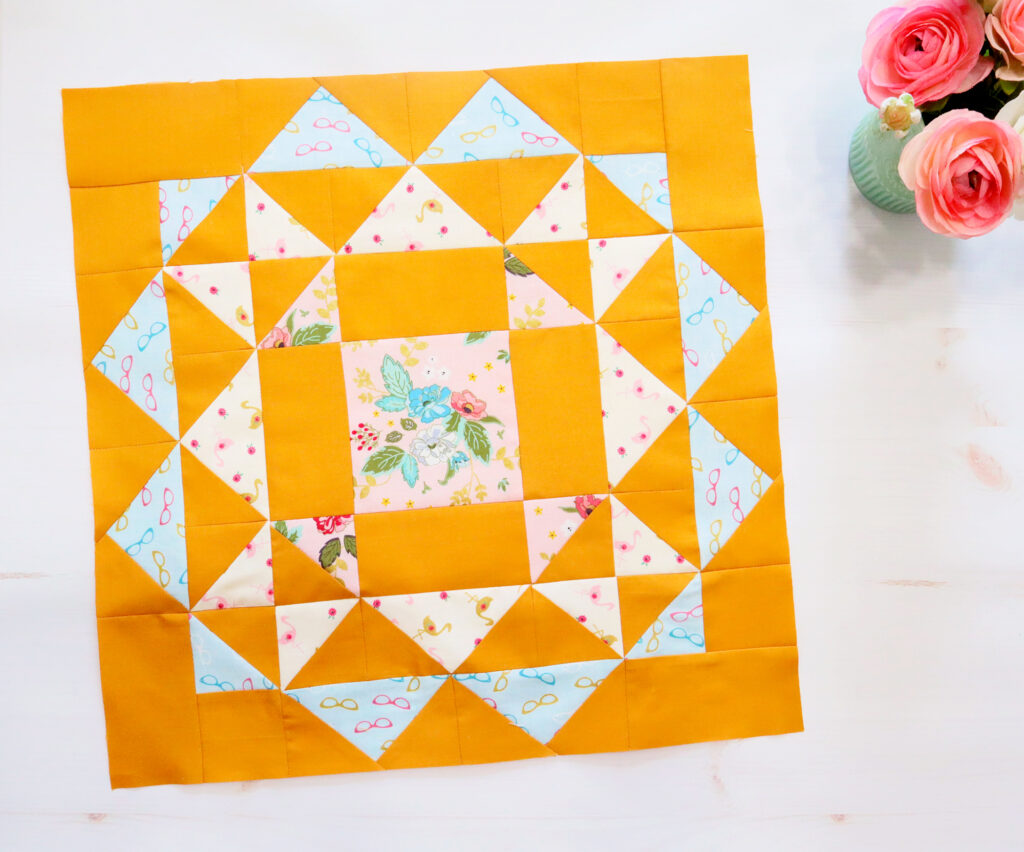 Make sure you check out all the amazing quilters and stitchers that are sewing along. You can also see all the people joining in and share your photos with the hashtag #KaleidoscopeSAL. Next week we'll be sharing the small blocks – I can't wait!