We are having so much fun in this sew along and I am loving seeing your blocks so far! This week we is the A Walk in the Woods Sew Along Week 2!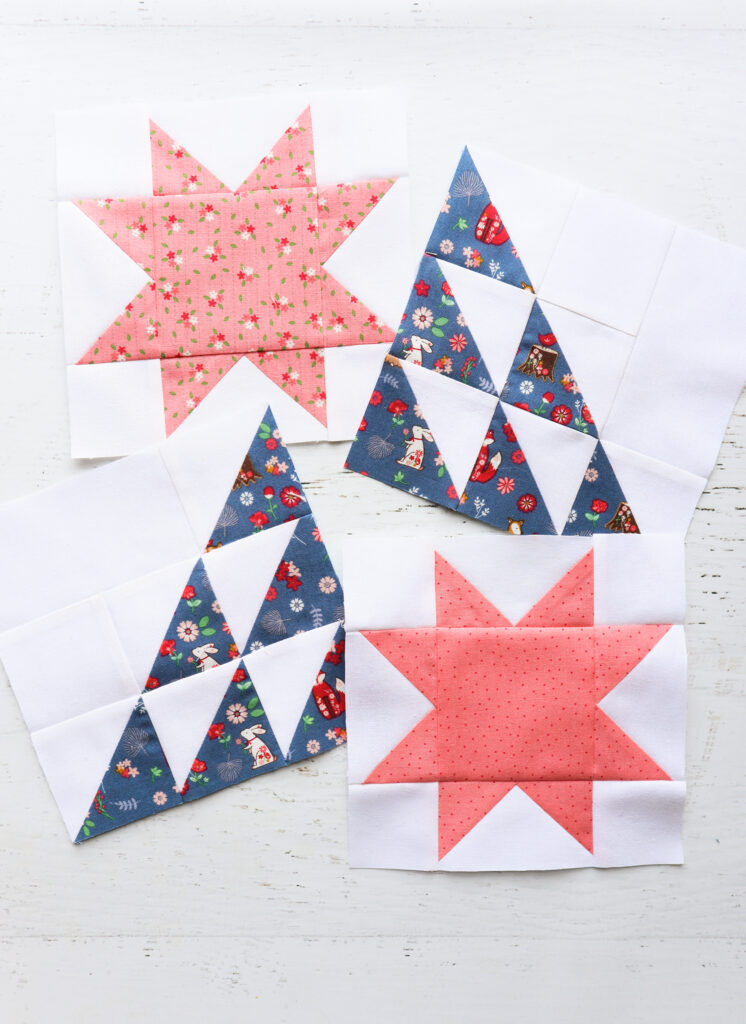 We are making up the A Walk in the Woods Quilt together! Every week we are working on a section of the block and then we'll put them all together!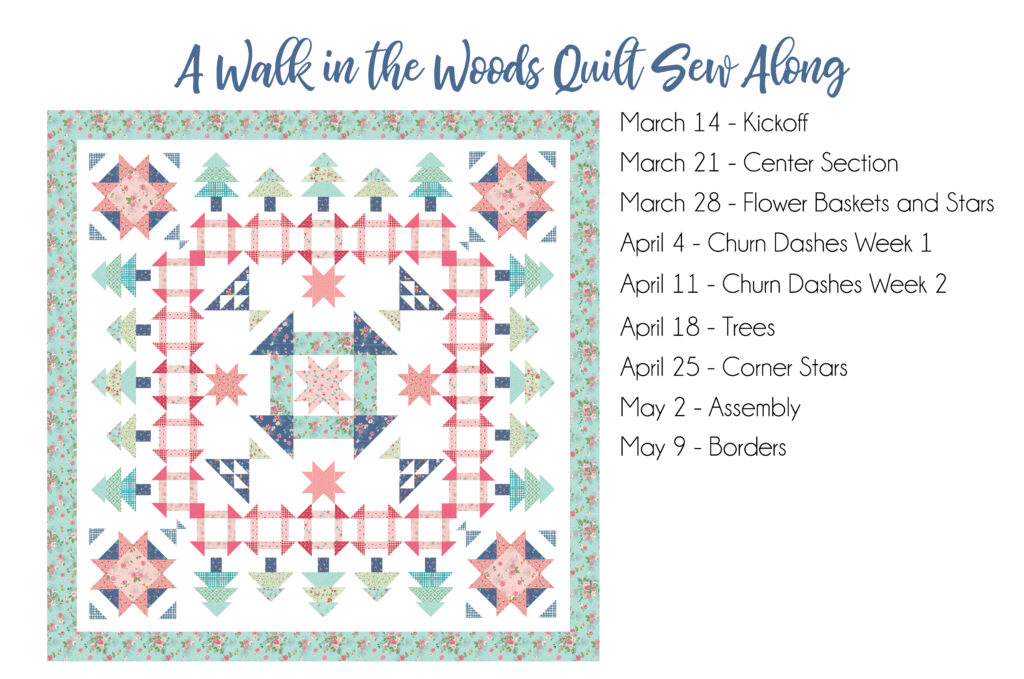 Last week we assembled the center churn dash and star of the quilt, this week we are sewing up the stars and flower basket blocks that surround the center. These are great blocks for practicing half square triangles and flying geese blocks.
A Walk in the Woods Sew Along Week 2
You will be making four star blocks and four flower basket blocks this week. I'll be giving tips for assembly as well as sewing through the blocks in this week's video – I'll be live on Monday, March 28, at 2 pm CT on YouTube and in my Facebook Group! The videos are free to join in and we have so much fun!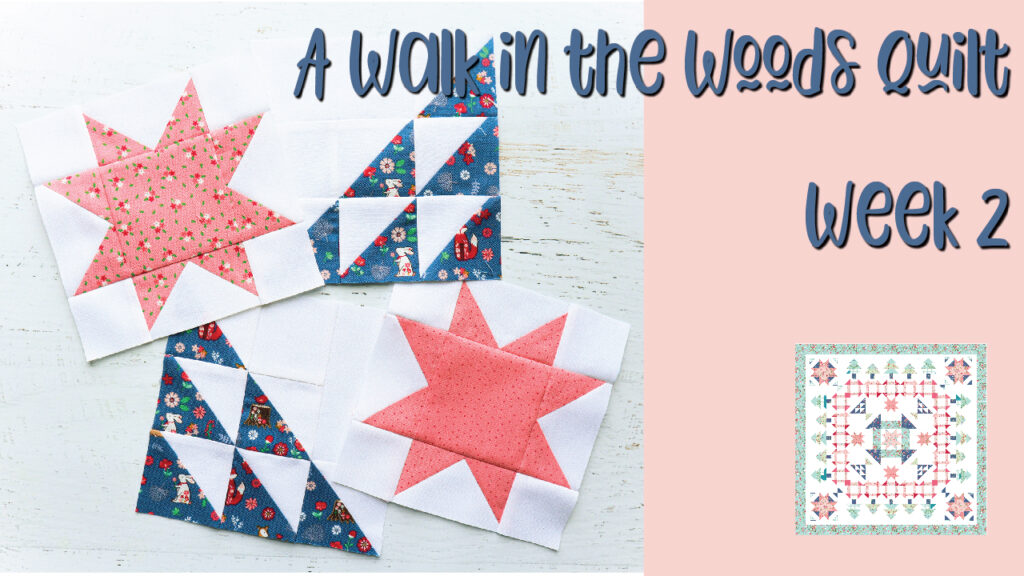 Brooke from Lady Belle Fabric is offering a 20% discount for anyone sewing along and making the A Walk in the Woods quilt! You can enter the code QAL walk in the woods in the comment section when filling out the form for quilting. (Code is good through July) Brooke and I are also partnering on a fabulous giveaway for those participating in the sew along! We are giving away Long Arm services for one person who makes up the A Walk in the Woods Quilt! To enter, you need to share photos of your progress each week and use the hashtag #AWalkintheWoodsSAL! We'll keep track of all the entries and announce the winner at the end of the sew along. Yay!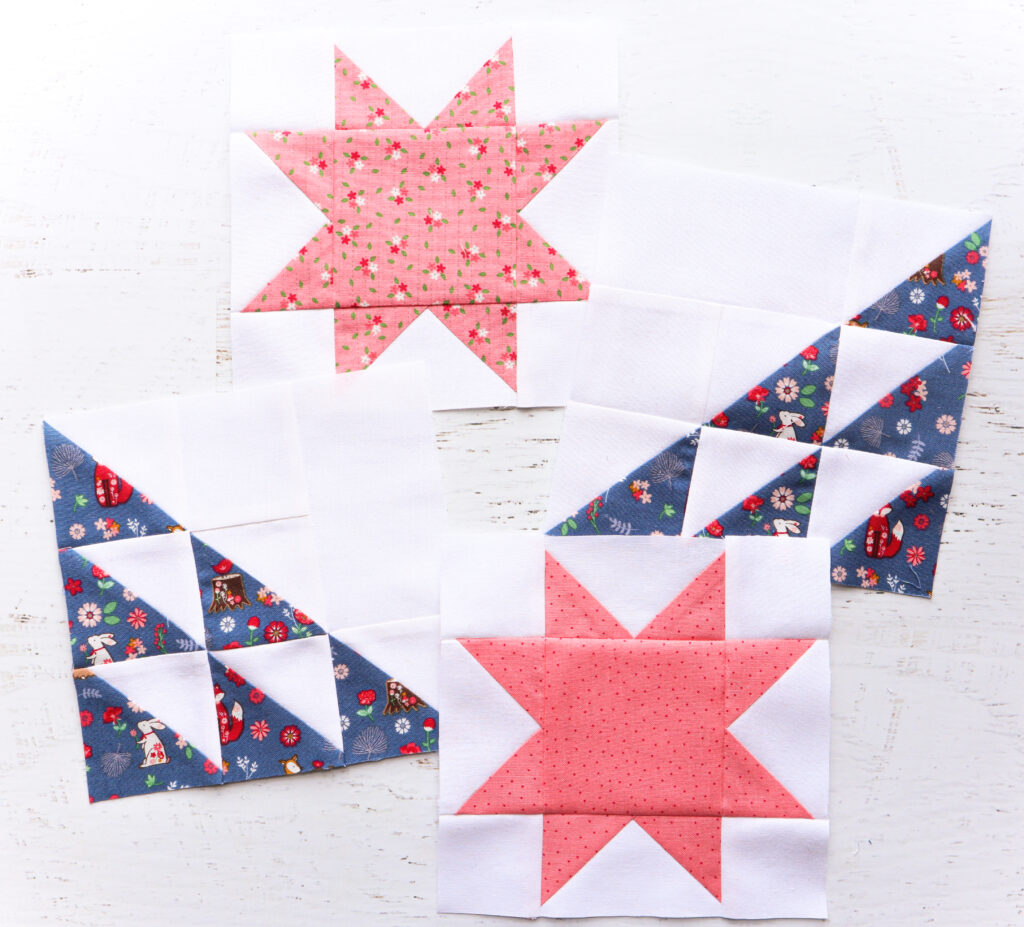 There are shops carrying Enchanted Meadow fabric and kits – you can find them here!