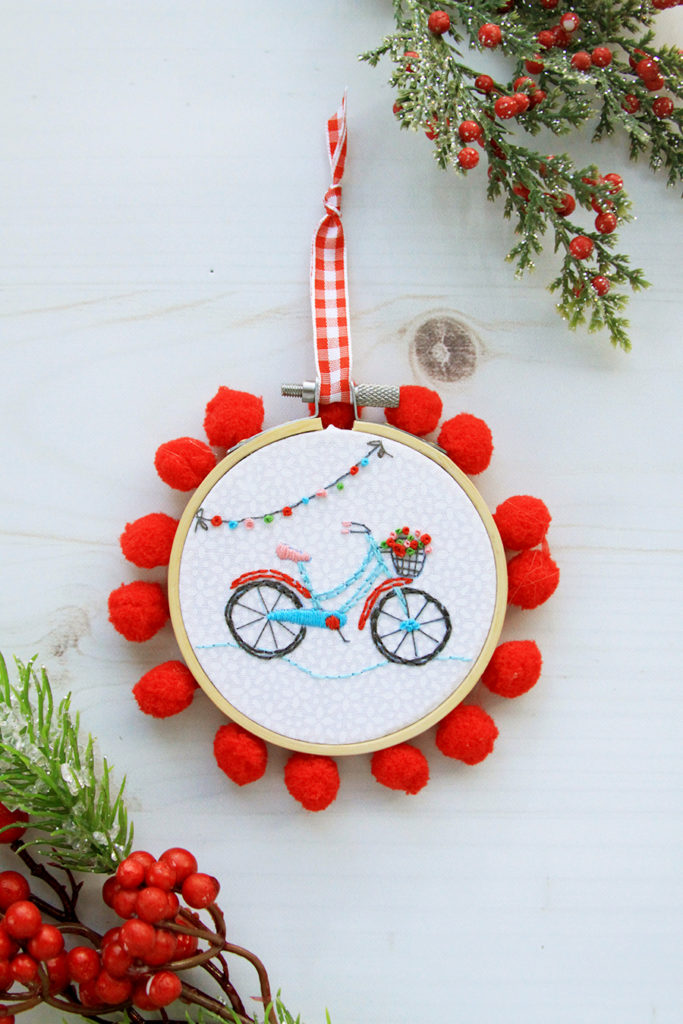 It's Day 4 of Ornament Week! Today I had to share one of my very favorite things – a floral bicycle – but in miniature form! Because every thing is cuter when it is tiny right?!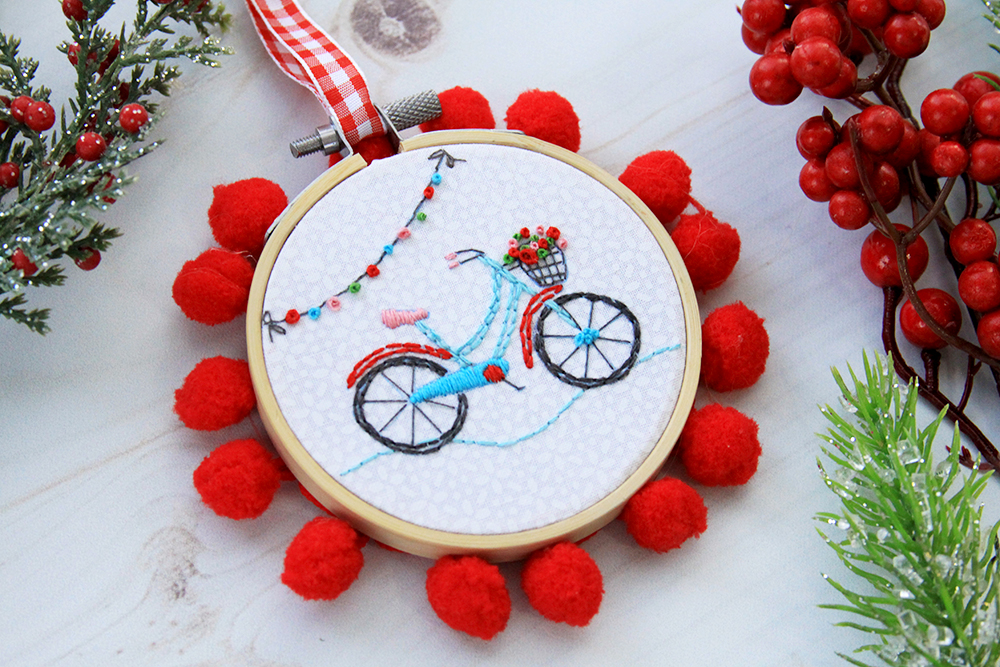 I had to make my bike aqua and red but you could definitely change things up for your favorite colors. I added in some cute little Christmas florals for the basket and cute Christmas lights too!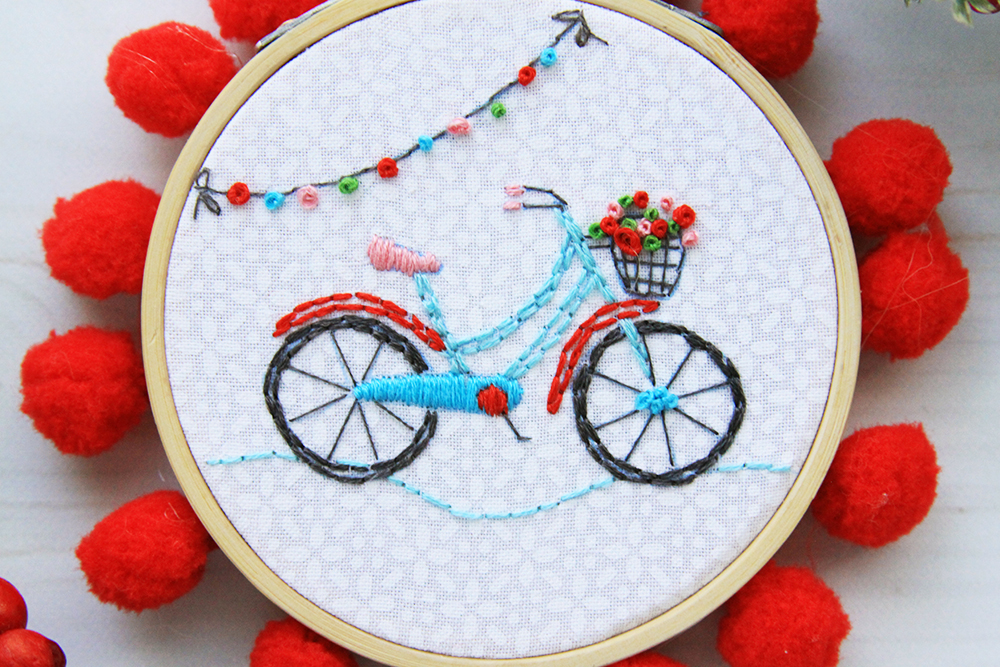 It's quick to stitch up – probably ony about 1 – 1 1/2 Hallmark movie's worth. Maybe I should start timing all my Christmas ornaments in the length of time it takes to make one while watching a Hallmark movie?! ;)
Sweet Mini Bicycle Embroidery Hoop Ornament
Materials:
5″ square of background fabric
3″ embroidery hoop
Aurifil Floss – 2 shades of aqua, red, pink, green and gray
Glue
Red pom pom trim
Marking Pen
Begin by tracing the embroidery pattern onto your background fabric.
Stitch the design using the photos as a color guide. All stitches are done with three strands of floss except for the tire spokes, handlebar, kick stand, basket and light string. Use one strand of gray floss for those.
Stitch everything with a back stitch except for the following – use French Knots for the flowers, the Christmas lights and the front center wheel cover. Use a satin stitch for the chain cover and the bicycle seat. Use straight stitches for the tire spokes and kick stand.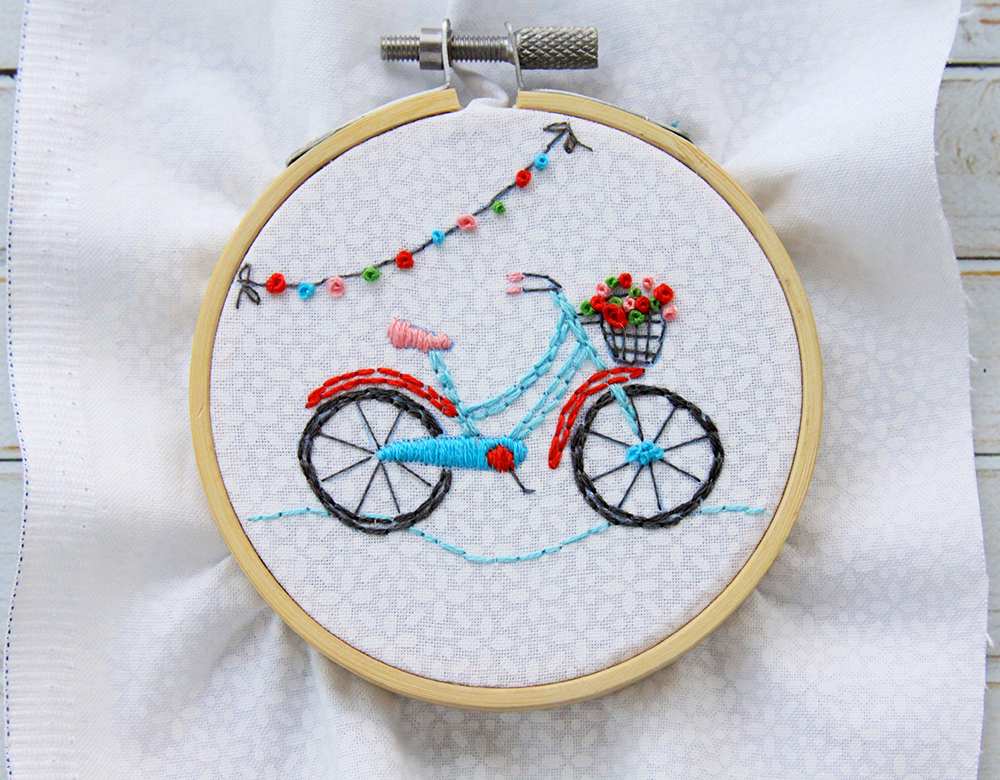 Finish the back of your hoop, add some pom pom trim and a ribbon for hanging!