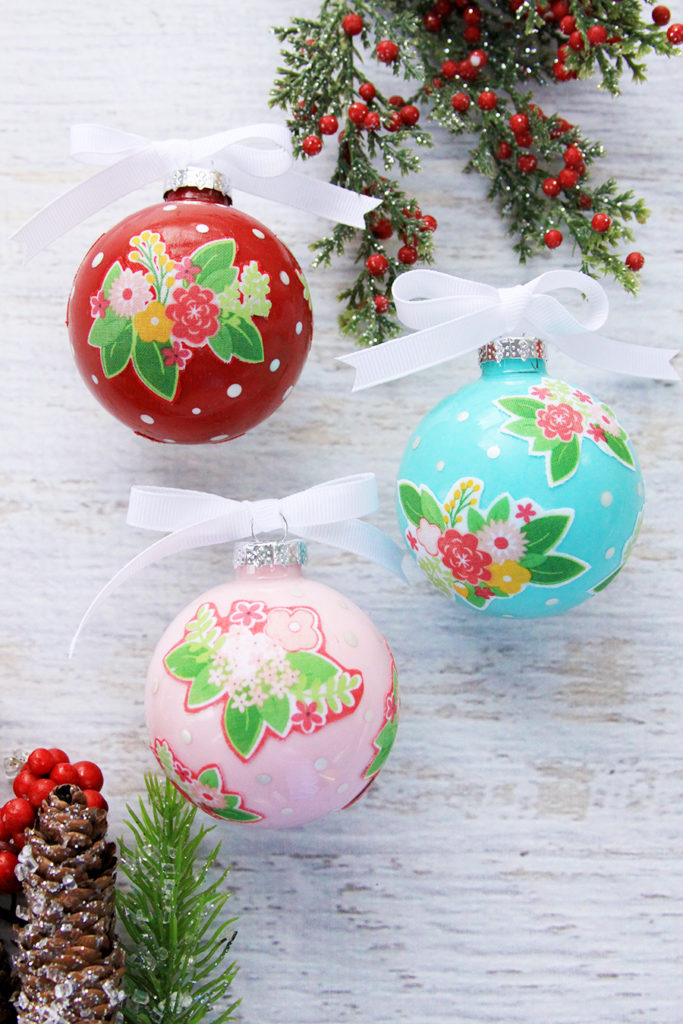 I've always loved the look of vintage ornaments! The bright colors are so perfect and fun! I just had to combine that with some of the florals from Vintage Adventure fabrics and I love how these sweet Colorful Floral DIY Ornaments turned out!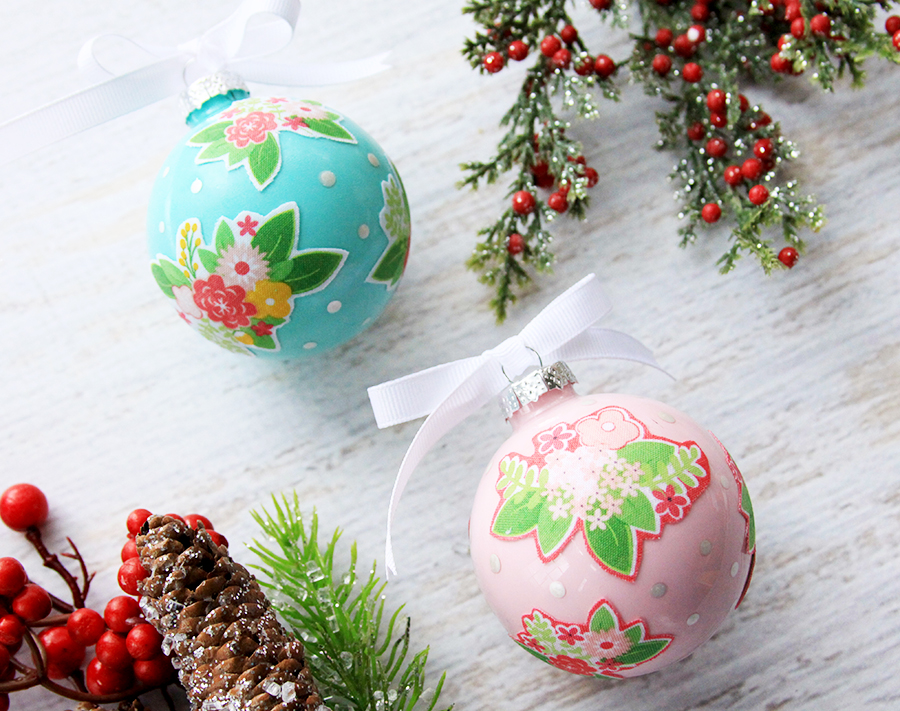 I love how they have the look of hand painted ornaments but they are so much easier to make! They are a combination of paint and Mod Podge and it's so simple to make several at once. You can really customize them too by changing up the colors of paint you use inside.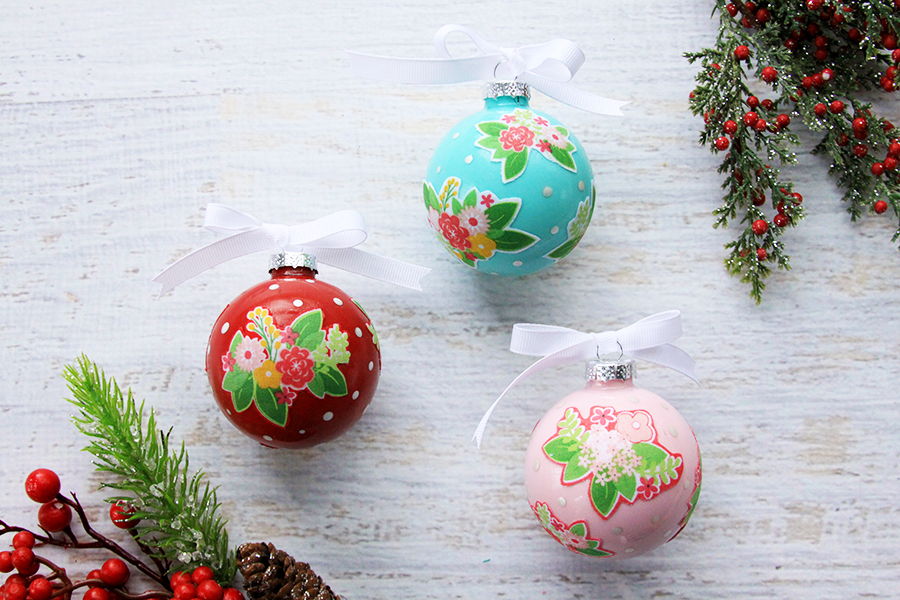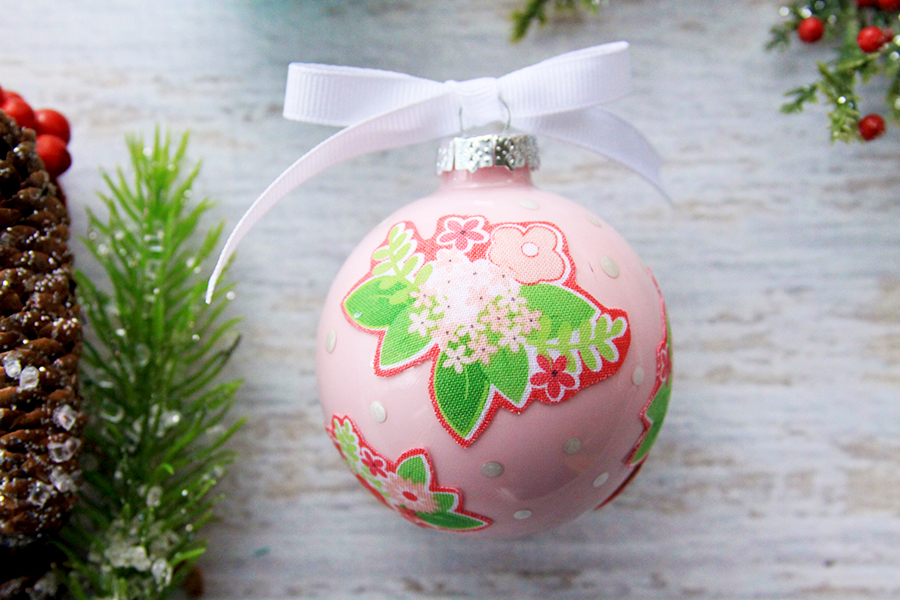 Colorful Floral DIY Ornaments
Materials:
Glass Ornament Balls
FolkArt Multi Surface Paint in whatever colors you'd like – I used Patina, Cardinal Red, and Baby Pink
Mod Podge – Glossy
Brush
Fabrics for outside of Ornaments. I used my Vintage Adventure fabrics in the florals – white, pink and aqua
FolkArt Metallic Pearl
Begin by pouring the paint in the glass ornaments. You'll need about a tablespoon. I recommend adding some, then swirling and shaking it around (with your thumb over the hole), then adding more paint as needed. If you add too much it adds to the drying time.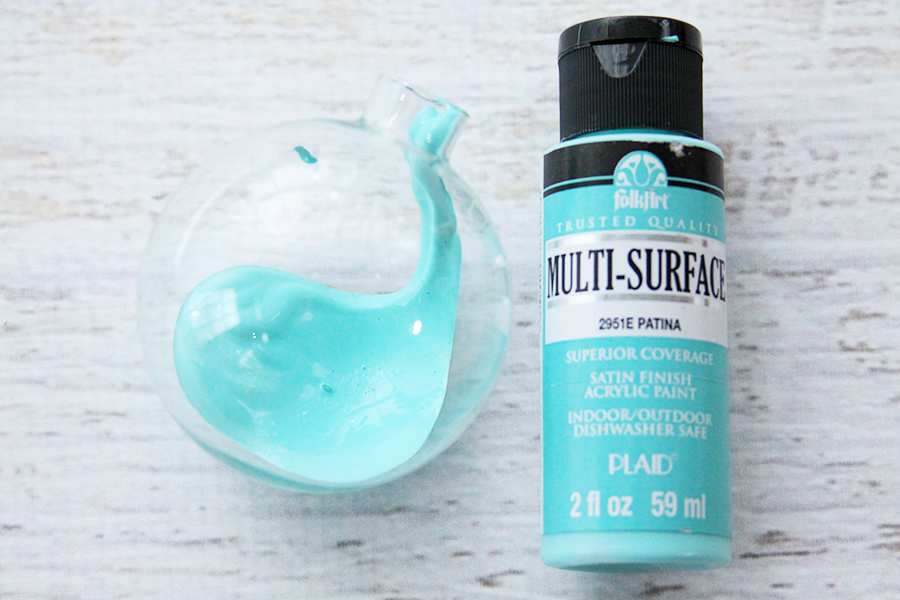 Place your ornaments in a cup or someplace they can dry upside down and let them dry overnight. The Multi-Surface paint has such a great coverage that it's easy to fill the ornaments and have a gorgeous bright color inside without worrying about light spaces.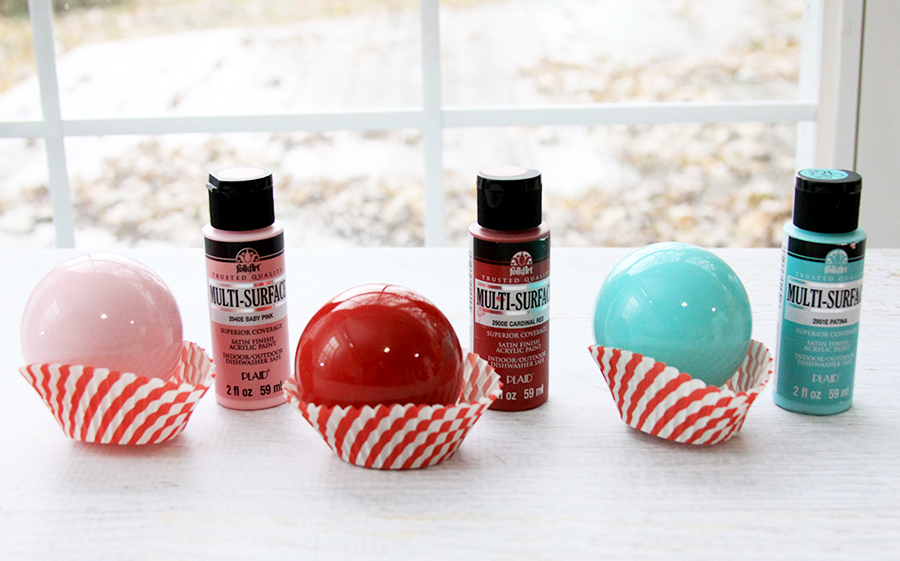 Cut out the fabric pieces you're using on the ornaments. Apply a light coat of Mod Podge on the wrong side of the fabric and place the fabric on the ornament. Keep adding pieces of fabric until the ornament is as covered as you'd like. Brush a light coat of the glossy Mod Podge over the top of the fabric, overlapping just a bit onto the glass to seal the edges.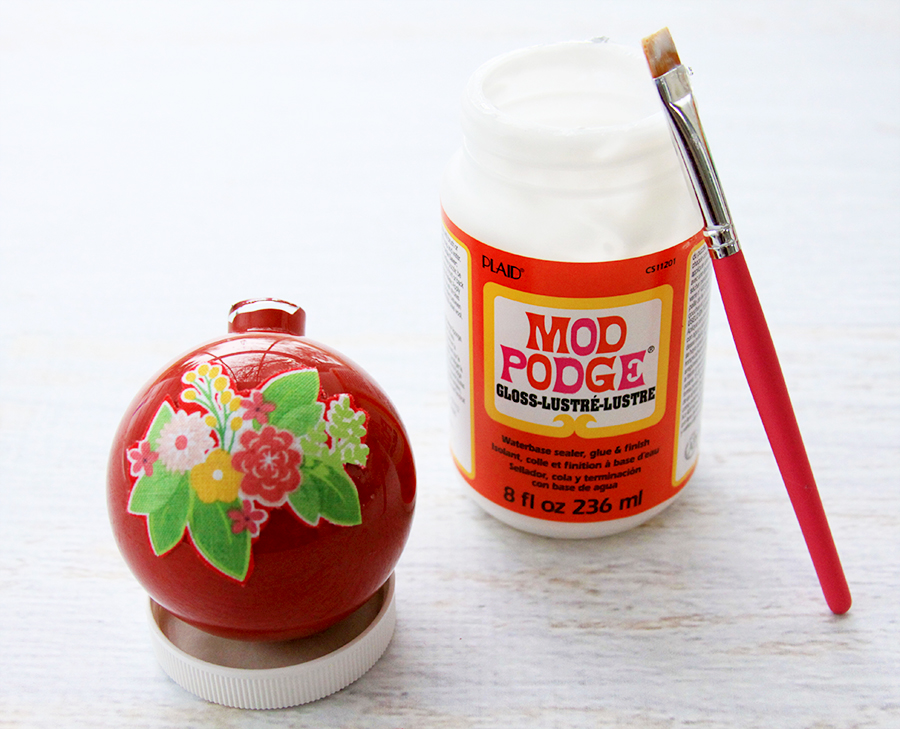 Once the fabric is dry enough to handle, use the end of a paintbrush to add little pearl polkadots in the spaces around the ornament where there isn't fabric.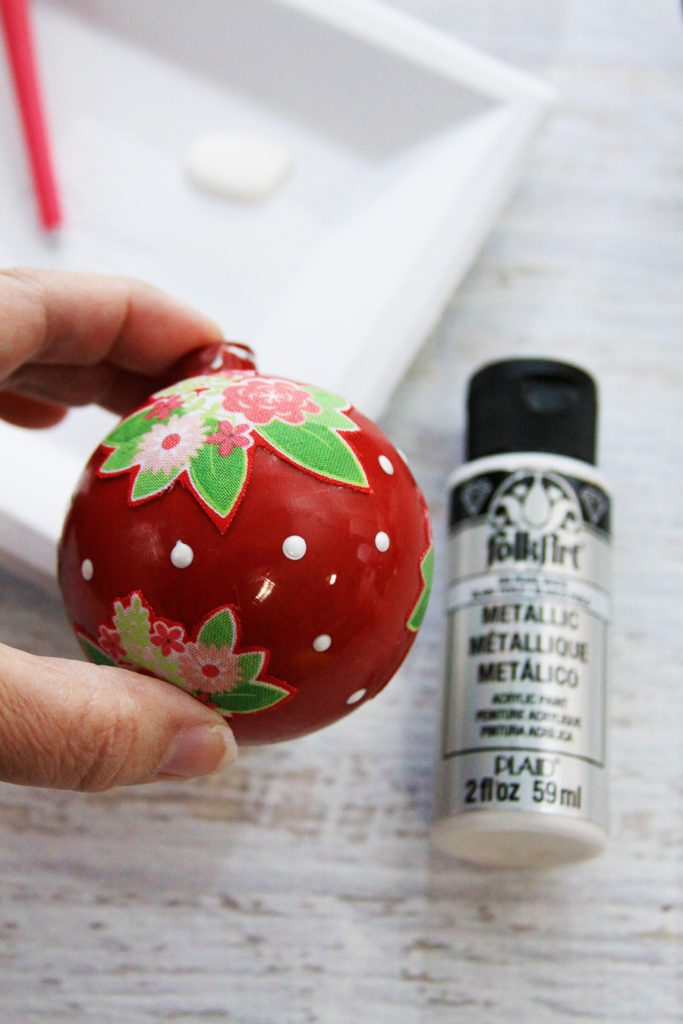 Let the ornaments completely dry – I recommend 24 hours. Place the tops back in and if you'd like, finish them off with a little ribbon bow!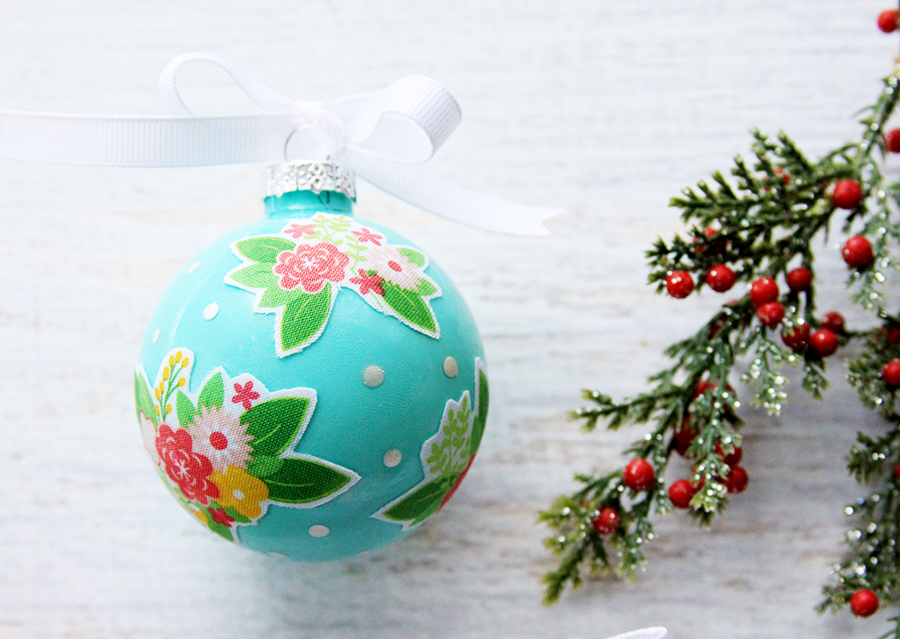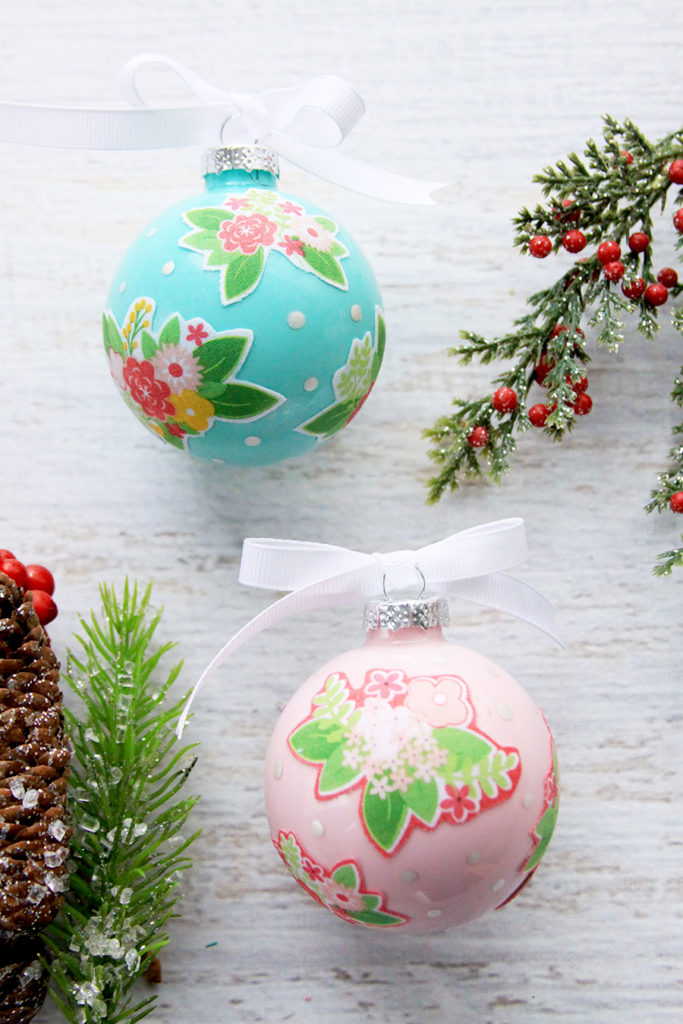 Now you can decorate your tree with some vintage inspired colorful floral diy ornaments!