I have a fun new Dainty Daisy Leopard Love Mini Quilt to show off today! Last month I took a class at Garden of Quilts to make up this quilt, and I love it how it turned out so much!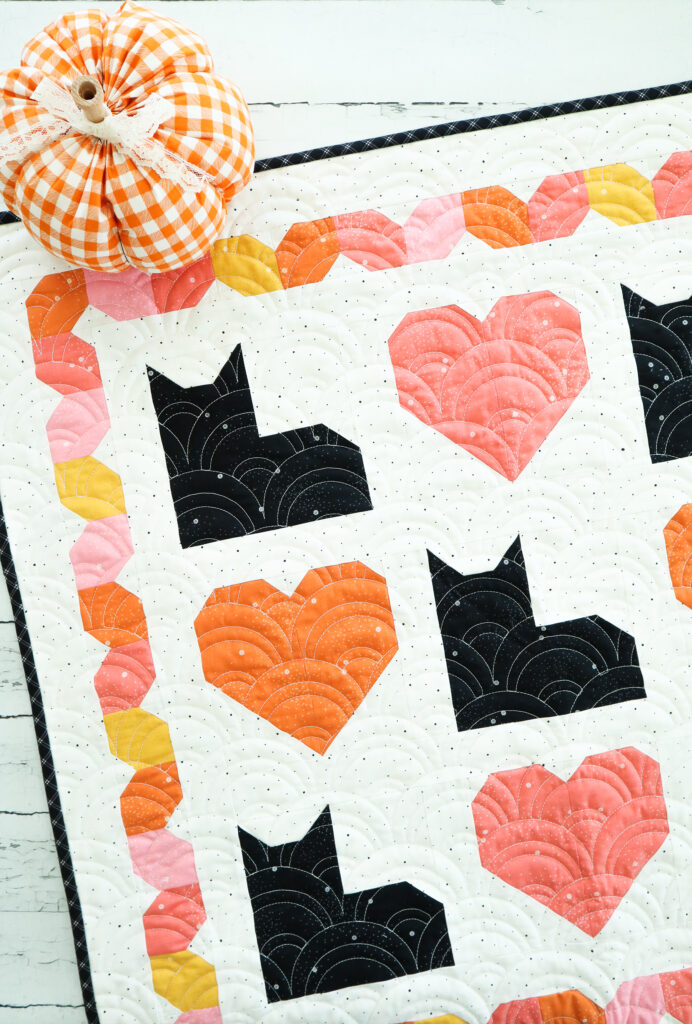 At Garden of Quilts, I wanted to take a few classes in addition to the classes I taught. It was so fun and relaxing just to sit and sew and make new quilty friends! One of the classes I took was Amanda Niederhauser's Leopard Love class. I chose to make up my version of the quilt in my Dainty Daisy fabrics!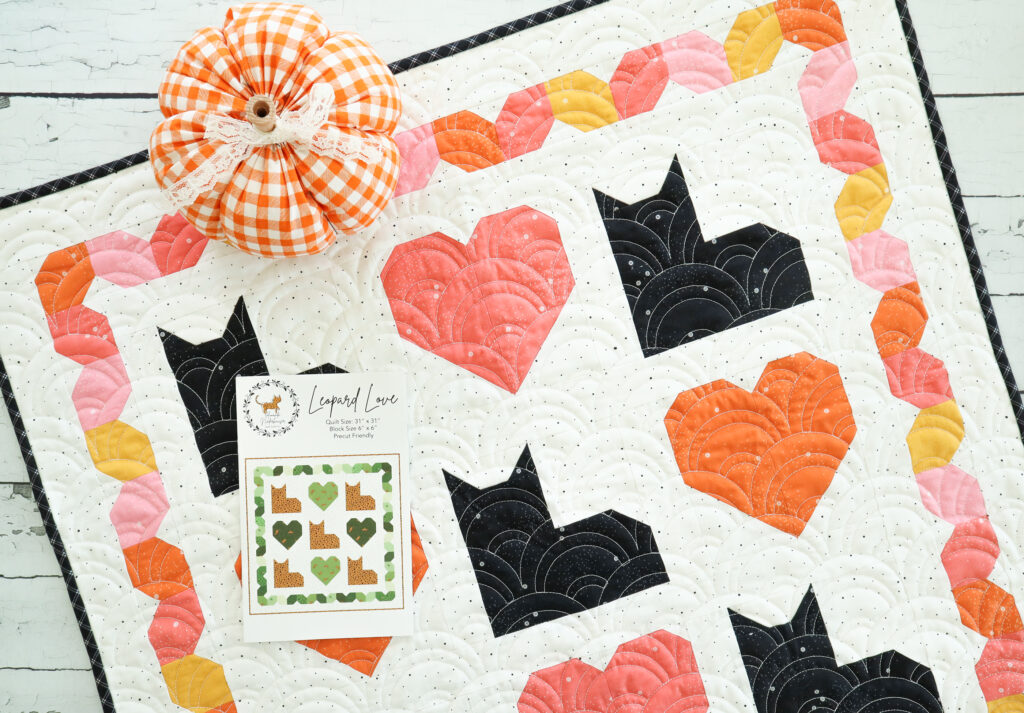 I chose the black Dainty Daisy as my kitties and the pink, lipstick, orange, and honey as the hearts and border. Isn't that border fun?! I love it! I wanted a cute take on a Halloween quilt that I could really use any time of year.
Dainty Daisy Leopard Love Mini Quilt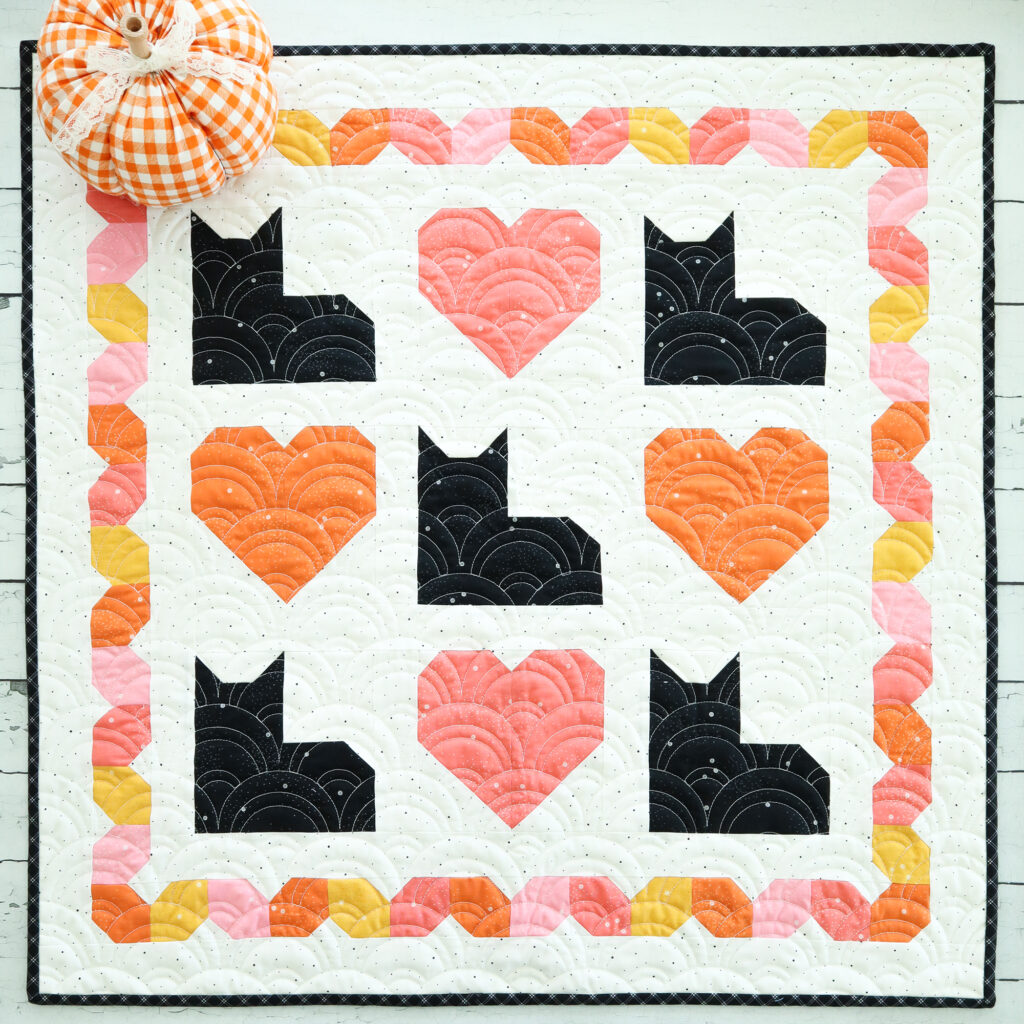 You can find Amanda's pattern in her shop!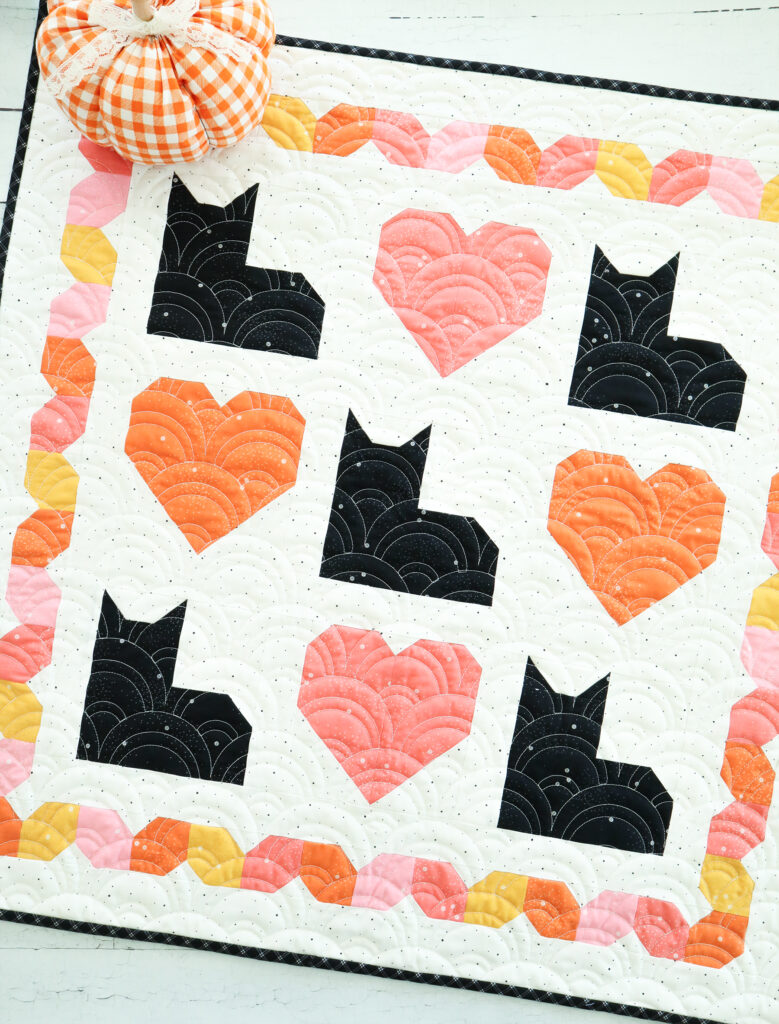 I love that pieced border – it's so fun, and it was really quick to put together. It adds so much to the quilt, I think!
I quilted the mini on my Baby Lock Regalia with a pattern called Happy as a Clam. This fun take on a clamshell design looks so cute with the little kitties!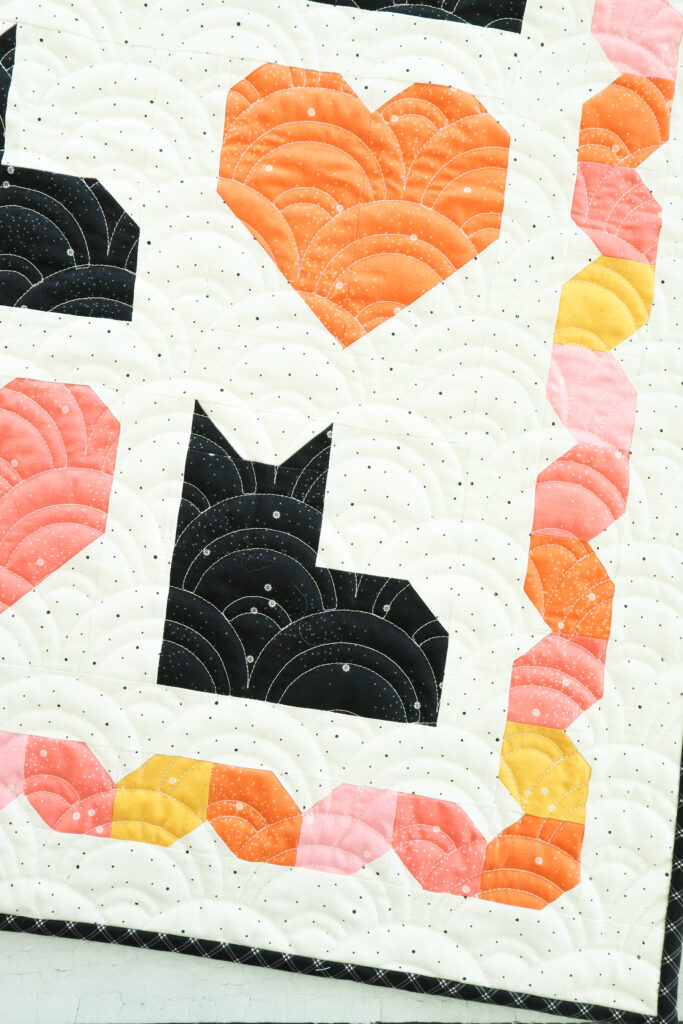 The background of my quilt is a new Riley Blake Designs basic called Dapple Dot. It has little dots (shocking, I know lol) that are scattered randomly over the background in different sizes. I love the added interest it gives to the background!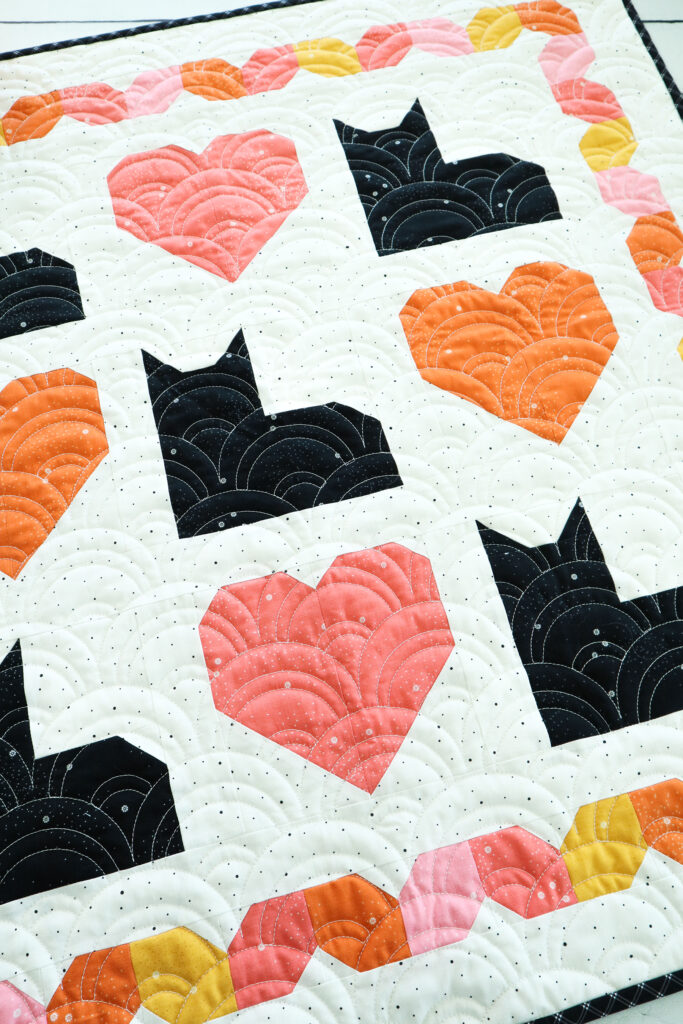 If you or a friend loves kitties, I definitely recommend this fun Leopard Love quilt! And make sure you check out all of Amanda's other quilts – they are all so great!! I'd love to know what you think of my Dainty Daisy Leopard Love Mini Quilt!