I have an exciting new addition to the sewing room! I have the most beautiful new machine and I can't wait to tell you all about stitching with the Baby Lock Sashiko Machine!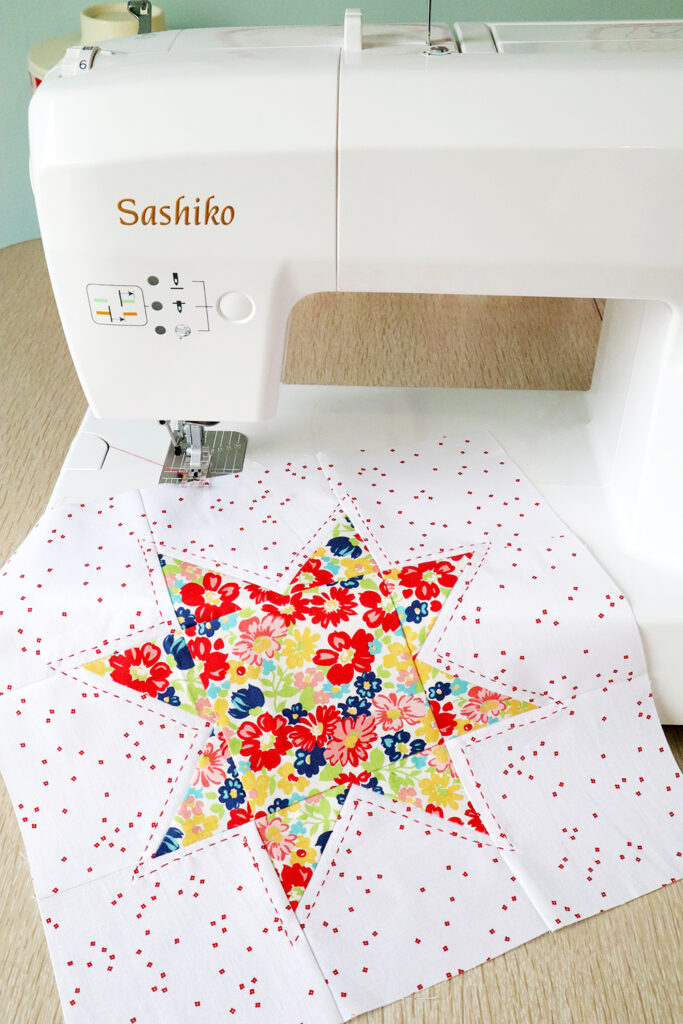 The Baby Lock Sashiko is a machine that does a lovely running stitch! It is a beautiful decorative stitch that you can use to embellish all sorts of projects. I have a ton of fun new things coming up to show you with it!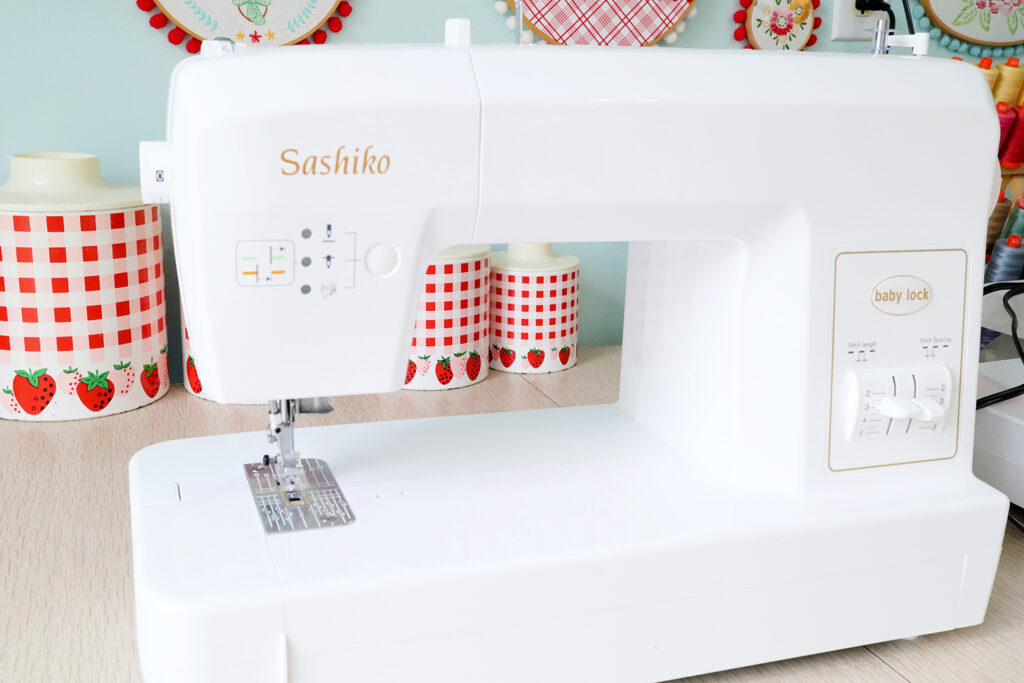 The Sashiko machine does a stitch that is similar to an embroidered running stitch but it is so much faster! You can adjust the stitch length and space between the stitches easily with the dials on the machine.
It's really fun to use too! If you notice in the photos – you don't use a top thread with the machine, there is only thread in the bobbin. The needle and a little guide pull the thread up with each stitch to create the strong running stitch.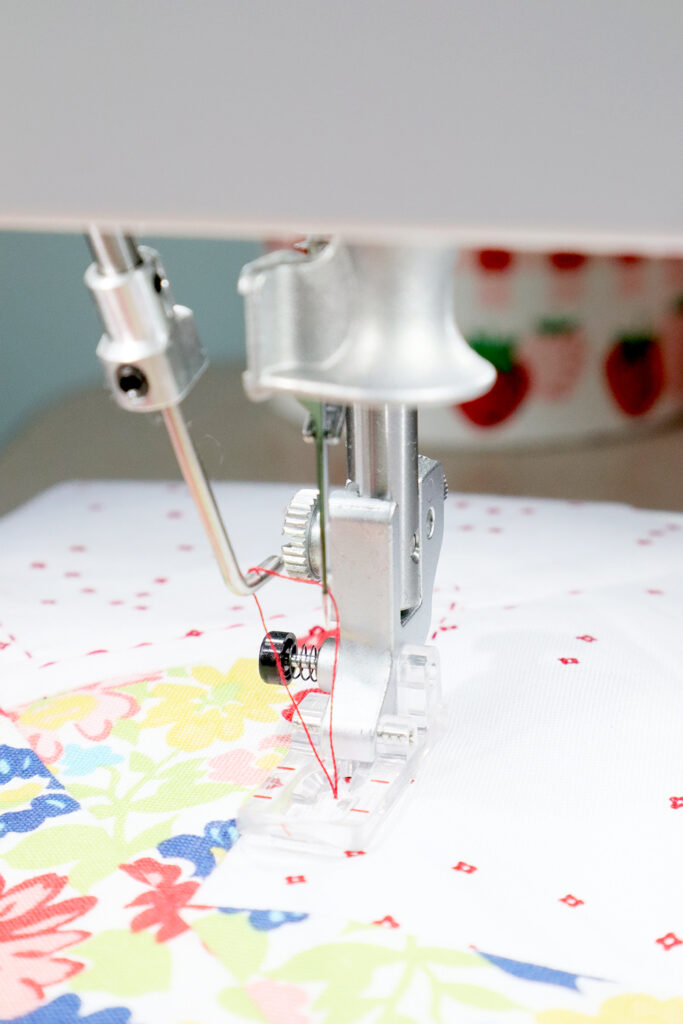 Stitching with the Baby Lock Sashiko Machine
You can see how great it looks on my sweet little star block!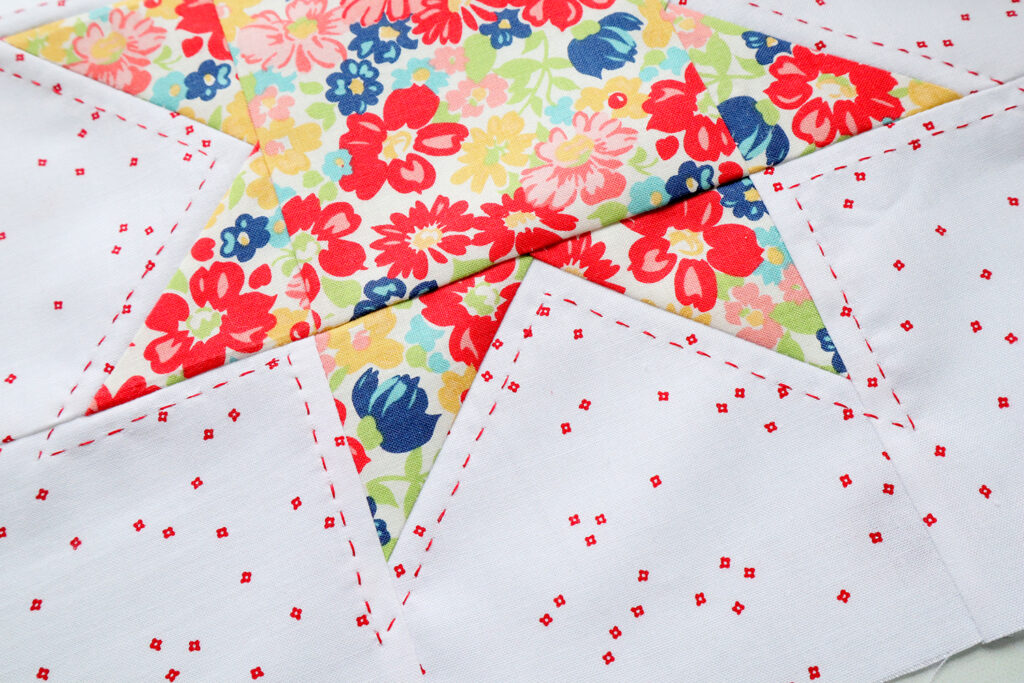 Last week I shared my Vintage Treasures quilt I sewed up. I'm adding Sashiko stitching to all my star blocks before quilting it! It is looking so gorgeous and the star blocks really pop now! I can't wait for you to see it when it's all finished.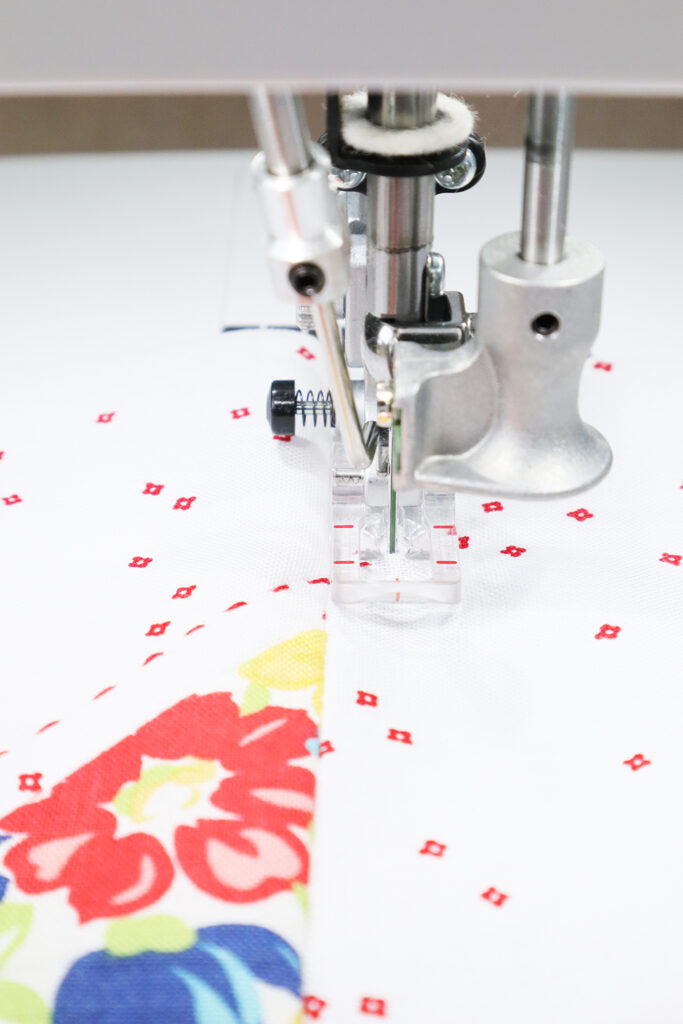 The presser foot makes it so simple to work around the blocks as a guide. I'll be doing more than just embellishing quilts too though. You can use the machine to create decorative stitching on bags, pillows, apparel and more.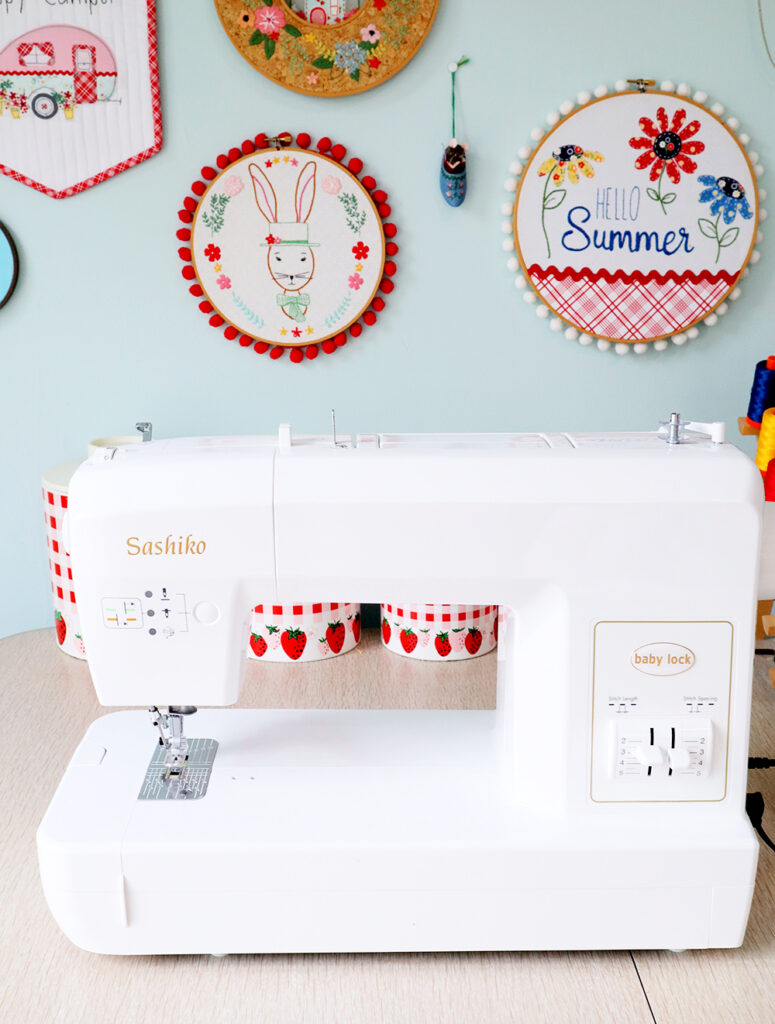 I'm so excited to share my adventures with this new machine with you all! You know how much I love embroidery and I can't wait to add that hand embroidered look to my projects so quickly and easily!