I have had so much fun making this quilt and it's finally time to show off my Quilter's Cottage Finished Quilt! Isn't it so fun?!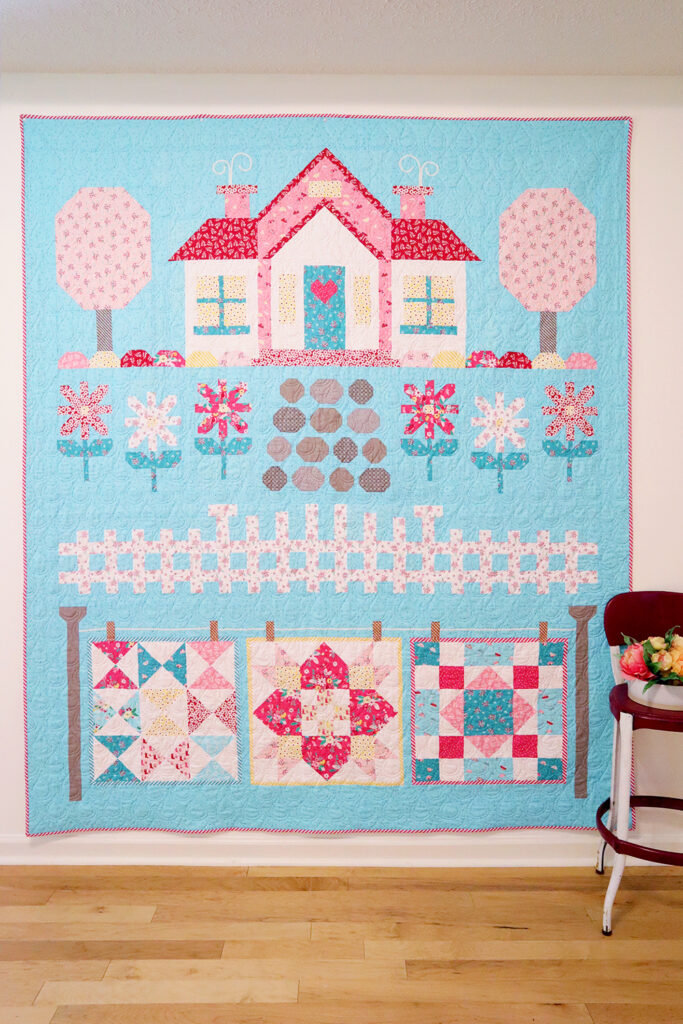 I have loved every step of this quilt sew along! We've been making a portion of this little cottage every week and it's so fun to see it all put together.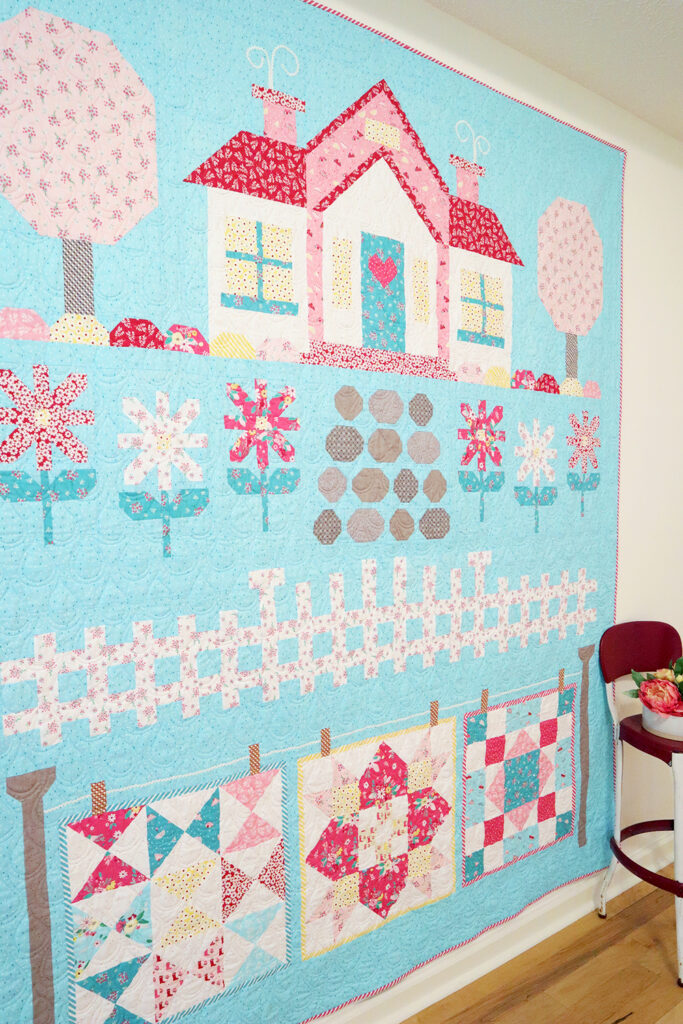 I used my Singing in the Rain fabrics for the quilt mostly – I added in a little of Lori Holt's basics and some Blossom as well. I think they all went together really well!
Quilter's Cottage Finished Quilt
The quilting was done by my friend Julie Williams and we chose a fun little rain drop pattern – it looks so good with the raindrop background. I chose my bouquet print in white and pink for the back of the quilt. It's one of my favorite prints in Singing in the Rain! (shhhh – don't tell the others)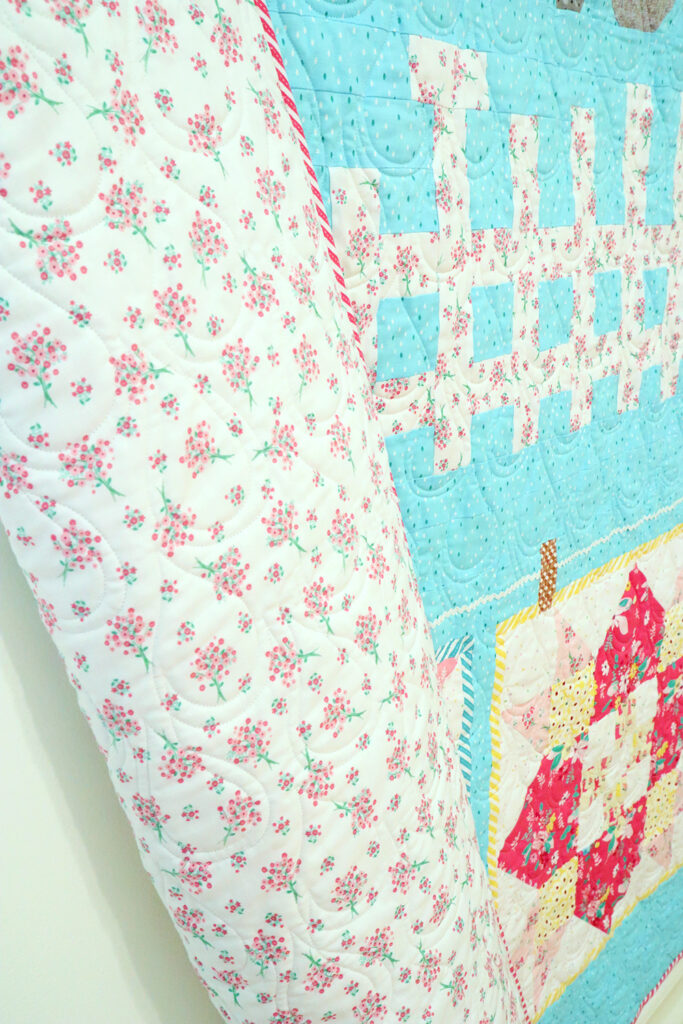 Don't the little quilts on the "line" look sweet?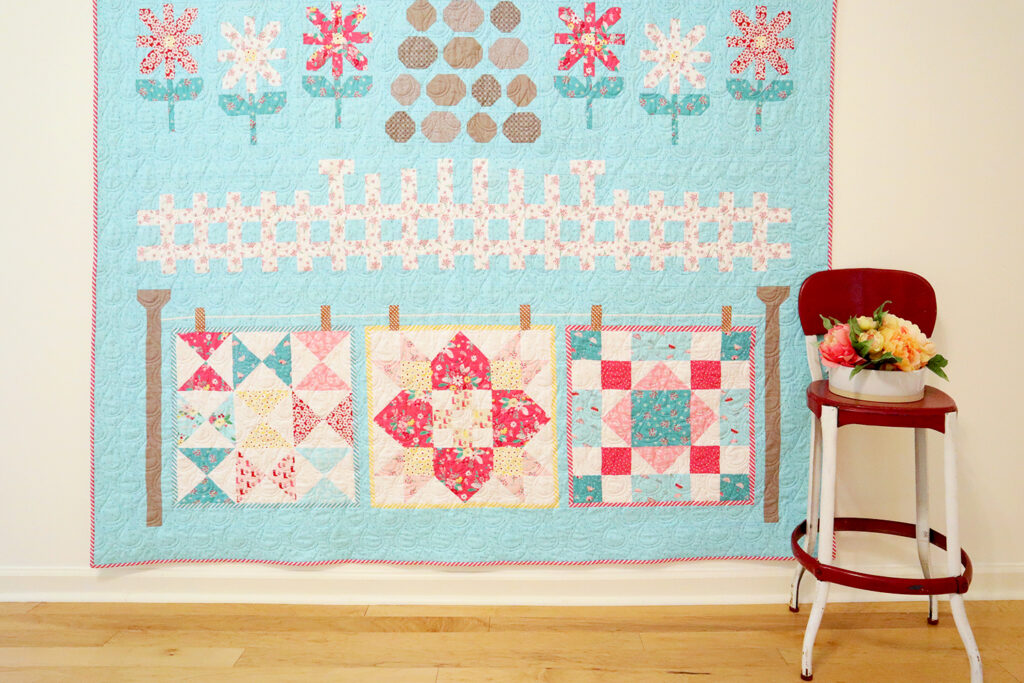 I think I'm going to keep this quilt on our guest bed – it seems like such a perfect way to welcome guests that are staying with us. Plus it's a nice big quilt and I want it to be out so I can see it all the time!
Click here to visit the Fat Quarter Shop Blog and see all finished versions for the bloggers who sewed along! You can also pick up the book – there are some great coordinating projects in it as well!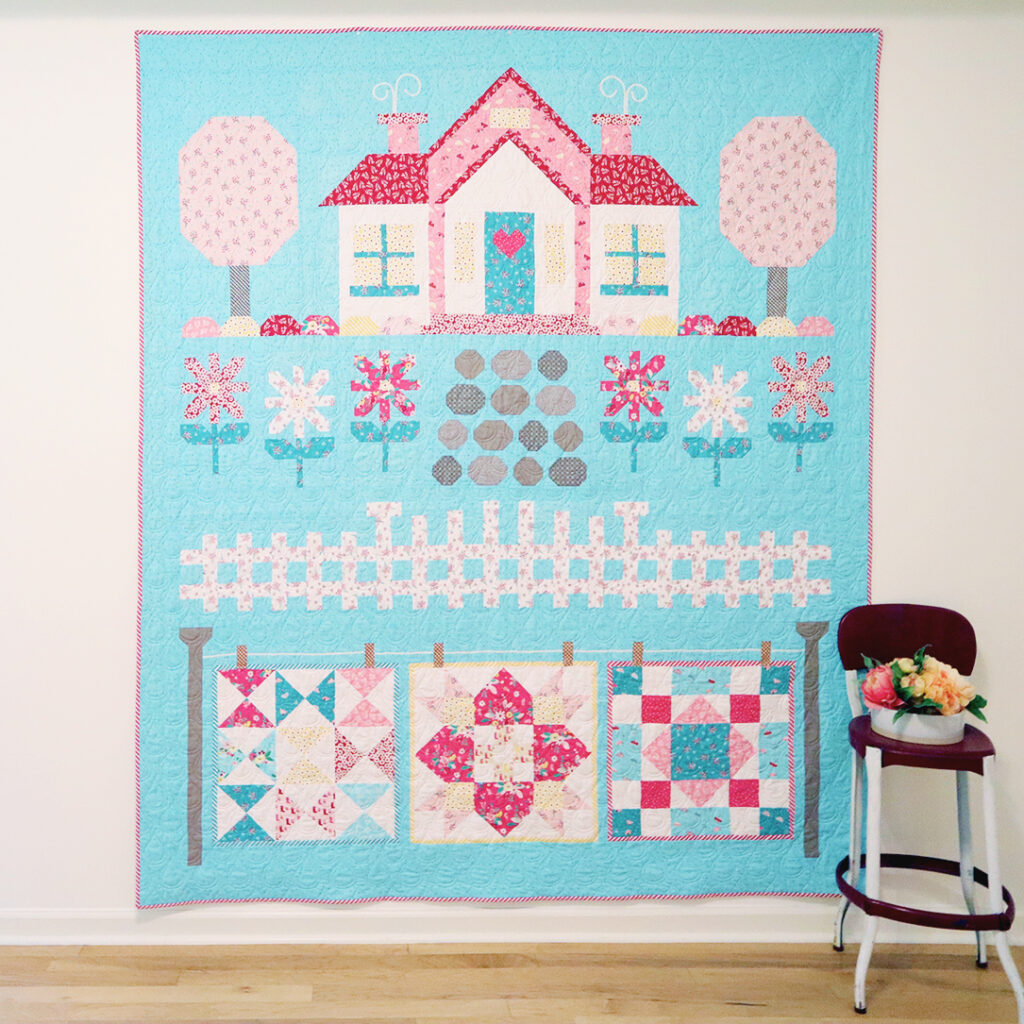 I had so much fun with this sew along. Did you join in? I really feel like I want to make other versions! I'm thinking Halloween and Christmas versions need to happen!