We are diving into a fun block this week with the Stars and Windows Quilt Sew Along Windows Blocks! This quilt is a great one for either beginner or expert quilters and these blocks are a fun one to start with!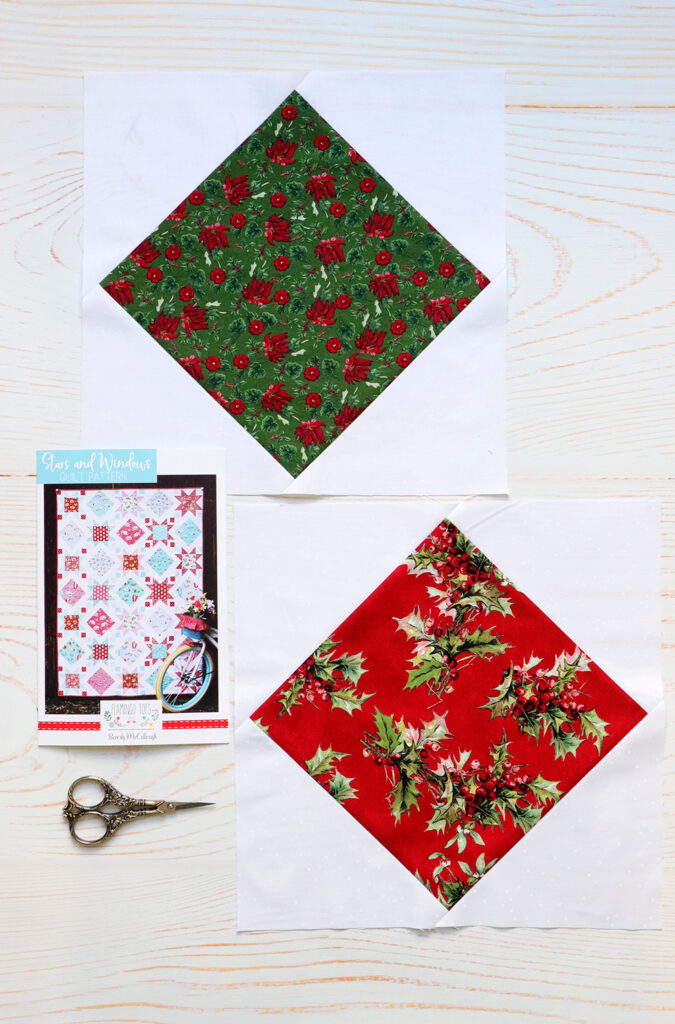 If you are new to the Stars and Windows Sew Along – we are making up this fun pattern in a relaxing sew along! This is the first week of sewing and we're starting off with the Windows blocks. These are so quick and simple to make!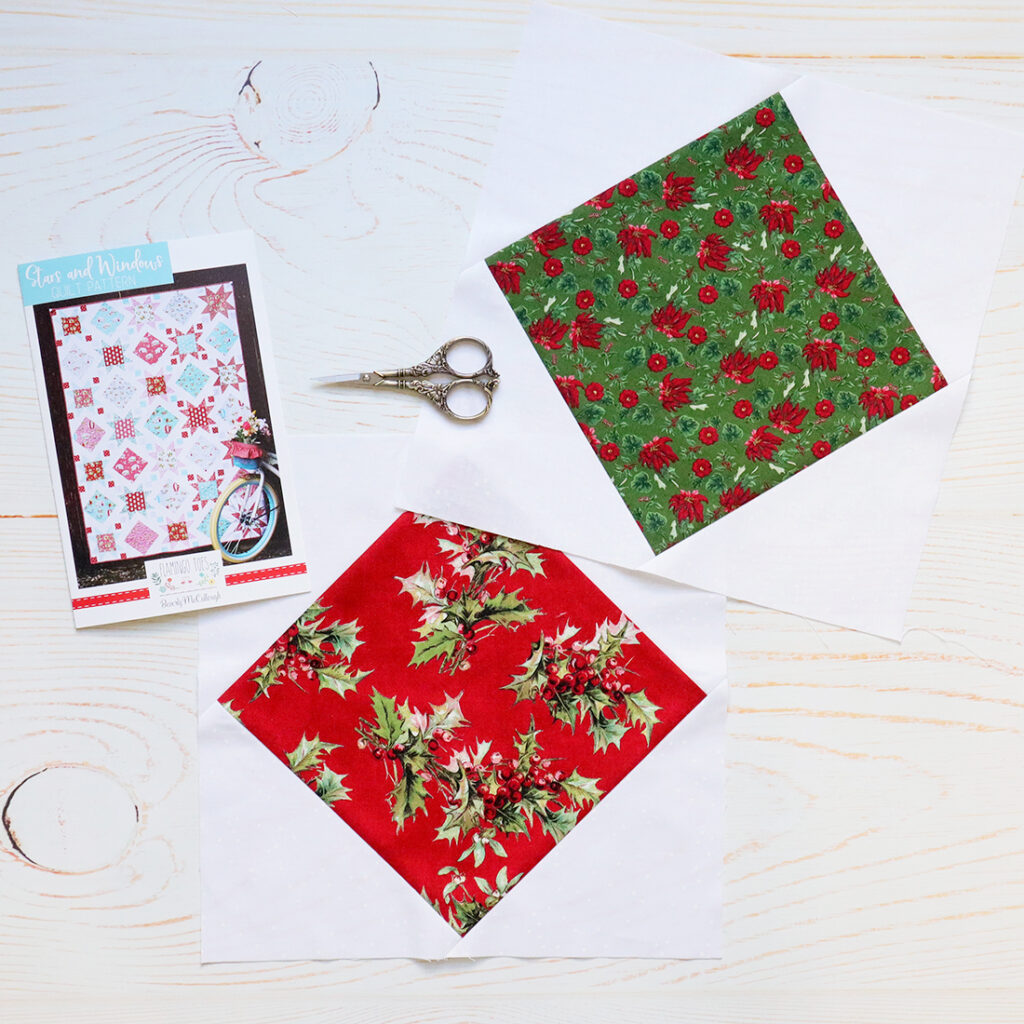 I am making up my quilt in Yuletide fabrics this time. I'm super excited to see it come together and to have a new Christmas quilt when I'm all finished. For my windows blocks I chose the larger prints in the collection. Because these blocks are so big and simple you can really see the fabrics. It's a great way to show off a favorite fabric collection!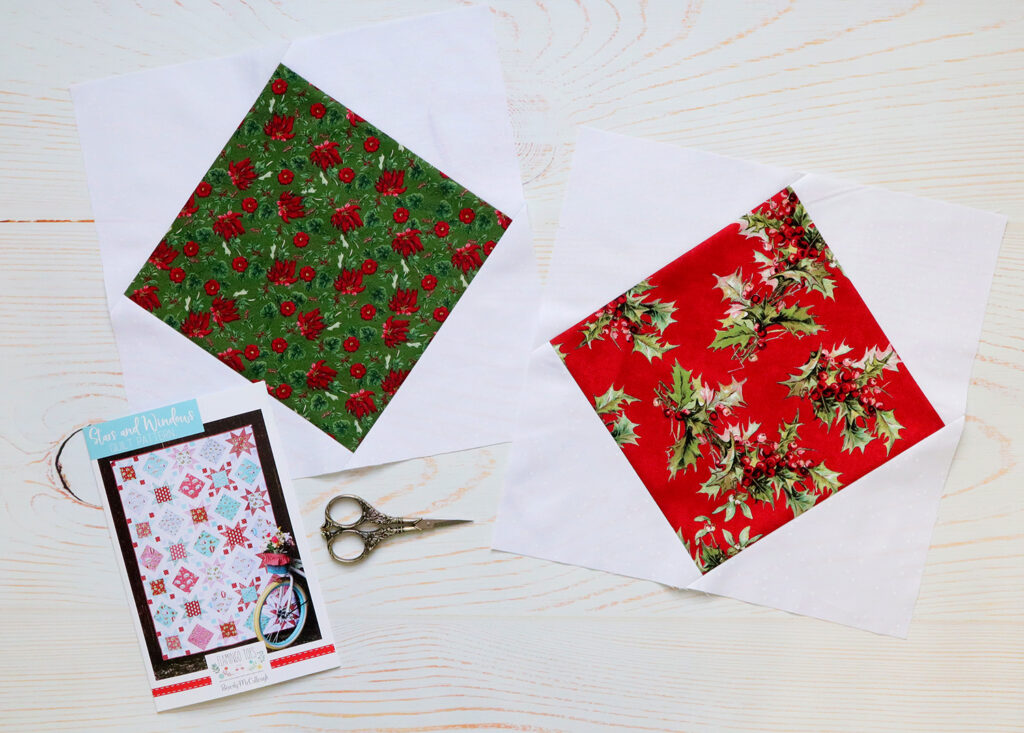 I decided to use white fabric for the background, even though the collection has fabrics with a cream background in them. I think it will help those prints pop a little more. The background fabric for the quilt is a Blossom basic white on white print – it's a little hard to see in the photo but the tiny flowers remind me of little snowflakes when they're paired with the Christmas fabrics.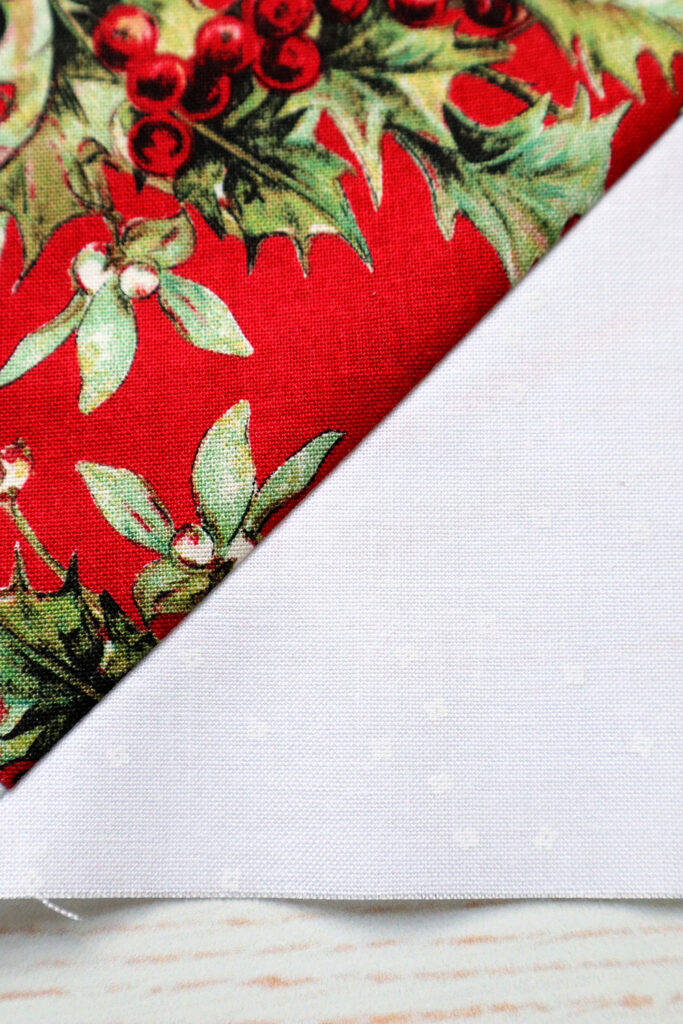 Stars and Windows Quilt Sew Along Windows Blocks
One of my favorite things about this quilt is the design the blocks make when placed side by side. It's a fun diamond look that is so simple to create!
Today I will be sewing through this block in my Facebook Group! The video will be Live at 2 pm CST and I'll be sharing fun tips and of course we have a giveaway in every video too! I'll also be sharing a way to use the excess fabric from the block to make a completely different project. It'll be so fun – I'd love to see you there! I'll be sharing videos with each step of the quilt and you can access them in the group at any time. They'll stay available forever! You still need to pick up the pattern but there will be lots of info for the quilt in each video.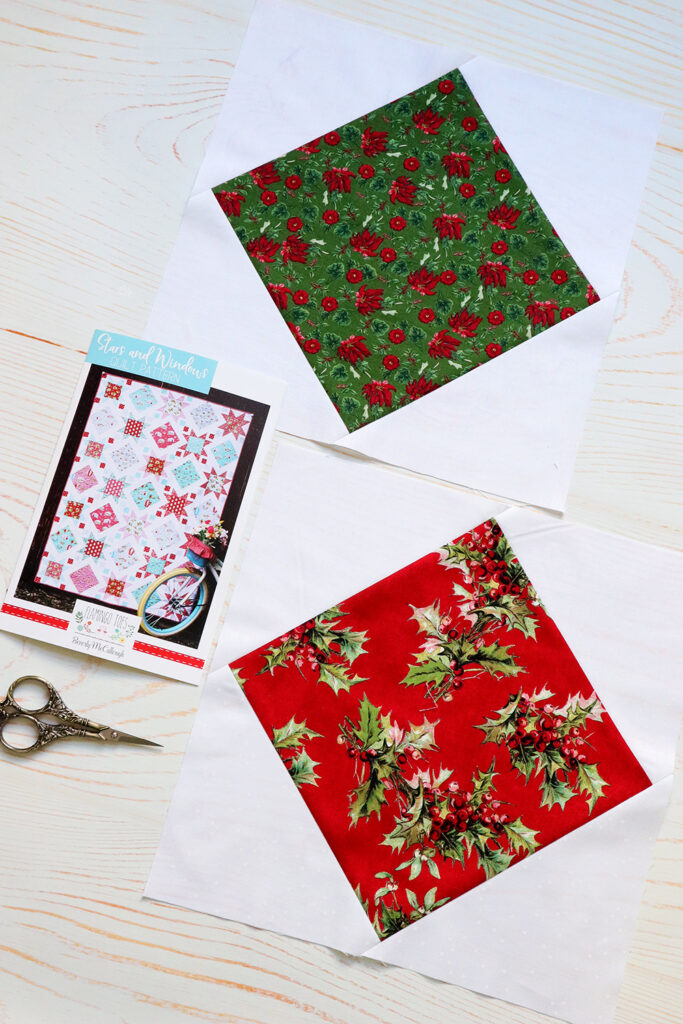 It's not too late to jump in! This is the first week for sewing and we're taking this at a nice, relaxed pace so you can easily still start up. :) Here's the schedule for the sew along!
September 28 – Kickoff, picking fabric, cutting and more. Click here.
October 12 – Windows Blocks
October 26 – Star Blocks
November 9 – Optional Border and Quilt Top Assembly
I've created a coloring page for you of the quilt so you can plan out your quilt colors! Click here to open the PDF!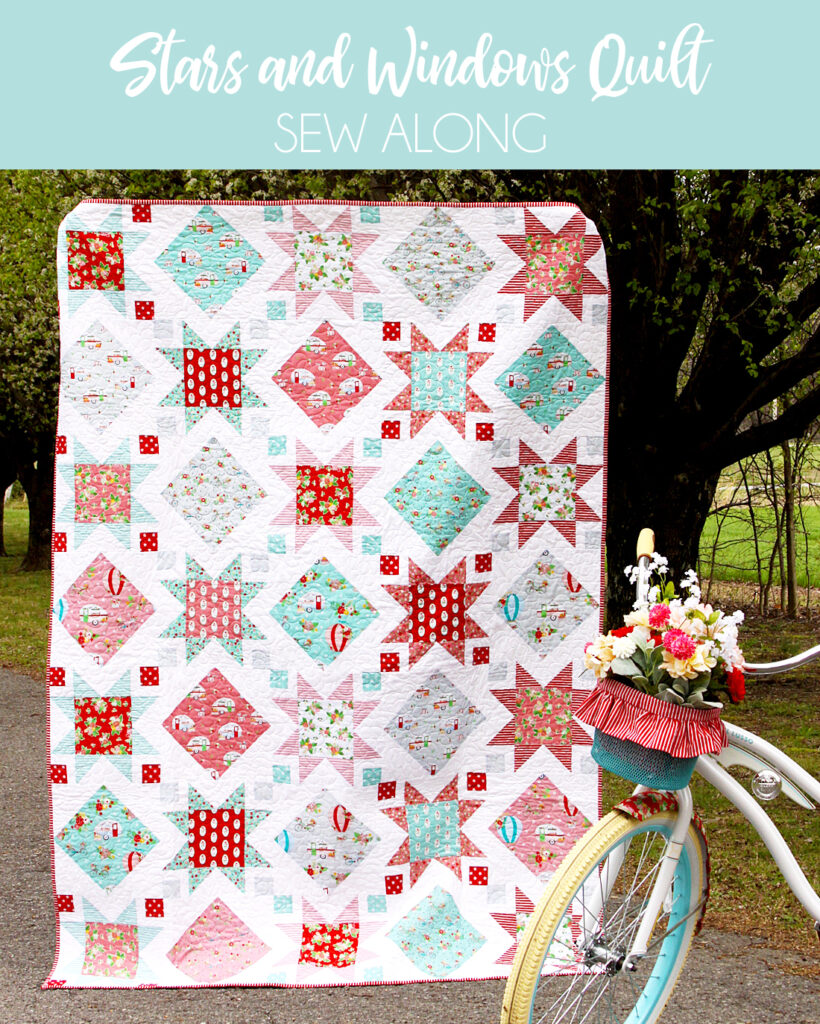 Sew along with us and share your progress at #starsandwindowsquilt and #starsandwindowssewalong!