I'm so excited to show off my latest needle minder, this new vintage Christmas Ornament Needle Minder!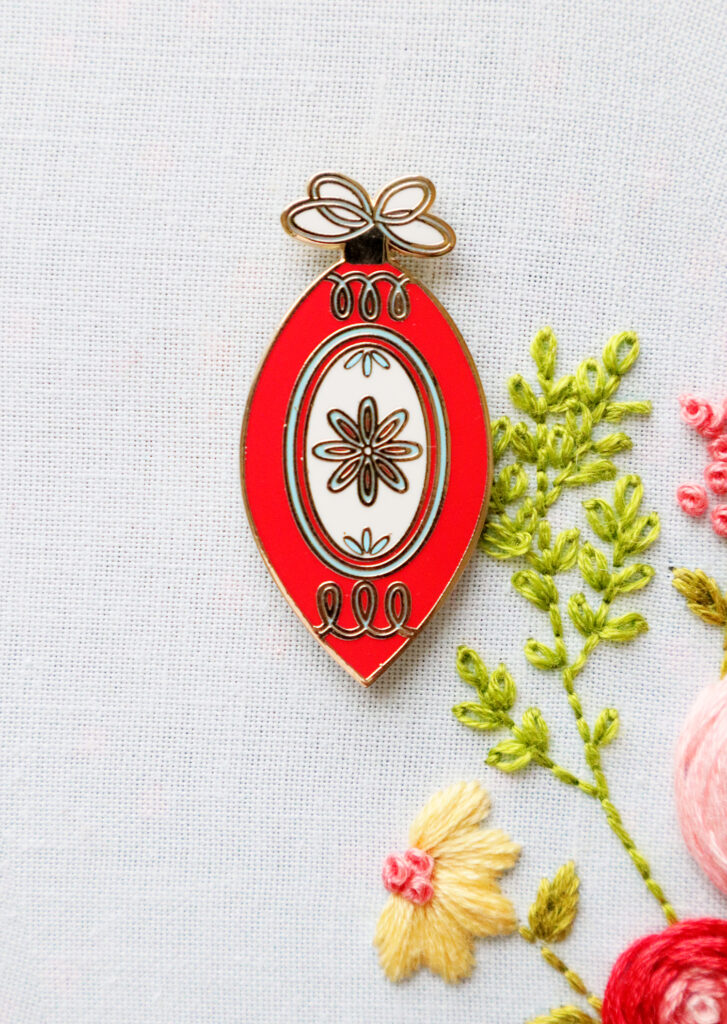 If you've visited here before you probably have a pretty good idea that I love all things vintage! So in coming up with a Christmas needle minder this year, I just fell in love with the idea of making a vintage Christmas ornament.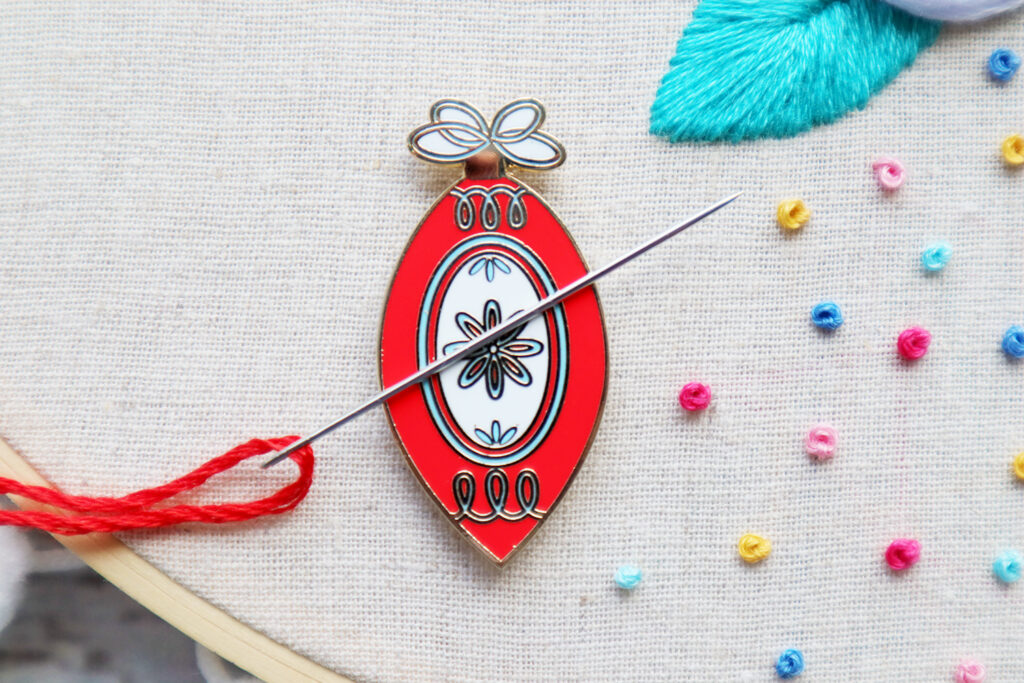 This cute little ornament is perfect for all your Christmas stitching! If you've never used a needle minder before, they are so handy!
There is a small but super strong magnet attached to the back side of the ornament, and there is also a loose magnet. You just place the needle minder on the front side of your stitching and the loose magnet on the back and the two magnets hold the piece in place! You rest your needle on the needle minder and it holds the needle in place when you aren't stitching.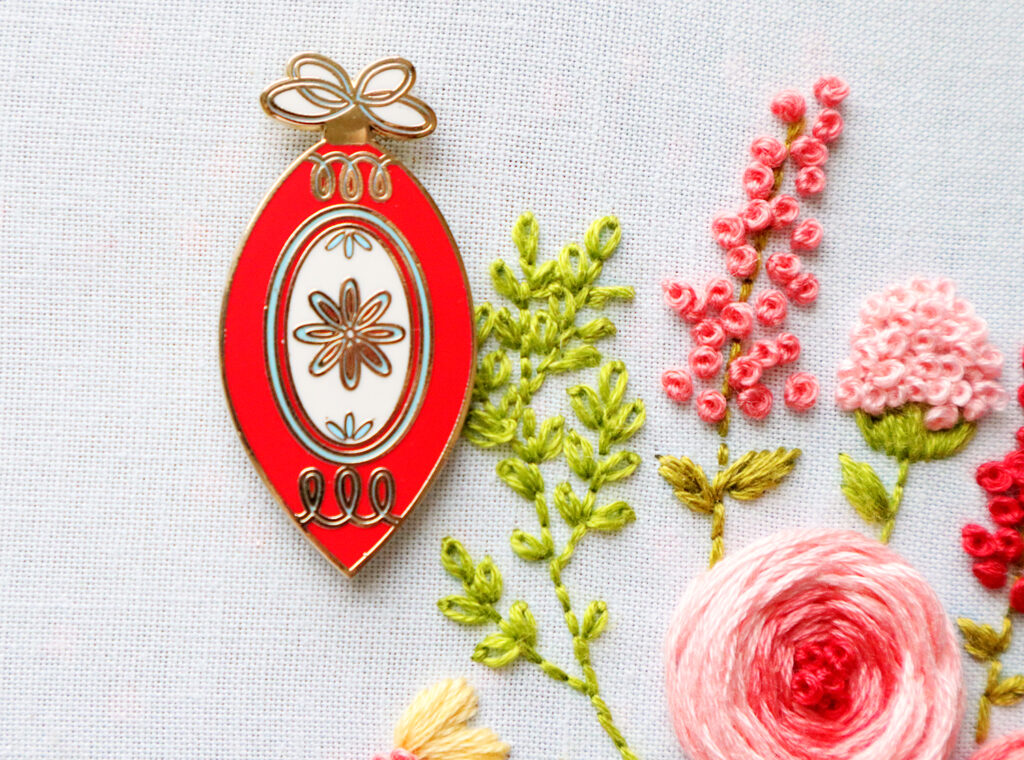 These little needle minders are great for holding your needle but they also hold small embroidery scissors! You can use them for embroidery projects, cross stitch, paper piecing, binding and more!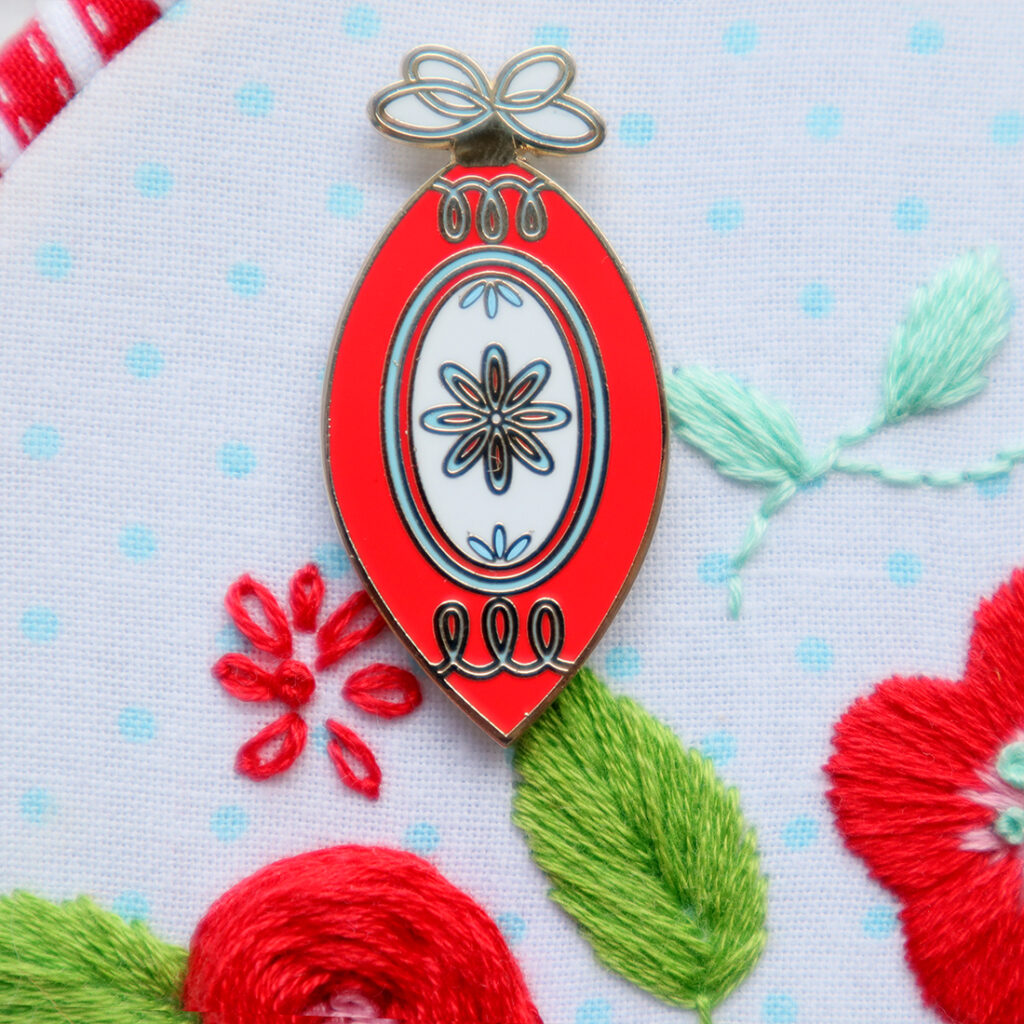 You can find these cute new needle minders in my shop!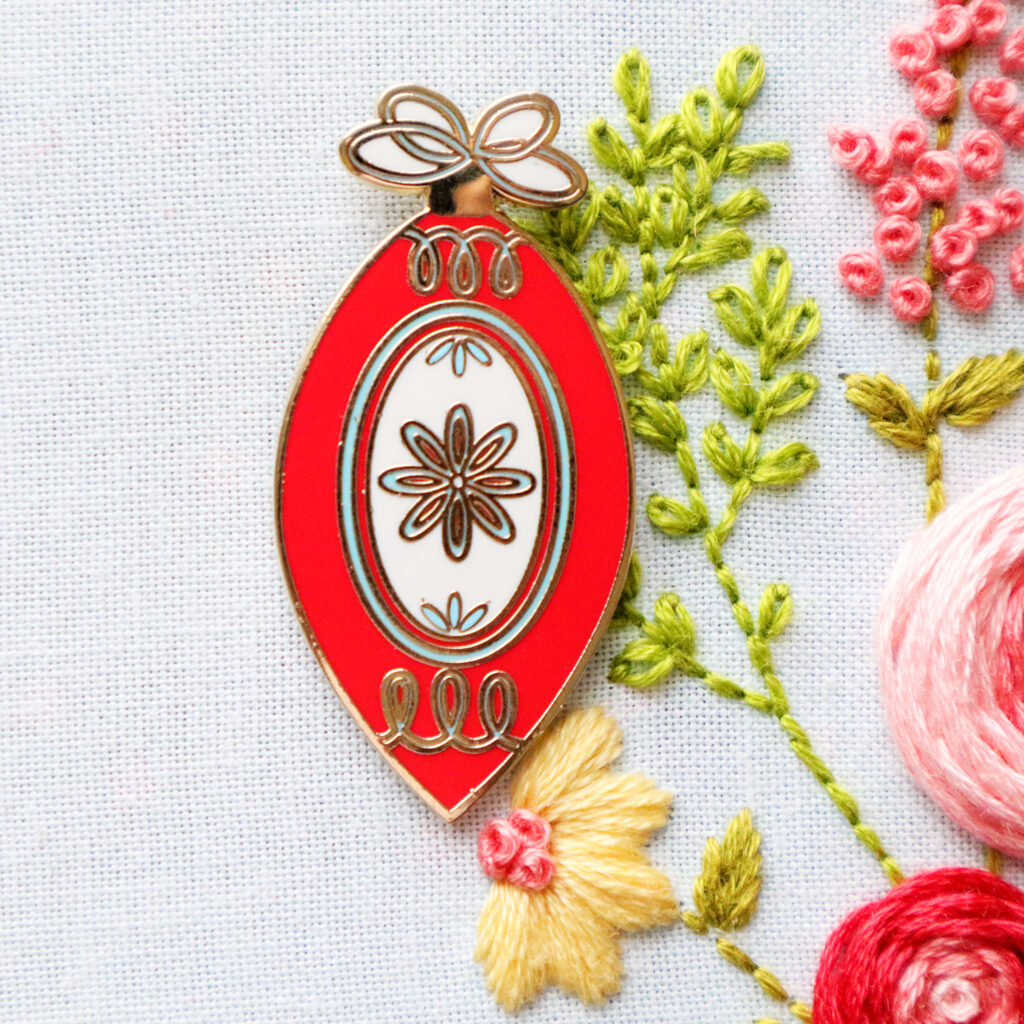 Have you started your Christmas stitching projects yet? I'm itching to get making of ornaments and other embroidery projects!
If you're looking for other holiday needle minders, this sweet Christmas truck is a fun one! You can find lots more info about my other needle minders here.