I have had so much fun watching all the fun Stardust Fabric Tour Projects as they are released!!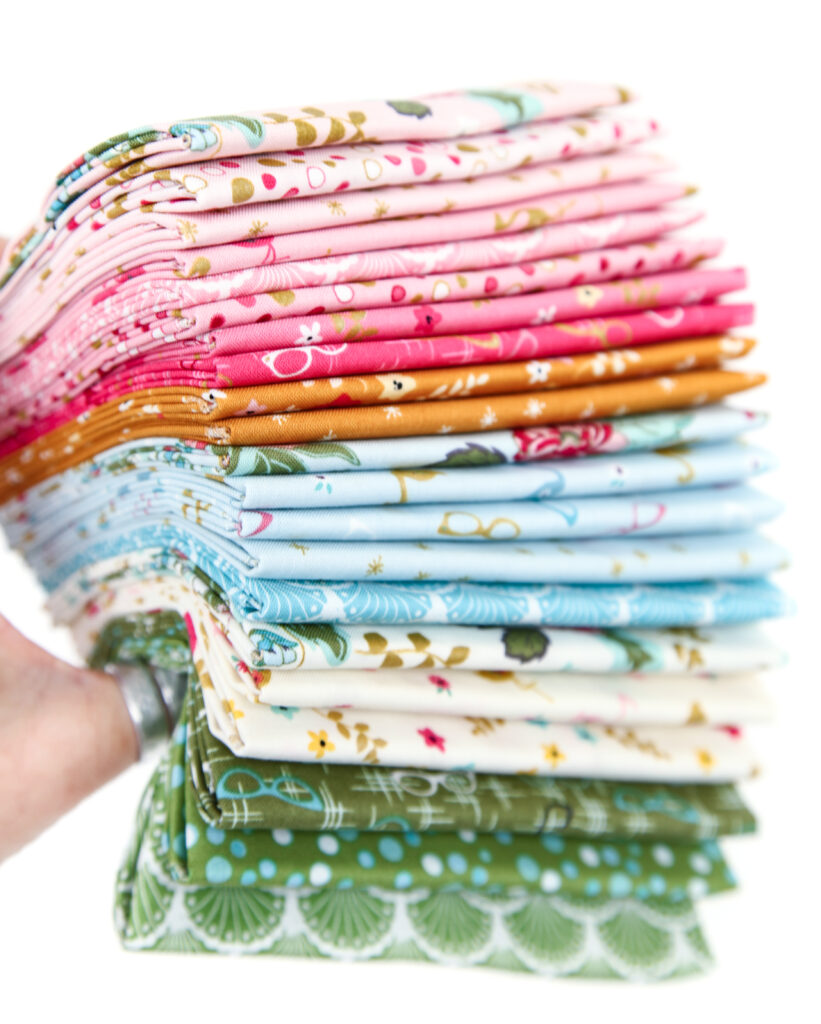 For every fabric collection, Riley Blake hosts a tour of bloggers that make up projects using the fabrics. It's always so inspiring to see what people make! It's always a little surreal too when people make up things with my fabrics – surreal and so amazing!!
I wanted to share the projects from the book tour with you – they are stunning! I have links to all the projects so you visit each designer. They all have lots more info and photos on their projects so click through to check out all their details!
Stardust Fabric Tour Projects
Mindfulness Quilt from Joe June and Mae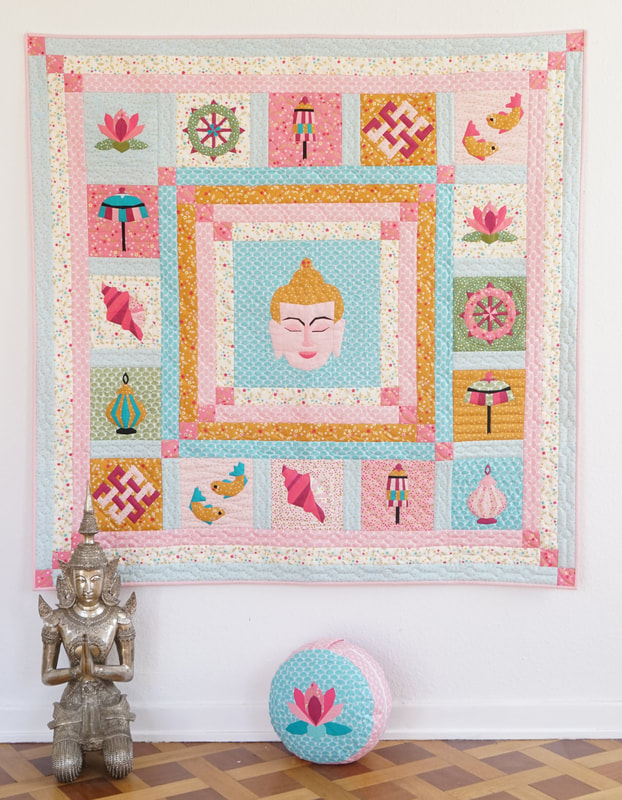 This quilt is amazing!! Pleease click over to see the details and the quilting. Ingrid assembled the quilt using foundational paper piecing and each block is so gorgeous.
She also created a pattern for this beautiful Yoga Pillowcase – and it's a free pattern! Isn't that Lotus flower so pretty!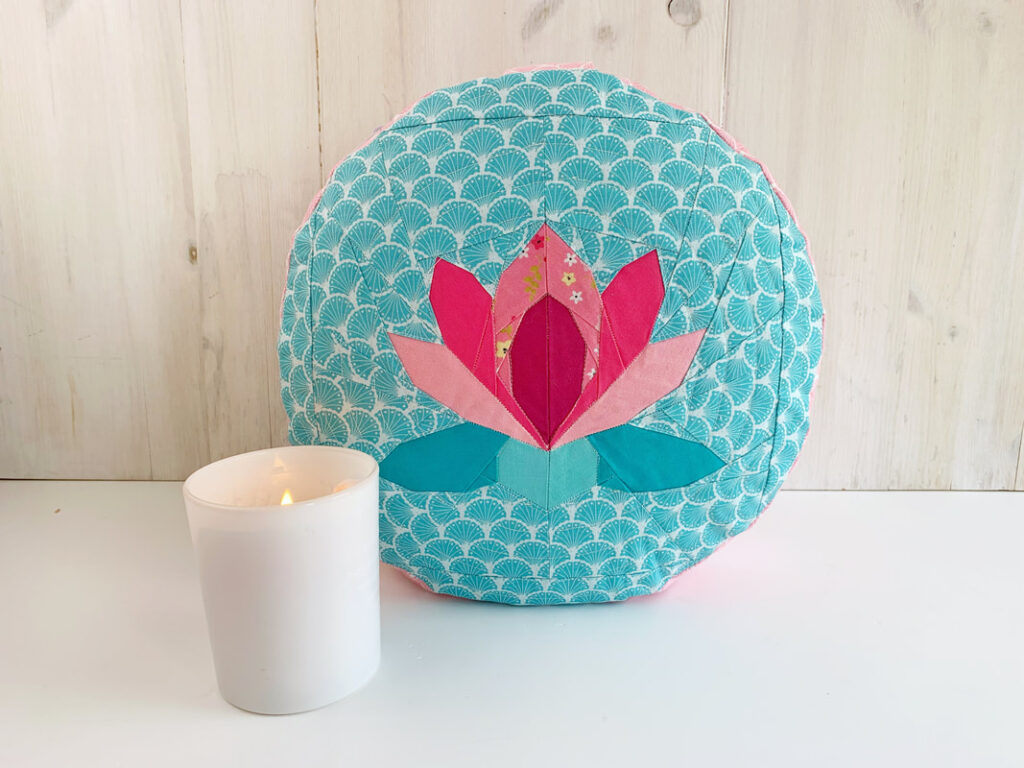 Rose Blossom Doll and Quilt Pattern from Bee Sew Inspired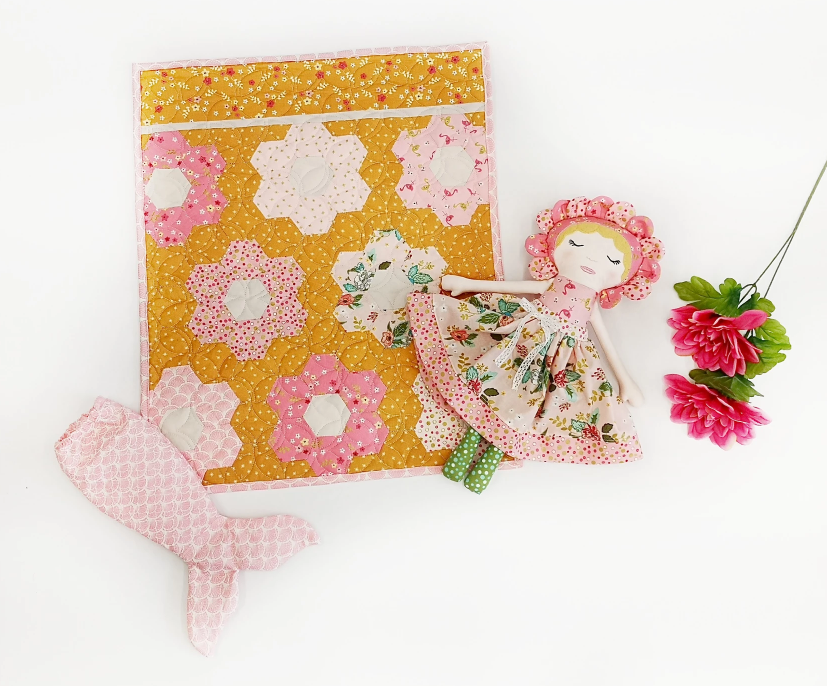 Jennifer from Bee Sew Inspired is amazing doll designer and quilter! She made this sweet Rose Blossom Doll and her little Flower Garden Quilt out of Stardust – and I'm obsessed! Check out her little flower petal hat and coordinating mermaid tail. It's such a fun set!
Byron Bay Dress from Sew Sophie Lynn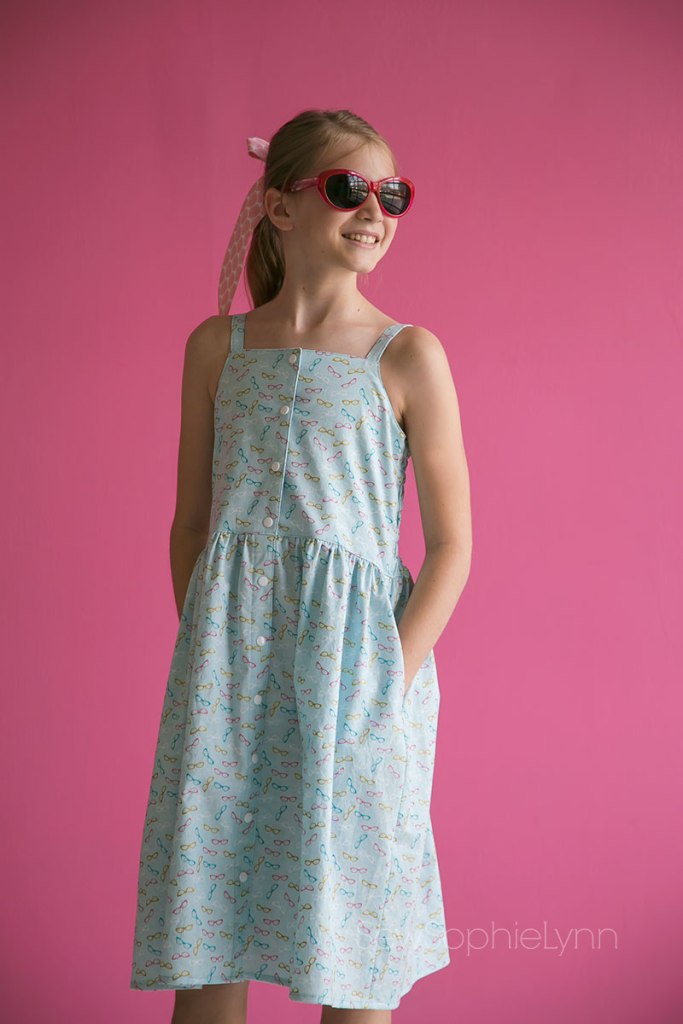 Isn't this dress darling?! She used the Glam Glasses print to makeup this cute sundress. She also made up a matching scrunchie! Click over to find out pattern info and more details on the dress!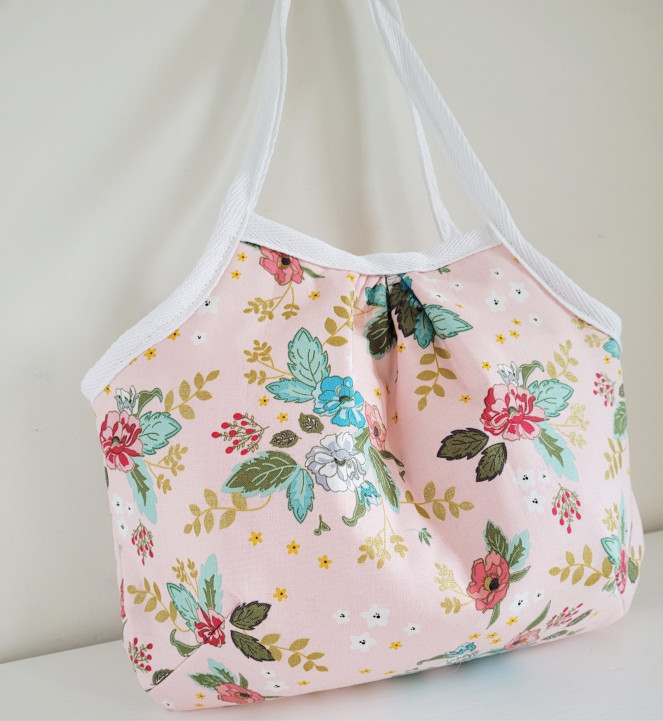 Sarah from What Saysie Makes is such a great bag designer and seamstress! She made this Granny Pouch bag and a matching coin purse out of Stardust fabric! She has more details on her blog, including the cute lining! You have to click over and see!
Happy Place Pillow from A Bit of Scrap Stuff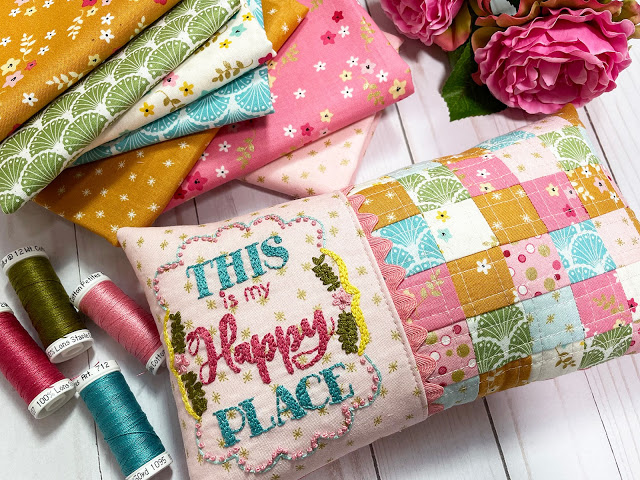 Melanie stitched up the sweetest Happy Place pillow as part of my Retro Stitchery Book Tour, and she used Stardust fabric as her fabric! She has all the info on her blog on how to make up the pillow. I just love those little patchwork squares!
Drawstring Project Bag from Amista Baker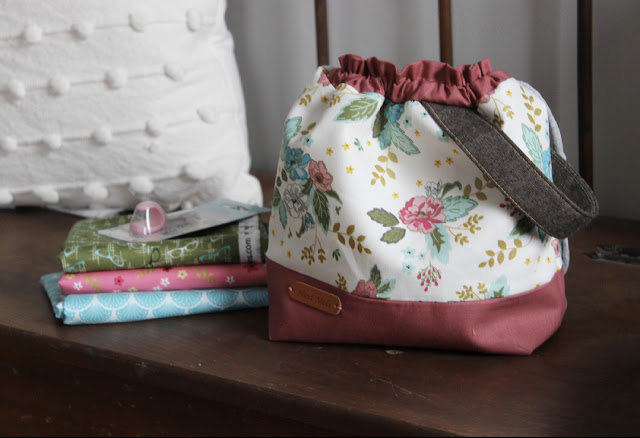 Amista made up this fabulous drawstring project bag with Stardust fabric! It's so fun! I love the size – it looks like it would hold so much – thread, yarn, stitching things or anything you want to take on the go. You can find details on her blog!
Feathered Star Quilt from Jessica Dayon
Jessica made the most gorgeous quilt using Stardust fabric!! I can't believe the detail – the little feathered stars are so pretty and check out that border detail! It is AMAZING! Jessica has all the info on her blog including lots more photos and pattern detail!
Aren't they all so fun?! I can't wait to see what you make with Stardust fabric! If you share a project, use the hashtag #stardustfabric and tag me (@flamingotoes) so I can see!