I am so excited to be able to show off my Stardust Fabric Collection coming soon! This is my newest fabric collection releasing in March of 2021 and I can't wait for you to see it!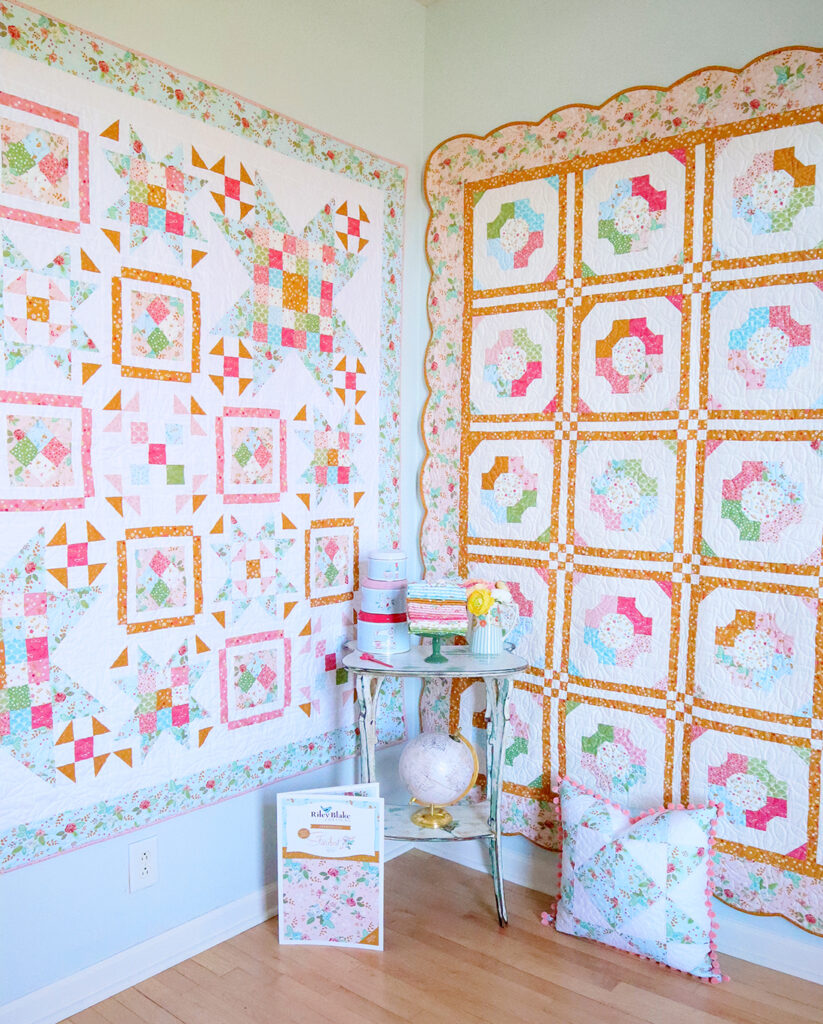 I've always loved music from the '40s and '50s and one of my favorite songs is Stardust! I designed this collection to have a mid-century feel, with the florals, glam glasses, and of course flamingos, all decorated with a pretty retro gold glitter. I hope you have a blast sewing with this collection and maybe put on some retro music for me as you sew!
Riley Blake is kicking off their Virtual Market today and I am doing a Live video today to show off the collection! More info on how to see that at the bottom of the post!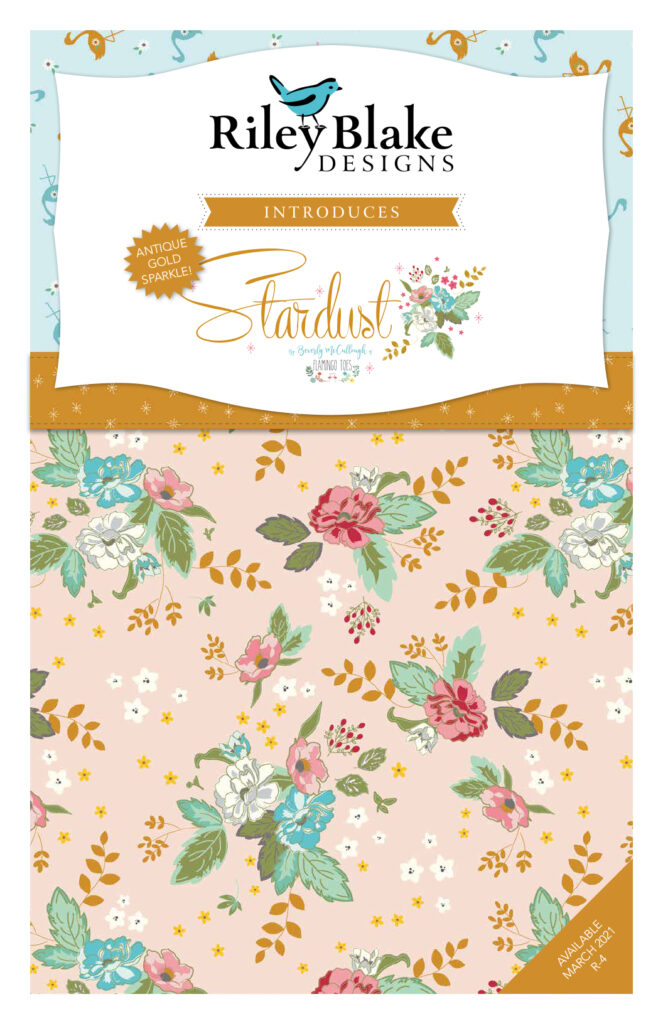 I'm branching out with my colors a bit on this Stardust collection – I've added in the prettiest butterscotch gold in some prints and also a great retro olive green! They go so well with the pinks and blues and creams in the fabrics.
Stardust Fabric Collection Coming Soon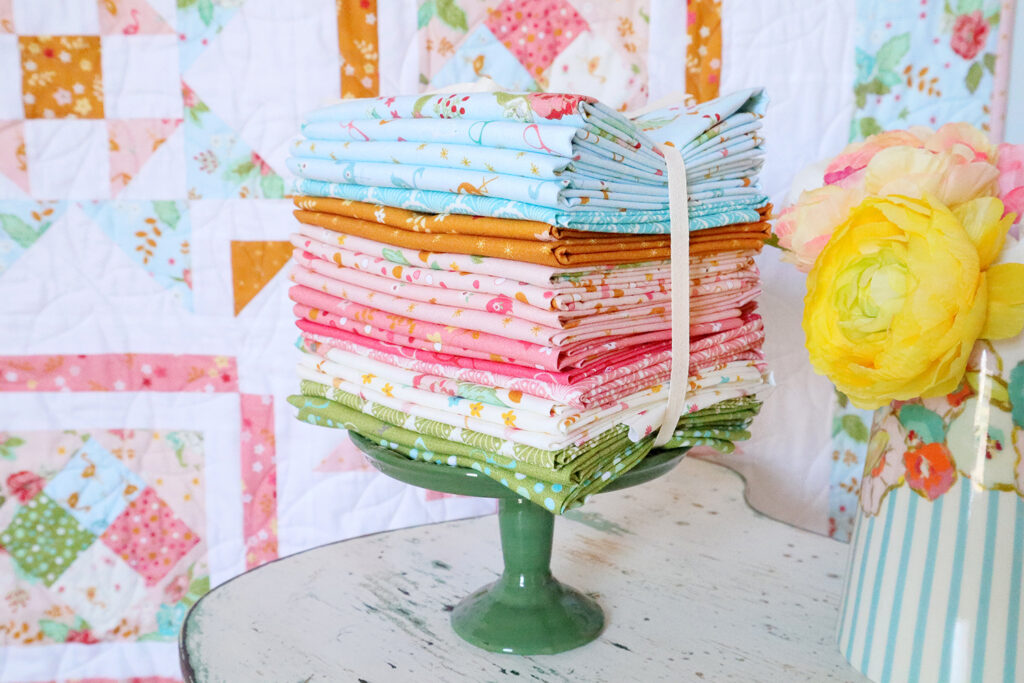 I'm releasing three quilt patterns along with this collection too! The first is called Swinging on a Star and I'll be doing a sew along with this quilt starting in April.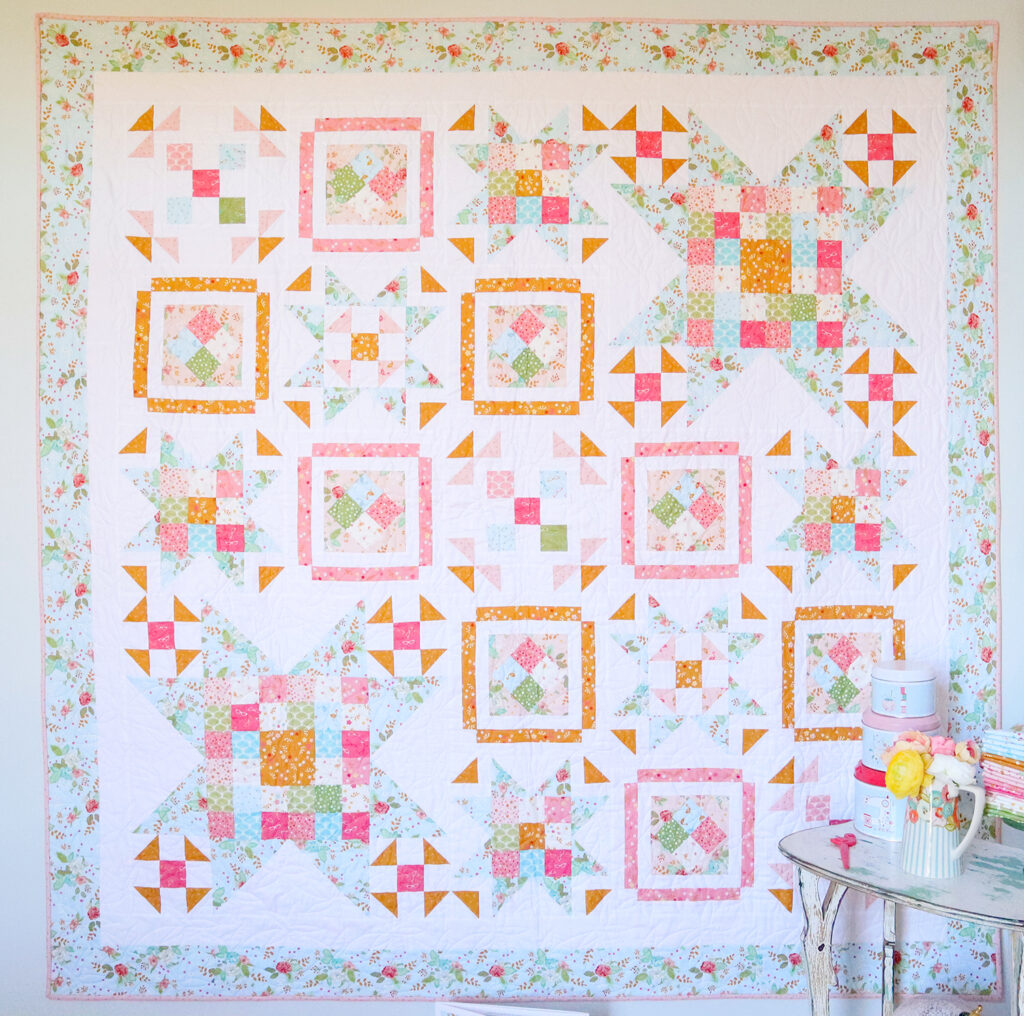 This quilt is made up of really fun star blocks! It will also be available in a Quilt Kit!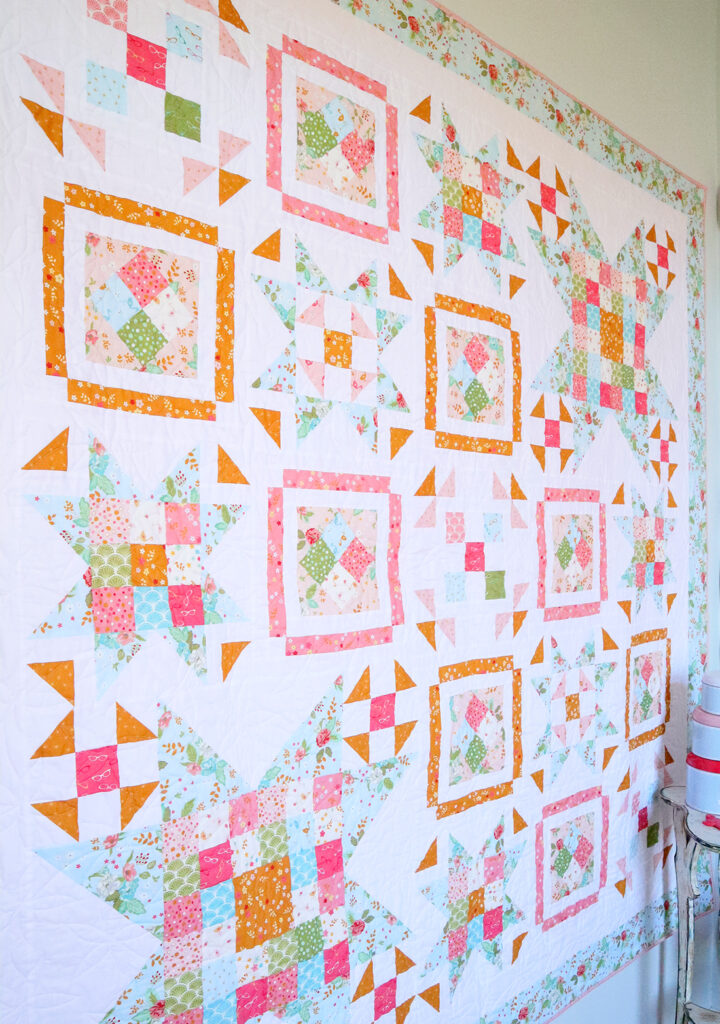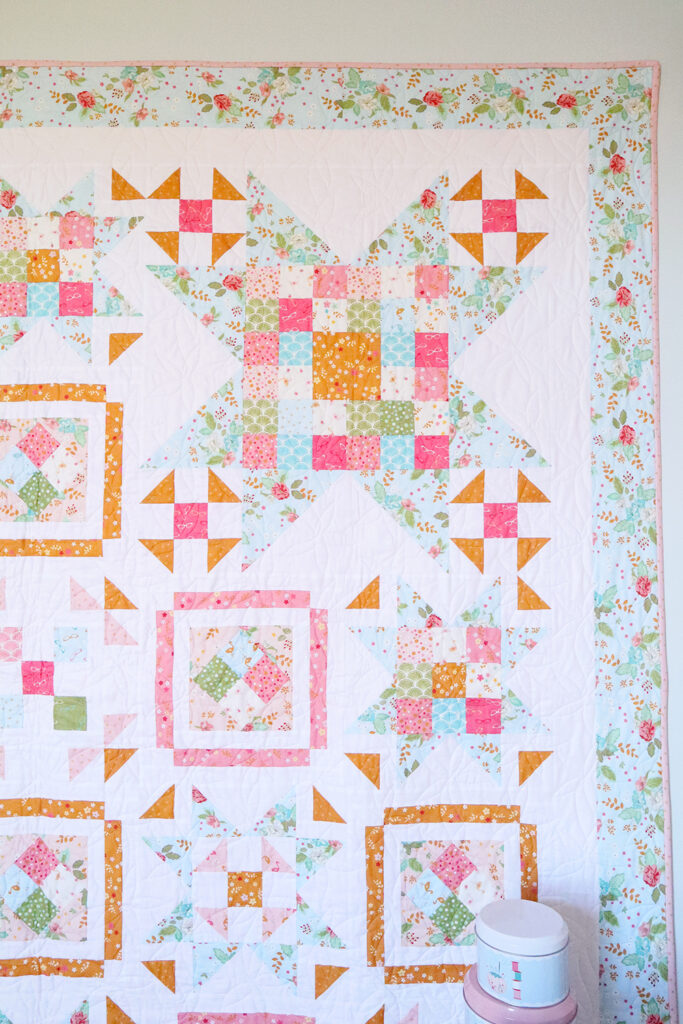 This is the String of Pearls quilt! (Notice a theme here? They are all titles of songs from the '40s!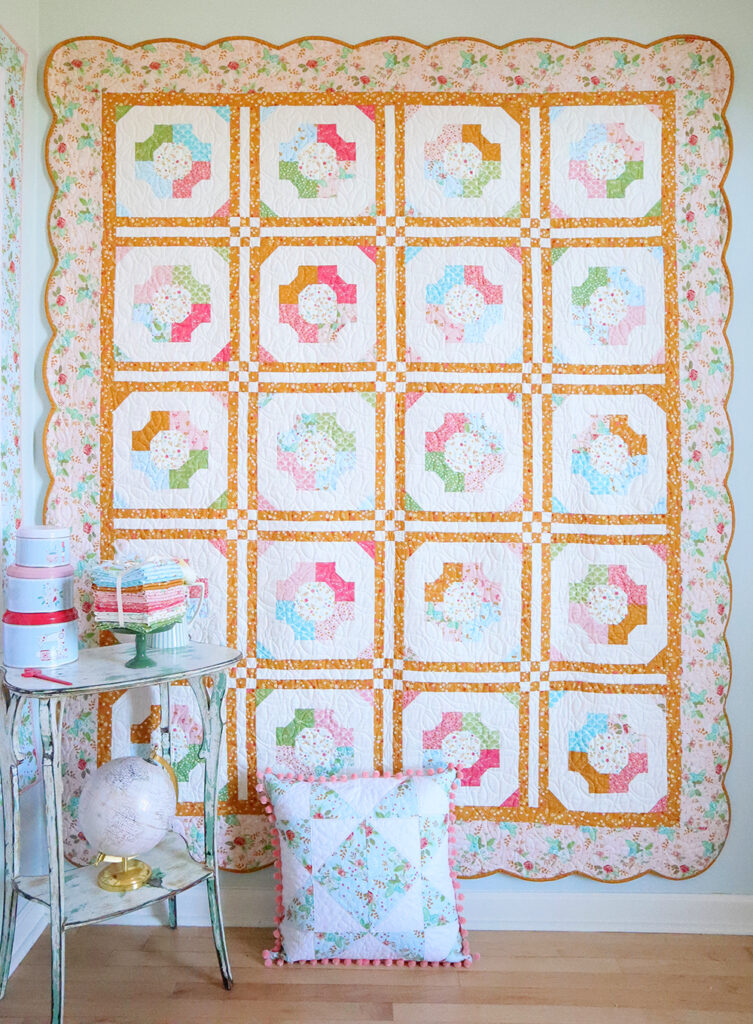 I'm super excited about the scalloped border on this quilt! It's a really fun one to sew together and it's perfect for 10″ stackers!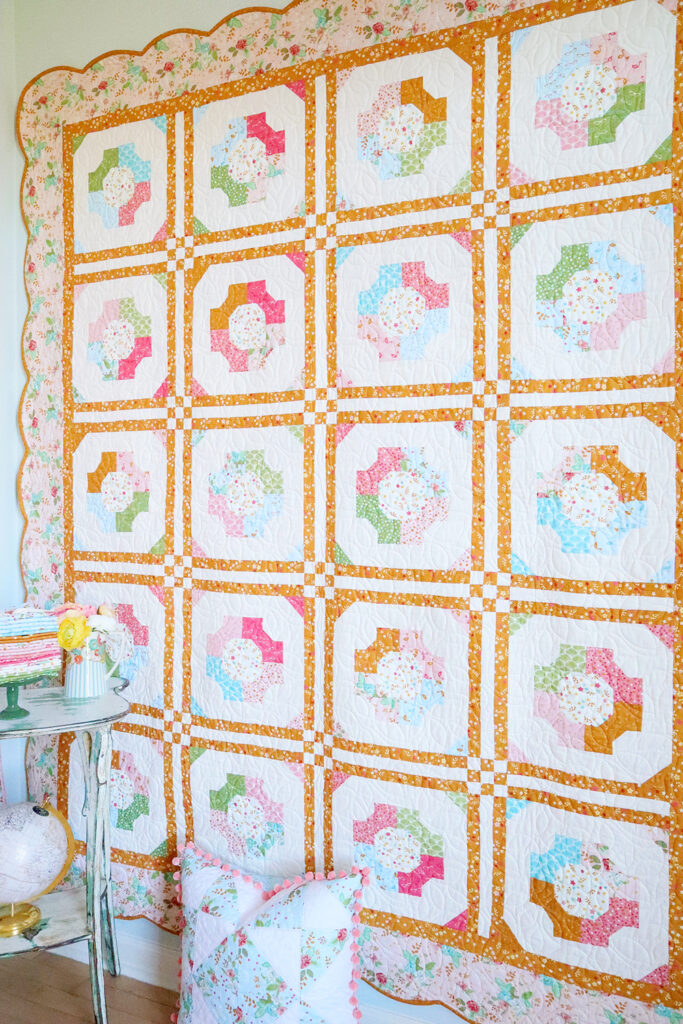 I'm also showing off a new notion releasing in March – my Sewing Room Canister Set!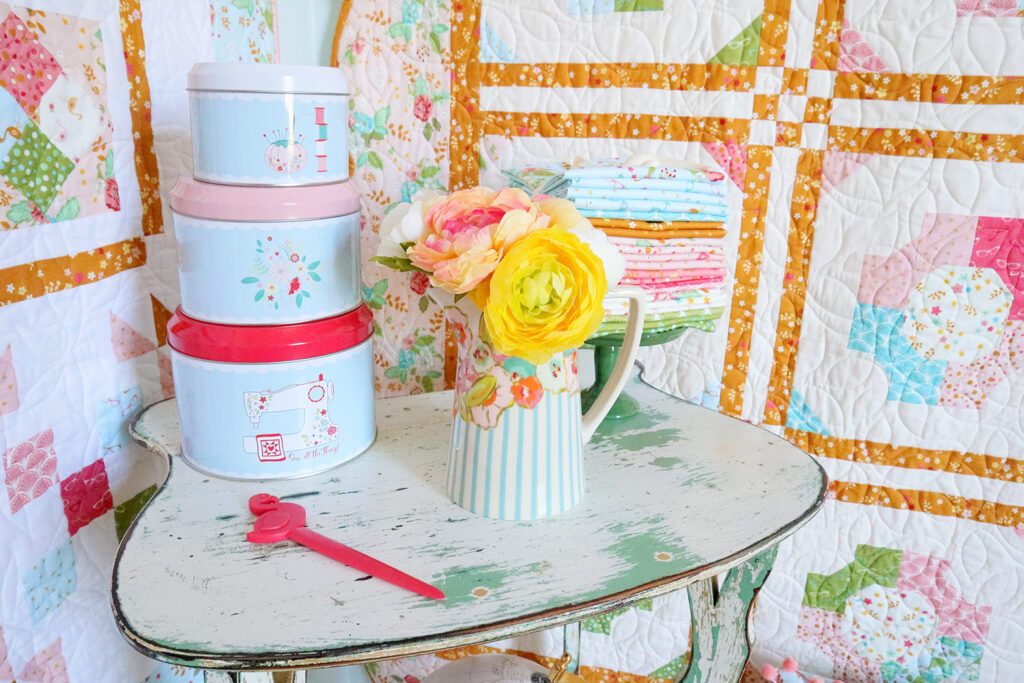 This sweet set can nest inside each other or they can be used seperately – they will be great for holding all sorts of sewing notions and tools!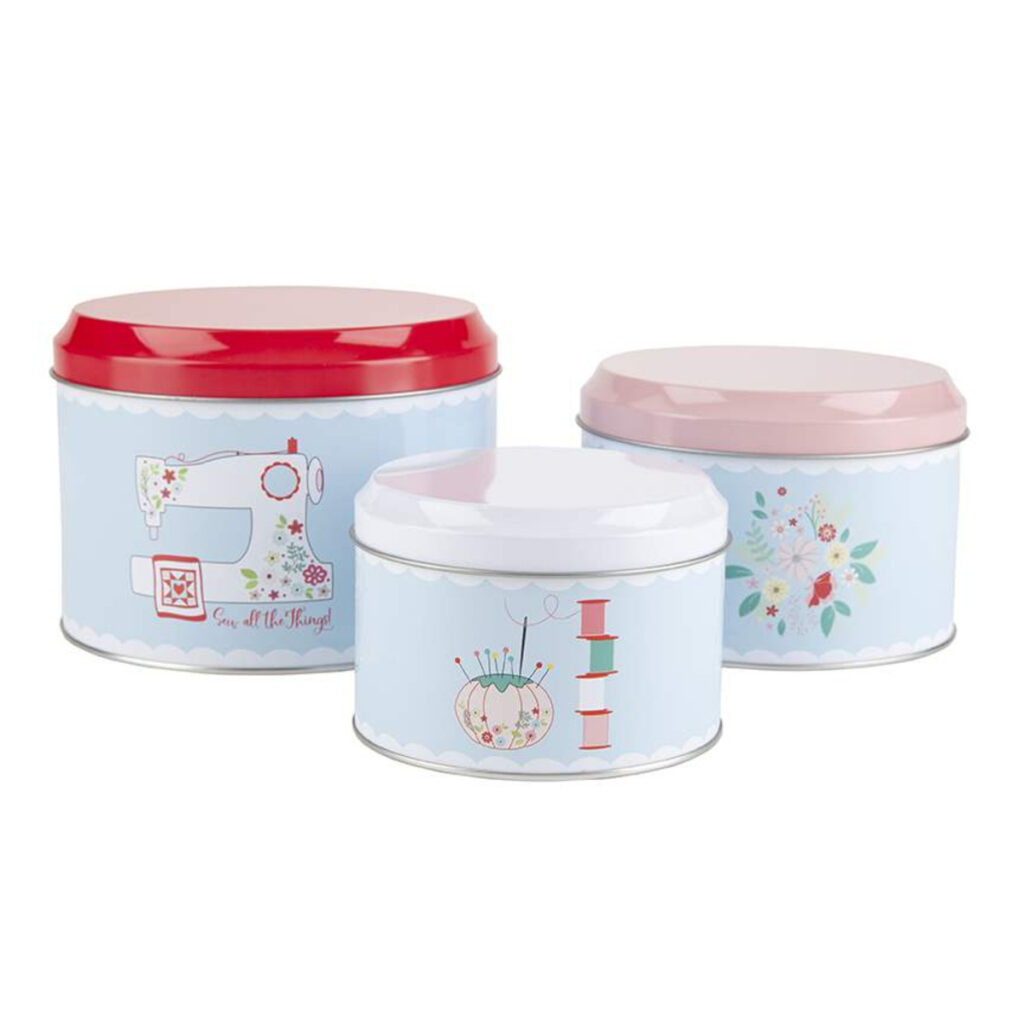 I also have a few other notions releasing this month including my new Flamingo Point Turner, Cat Pins and Handmade Leather Labels!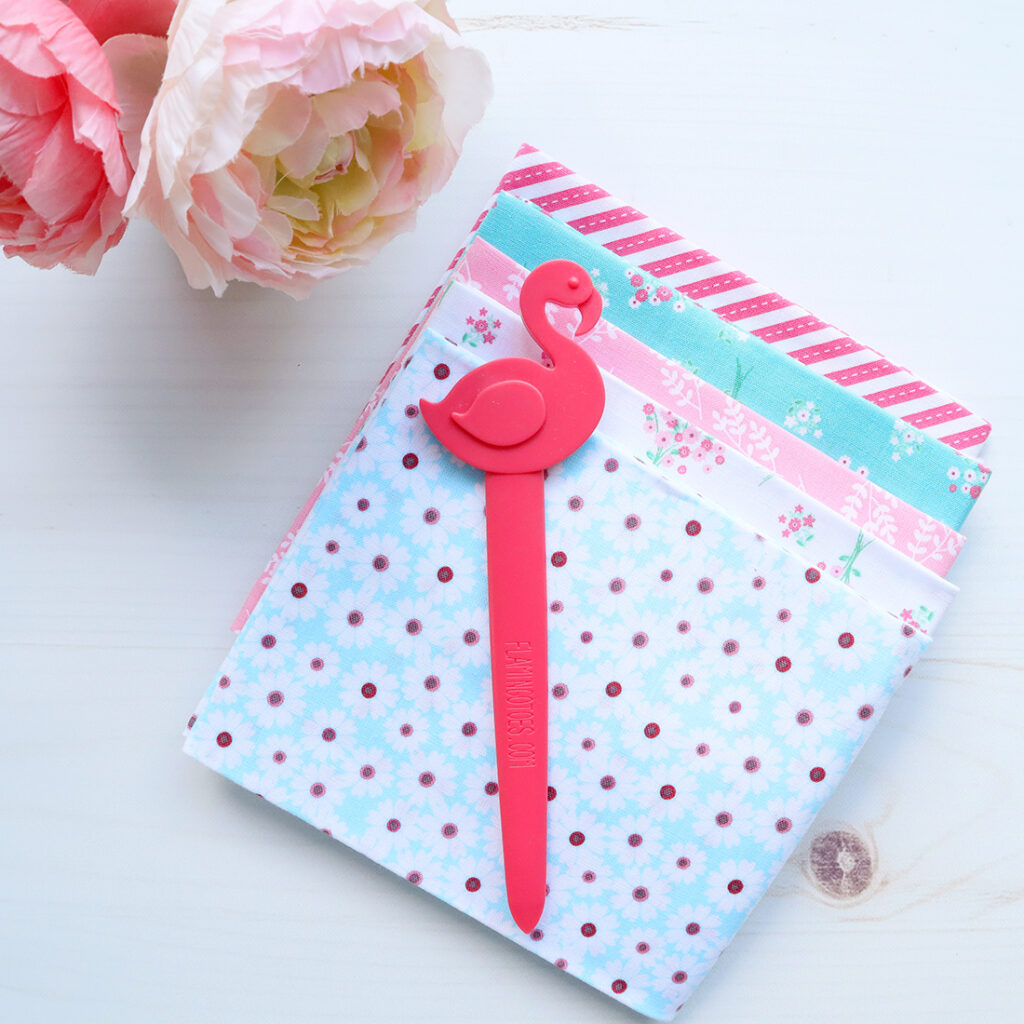 All the notions are available for preorder right now so ask your favorite shops to visit Riley Blake Designs to order!
The third quilt pattern I'm releasing with Stardust is called Penny Serenade! This quilt is designed for 2 1/2″ strips and uses my half hexie and triangle templates. It's really fun to put together!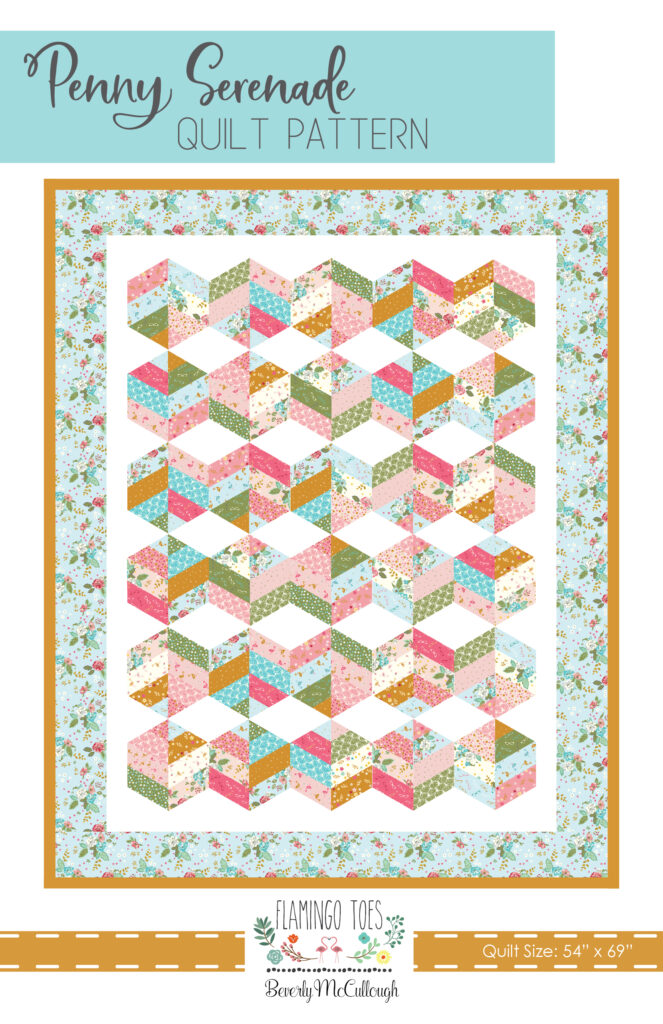 I sewed up a fun coordinating pillow to go with the collection, made up of the main aqua floral print. I added some Sashiko stitching on it as well – it adds such a great decorative look!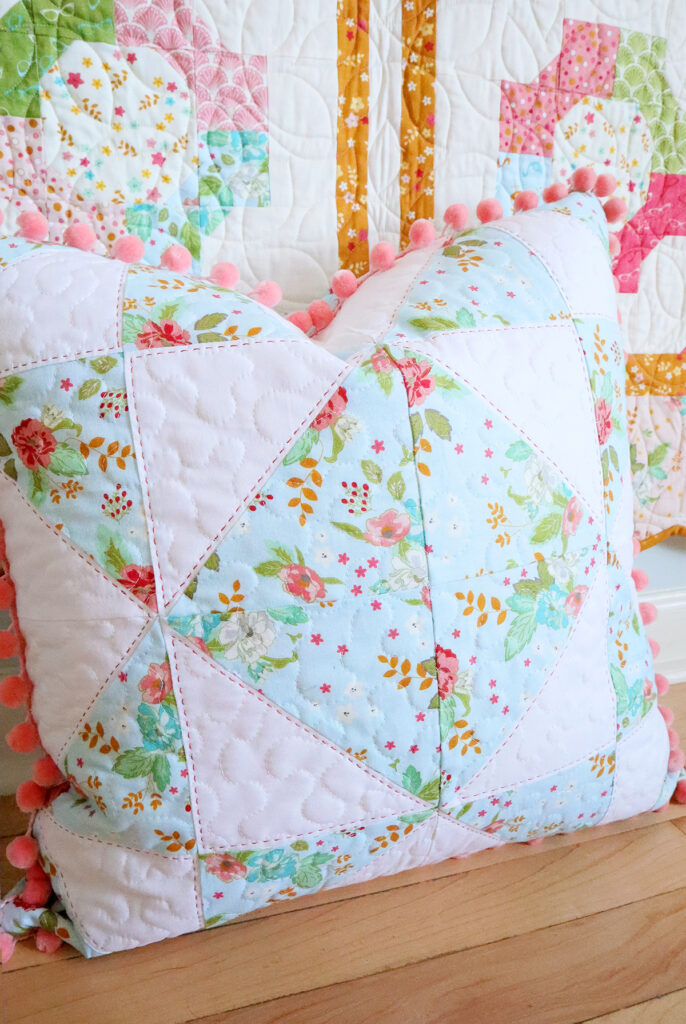 And of course I added pom pom trim – because everything is cuter with pom poms!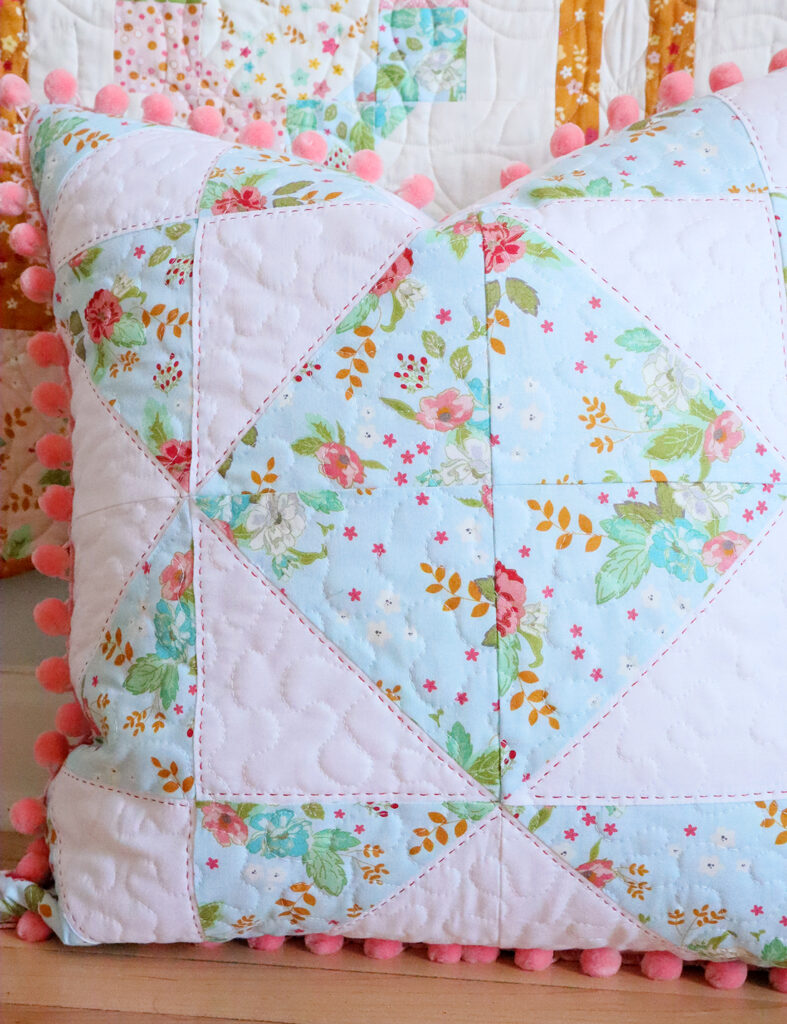 I'd also love for you to ask your favorite quilt shop about carrying Stardust! They can preorder it now from Riley Blake Designs or have them talk to their Riley Blake Rep!