Mod Bee Spring 2020 is just around the corner and it's going to be so much fun! Mod Bee is an online quilt conference hosted by Simple Simon and Co and it's a great way to connect with other quilters around the world!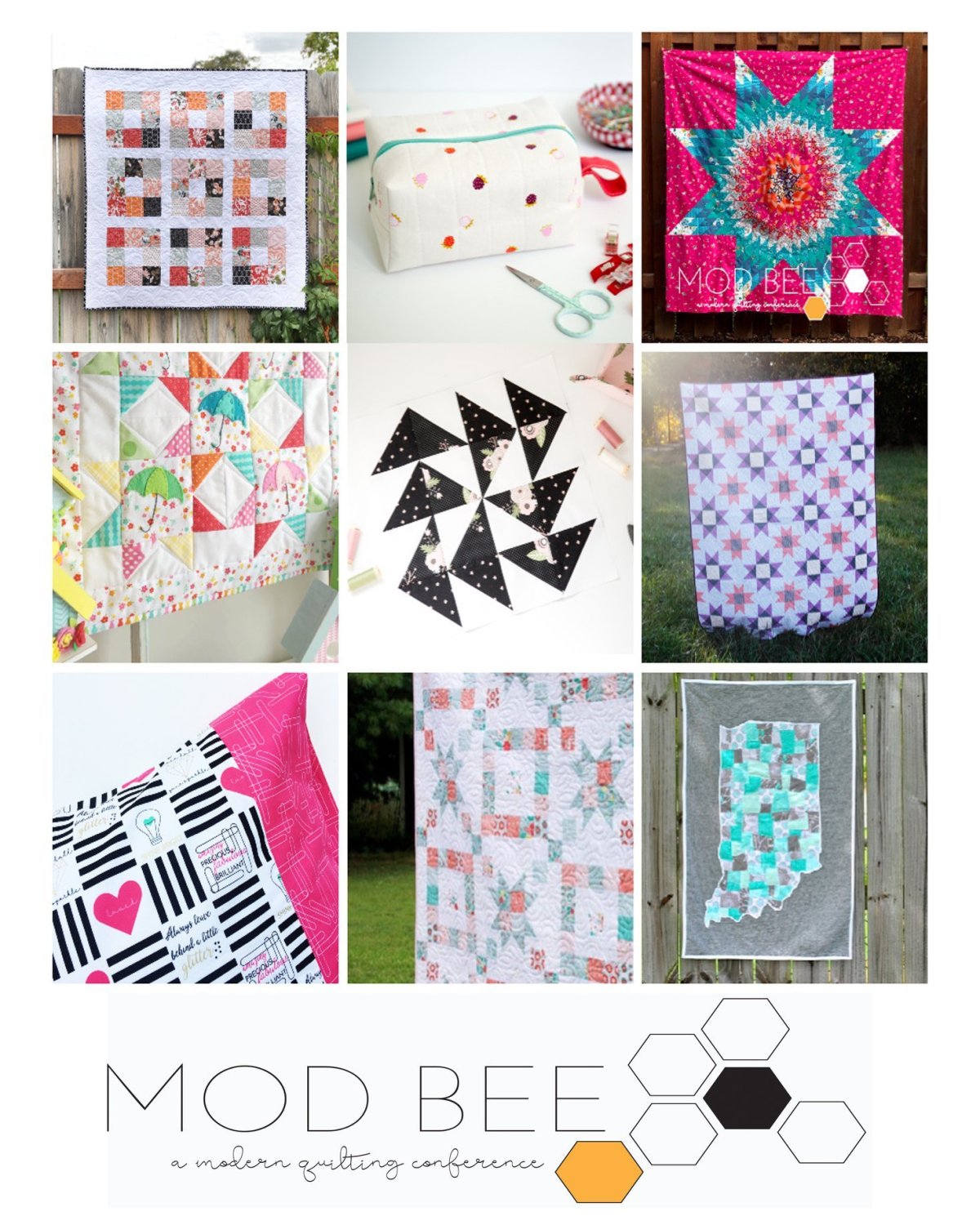 With everything going on right now, it's so great to have something to look forward to. And since we can't join in with other quilters in person, this online retreat is perfect! The "retreat" lasts three days, April 16-18, and is held in a private Facebook group. You can see the fabulous projects above and here is a schedule!
Mod Bee Spring 2020 Online Conference Schedule: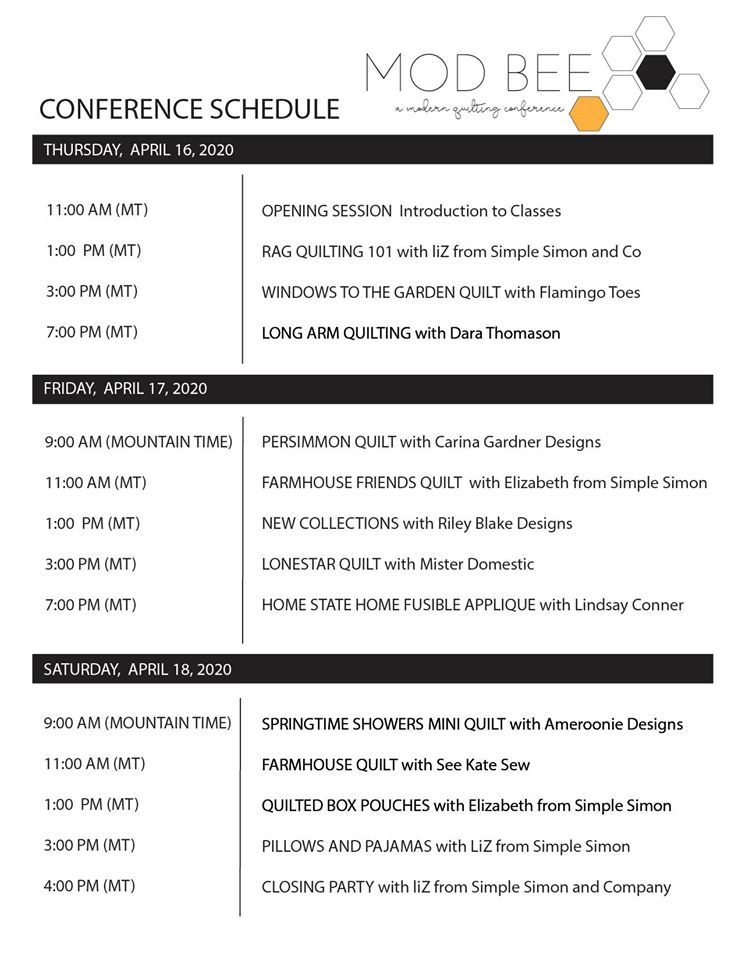 Doesn't that look amazing?
For each class, you receive the full pattern or instructional materials, and there will be live video tutorials for everything. Once you purchase a ticket you'll be added to the group and then you'll be able to access a full materials list so you can get the projects ready! If you join now and are short on supplies and want to do a little online shopping, there should be time to get an order in if your fave online shop is still shipping.
The classes will stay in the group for a year, so if you can't join in that weekend, you can jump in whenever you can!
I'll be teaching my Windows to the Garden quilt!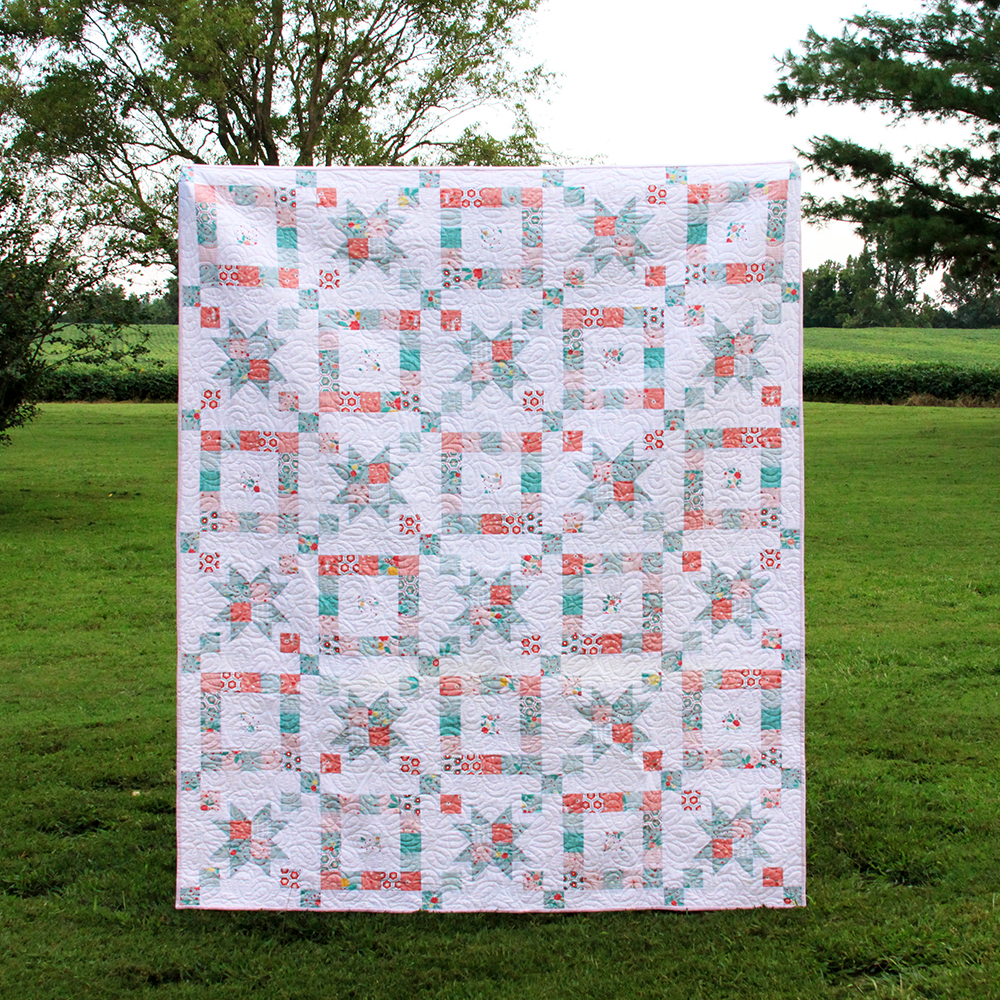 It's going to be a blast. I would love to see you there!
The conference is $75 for all three days – way less than a regular retreat or if you were to purchase all the patterns individually!
You can save $20 off that price with the code FLAMINGOTOES!! That makes the conference $55 – crazy cheap!
I'm also having a giveaway! And if you go ahead and buy a ticket, we'll refund you the cost of the ticket.
To enter, answer the question- have you been to a quilt retreat before?
I'll draw the winner on Friday, April 3!