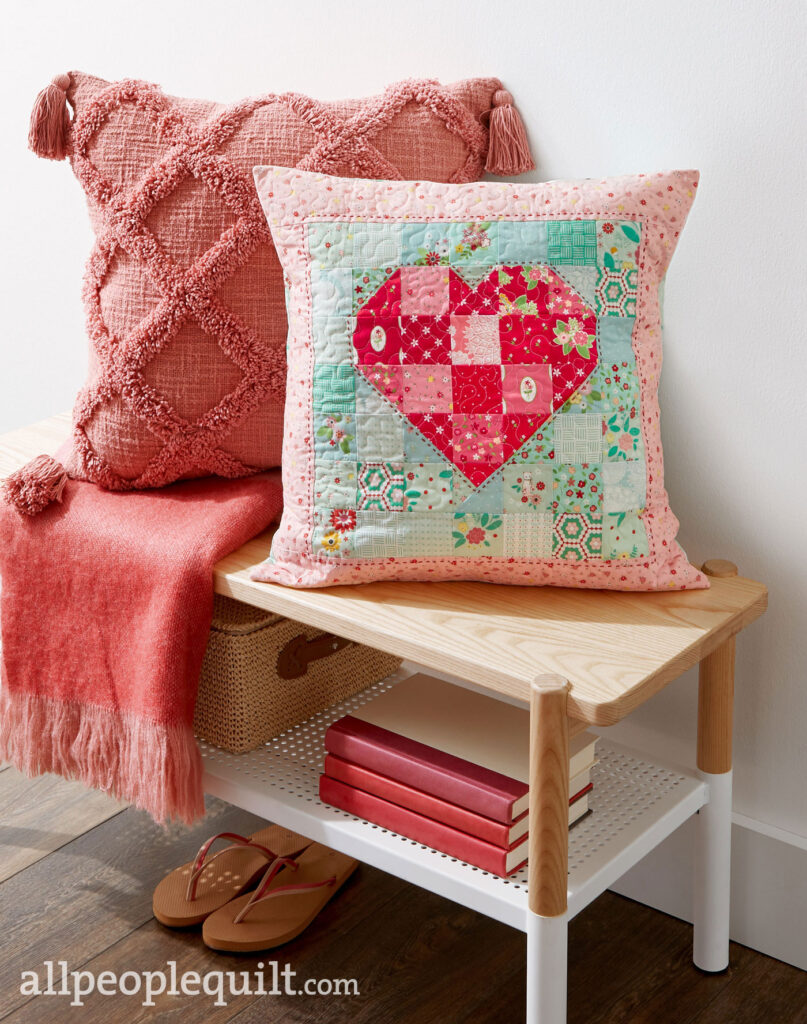 I am so excited to be able to share about this sweet Scrappy Heart Pillow I created that is in the new edition of Quilts and More!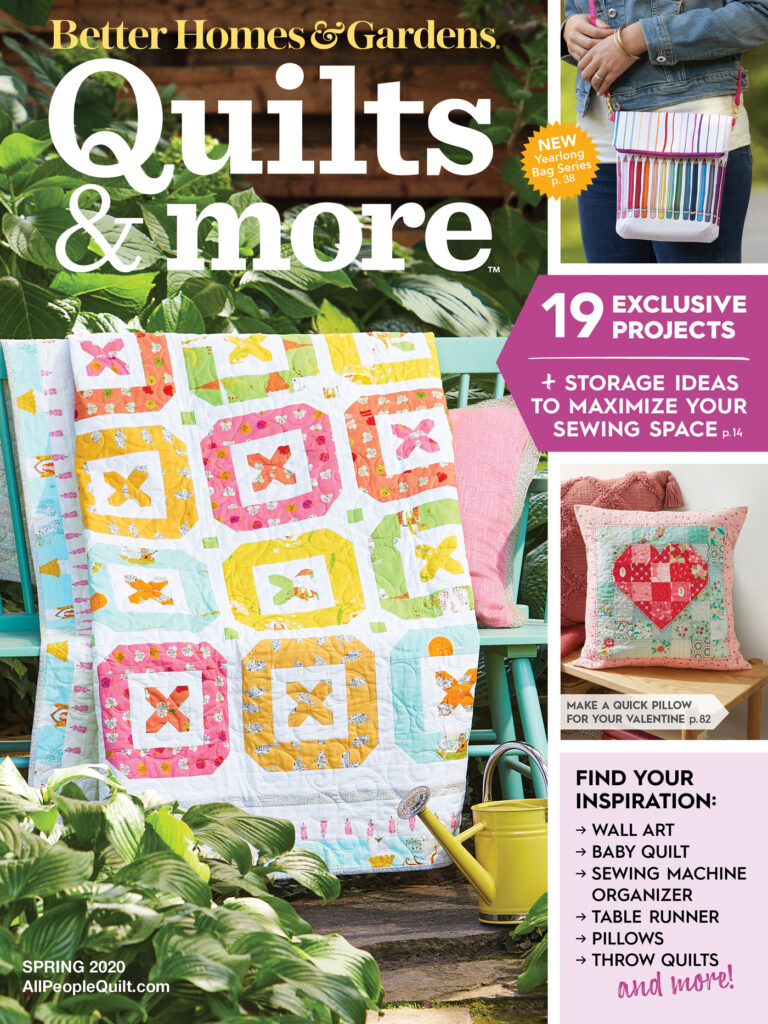 And take a look . . . . it's on the cover!! How exciting is that?! (pretty exciting!!!!)
The magazine hits shelves officially on January 17 so you can look for it in stores in just a couple days! I've seen several other projects in the issue and they are all so fun and colorful.
The fabrics in the pillow are a mix of all Rose Lane, Vintage Keepsakes and Vintage Adventure – I love how they look together!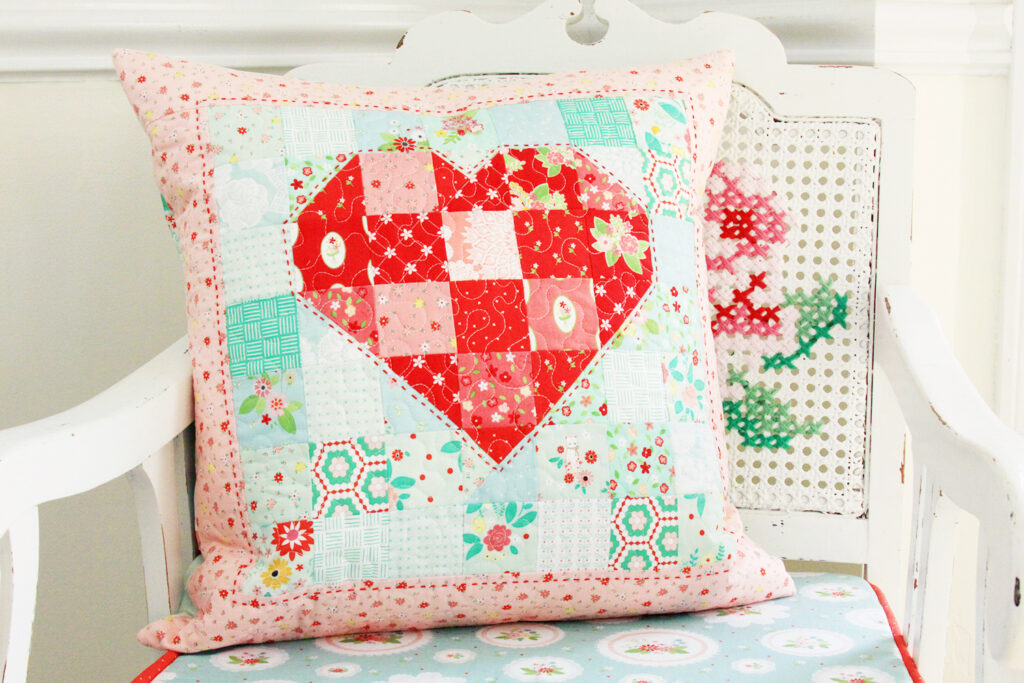 You can find all the info on how to make it in the magazine. If you make up a version of it, I'd love to see it!