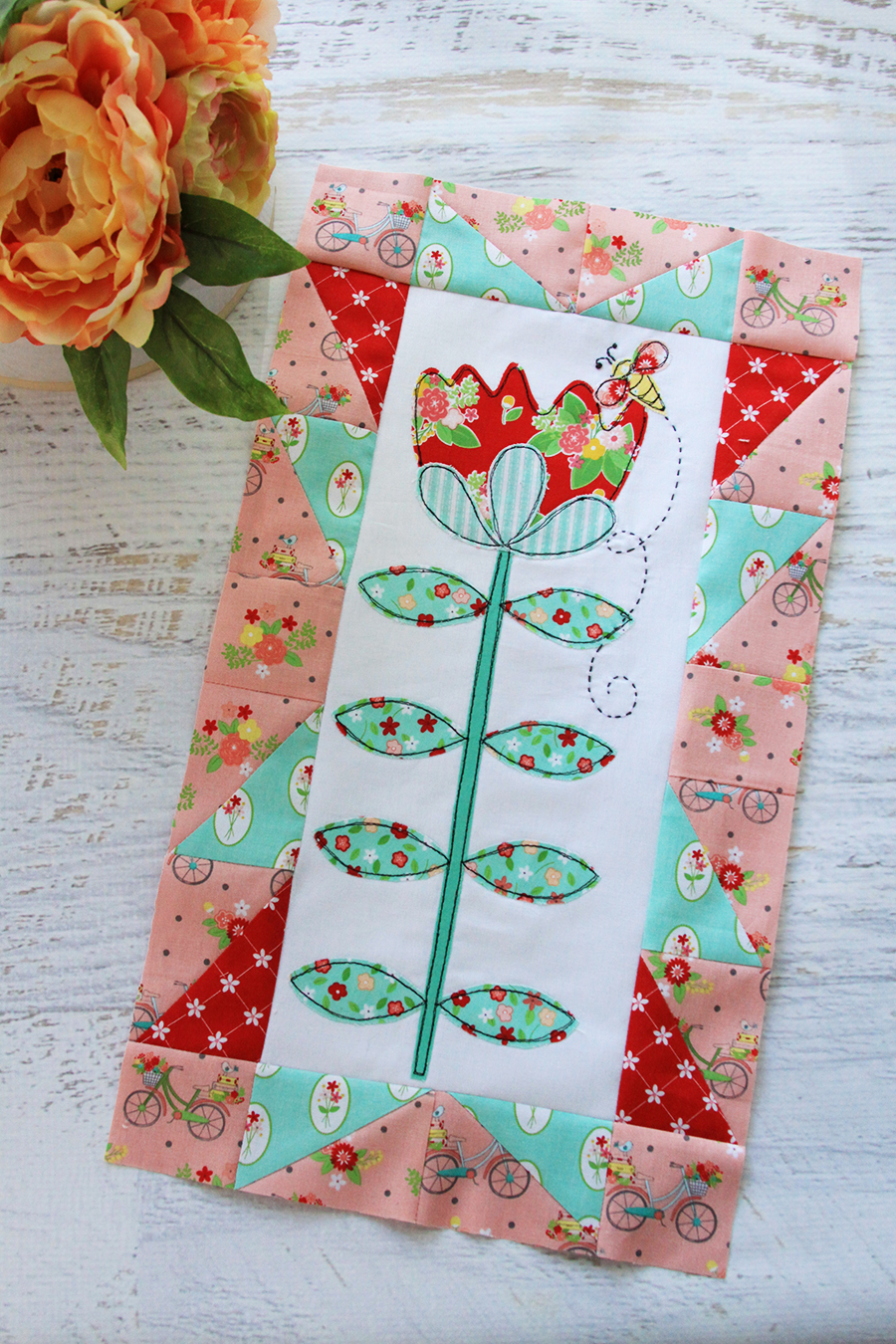 It's time for Block #2 in the Save The Bees Quilt Along! If you're new to the Quilt Along, we're sewing along with Jacquelynne Steves and her super cute Save the Bees Quilt. Every month we are showing out version of the block of the month and this is my version of Block 2!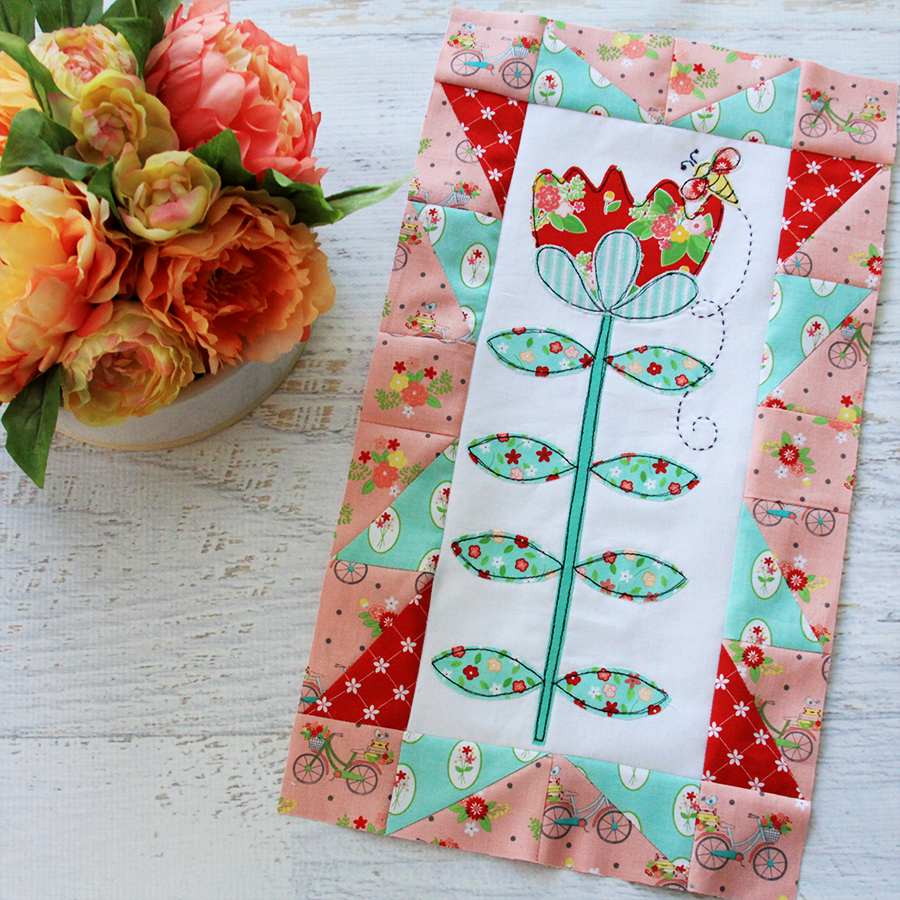 This block has a sweet little flower and bee, like Block #1. I loved being able to add a little hand embroidery and free motion stitching around the flower and leaves. I used Vintage Adventure fabrics too – I can't wait to see the whole quilt made up with them!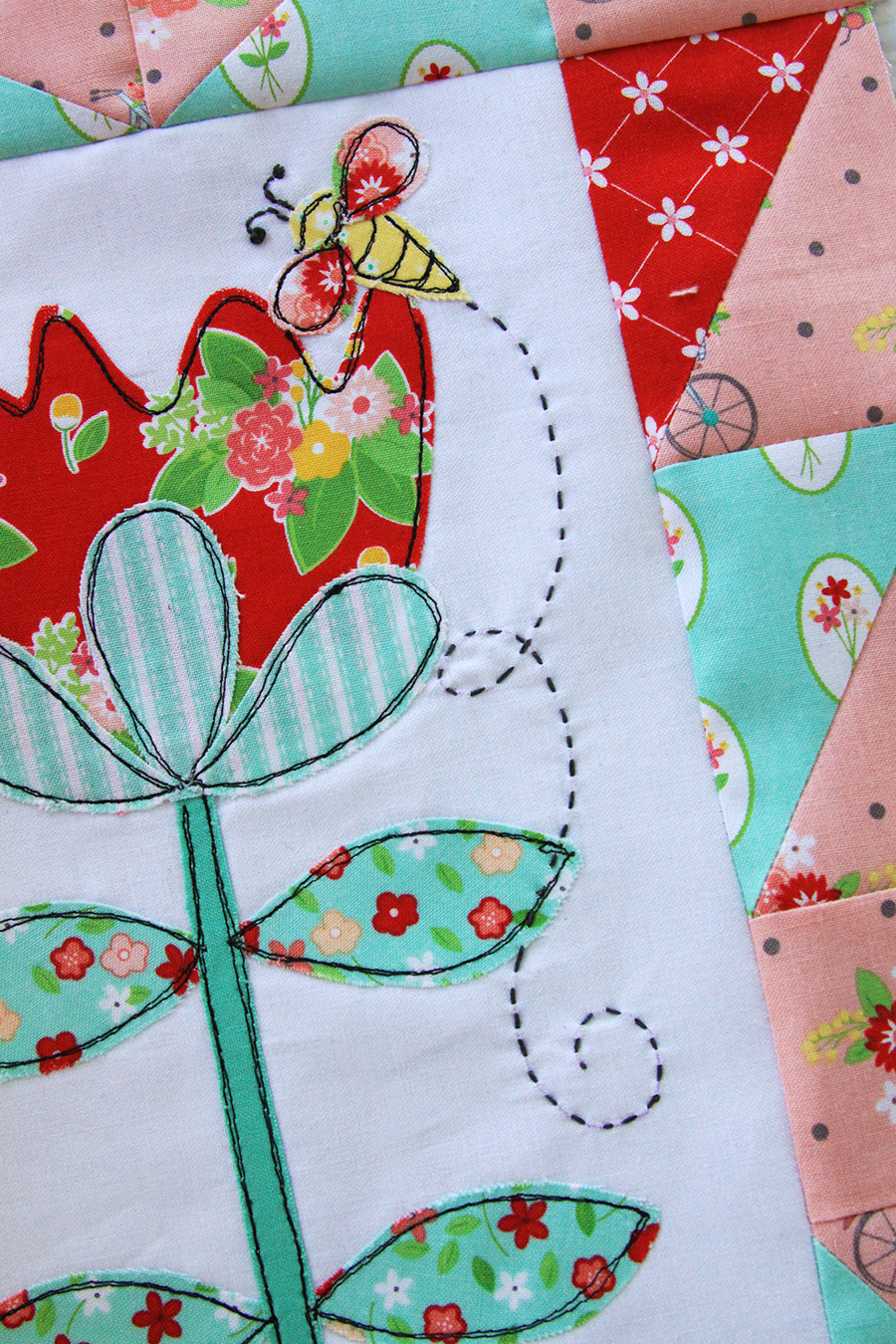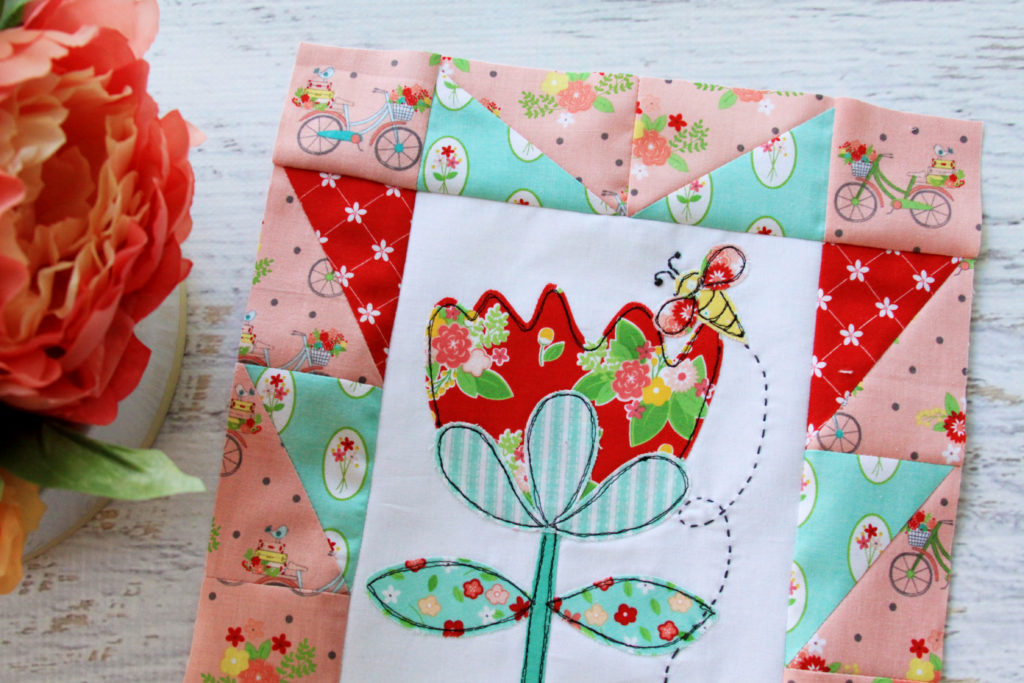 You can find out more info on the pattern and see Jacquelynne's blocks at her blog!
***This Giveaway is Now Closed***
We are having a giveaway every month too! This month our giveaway is a copy of the Carpenter's Apprentice pattern courtesy of EvaPaige Quilt Designs and Clearly Perfect Slotted Trimmers courtesy of New Leaf Stitches.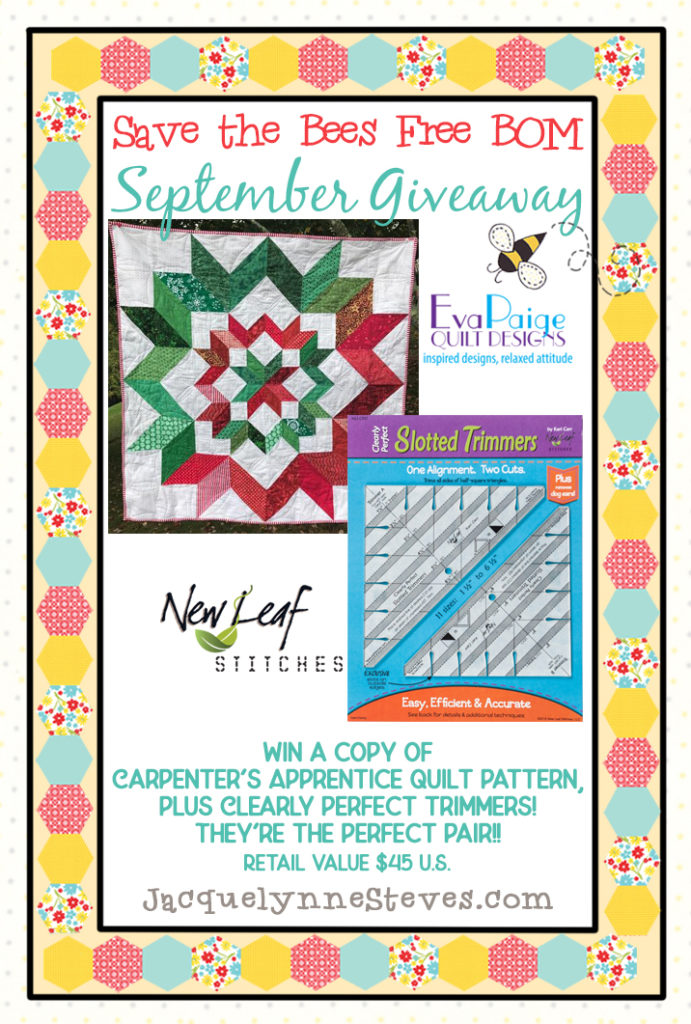 So fun right?! I am dying over that quilt pattern and the trimmer looks so helpful!
The giveaway is open to US and International winners and there is one winner per prize per month. You can visit all the other bloggers sewing along in the Quilt Along and enter on their blogs as well!
***This Giveaway is Now Closed***
We'd love for you to sew along with us! You can share your progress in the Jacquelynne Steves Facebook Group! You can see my block #1 here too!