Have you seen the fun Pillow Talk Pillow Fight going on over at Fat Quarter Shop to celebrate the new book Pillow Talk by Edyta Sitar? It's so fun!!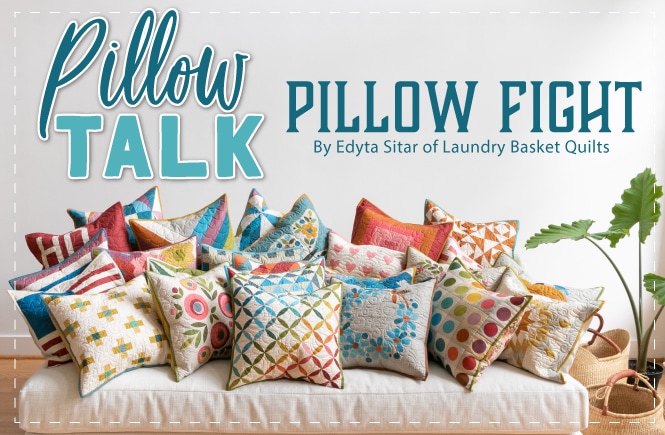 The new book Pillow Talk is full of the cutest pillows! I seriously want to make them all. And since they're all so fabulous, Fat Quarter Shop is doing a Pillow Fight!
Every week they're pairing up two designers who've made pillows or projects inspired by the pillows in the book and they're competing! And this is my week! Eek!
I sewed up the Love Birds Pillow! I thought the applique was just darling and it was so perfect with Valentine's Day this weekend!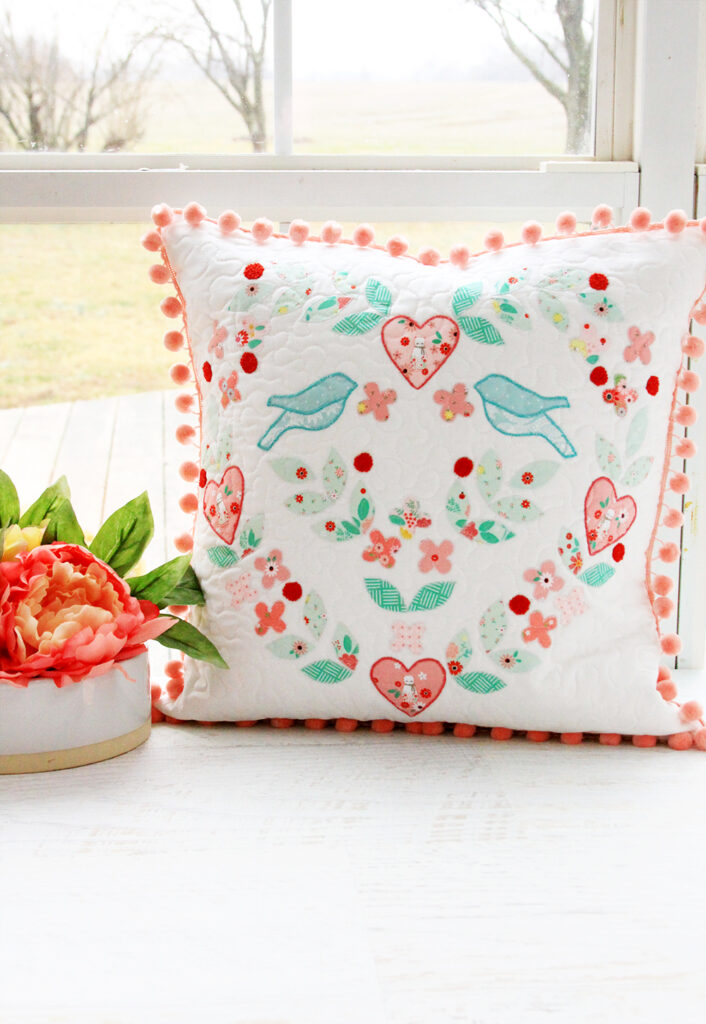 I used mostly Rose Lane and a little Vintage Keepsakes for the fabrics. I loved being able to fussy cut the hearts – the cats look so cute! I added a little bit of embroidery to the pillow as well by outlining the hearts and birds with a chain stitch and instead of fabric polka dots I did circles filled with French Knots. I think they give it a fun texture!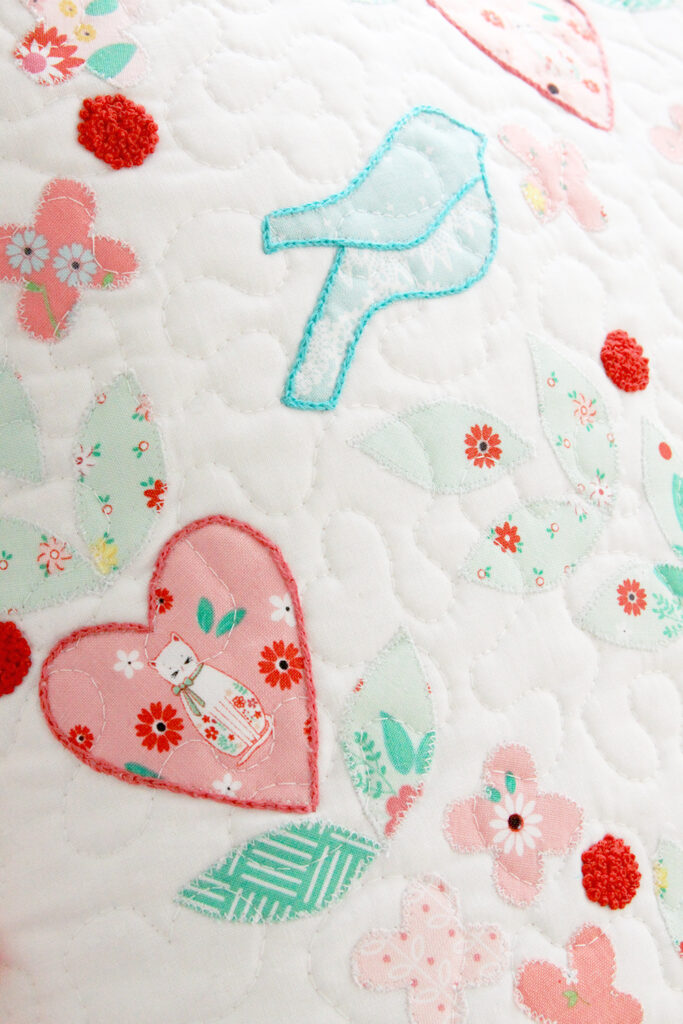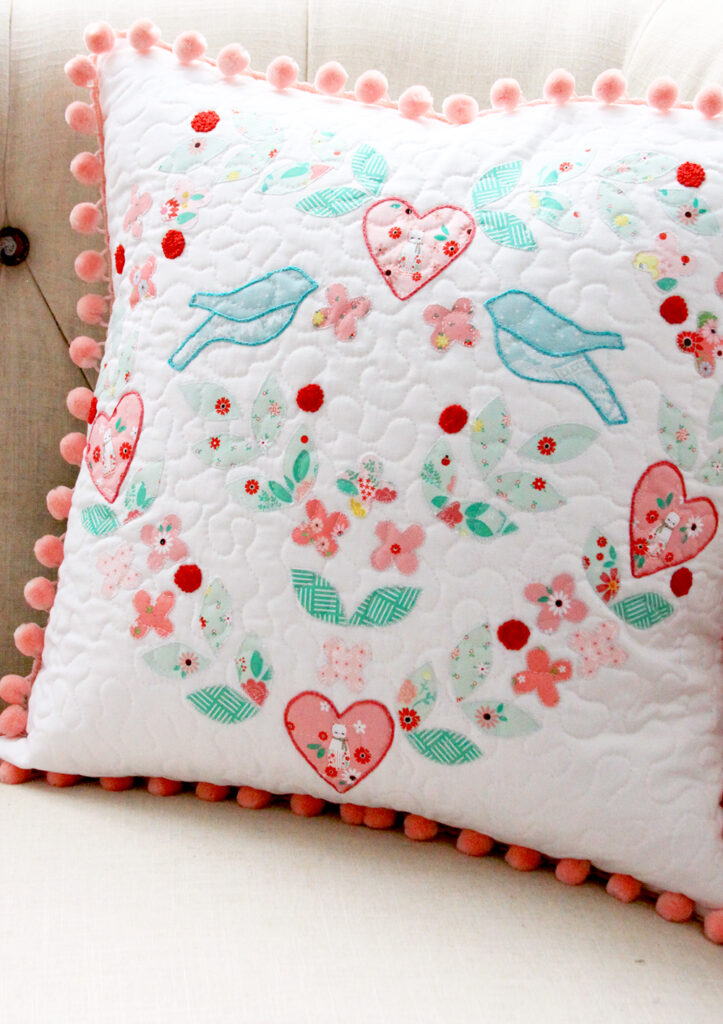 I had to edge the pillow with pom pom trim. It's one of my weaknesses – I can't resist it!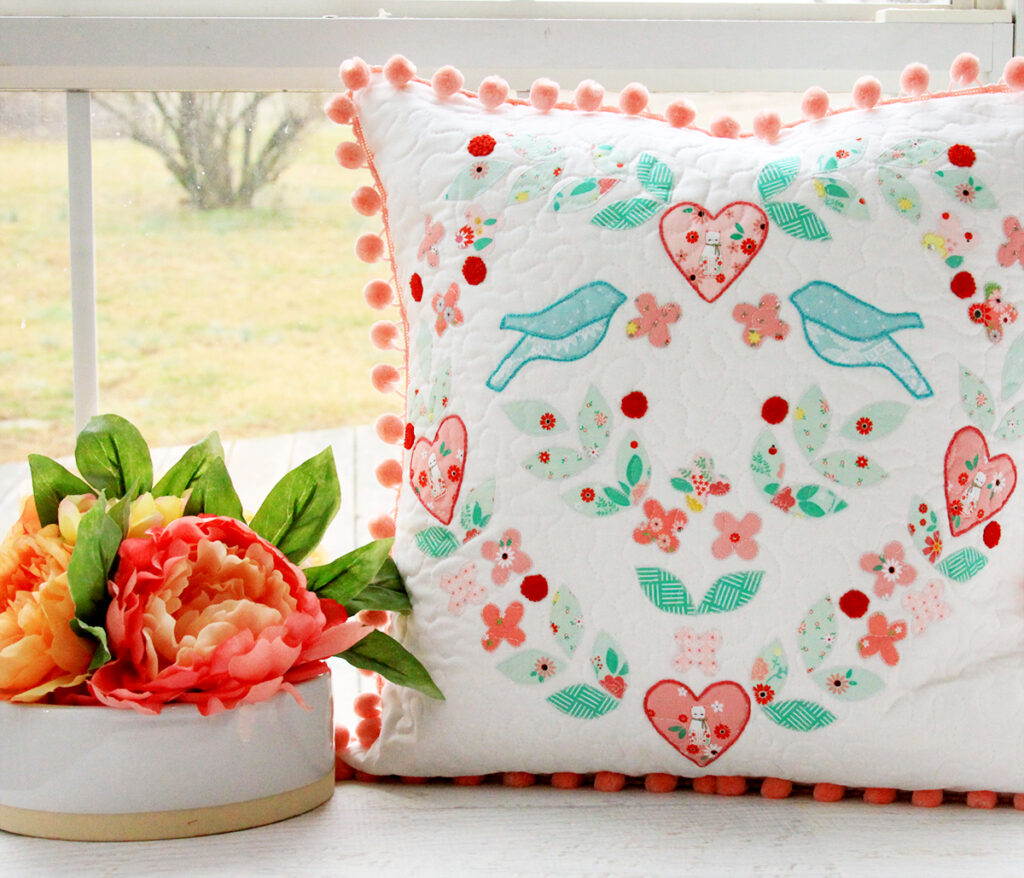 I'm paired up with Sedef from Down Grapevine Lane and her pillow is so pretty too! When you head over to Fat Quarter Shop to vote, you can check them both out!
Voting starts today and runs for a week. You can see all the other designers participating in the leaderboard. It's been so fun to everyone's pillows each week!
If you vote for me I promise to love you forever! :)
Make sure you check out the book while you're there. There are so many darling projects in it!!