I am having such a blast converting my embroidery designs to cross stitch – I can't seem to stop! I have two new cross stitch patterns to show you – one is perfect for your sewing room and the other is perfect for Fall, keep scrolling for all the info!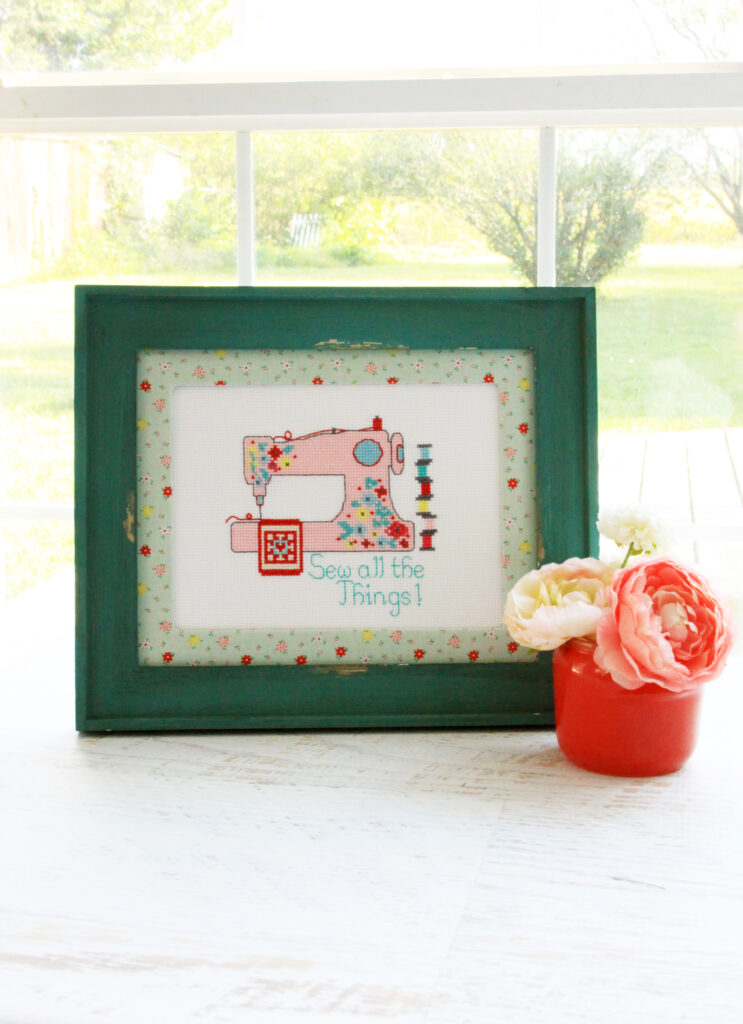 The first is a new cross stitch version of my floral sewing machine pattern and needle minder! I made up this version in pink with the fun phrase, Sew all the Things! It would be easy to change things up too – I think it would be really fun with a white sewing machine on pink or aqua aida too!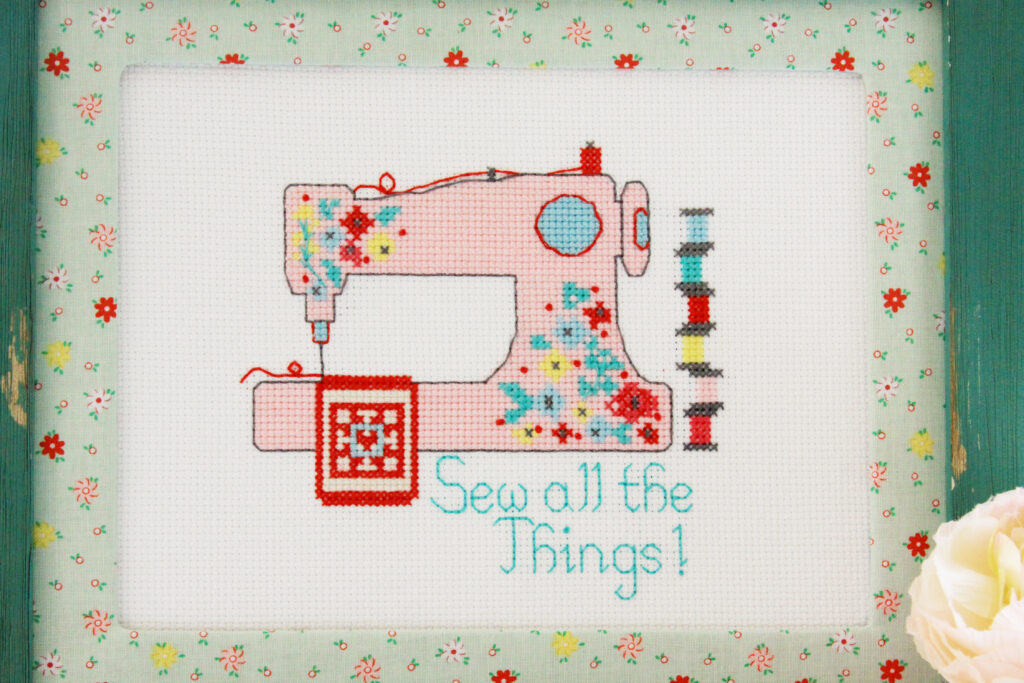 I framed this design in an 8 x 10 frame and I made a little 7″ x 9″ mat covered in Rose Lane fabric to add some more color. Isn't it fun? It was really simple to do! I cut a piece of chipboard to 8″ x 10″, then cut a 7″ x 9″ whole in the center. I covered this with fabric and hot glued it to the back. Easy peasy!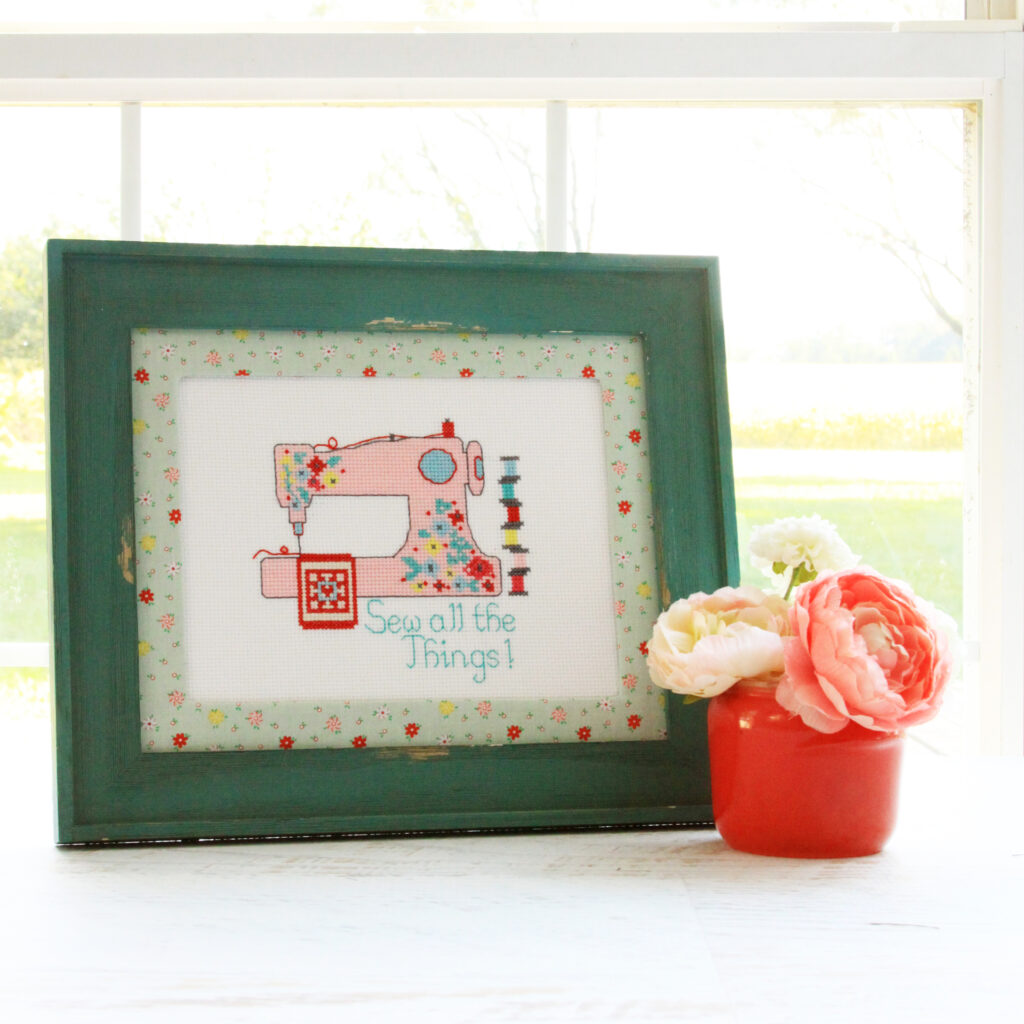 I have the pattern in both Paper and PDF verions. Click here to check them out!
The other new design in the shop is my Happy Fall Y'all pattern! I based it on my Pumpkin Truck embroidery design and I love how it came out!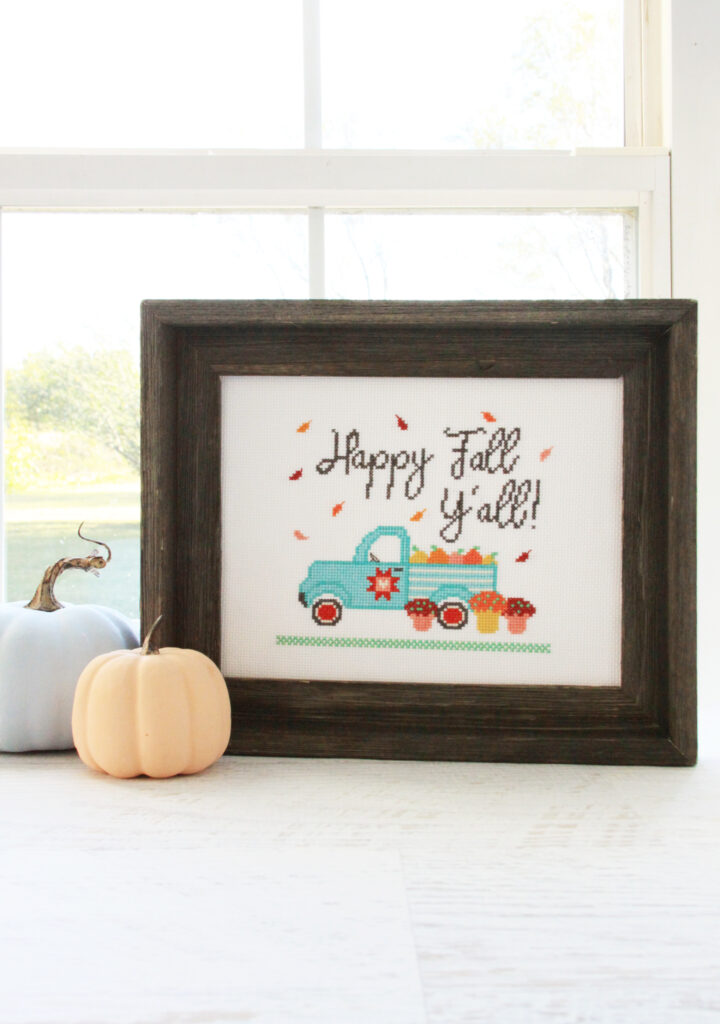 There's a fun little vintage truck all full of pumpkins and decorated with mums and a quilt block! I really think I need this little truck in real life. How fun would this be to drive around?!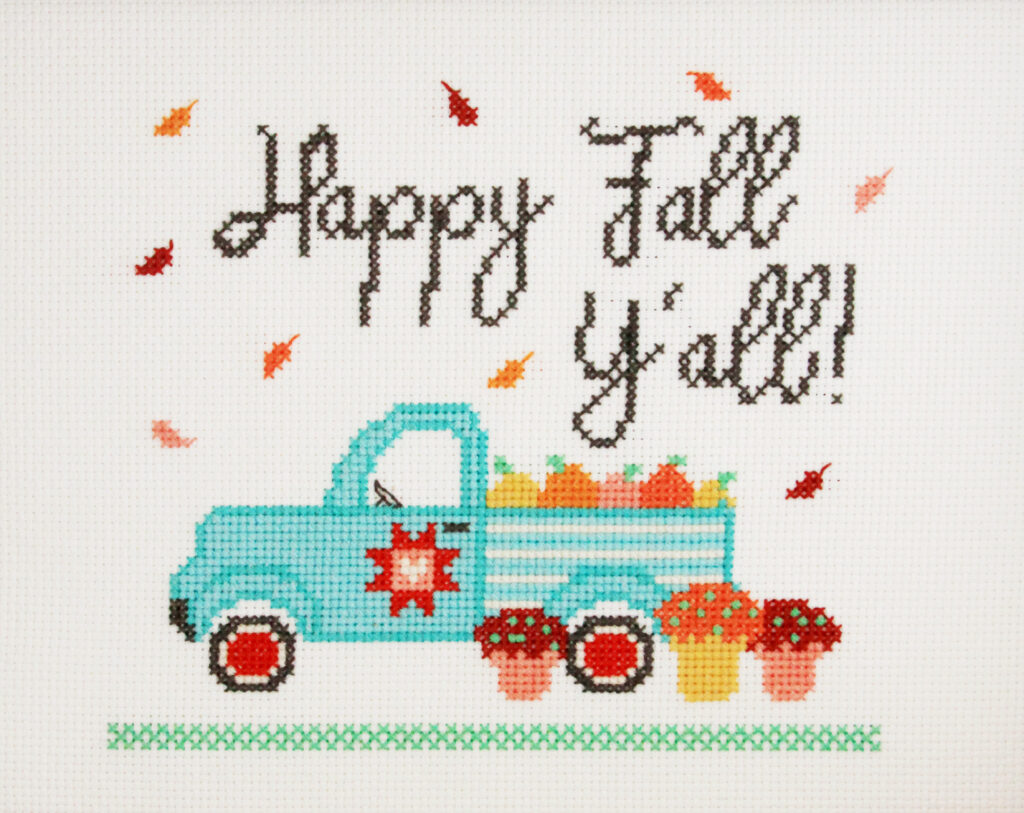 As with all my cross stitch patterns, this is stitched in Aurifil floss. In the stitch guide I've provided a color chart for you, as well as a conversion for DMC.
This one is also available in PDF and Paper!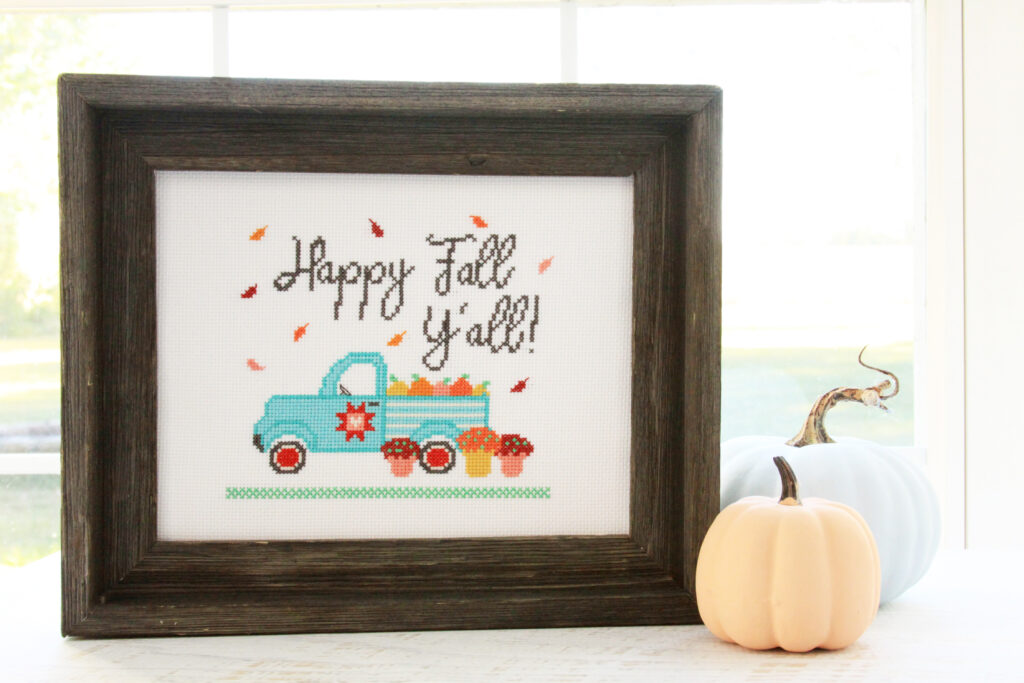 I also have all my Rose Lane fabric precuts and the panel in the shop! You can find 10″ stackers, 5″ stackers, rolie polies and fat quarter bundles!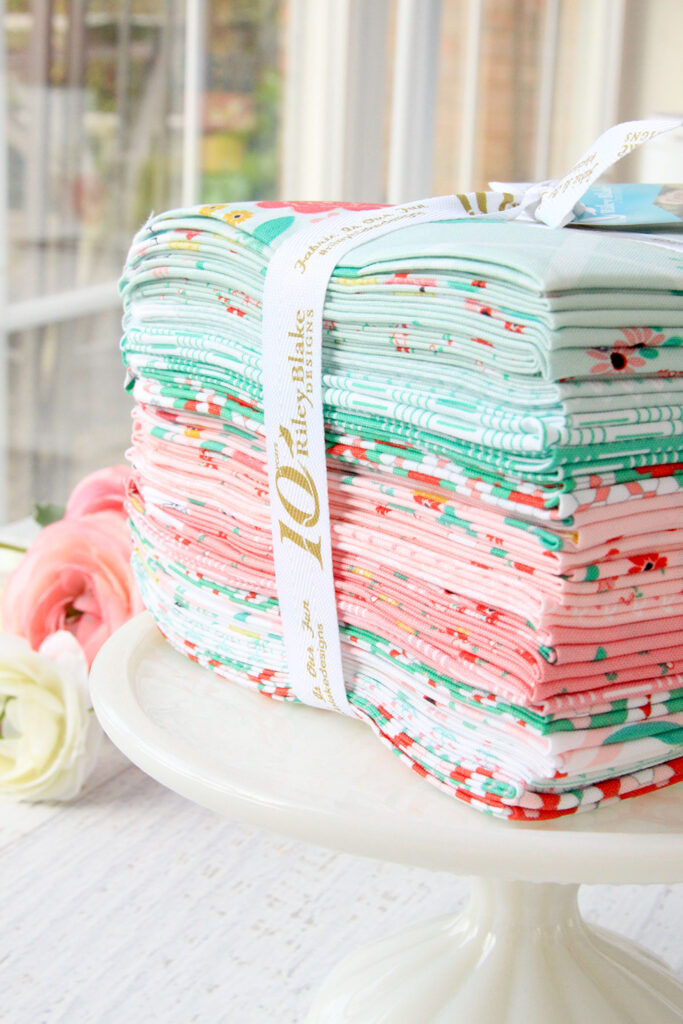 With the Panel you can create the Daisy's Garden quilt applique, stitch up the three embroidery patterns, and use the mini panels for sweet pillows, mini quilts, bags and more!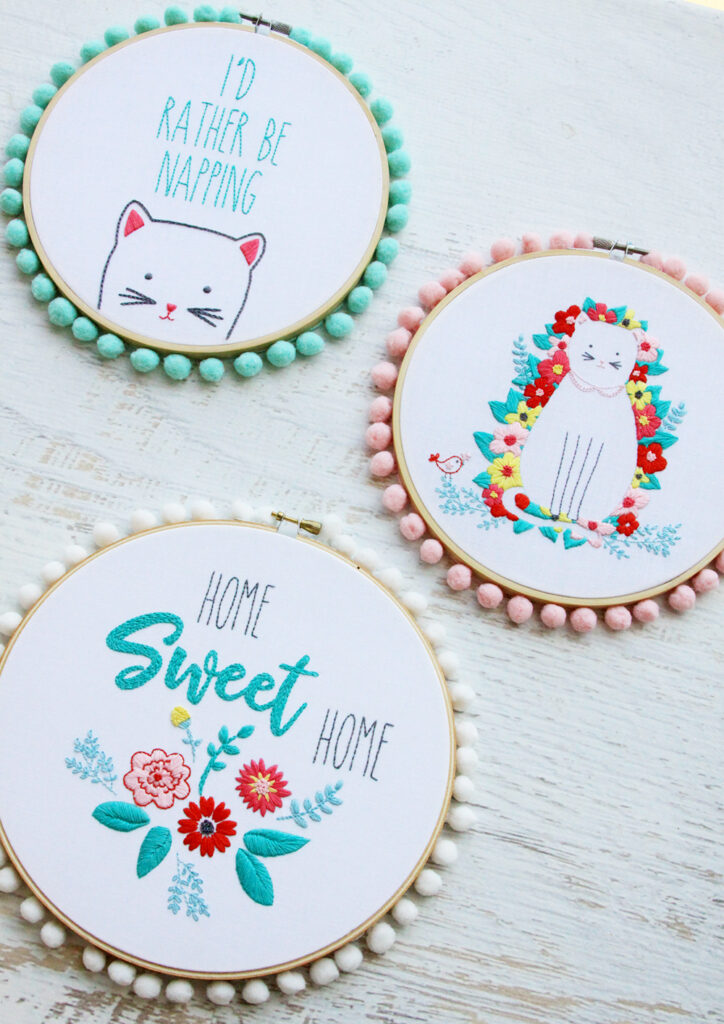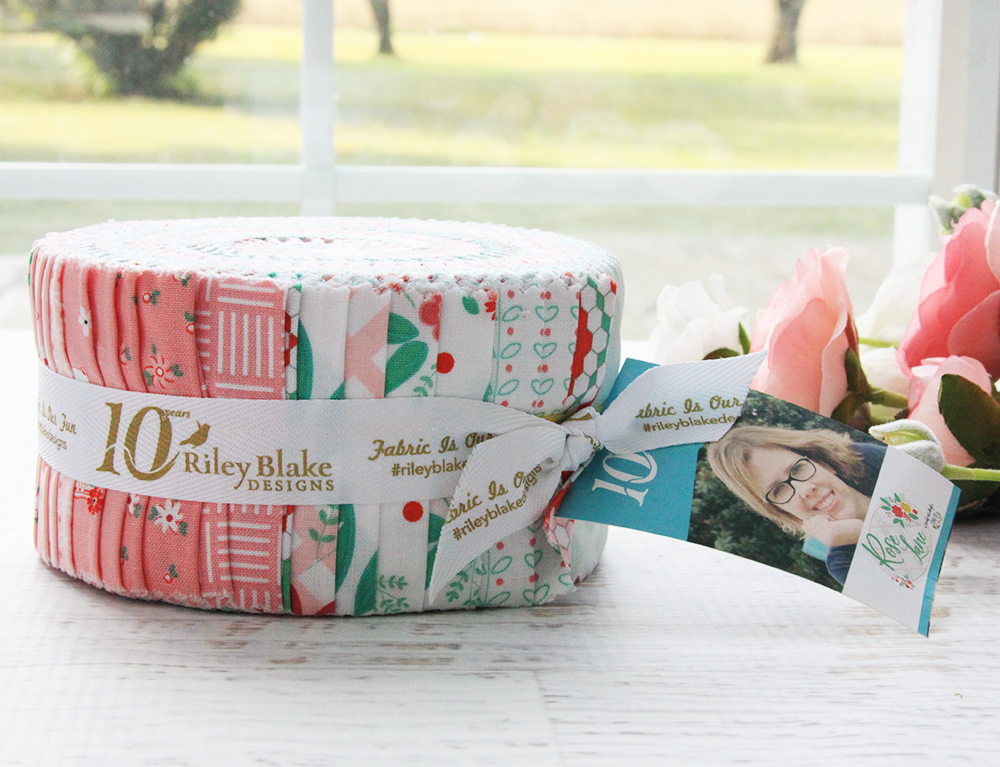 I'm running a FREE SHIPPING special through the end of the year! Every order over $35 qualifies for free shipping! I know things get busy with all the end of year shopping and gift-buying and I want to help out!
Happy Stitching and Sewing!!