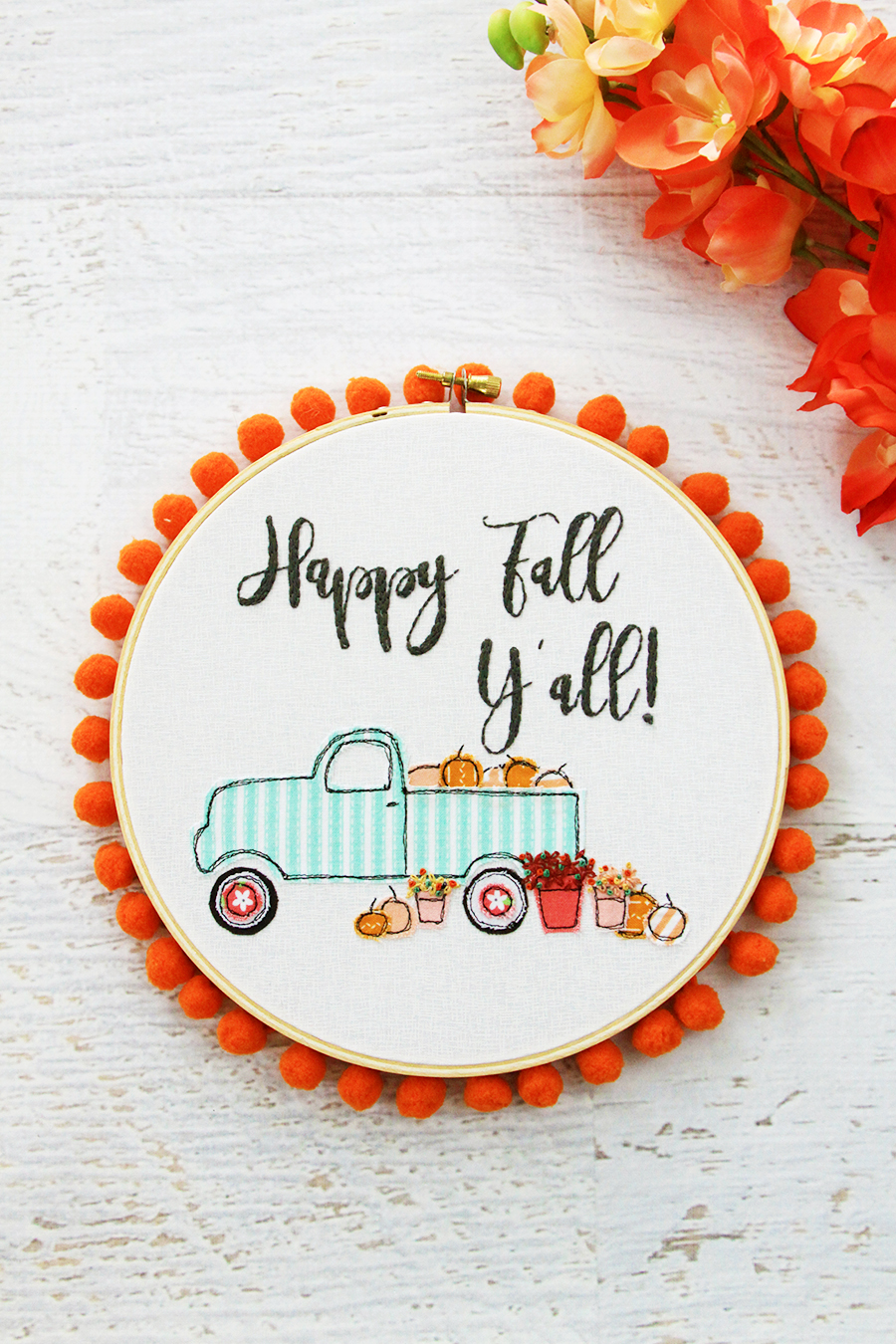 Now that we live in Tennessee I feel licensed to use the occasional "Y'all"! And since I do, I think it's the perfect way to dress up this cute hoop! Because what says fall in the south more than a vintage truck full of pumpkins and decorated with mums?! This Happy Fall Pumpkin Truck Embroidery Hoop Art is fun to stitch up and makes the perfect decoration for Fall!
This is a great pattern to leave in a hoop, or you could make up a pillow or a mini quilt! It's a mix of machine free motion stitching and hand embroidery but you could definitely make it with only embroidery, or all on the machine if you applique little flowers in the pots.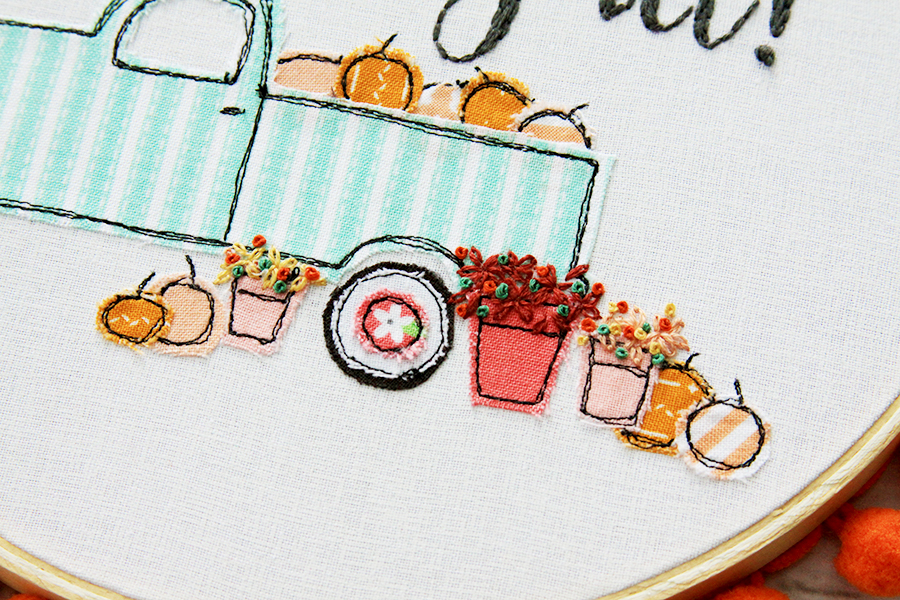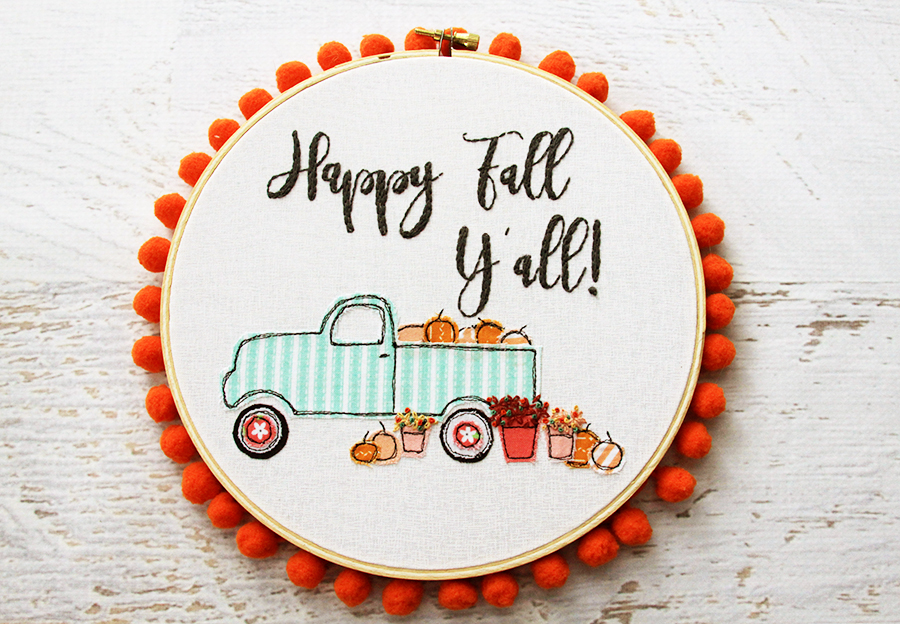 Here's what you'll need to make your own!
Happy Fall Pumpkin Truck Embroidery Hoop Art
Materials:
11″ white background fabric – I used Riley Blake White Mini Hashtag
Assorted small amounts of fabrics for truck, tires, pumpkins and planters.
8″ embroidery hoop
HeatnBond Soft Stretch Lite
Aurifil 50wt Black for contrast stitching
6 strand Embroidery Floss in Fall colors and Gray for lettering
1 yard orange pom pom trim for edging
Marking Pen
glue for finishing back
Happy Fall Pumpkin Truck Pattern
Iron the fusible HeatnBond to the wrong side of the fabrics for the truck, pumpkins and planters. Cut out the designs using the pattern. Transfer the lettering design to the background fabric with a marking pen.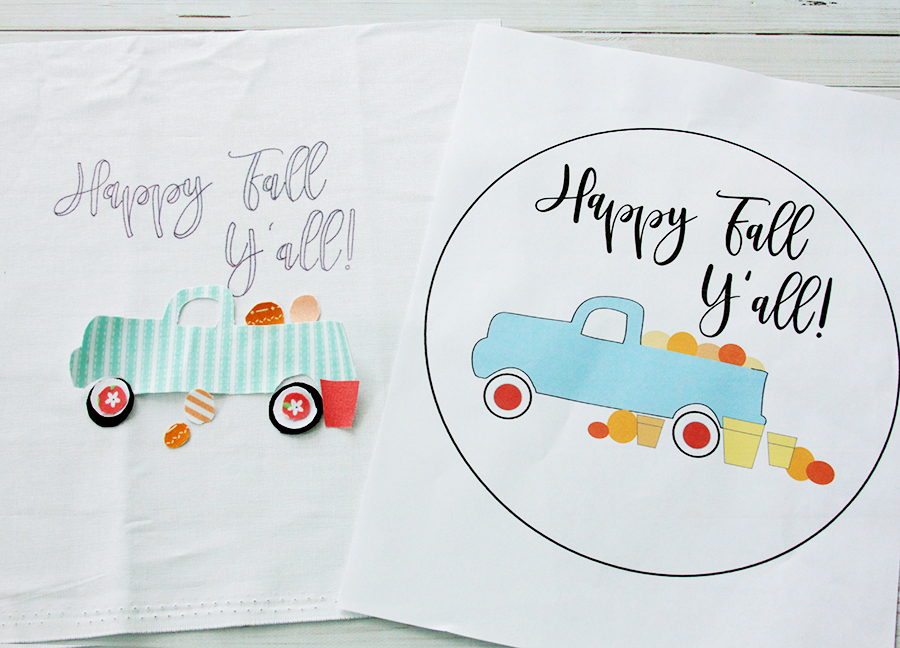 Place the background fabric in the hoop and embroider the lettering. Use a back stitch to outline the letters, then fill in the open sections with a layered back stitch. (You can find that cute bicycle needle minder in my shop here!)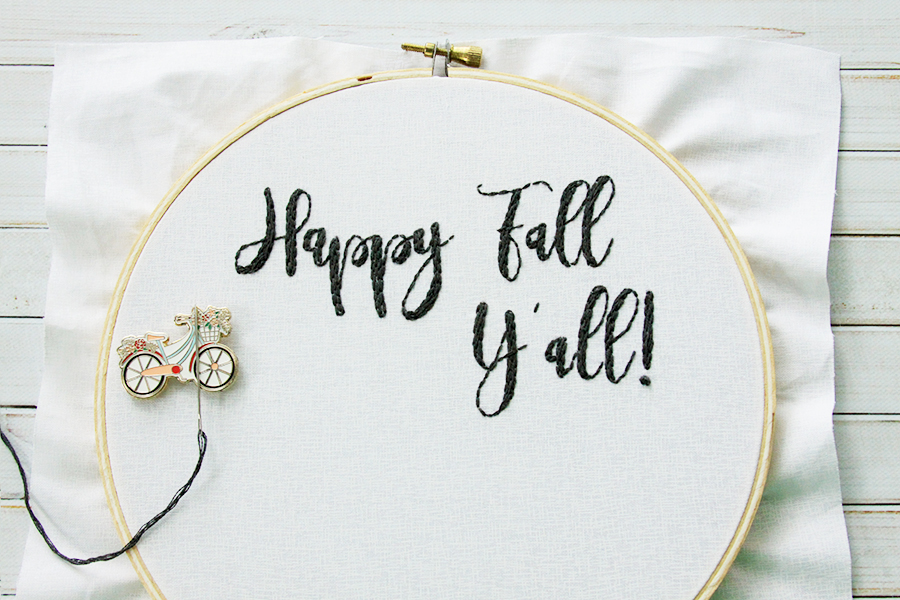 Remove the fabric from the hoop and iron the applique fabric pieces in place. It helps to put the pattern layout behind the fabric so you can easily see the placement. Put a free motion foot on your machine and if you can, drop the feed dogs. If you can't drop them, you can still do the stitching. Outline all the shapes with two or three passes of stitching. While you are stitching the pumpkins, add stems to a few of them.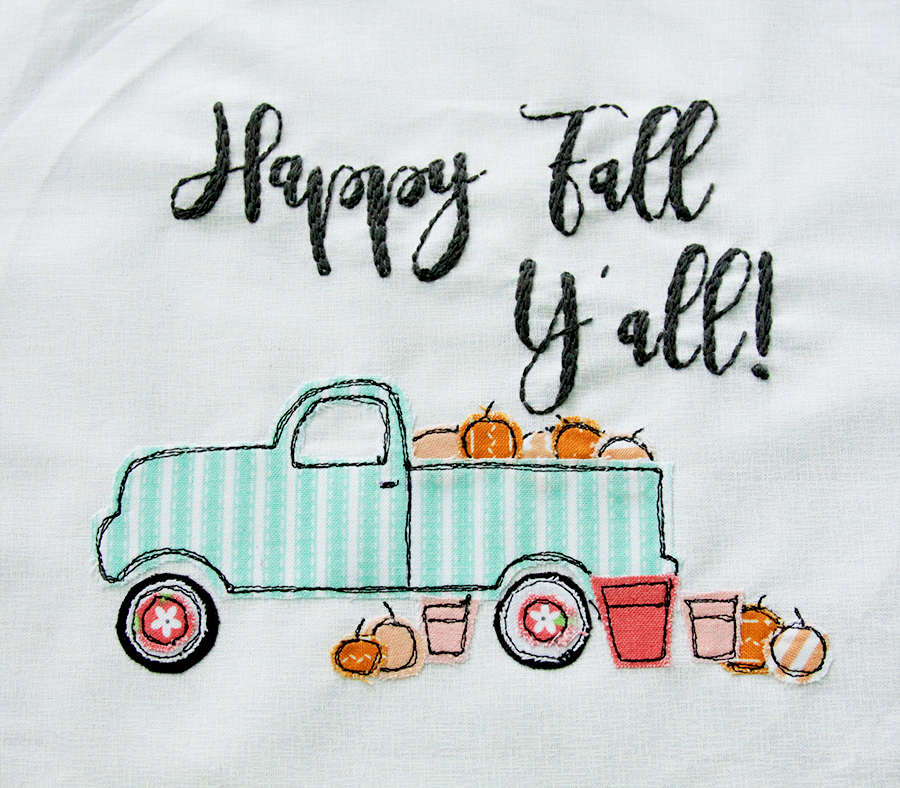 Put your fabric back in the hoop and embroidery the little mums in the planters. Use a combination of lazy daisy stitches and french knots to create the flowers in burgundy, yellow and orange. Scatter in some green french knots for leaves.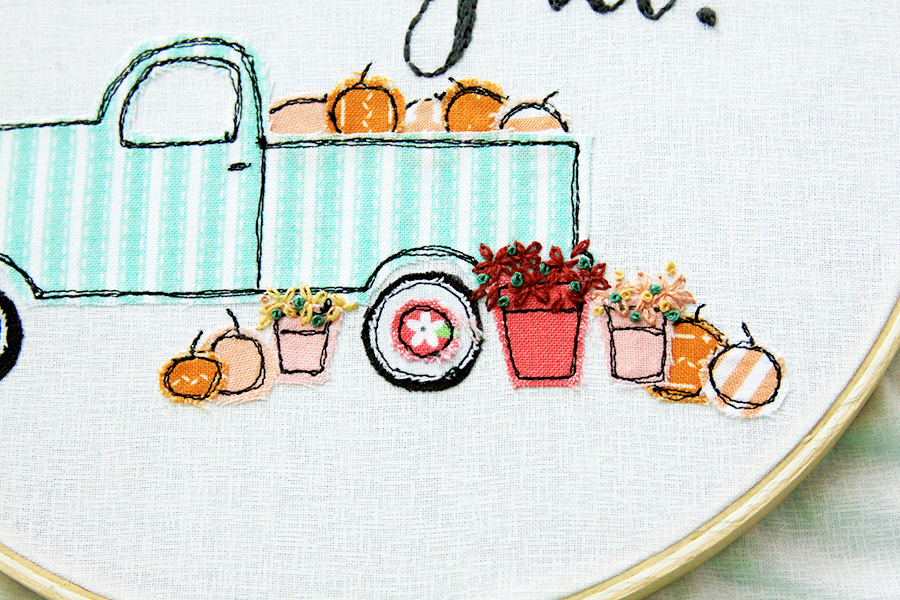 Trim the fabric on the back side and finish the hoop. Glue the pom pom trim around the back edge of the hoop.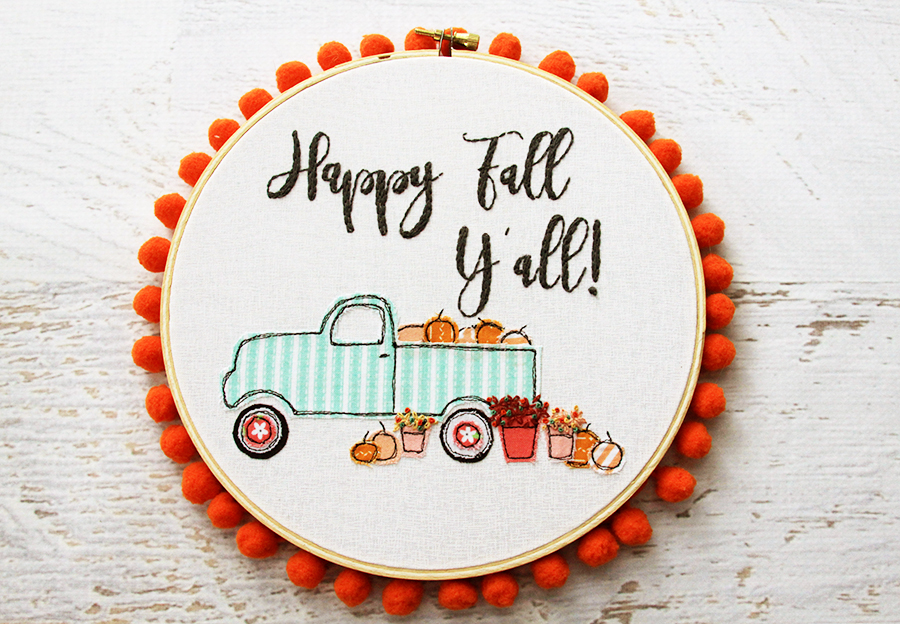 This week I'll be attending the Missouri Star Quilt Co Birthday Bash! They're having a big celebration with parties, activities, demos and even fireworks. I'll be demoing this cute hoop while I'm there!