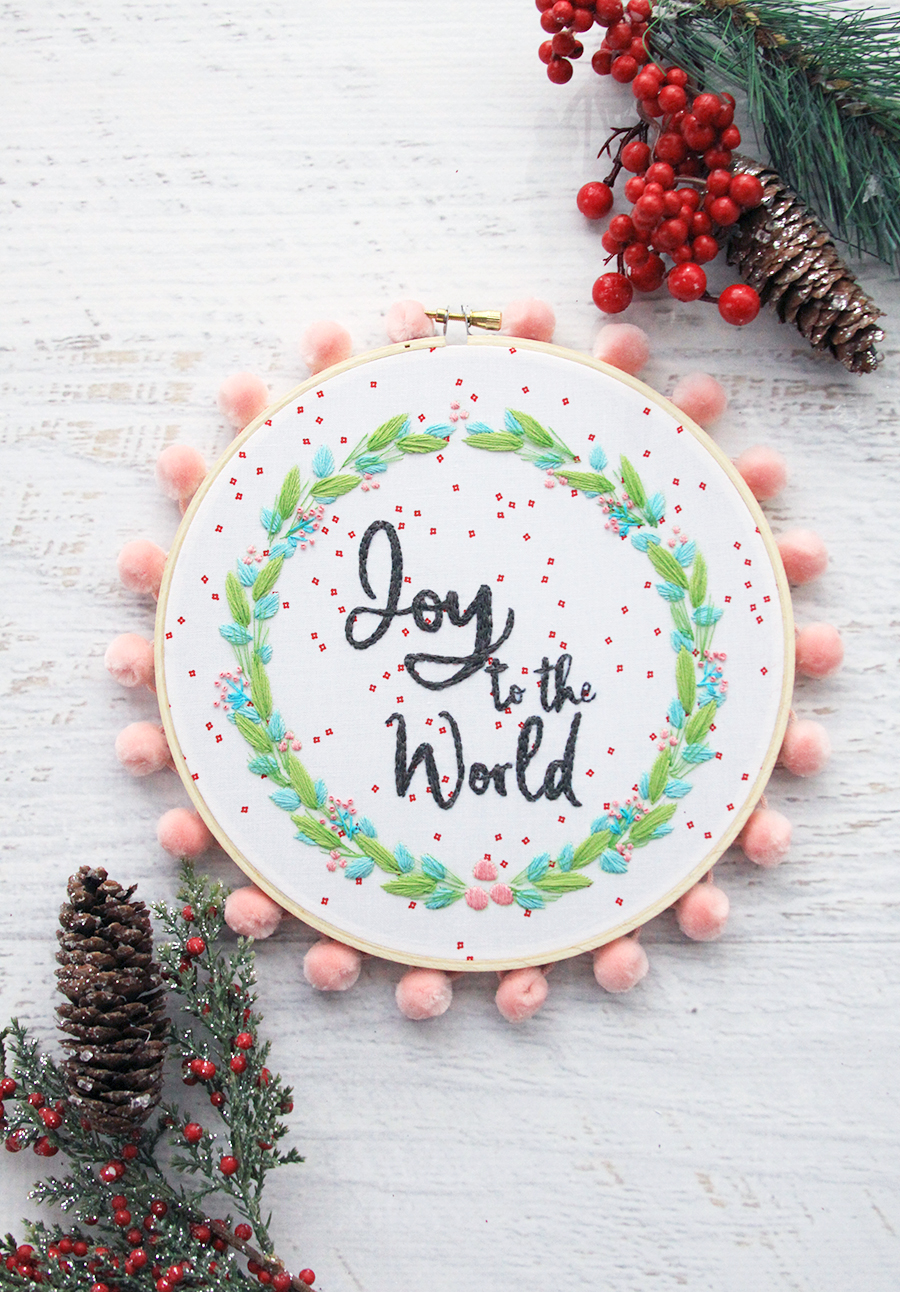 I can't believe Christmas is less than one week away! How have we gone through a whole year already?!
This has been such an amazing year and I am so thankful for all your support through it! You have been so kind and encouraging and supporting of my first fabric release, new quilt patterns, needle minders and all the projects and posts here on the blog and it means so much to me! I've designed this new Joy to the World Embroidery hoop to say thank you!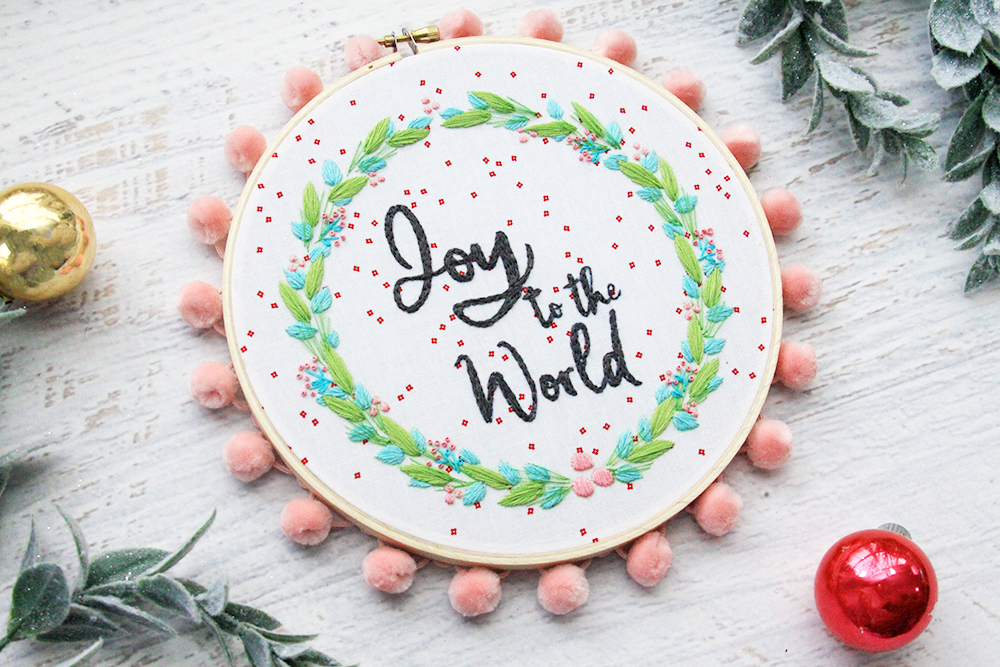 This new design is free for you to download this week! After Christmas I'll be putting it in my shop so even if you don't want to stitch it up this year, make sure to save it now so you can have it for next year!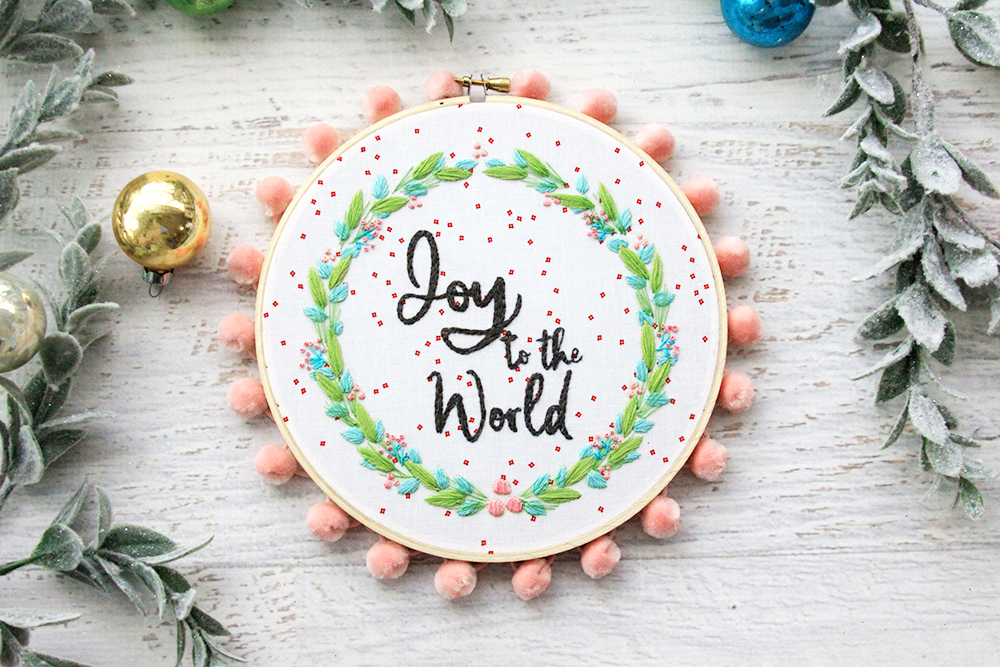 It's such a fun hoop to stitch up – and you can have a lot of fun with different colors too! I love how the pastel vintage colored threads look on this new Blossom fabric from Christopher Thompson and Riley Blake. It works great with my vintage Christmas decor. But you could do fun traditional reds and greens, or wouldn't a jewel town color palette look fabulous?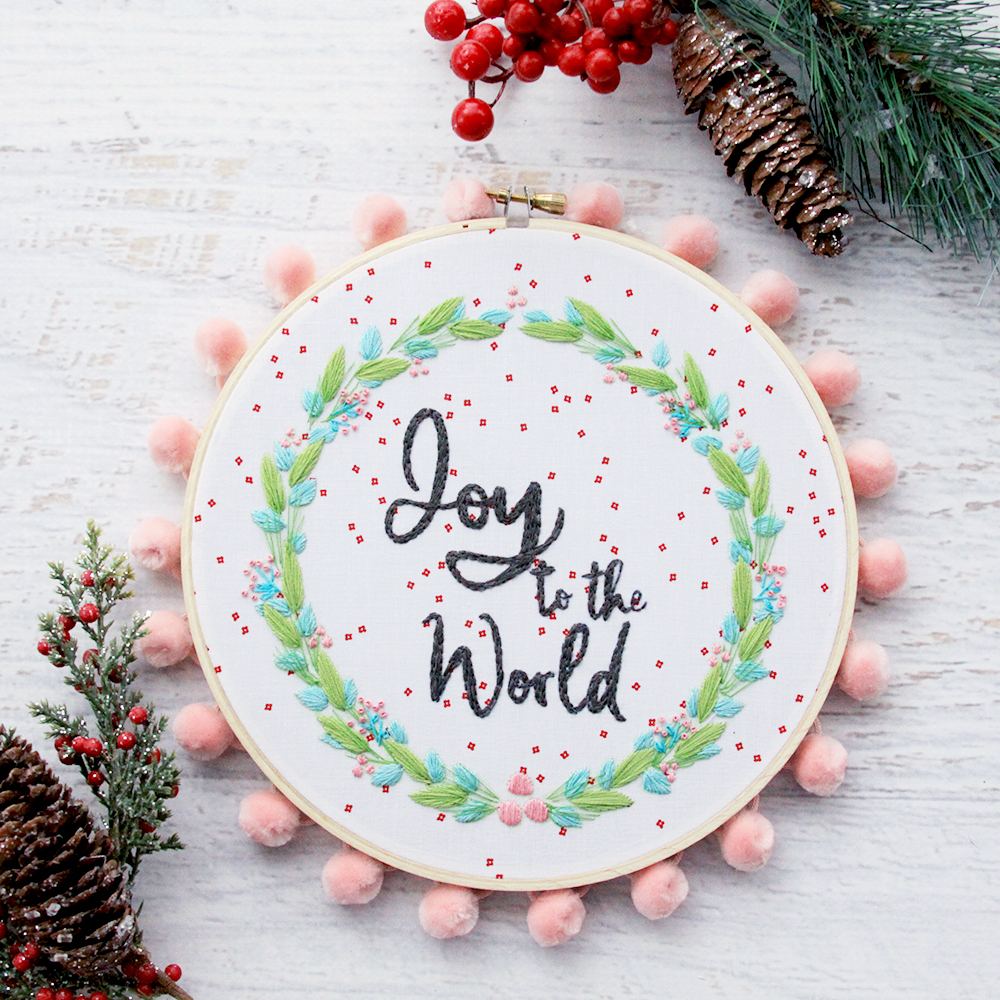 The stitches are all basic too – nothing fancy so even beginners can make this one up!
Here's what you'll need:
10″ square of fabric
8″ embroidery hoop
Aurifil Floss – colors:

Pink – 2425
Light Aqua – 5006
Dark Aqua – 5005
Light Green  – 2882
Medium Green – 2860
Dark Gray – 2630

Marking Pen
Print out your pattern and transfer the design to your background fabric. Using a super cute little vintage globe needle minder is optional, but it's always fun to match the needle minder to the hoop! :)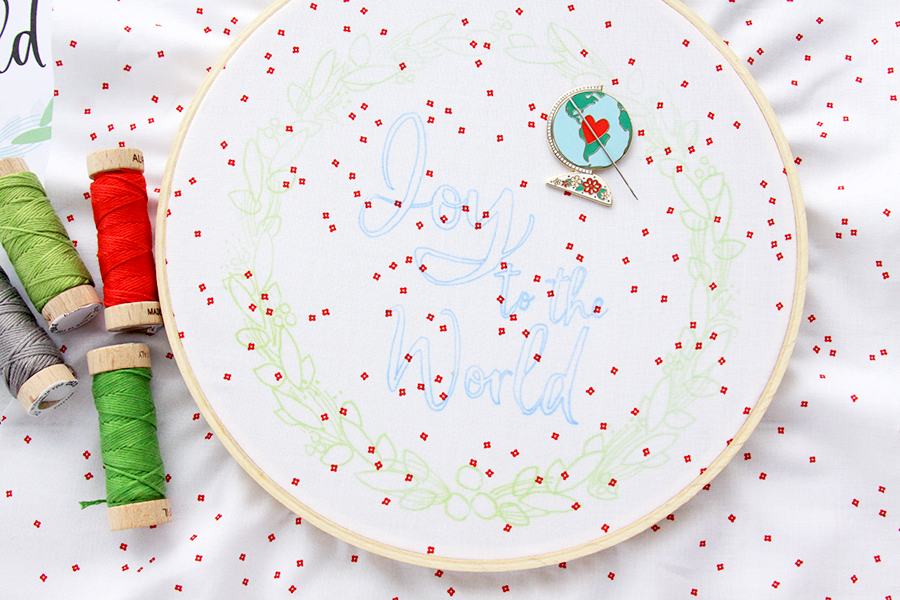 Stitch the design as follows. Use three strands of floss unless noted.
Begin by outlining your lettering with a back stitch, then fill in the insides with layered back stitches.
Stitch the light aqua small rounded leaves first with a satin stitch. Leave spaces where the longer leaves overlap them.
Embroider the long narrow leaves with the light green and a satin stitch.
Using one strand of medium green floss stitch the pine needles with straight stitches. Overlap the satin stitches slightly as necessary.
Stitch the small dark aqua stems with straight stitches and small lazy daisies for leaves.
Embroider the small French Knots with pink floss.
Stitch the circles with pink floss using a satin stitch.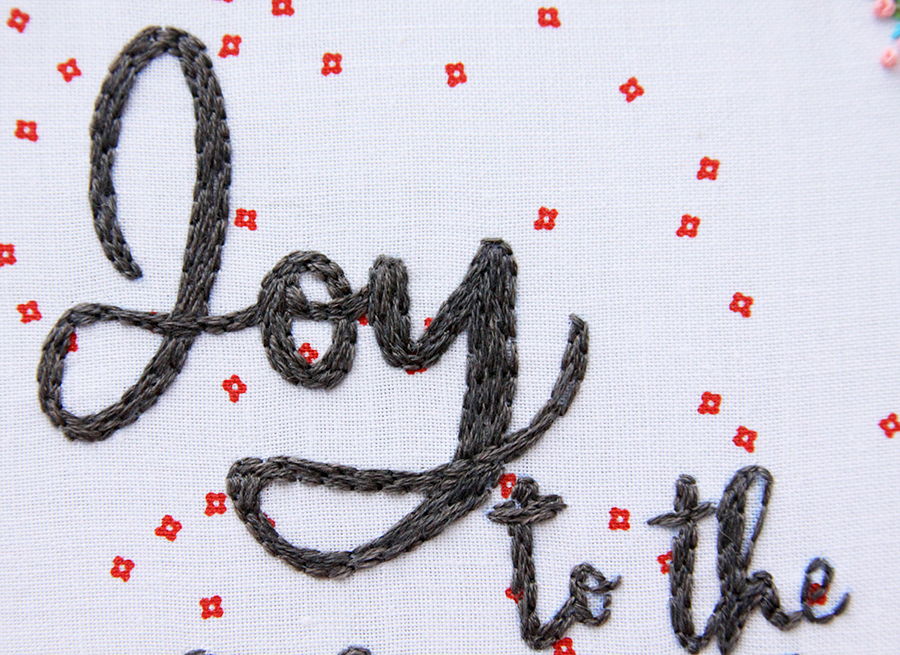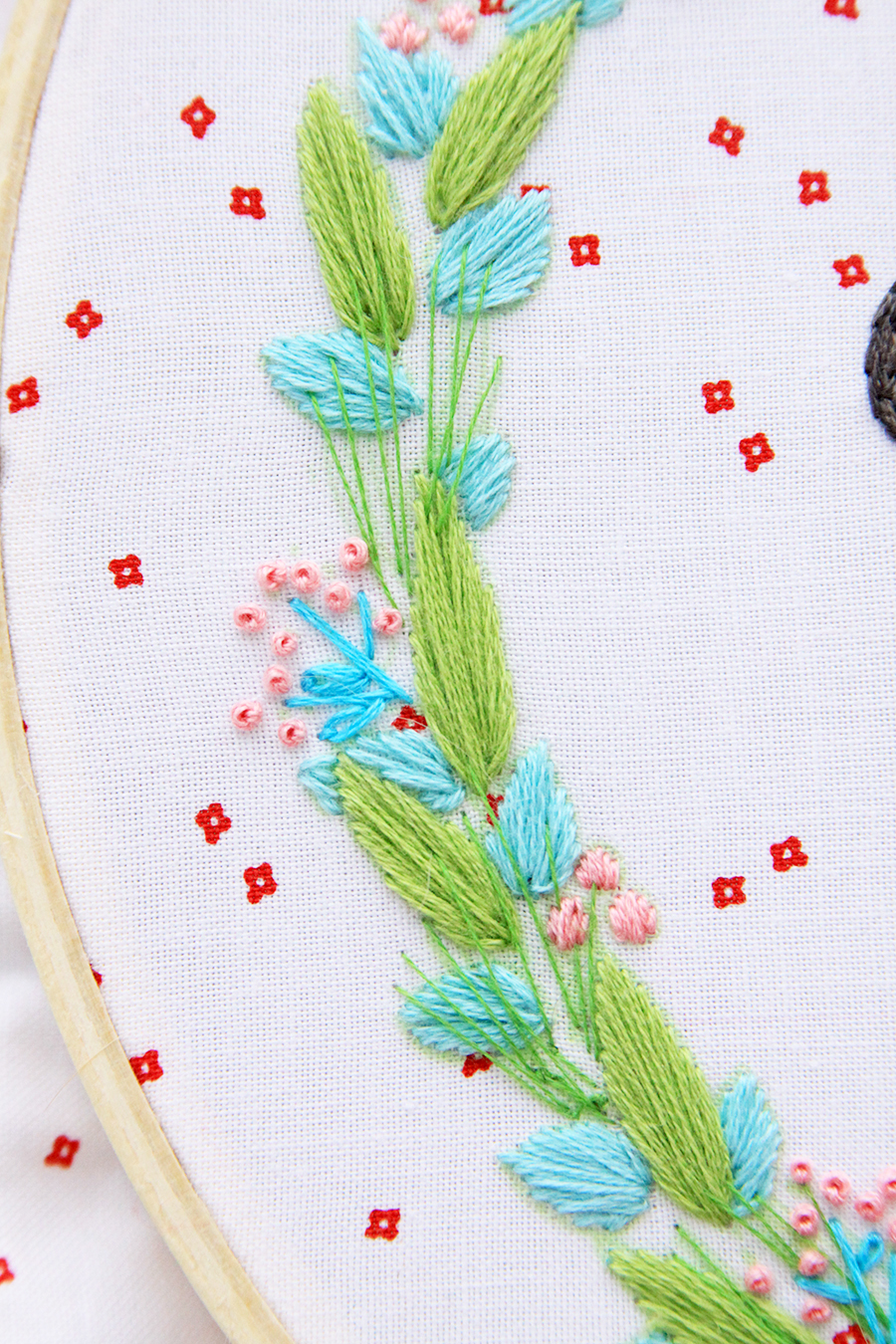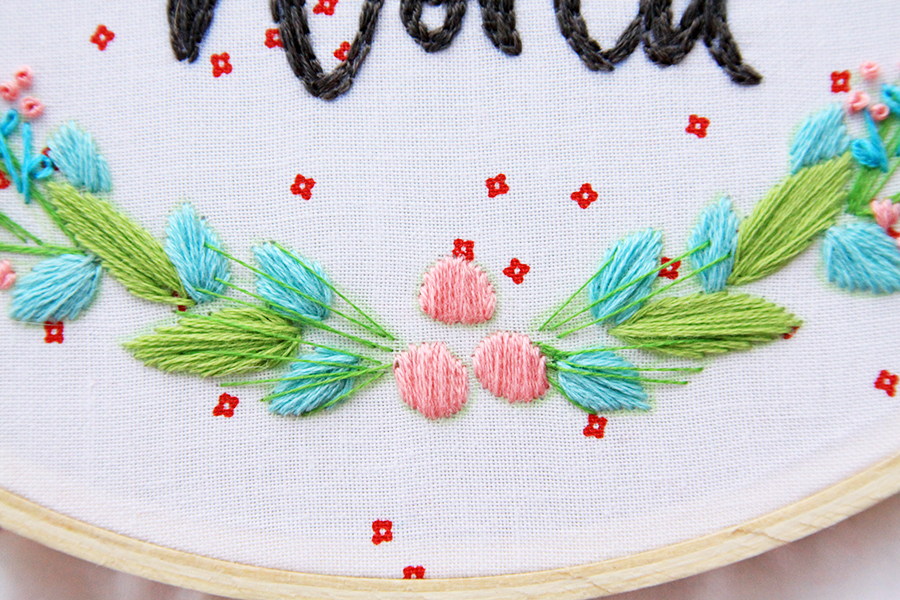 Once your embroidery is all completed, finish the back of the embroidery hoop and glue pom pom trim around the edge.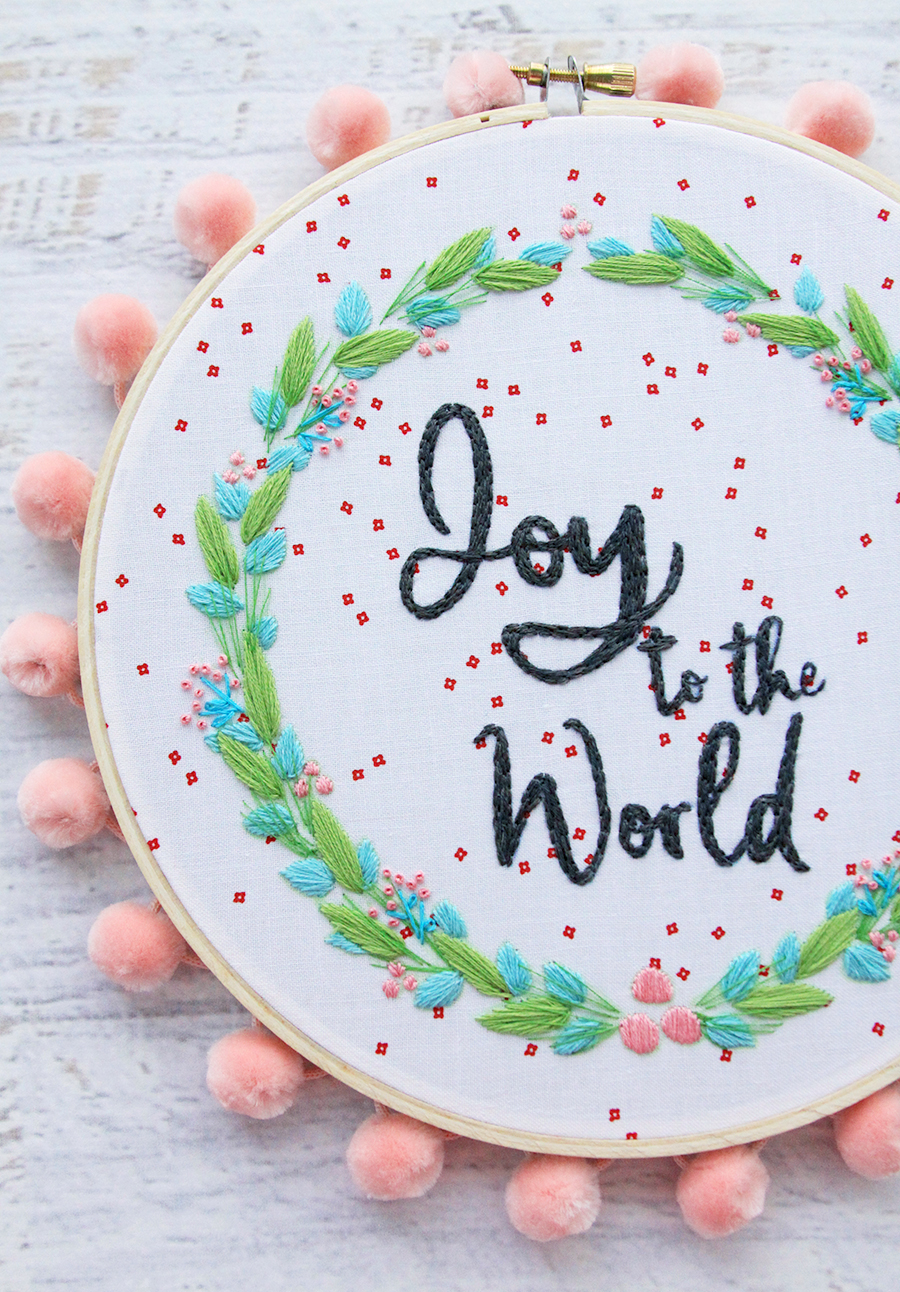 Now you can show off your cute new hoop!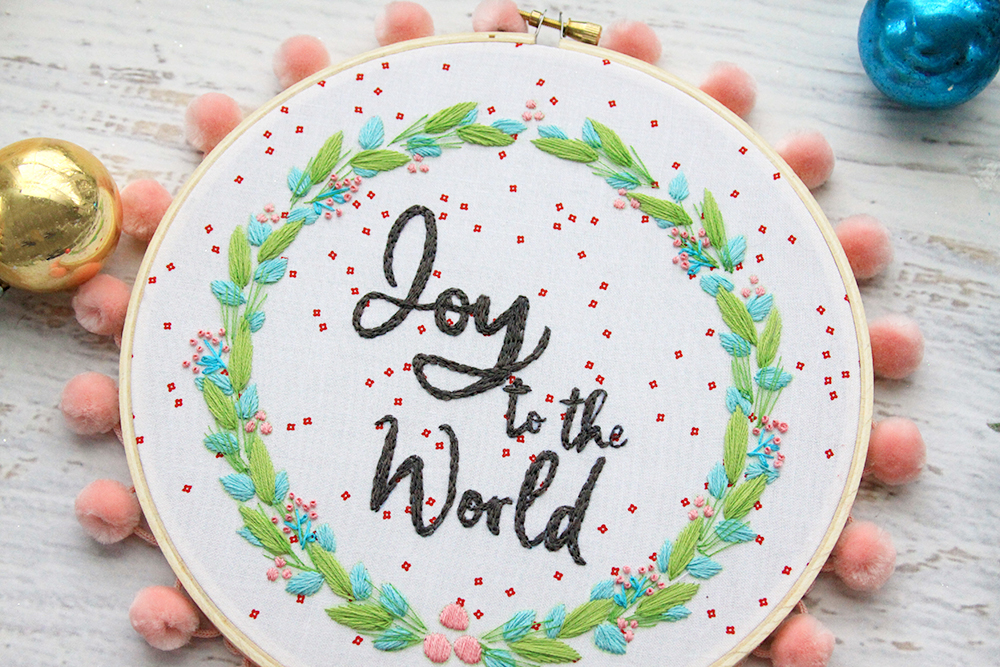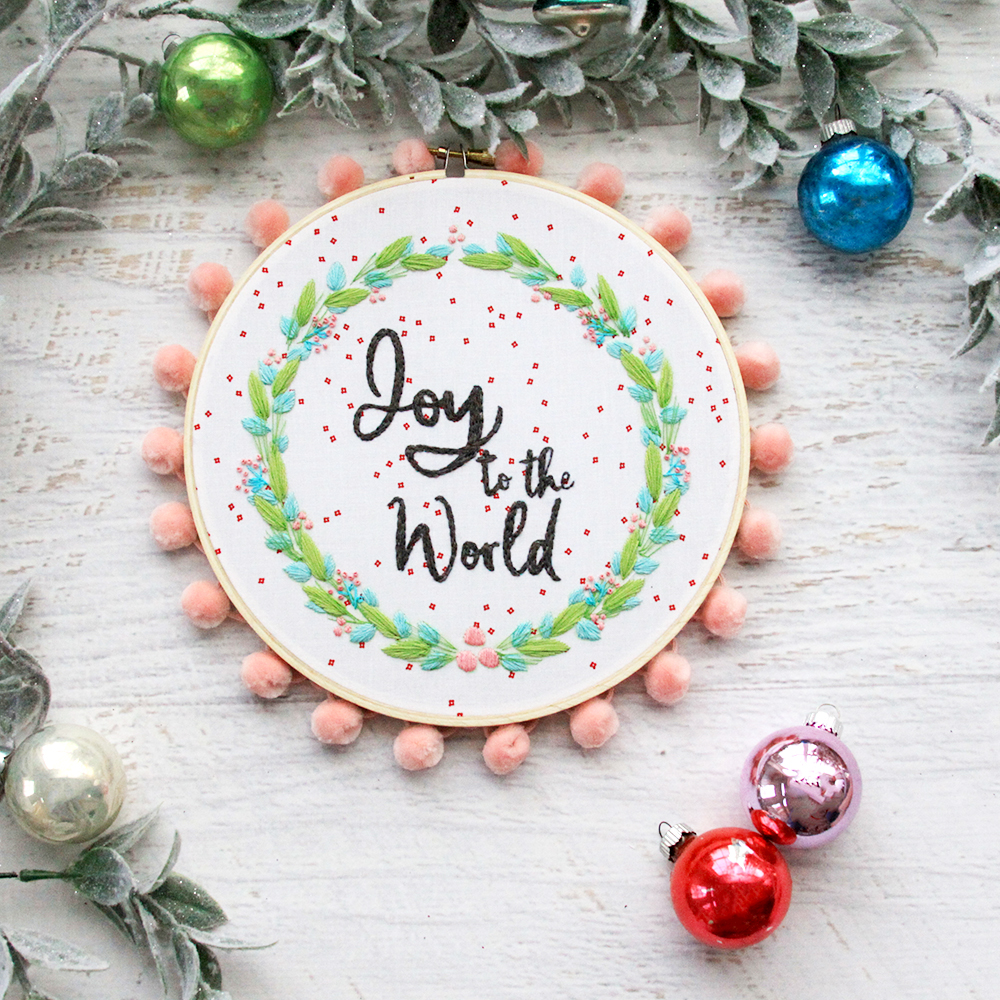 I hope you like it! Don't forget – if you want to stitch it up download the pattern now before it goes in the shop after Christmas.
Thank you again for such an amazing year!!