I'm super excited to show off my newest quilt today! This Jolly Bar Jump Free Quilt Pattern is sooo fast and fun to sew up!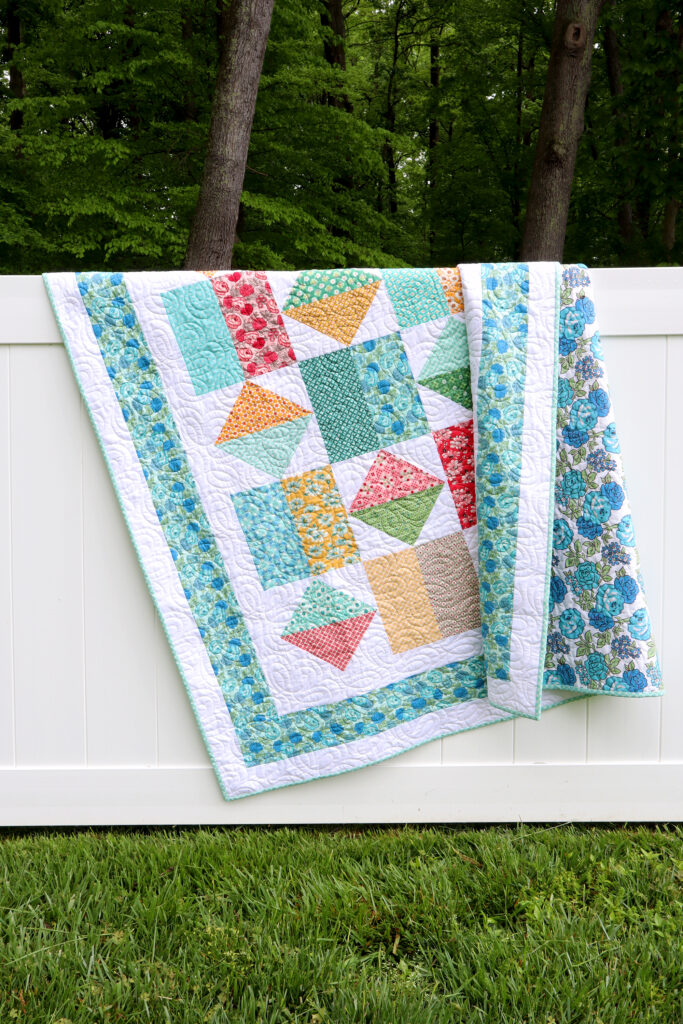 Jolly Bar Jump is a brand new pattern from Fat Quarter Shop. It is perfect for Jolly Bars (1/2 of a 10″ stacker) but since you need two jolly bars for the quilt, a 10″ stacker works out great! I used a 10″ stacker of Flea Market (affiliate link) from Lori Holt for mine, it is such a fun fabric collection!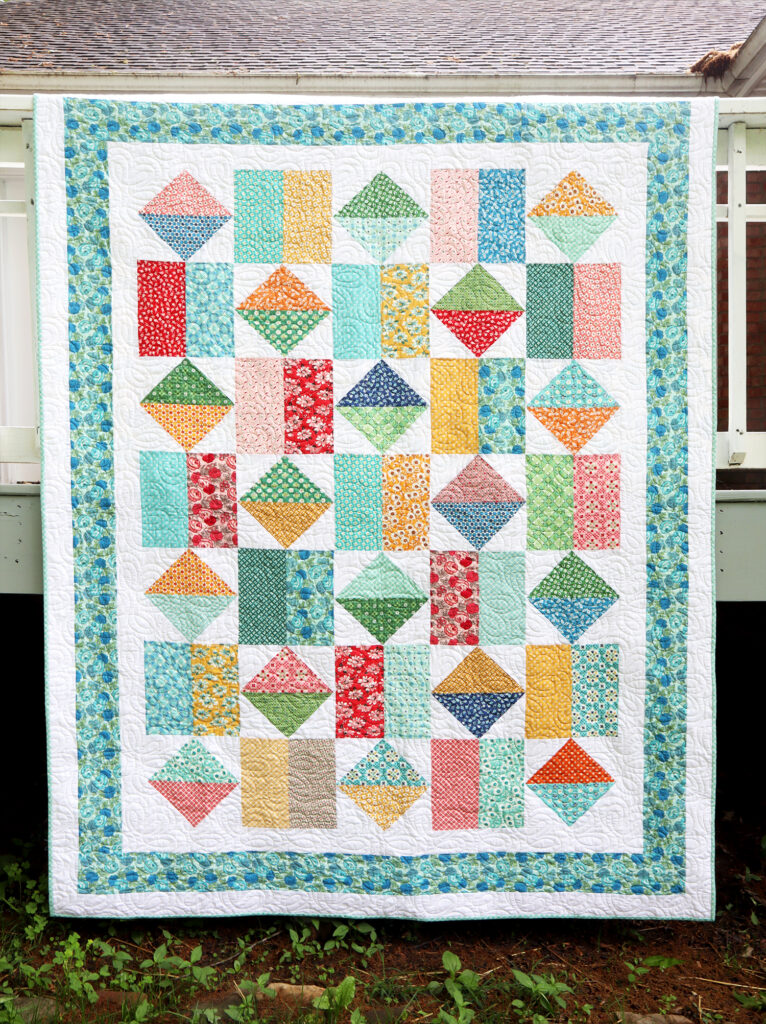 I love making up these free quilt patterns from Fat Quarter Shop! They are always so pretty and they are so fast to make! One of my other favorites is the Fat Quarter Ferris Wheel quilt
The Jolly Bar Jump quilt has just one background border around the blocks. I wanted my quilt a little larger so I added a couple more borders – a 4″ print border and a 3″ background border. I love how the print border really frames the blocks.
Jolly Bar Jump Free Quilt Pattern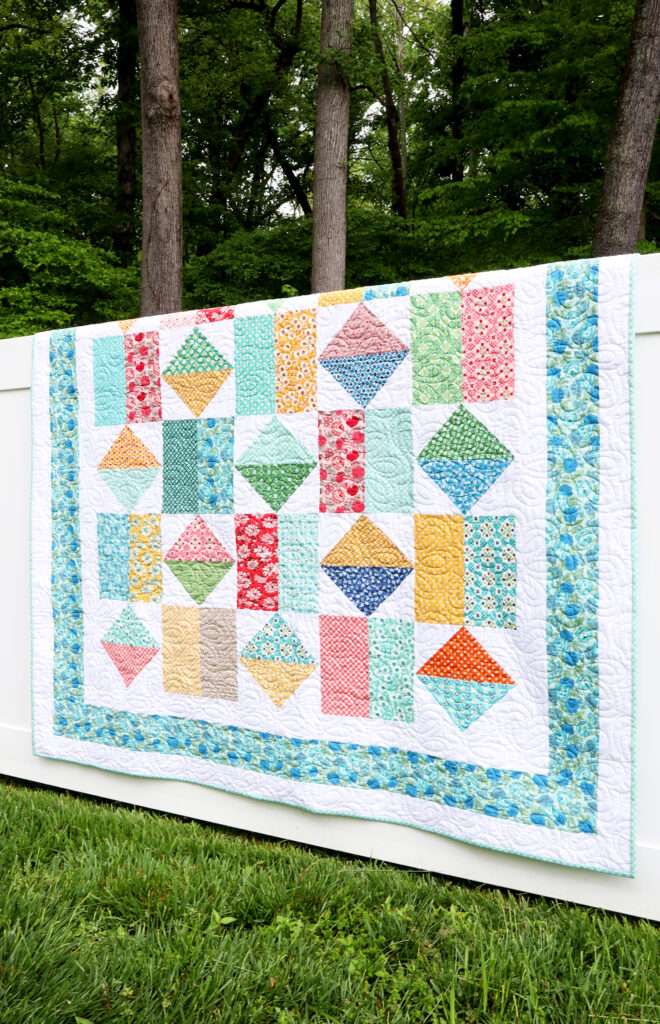 I used a Flea Market wide back print in Wide Blue Roses for the back, it adds so much color!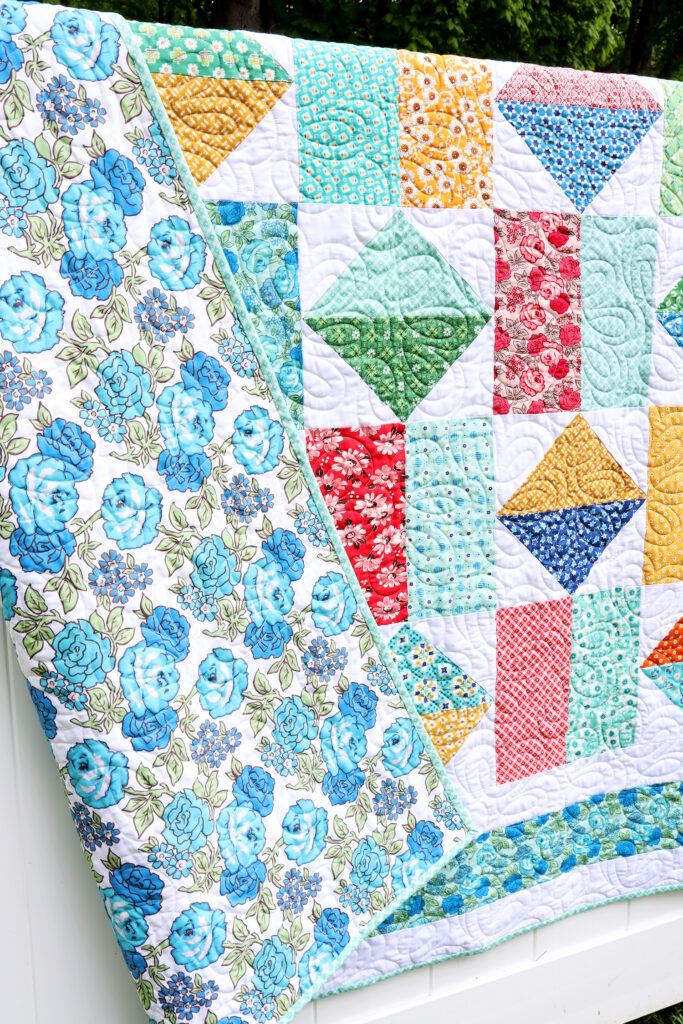 My quilt was quilted by Julie Williams, she always does a fabulous job with the quilting! We used a Knit and Purl pantograph and it gives a lovely all over design.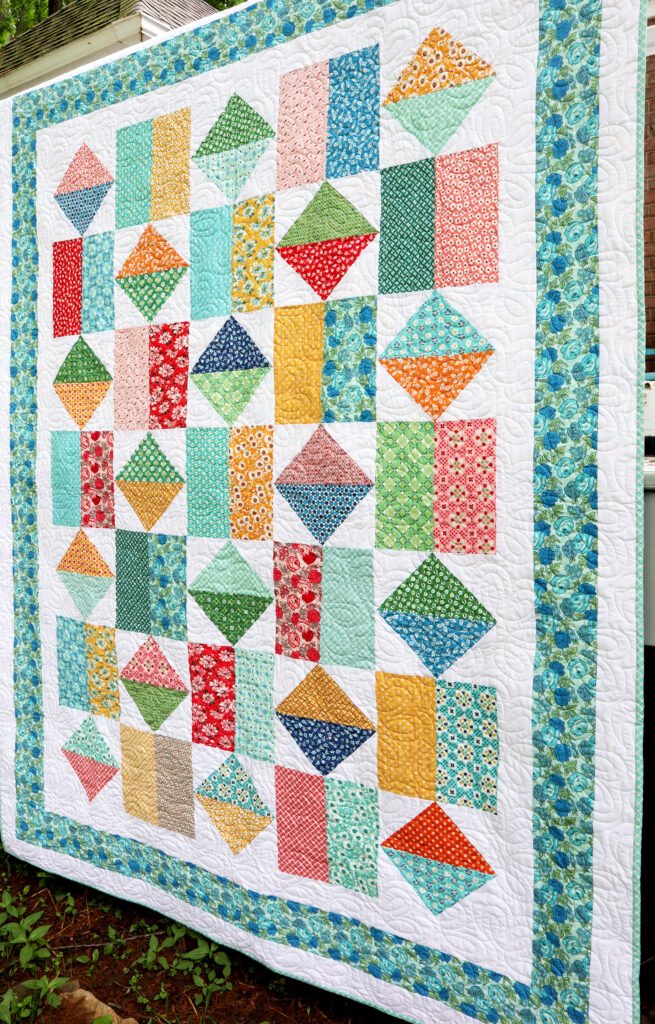 You can find the free pattern for the quilt at Fat Quarter Shop!